Does your family have one meal that's cooked the most to appease everyone in the house or do you tend to eat separate types of food? When you have picky eaters but you're trying to eat healthy together as a family it's tough to find a balance, but I've found a few ways that help.
This post was sponsored by Ling Ling and all opinions expressed in my post are my own.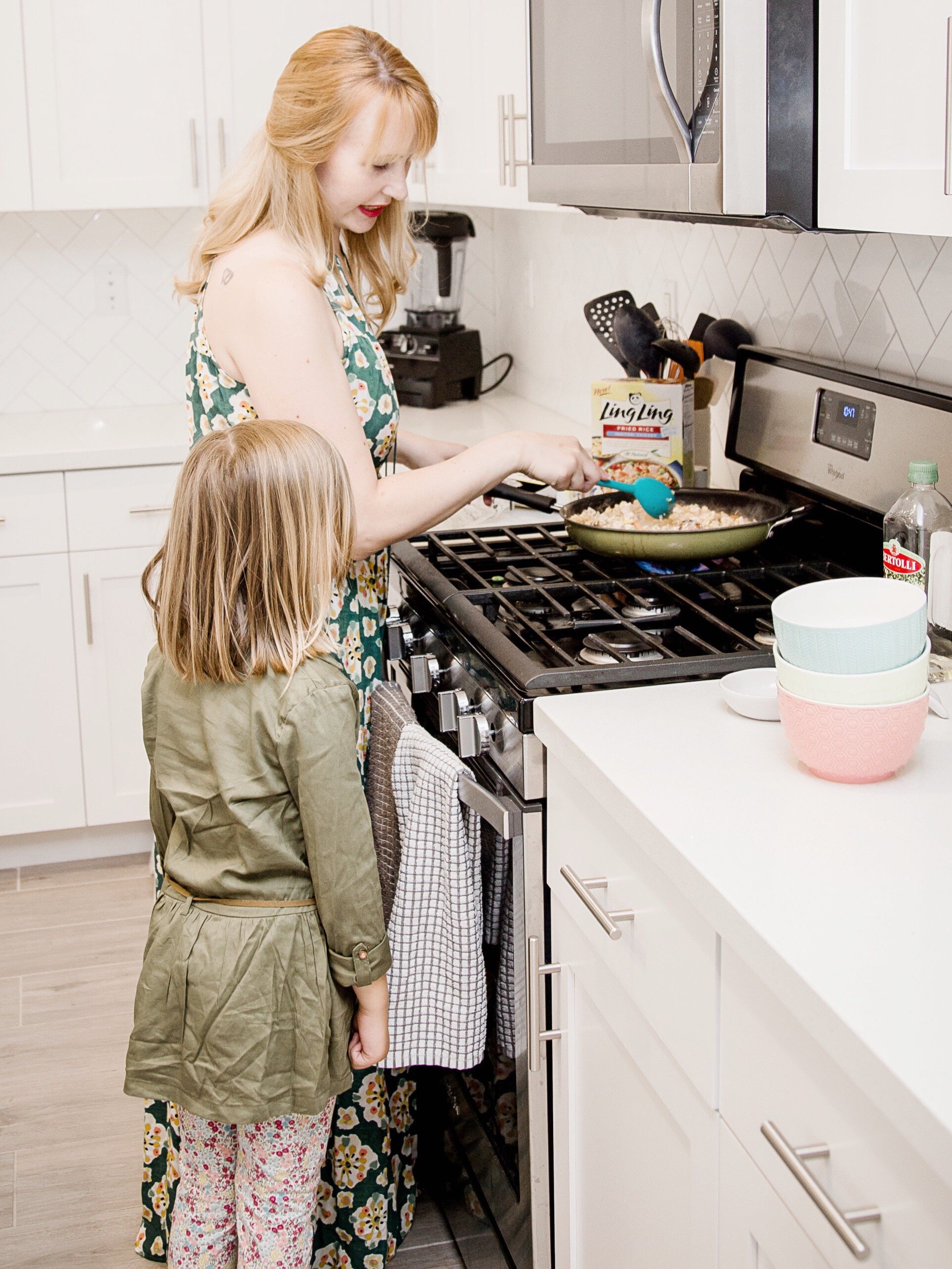 Cook Together
Nothing makes it easier for the kids to get excited about lunch or dinner than having them be a part of the cooking process. Helping can be anything from handing you plates or bowls to chopping ingredients needed. Being involved in the meal prep gives a sense of pride to kiddos, so they want to at least try what they've made, and see how excited their parents are to eat what they made, too.
Eat Together
It's easy to not want to eat meals if you're eating alone. Try to sit down and eat with your children. The more they see you eat a colorful plate of food, the more interest the kids will have in trying those new foods.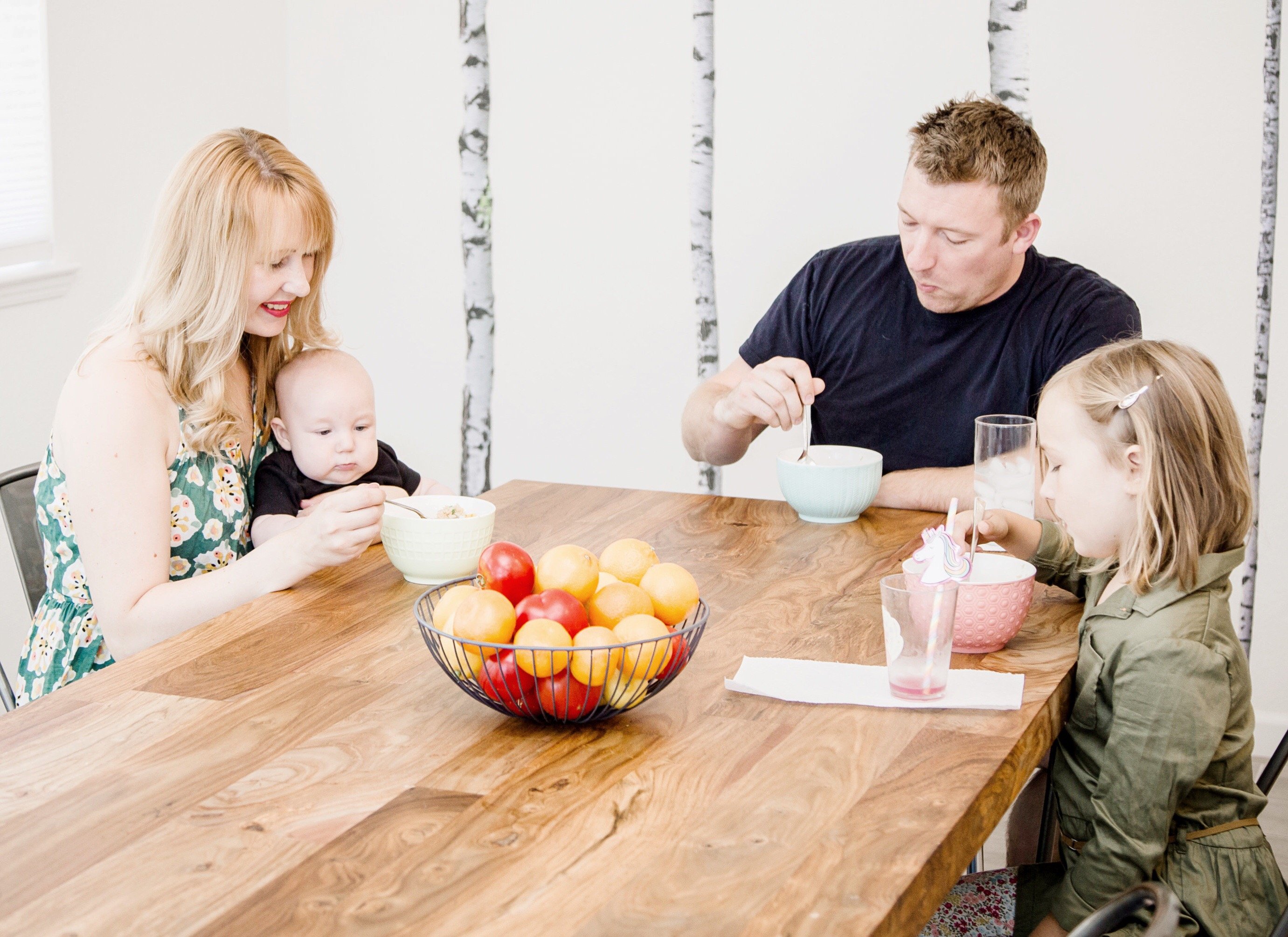 Make it Appealing
A lot of times, simply slicing the food into smaller pieces, putting it on a stick like a kabob, adding natural food coloring for fun, making pictures with the food, or giving the kids a cute pick to eat with helps. Sometimes picky eating is about the look of food, while other times it's the texture so you can choose the best method to make the food appealing based on your own child.
Make it Tasty
Try making meals that are healthy but easily a kid-favorite, like rice. When we'd eat dinner sometimes the rice is the only thing my daughter would eat. So I picked up Ling Ling Fried Rice. It's fresh, healthy and tasty. Ling Ling uses an infusion cooking method where every grain of rice is infused with sauces to give all five of their signature Asian rice options (Yakitori Chicken, Yakiniku Beef, Thai-Style Chicken, Chinese-Style Vegetable, and Bibimbap Beef) a quality restaurant flavor. We love Japanese style fried rice so I made Ling Ling Yakatori Chicken in a frying pan for my family uses both rice bags from the box in about 10-14 minutes! You can steam the rice in the microwave, too, I just love making the rice a little crispy in the pan. My daughter loved it and I was excited that she are Chicken and veggies for the first time in a very long while. They have a $2 off coupon right now, too! Get it HERE.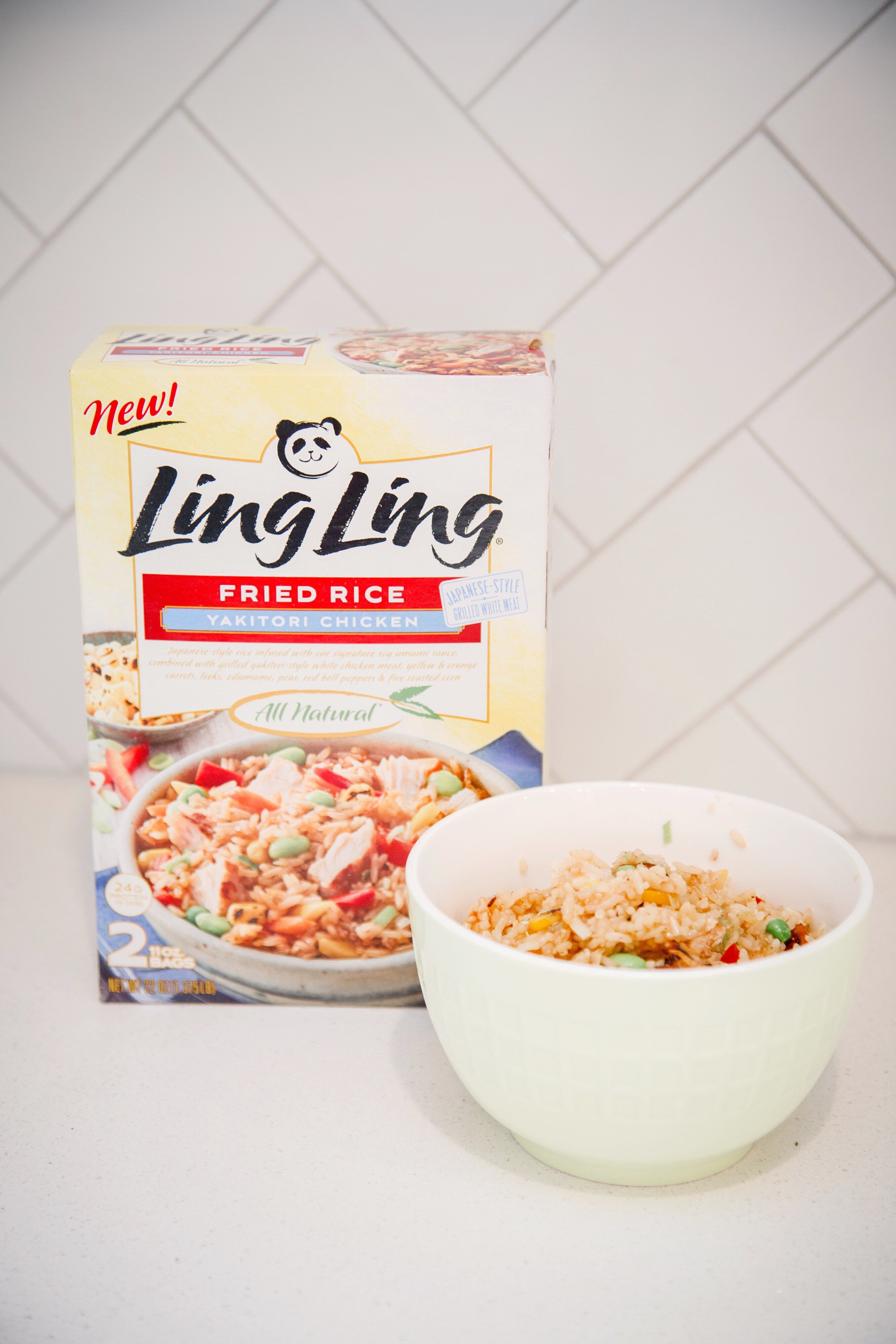 Make it Fun
Bring out a special family activity just for family meals. We have a little van on the table filled with questions that we can ask each other about the day. It's a nice way to talk at dinner and learn new things about each other. You could do something like this or put game cards at the table. Just something that allows everyone to be involved in communication and not on separate phones and iPads while eating.
Which tip is your favorite? Tell me on the comments below, along with any tips you'd add!