If you've never heard of MommyCon, this is the post to read. It's a newer birth, baby and family event that started in Chicago and has spread throughout central cities in the U.S. over the last few years. MommyCon traveled to San Francisco (click for my review) for the first time in 2014, and created a Babywearing World Record at MommyCon LA in 2013 with 1003 babywearing parents. This mega event is a hit with attachment parenting style parents and crunchy/natural families, but is a remarkable experience for any family expecting soon or with a little one. Organizers describe the event as: "A boutique style convention dedicated to bringing together modern parents and mothers-to-be.  MommyCon focuses on natural and organic parenting methods while creating realistic expectations in this modern world." Keep reading for the low down on the next two MommyCon events, and info about Savvy Every Day's ticket giveaway (valued anywhere between $40-$50 each)!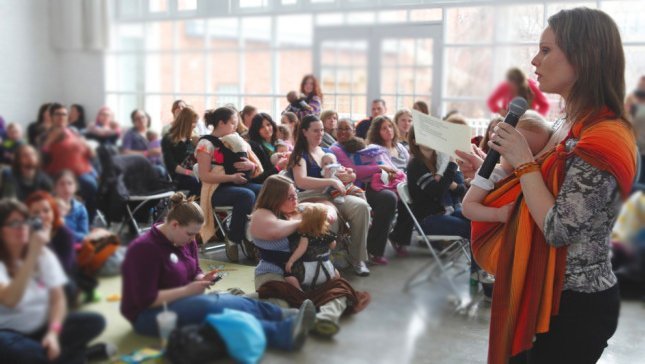 MommyCon is always packed with amazing seminars, activities and workshops, and the last two stops on the MommyCon 2014 tour are no different. A few of the session topics include: babywearing, birth, breastfeeding, cloth diapering, car seat safety, natural health and medicine, baby gear, and green-proofing. MommyCon heads to Philadelphia on Oct. 5 to break last year's babywearing record with Beco Baby Carrier. The event will host $10,000 worth of giveaways, as well as yoga, toddler cooking (how cool!), and lactation support.  Speakers at the event include: Jessica Martin-Weber of The Leaky Boob, Jamie Grayson of the Baby Guy Gear Guide, and Bunmi Laditan of The Honest Toddler. Jamie Lynne Grumet of the Time Magazine Cover "Are You Mom Enough?" and Suzanne Barston of the Fearless Formula Feeder will also be in attendance for the campaign #ISupportYou.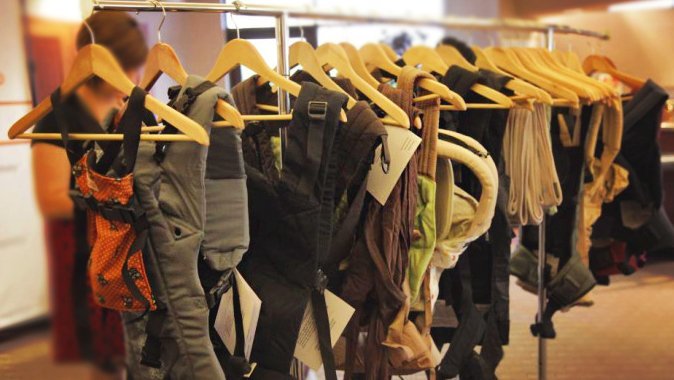 After the excitement of MommyCon Philadelphia, the event travels back to California for the second time this year to celebrate Halloween on Oct. 31 in Newport Beach, CA! That's right, MommyCon is having a Halloween party, complete with a best babywearing costume contest. After Halloween, the event (on Nov. 1) will be similar to MommyCon Philadelphia, only without the babywearing record and it will be in Newport Beach! MommyCon is a sort of intense event. It's packed with seminars you actually want to go to — I mean ALL of them— and also has interesting vendor tables with great show discounts. The babywearing library where you can try on different carriers is also a huge perk at these events — did you know what a wrap feels like, or that there are carriers besides Baby Bjorn and Ergo? But the best part are the VIP sessions. After you buy a general admission ticket, MommyCon allows attendees to add a VIP session on top of their entry for added goodies. Sessions include: Babywearing, Motherlove (meet and greet with Jessica Martin-Weber), Expectant Mama, and Mighty Mornings (the toddler VIP). These sell out pretty much on the same day they're released so there are no longer any VIP tickets left for Philadelphia and Newport Beach. Check MommyCon Newport Beach Facebook Group for updates.
Interested in these events? Here's how you can get there:
1. If you're military: Email MommyCon for a military ticket (either free or discounted)
2. Buy Tickets online: Use code SAVVYEVERYDAY at checkout for 10 percent off your ticket order (can not be applied to VIP)
3. Enter the giveaway below to win a ticket to either MommyCon Philadelphia or Newport Beach.
a Rafflecopter giveaway

Tips For Going to MommyCon
1. Read my last MommyCon Review
2. Join the MommyCon Newport Beach Facebook Group to ask questions, get answers, and find moms to carpool with. (Are you making a big trek to attend MommyCon? I'm driving 7 hours, you?)
3. Bring a lunch (no time between the things to do, really)
4. Plan Out Your Day
5. Bring activities for your kiddo (especially if over 15 months)
6. If you need one, bring the stroller too