MommyCon Newport Beach, the last MommyCon event of 2014, was filled with new and exciting vendors, products, and ideas. The breaks between talks made the event a comfortable pace for attendees, and allowed for more shopping and eating. Though there was a lot to see, and I didn't get to all of it (like babywearing yoga class), there were some things that really stood out to me most at the event. Here are 8 highlights from MommyCon Newport Beach. Did you get a chance to check these out? Maybe you'll see some of them at MommyCon 2015!
Tekhni Wovens
Not only did Tekhni produce a limited amount of their Adelphi Mist shorty for Premier VIP ticket holders, but Alisa DeMarco, the Illinois-based Tekhni Wovens creator, was on-hand for attendees to ask questions at her pop-up shop.
Kiinde Intro
Say hello to a new way to pump your breastmilk — Kiinde. Instead of transferring your milk from one container to the next (or holding up the bag to pump direct only to drop it all over your pants), Kiinde bags attach directly to your pump so that you can securely pump into a brestmilk-safe bag and skip the middle man. Nearly every MommyCon attendee received an entire Kiinde starter kit worth $40 directly from the creator of Kiinde to try out at home or give to someone who may need one. Attendees who don't pump were given the option of taking home Kiinde's newly released Foodie starter kit for making baby food.
CuddleRoo
This adorable little hooded blanket attaches to a carrier and is a fun way to keep babywearing kiddos warm. One lucky mama won a CuddleRoo during the MommyCon Halloween party, while other attendees checked out their table.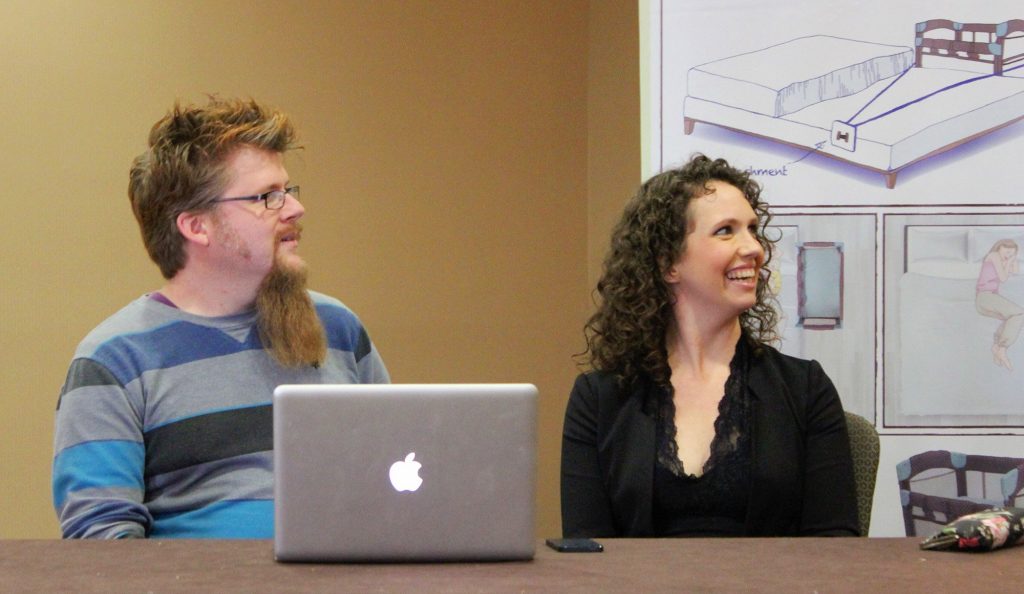 The Sex Talk
OK, not all the event highlights are about products. For the first time at a baby and kid fair, the topic of a couple's intimacy after having kids was discussed by Jessica and Jeremy Martin-Weber of Beyond Moi. The two shared how it's normal for couples to lose intimacy, or be on different wavelengths after birth, as well as how to get back in the groove of your relationship — sharing kiddo time so that neither parent is always just drained. It was an extremely rare chat that a lot of parents in the room needed dialogue about.
Babywearing Lessons
MommyCon is fairly well-known for having a ton of natural birth and product businesses at their events, so it's no surprise there were some great babywearing classes available to everyone throughout the day (even with brownies and lemon bars abound).
Moms Clean Air Force
I have never heard of this group before, but am really glad they Moms Clean Air Force was at the event because it's such a great cause and something we as parents really need to think about. I plan on looking into this group more.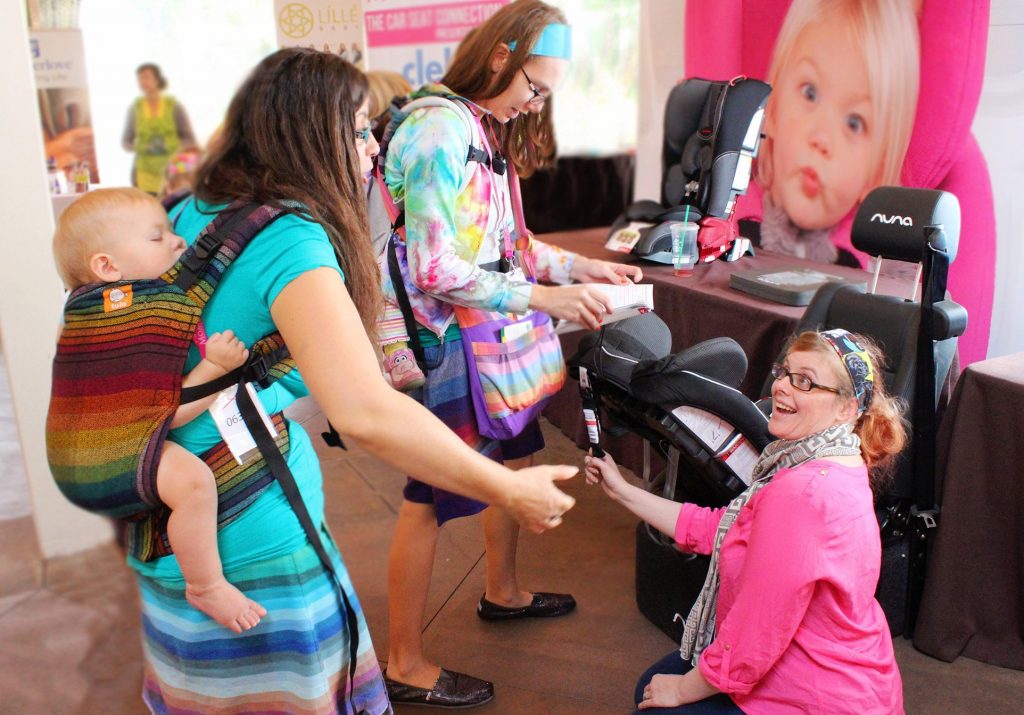 Clek Car Seat Connection
Car seats are so very important but can seem so scary and complicated to a lot of parents . . . not to mention pricey. The Car Seat Connection are of MommyCon makes looking at car seats less frightening, more understandable, and helps build the confidence of new parents who feel totally lost on what to do (or pro parents who are changing seats soon and need advice).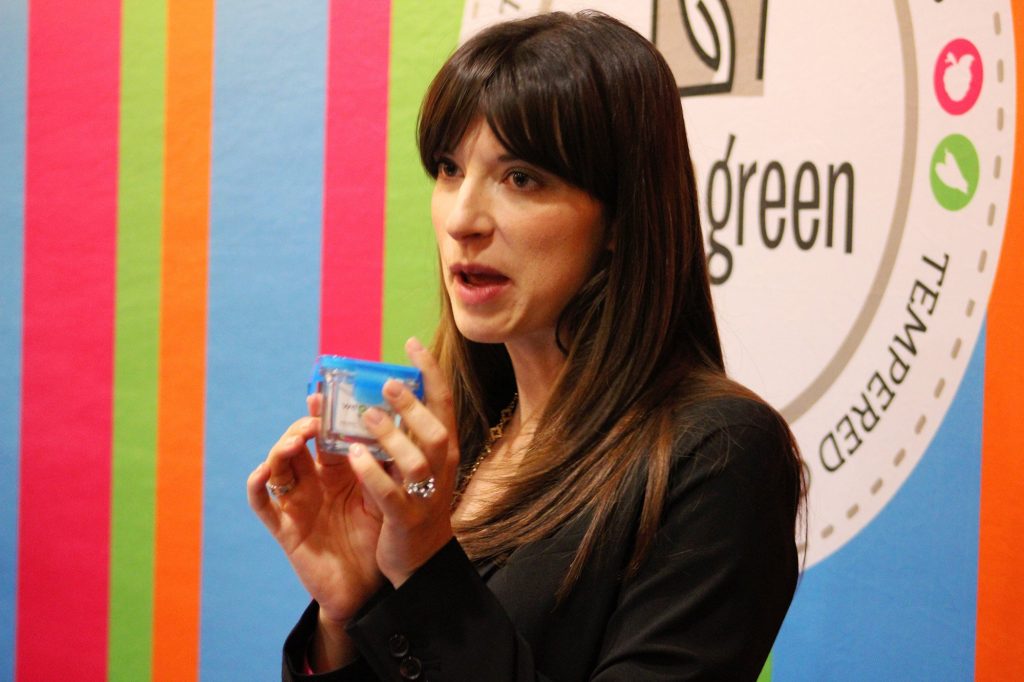 Wean Green With Glass
Attendees swarmed the Wean Green table, where Cube containers (meant for pureed baby food) in a variety of colors were given out for parents who signed up to join Wean Green emails. These containers are meant to be drop-proof, safe for the whole family and multi-functional.