I'm not an extreme couponer, but I am an extreme discounter. I don't clip coupons from the paper because I don't get a newspaper and I don't typically purchase a lot of the brands that offer those coupons. Instead, I use discount apps, discount codes and look for all available deals I can find. One of the newest savings apps I've learned about allows you to pass savings from one user to another using a ripple effect, instantly. Keep reading to learn how, and enter to win a $50 Visa gift card. This is a sponsored post. All opinions are my own.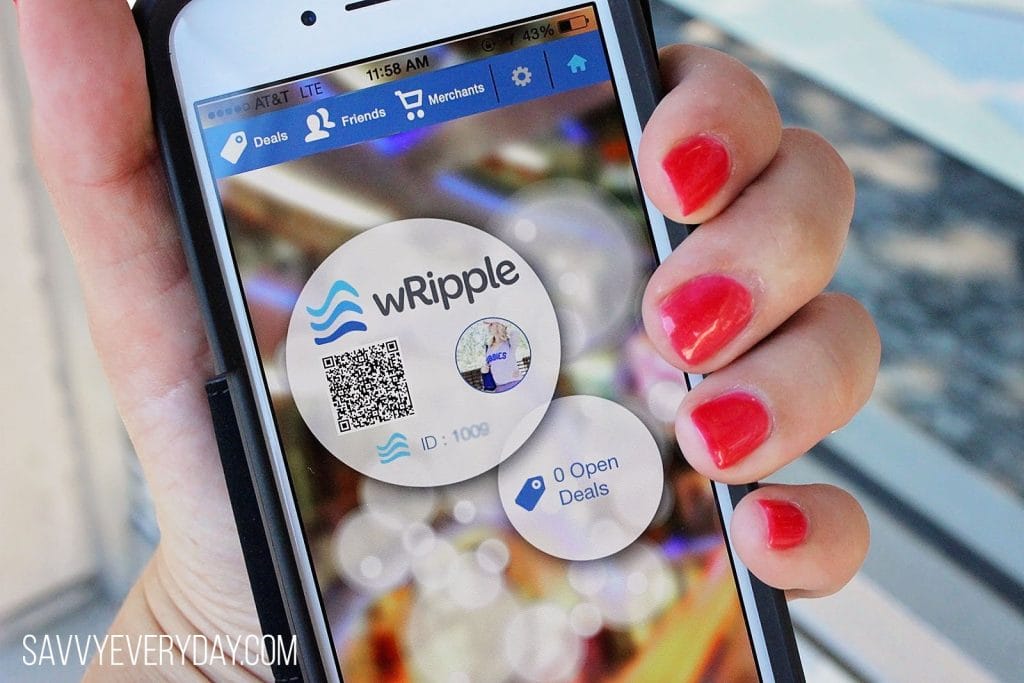 The wRipple is a free ios app that offers a discount percentage on your entire purchase, not a specific product or service that you may not be interested in (which I really, really like). Since wRipple is spreading throughout the San Francisco Bay Area right now, I opened the app to find a nearby location I'd be interested in and picked a nail salon because I needed to get my nails done (but I just saw a kids play cafe was recently added so I'm going there next!).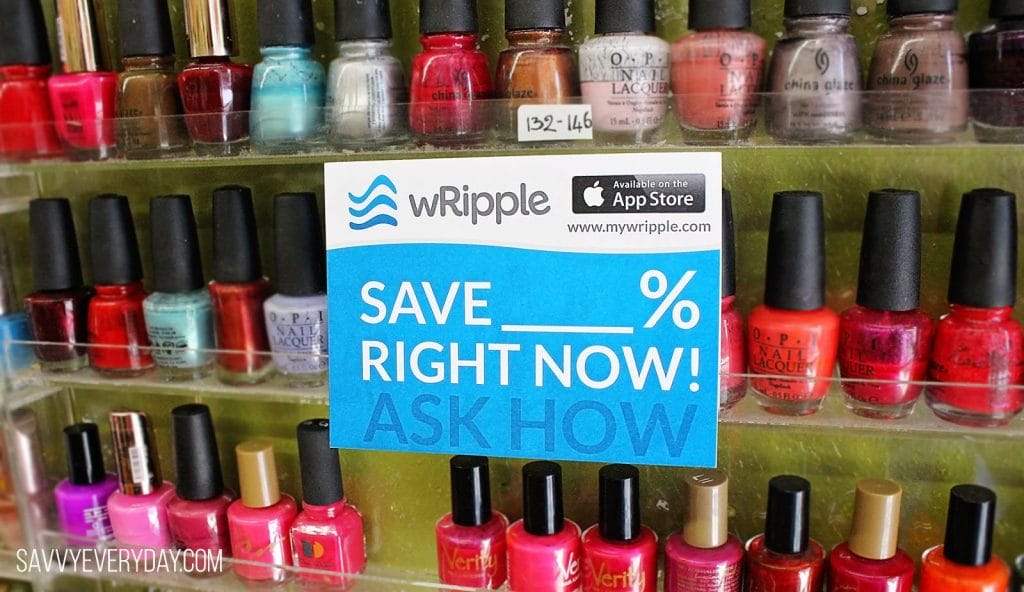 Aside from showing up in the wRipple app, stores show you their participation with a visible window cling/place card near the register with a wRipple discount percentage available to users. The salon I went to didn't have their percentage written down yet, but told me it was 10 percent off nail services. I'll take it! For the first time ever I said yes to the manicure upgrade and got the gel polish/shellac nails. (Side note: I'm normally a 5-free and organic polish person, but it was kinda nice having this done for once because it's been a week and the polish is still looking good. Amazing.)
After my nails were done, I simply showed the cashier my wRipple app and they scanned my unique QR code for the discount, then I paid the cheaper price! Once scanned, the wRipple app sent a one-time Facebook message to my friends to let them know I used an offer at the salon, and extended a discount to them. It's not everyone's cup of tea, but I like sharing my deals to friends and family, and they sort of expect it from me by now.
Want more details? I think this video explains it best.

To check out the stores offering wRipple near you, download the free ios app from iTunes, here and sign up using your Facebook account. This app is growing in the San Francisco Bay Area and will soon be in stores near you. If it isn't near you, contact wRipple to find out how you can get your favorite store to participate by clicking the Suggest a Merchant button at the bottom of their Home Page (more stores = mores savings)!
Now for the giveaway! Simply download the app and sign up using your Facebook account, then enter your Facebook name in the entry form and follow a few social links — Good luck!
$50 Amazon Gift Card rom wRipple