About 8 years ago my cousins visited for Thanksgiving and we all headed out to shop at a nearby outlet center on Black Friday. My mom, sister and I have continued this shopping tradition, but we haven't been able to see my cousins on Thanksgiving weekend since . . . until this Thanksgiving weekend. Just as I was considering an impromptu visit to my cousins in Southern California, they told me that they planned to drive up on Black Friday for a visit! Normally when we all drive down to my cousins' homes or they drive up to see us we spend a lot of time calling and texting one another to get location updates but since they planned to travel on Black Friday (while the rest of us would be busy shopping) we looked for some handy alternatives and found an app called Life360. (It's a free app available for Android, Windows and Apple/ios products that helps families and friends stay connected.)
Instead of trying to talk to my cousins while trying on clothes, or calling them before my phone battery runs out, I just opened my Life360 app to check on their location and the app told me their general location (if not an exact one). Whenever I wanted a more exact location I sent my cousin, Sarah, a Request for Check In or message in the app. With a quick click of a button she could share her exact location (down to the street address) or chat with me in messages about when we plan to get home. This was so handy since my cousins were driving to my mom's house and we weren't there. I got to enjoy Black Friday shopping without worrying that we may not get back to the house before the cousins, and had simple, quick communication by just looking at the automatic location updates the app creates for people in your circle of friends or family. (I have a Friends Circle and a Family circle that I share different info with at different times). I really like that my location is only shared with the people I add to my circles (and when I choose to share it). I can add 24-hour roadside assistance and get updates about major crime happening in my area, too!
This app isn't just for travel check-in, though — when my mom and I wanted to look at different stores we simply split up and check out the Life360 app to find each other again. (I also added a friend who lives in another state to my Friends circle so that we can have more dialogue about what's new in life, and have a better idea of when we're in the each other's area.)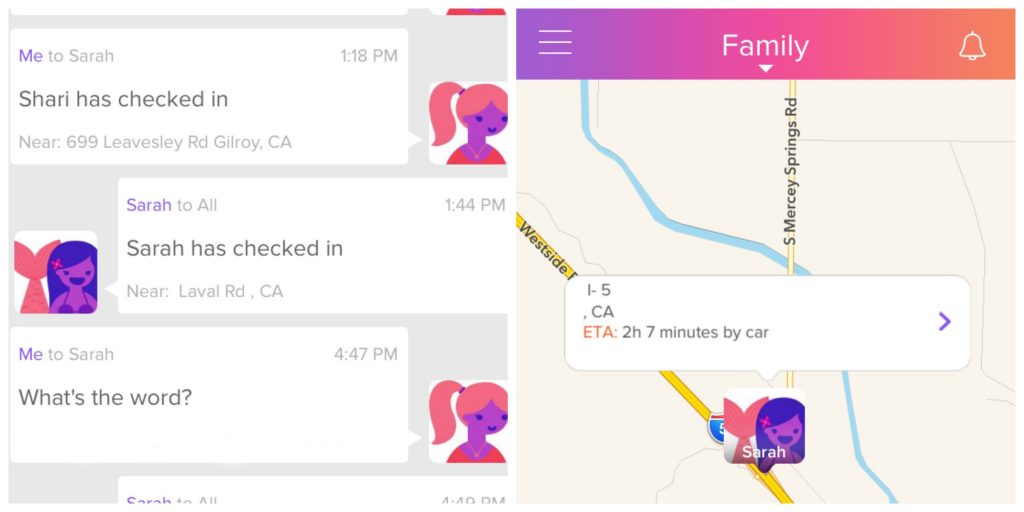 By the time we finished Black Friday shopping, the cousins were still about an hour away, so we made it just in time to put some things away and get ready. My mom used the app on her iPad to see where they were, and once they were down the street we were able to tell my daughter to get ready to greet them at the door ahead of time. It was really special for her to be able to feel like she got to the door when they did and be the one to greet everyone. We'll be using this app some more during our weekend of fun, for sure.
A special thank you to Life360 (a free app available for Android, Windows and Apple/ios products) for sponsoring this holiday post.