Watch the Giants From a Duck! (Giveaway)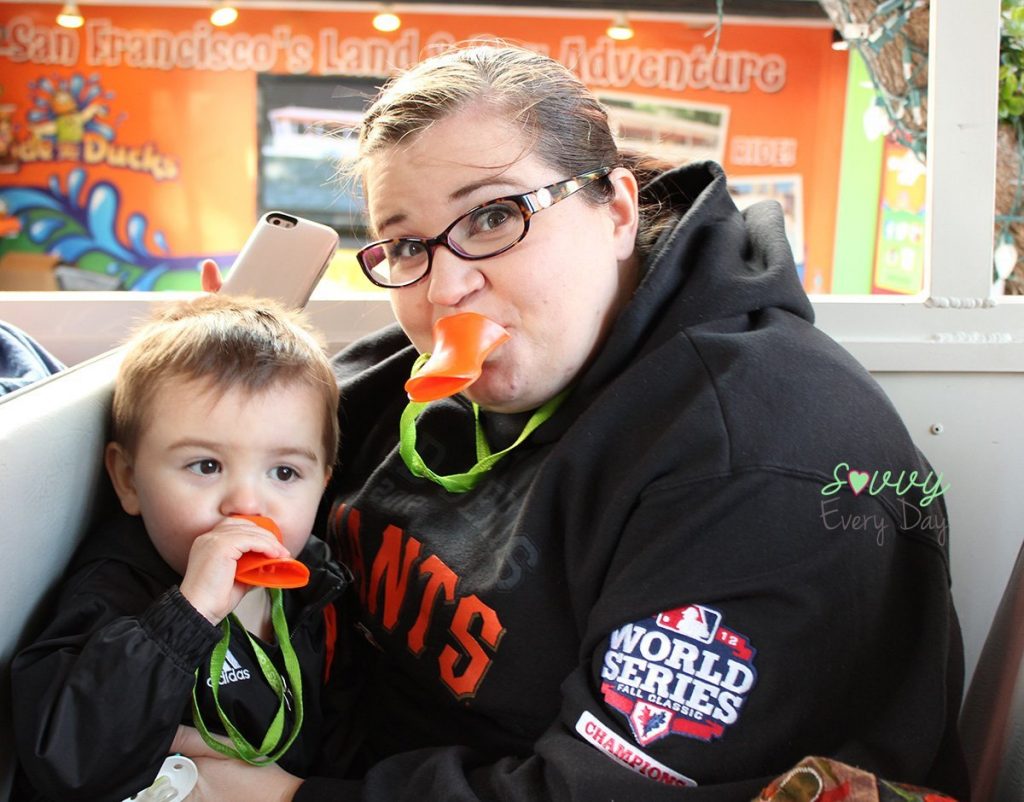 It's been about a month since our last Ride the Ducks SF review and giveaway, so why not another? Ride the Ducks gave Savvy Every Day tickets to ride the duck boat during a special Giants tour this past weekend, and it was very cold (despite the recent heat), but very fun. Tour guide, John, drove through North Beach, China Town, the Financial District, and Fisherman's Warf, just like on any other tour, but extended the water portion of the tour. Instead of passing some sites then making our way back to land after about 25 minutes, we sat in the water near the Giants' stadium for a good 30-40 minutes listening to the game on the radio, watching the crowd, and checking out the jumbo screen before we drove back in for the last bit of the land tour.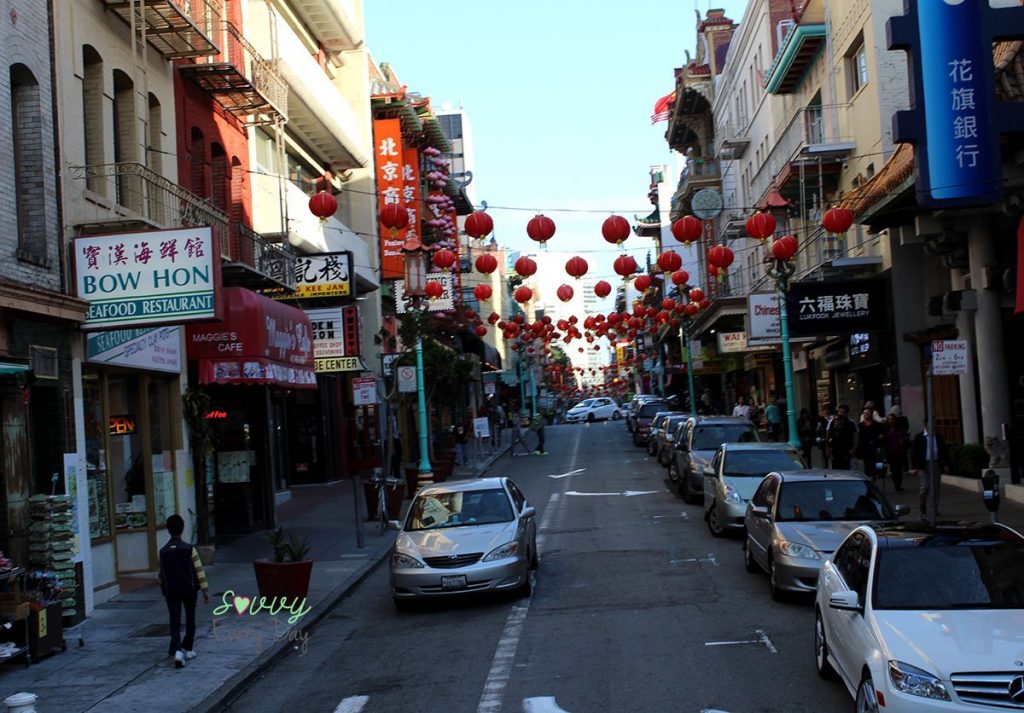 No one caught a splash hit, but a man kayaking by handed a ball he had caught during the Giants' practice to one of the little boys on our boat's tour. It was really fitting since this little boy was educating everyone on baseball stats and game times the entire tour — he was the perfect person to receive and appreciate that gift. Even if you're not a sports fan, the view alone makes this evening excursion worth it!
Because it's located in SF, the duck boats have decided to get a Giants paint job! Instead of a white Ride the Ducks SF boat, you'll board a lovely SF orange amphibious vehicle . . . when you win this 4-pack of tickets! Entry is easy, see the details below!
*Ride the Ducks SF gave me tickets for myself and friends to enjoy the Ride the Ducks SF Giants Tour, and is letting me share this giveaway with readers. I was not paid, and my opinions are my own.