Royal Woodland First Birthday
To celebrate our son, Thayer, turning one we did a royal woodland birthday party theme. We have always enjoyed nature as a family and wanted to reflect that in his party. The magic of the forest and the beautiful creatures that roam it was the inspiration for our little prince's big day with close friends and family. My brother Jesse Le Vasseur did a wonderful job photographing the whole event.

This post was originally published on 7/28/16.
Neutral tones paired with natural materials and gold accents along with the light from numerous white candles set the mood. We ordered his naked vanilla buttercream cake from Crave Bakery Saskatoon. We also served hearty appetizers on natural slates of stone and wood for guests to enjoy casually. My Cousin brought custom sugar cookies from Winnipeg, a bright personal touch! His gold, glitter-filled balloons were from Balloon Attic Saskatoon as well as the letter balloons. His gold and white outfit is from Nacido Australia, a wonderful organic bohemian shop. The woodblock letters are from my own Etsy shop, Small Society, as well as the feather Garland that we hung above his Bloom high chair from Sweden. The party bags and animal decor is from Michaels Craft supply. I wrapped all his gifts from us in coordinating paper from Soul Paper Saskatoon. The cake he smashed was from Sobeys and I decorated it with specialty candy I had collected at various locations.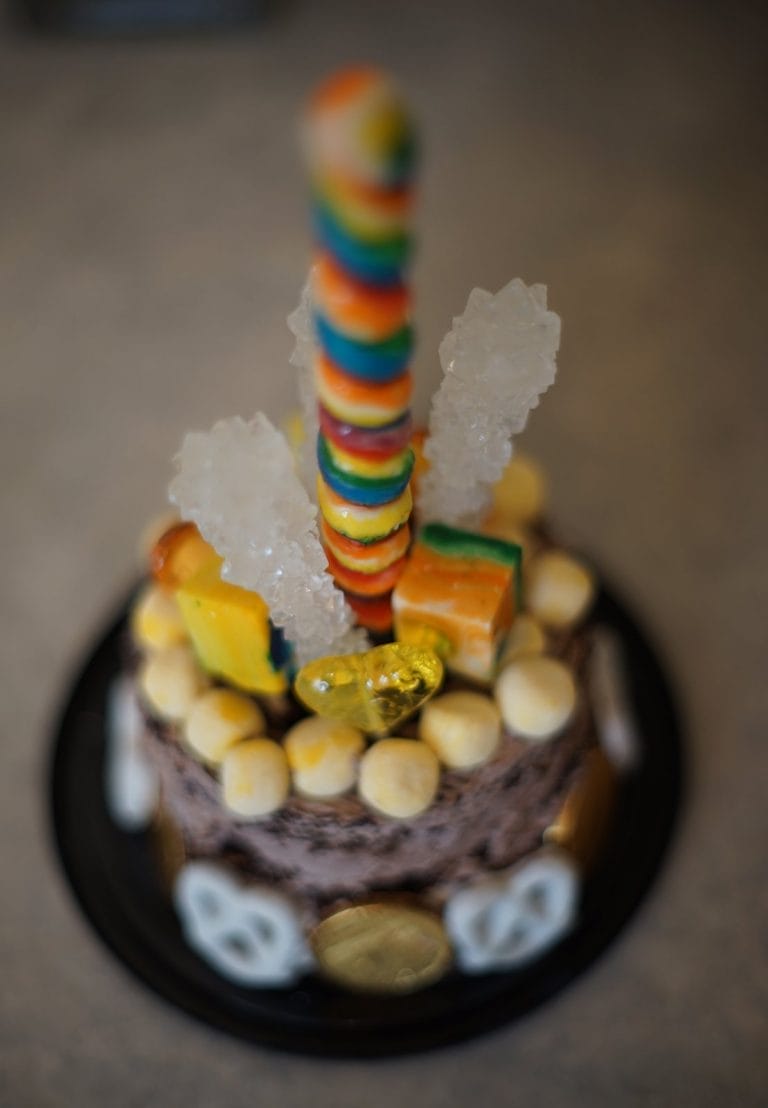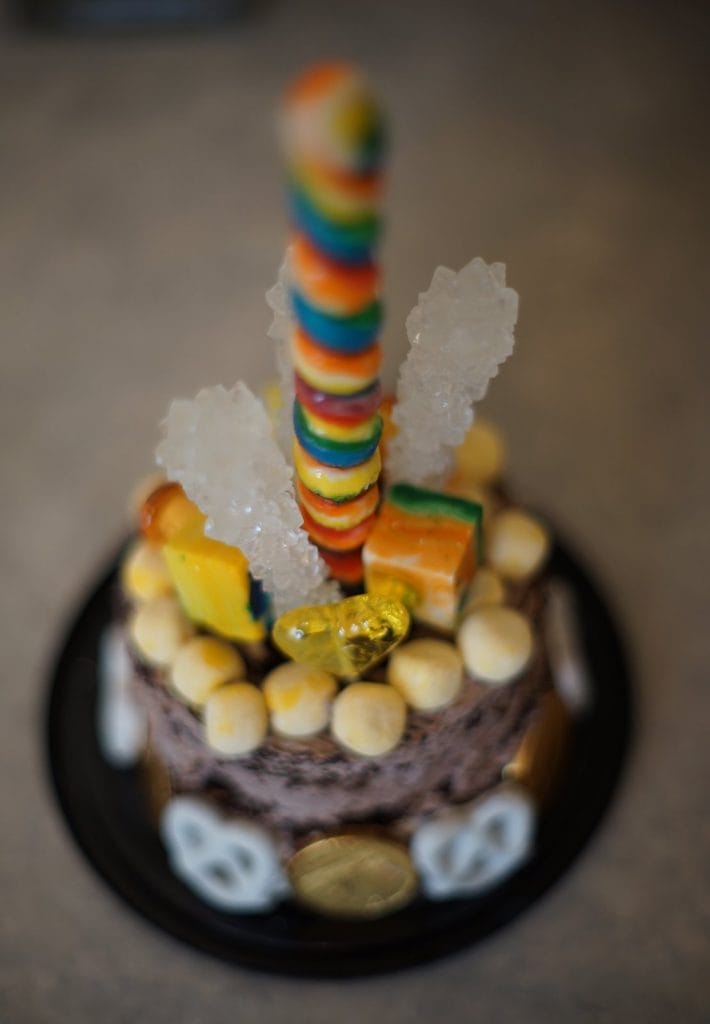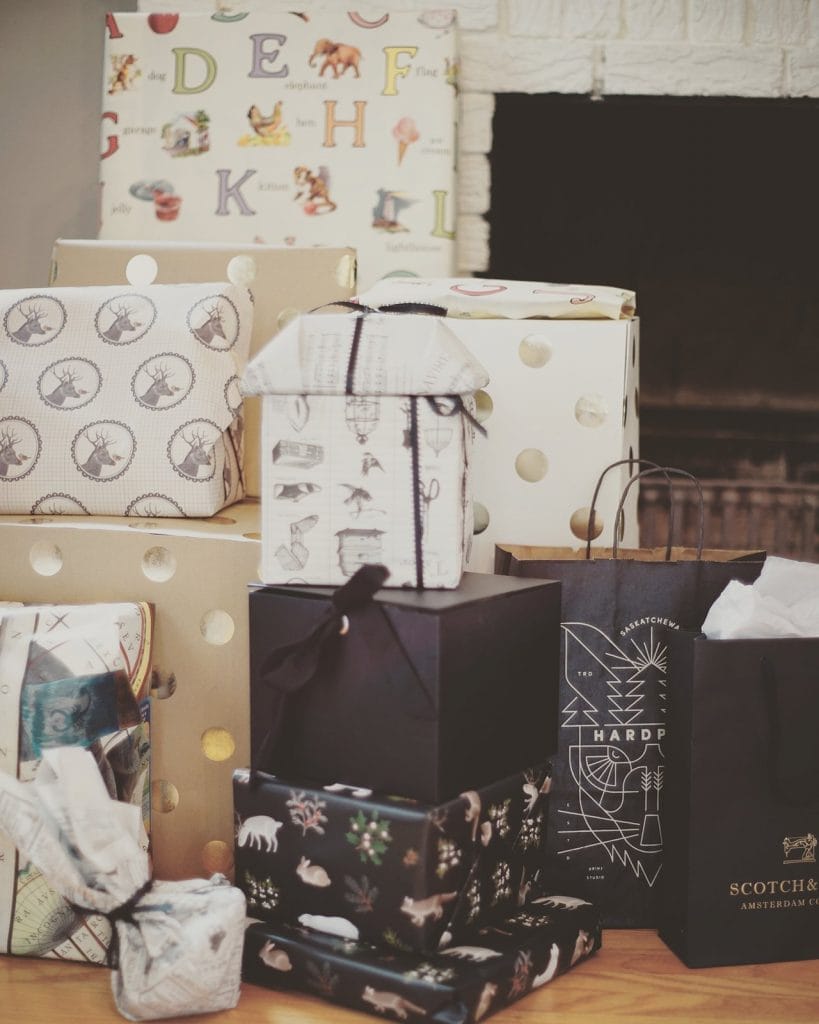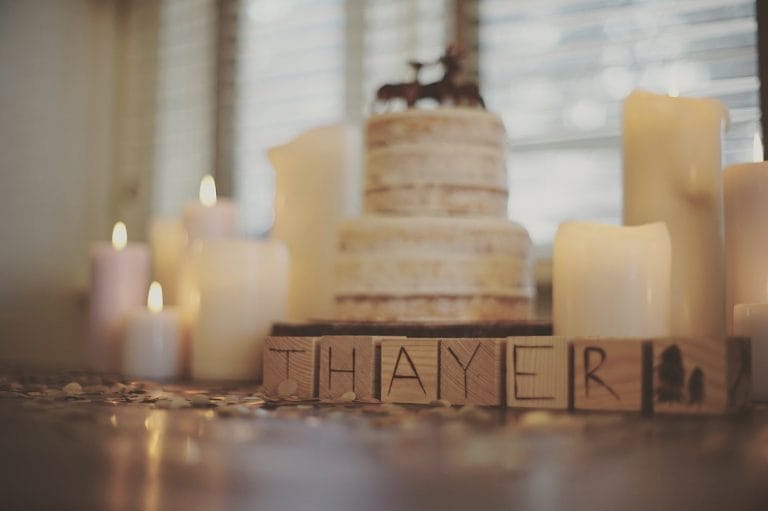 The best part of the day was watching our sweet boy open all the generous gifts from those that love him most. We felt truly blessed celebrating the best thing that ever happened to us!
Adrienne is a mom to one-year-old Thayer and owner of the Small Society shop on Etsy.