3 Tips for a Showroom Bathroom
From freshened air and welcoming decor, there's a lot to do before guests come over! But whether you're putting your home on the market or have visiting friends and family, this list of the top 3 tips for creating a "show bathroom" are sure to take the stress out of happy visits.

This post was sponsored by Charmin® as part of an Influencer Activation for Influence Central.

1. Freshen the Air
No one wants to walk into a mildewy bathroom . . . or one that smells like a can of air fragrance was just sprayed. Open the windows and maybe light a fresh candle (out of kiddo reach) for a bit before guests arrive. Take out anything that may have odors, like dirty clothes or bath sponges that need washing.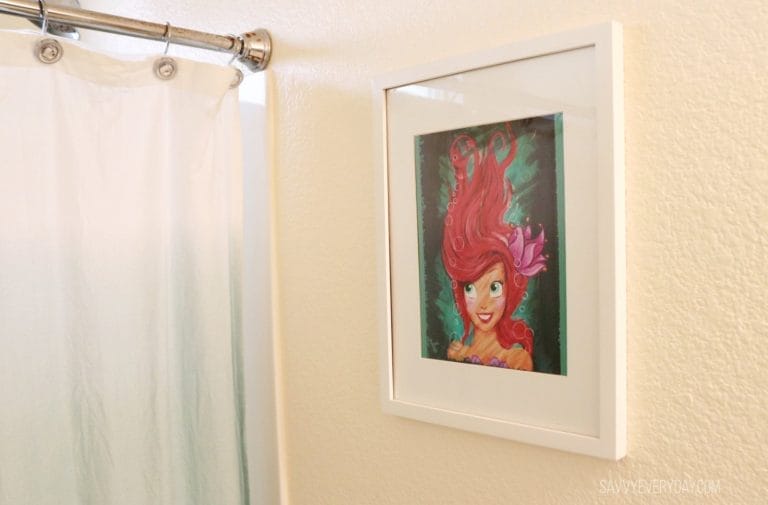 2. Keep it Clean
It's the least favorite room to clean but often the most important! Throw out the trash, put away all personal and non-essential items, and wipe the mirrors. Be sure to disinfect all handles, clean the floor and wipe the counter/sink area. The tub/shower area should be picked up as well, and free of hair and stains in case anyone looks. When we had an Open House for our home I hid all my makeup and extra shower items under the sink. Put away any candles used (especially the one you might normally have in there with a matchbox for stinky situations). Be sure to put out clean hand towels and fill up the soap dispenser, too. Have a step stool or squatty potty? You may want to remove those for a bit.
3. Set the Stage
When you're showing your home you want it to look its best — Which is exactly why I suggest keeping things simple and clean. You know, spa like. Quality toilet paper is one of the big items that determines the quality of a bathroom for a visitor. No one likes reaching for toilet paper only to find that it's transparent or feels like sandpaper. My family recently switched to Charmin® Essentials Soft toilet paper not only because they're available at all the stores I shop, but because they're priced and made to match competitors. This toilet paper feels and looks luxurious, so it not only helps me equip the bathroom but also set the stage for a top bathroom experience. I like for my toilet paper to be strong so I don't have to use more than needed (and for any bathroom messes), but also soft on the kiddo, me and everyone. Fold the bottom of the first square in for a bit of extra wow. I like to create themes in each room of my home and so everything in the room is consistent. Be sure that all your towels and decor match.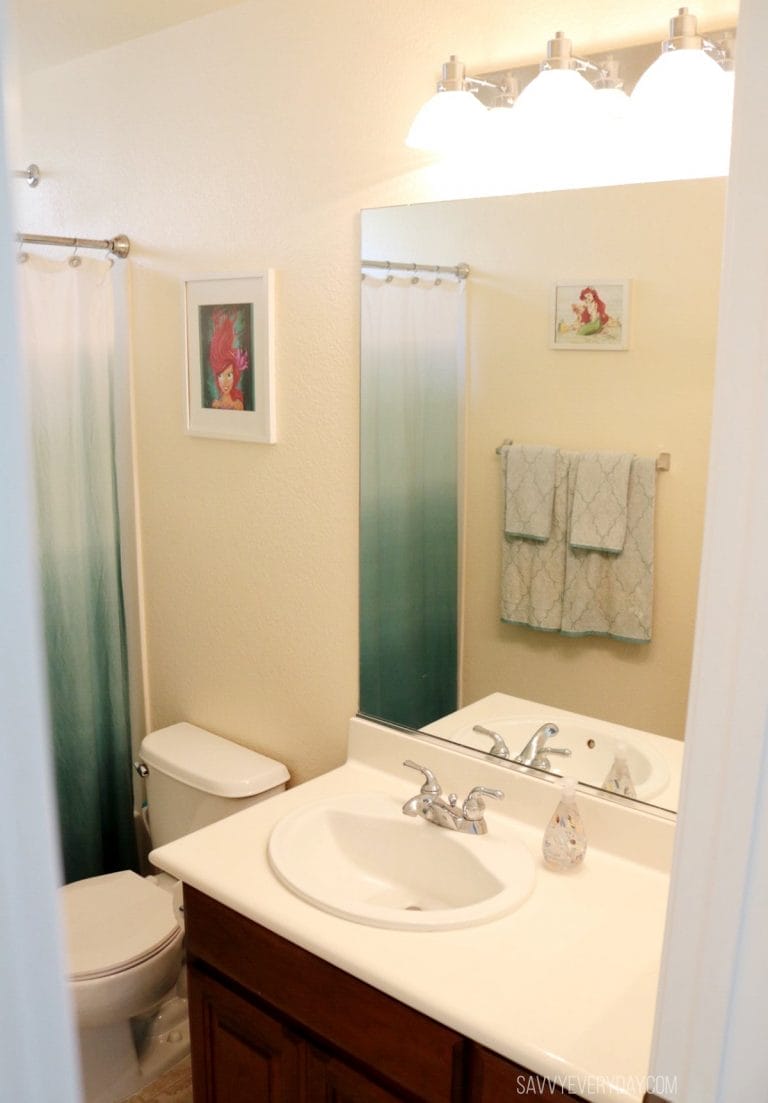 How do you prep your bathroom for guests?
Want to give Charmin® a try for yourself? Charmin® is inviting shoppers to upgrade their Angel Soft® for Charmin® Essentials Soft and Scott® 1000 for Charmin® Essentials Strong. Just tweet a swap out request to @Charmin using the hashtag #CharminEssentials and #Promotion then Charmin® will send you a free roll! Check out the swap's terms and conditions, here.
Title:
3 Tips for a Showroom Bathroom
Mentions:
bathroom, bathroom tips, Charmin, family bathroom, home tips, housekeeping, housekeeping tips, little mermaid bathroom, mermaid bathroom, open house, selling home, sponsored post