7 Products for Whole Body Restoration
Finding ways to feel restored and re-centered can be difficult as a parent, but there are a few tools that can help! Here's 7 products for whole body restoration.
Navigating Parenthood reviews all products before recommending. This post may include affiliate links. Please check with your doctor before trying anything new. This post is not medical advice.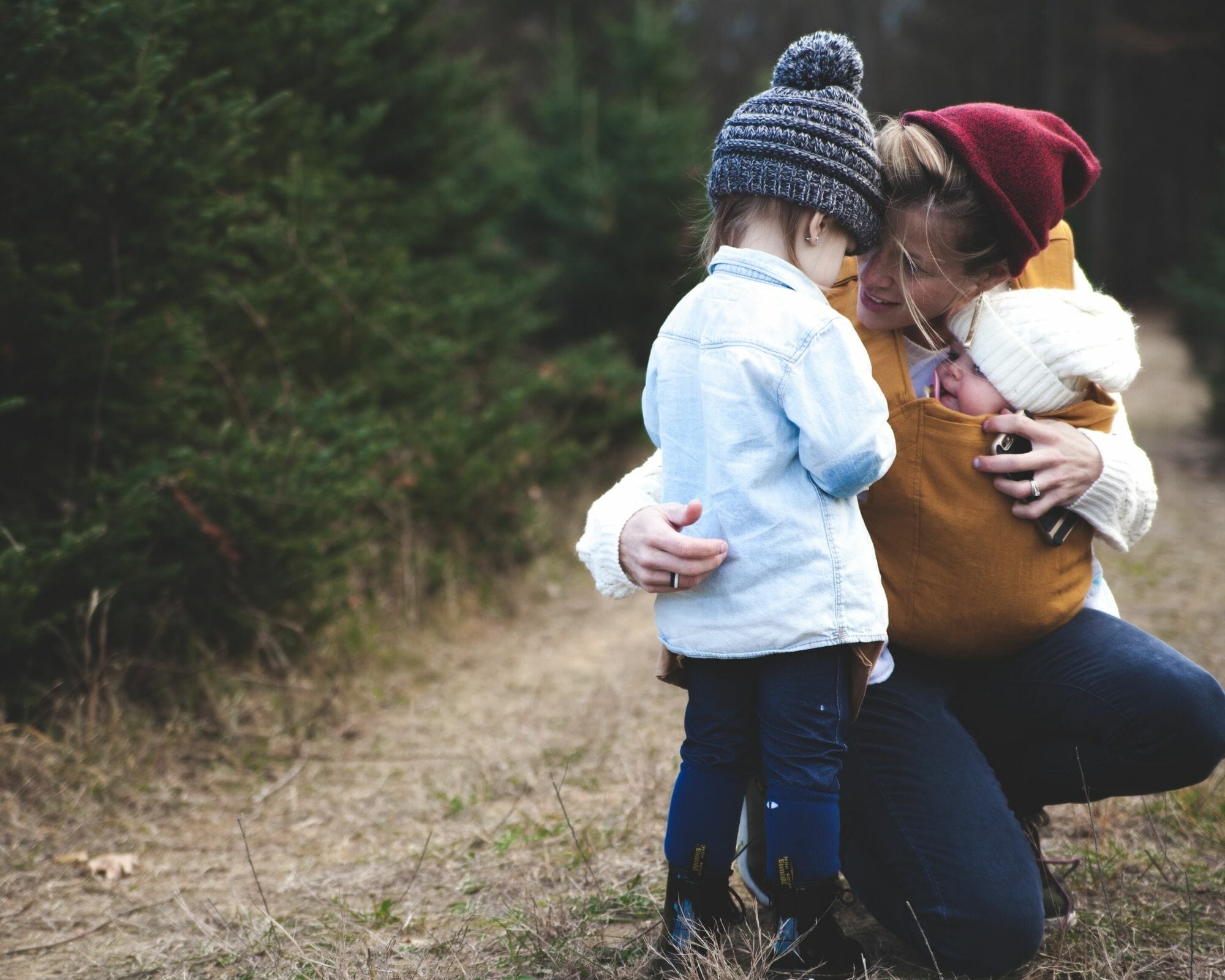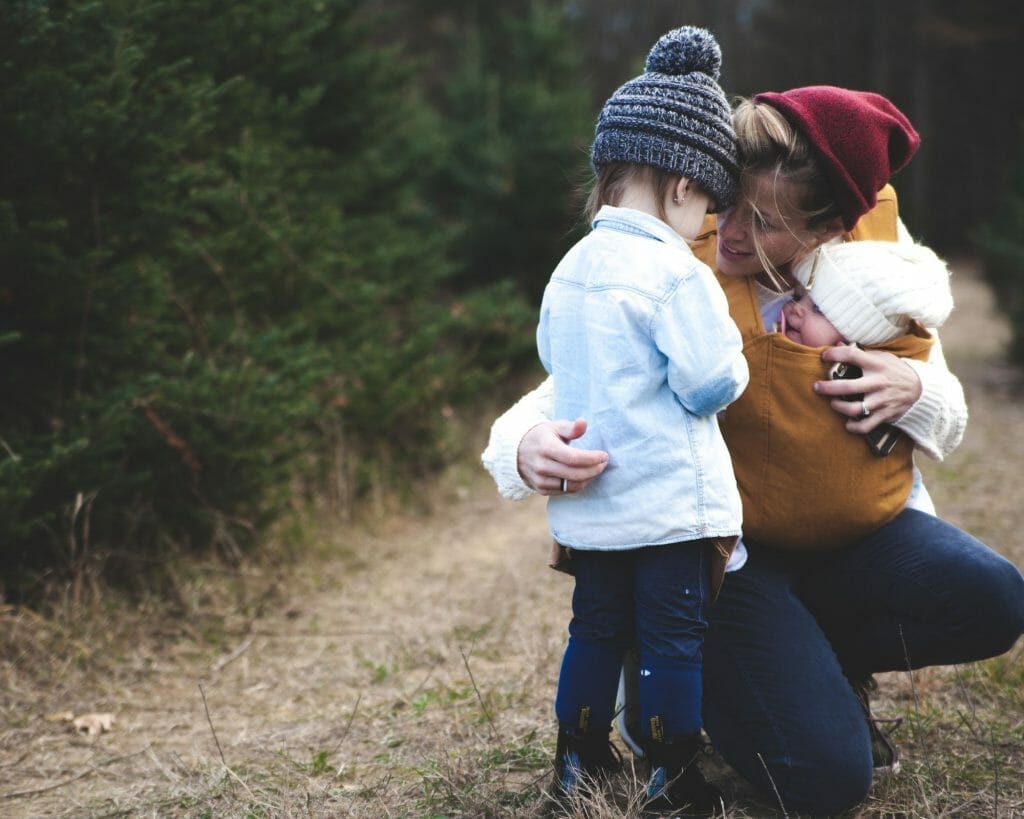 Heal your gut
Gut health plays a large role in the overall health of someone. Seed Daily Synbiotic (prebiotic & probiotic supplement) was created with this in mind. Seed's 24-strain broad spectrum Daily Synbiotic supports gastrointestinal health to ease bloating and possibly constipation. When I started taking Seed Daily Synbiotic I noticed a difference in my own bloating and discomfort from foods. Seed is said to be safe while breastfeeding, but if breastfeeding or pregnant, please consult your MD first.
Dress comfortably
Whether it's a daily gentle 5-minute stretch, a boot camp, a swim, a hike, or simply chasing the kids around — you need to wear the right gear to support you as you support your body in health. Aktiv's Moonchild Yoga line is designed in Denmark and made in EU with certified eco-friendly Italian fabrics that are breathable, quick-drying, and feel like a second skin — making them perfect for wherever the day takes you. Moonchild's Lunar Eclipse top and leggings are shown here.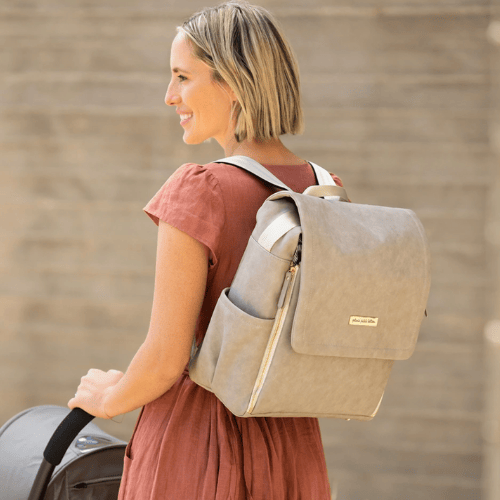 Save your back
If you haven't switched to a diaper bag backpack yet, I recommend it. Not only do you not have a bag pulling on one side of your body and falling off every time you bend down to pick up something, but it's much easier to wear while babywearing or chasing your tot. Backpacks offer a slightly more unisex diaper bag option, as well. I recently checked out the Petunia Pickle Bottom Boxy Grey Matte Leatherette Backpack and it's both adorable and functional! This diaper bag backpack features built-in stroller straps, a plastic wet wipes case, a zip-out diaper changing station, 5 pockets, an extra carrying pouch, a key ring (otherwise my keys would be completely lost), two outside pockets, and a wide-open top, making it perfect for parents to use with the kids or as a daily bag for workouts, work, or simply going to the store.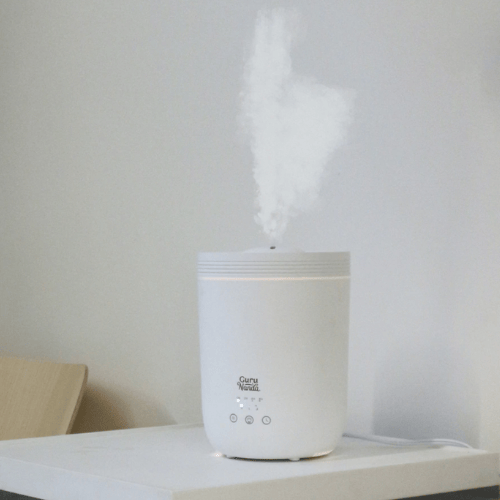 Boost your mood
It's said that an aroma can boost your mood. So how about an essential oil diffuser that can also eliminate the dry air around you?! Combat the dry air in your home with the Guru Nanda Halo XL Humidifier & Essential Oil Diffuser — it lasts 22 hours and can fill an entire room with soothing essential oils while moistening the air. The top-fill design is much easier to use and clean than other oil diffusers I've used in the past, and the dry air elimination to so important right now in the winter.
Hydrate your skin
Sometimes parents barely have time for a 5-minute shower and brushing their teeth before chaos occurs and they need to see what the kids are up to, so it's hard to include some standard personal care beyond that into a routine. But something as simple as hydrating your skin throughout the day with a soothing lotion can make a big impact on your skin (and probably mood due to the yummy aromas Zoey Natural's lotions are available in). I started keeping a Zoey Naturals lavender lotion by the kitchen sink so I would always have a lotion nearby where I wash my hands the most throughout the day — it protects my hands and gives me a moment of pause that is much needed.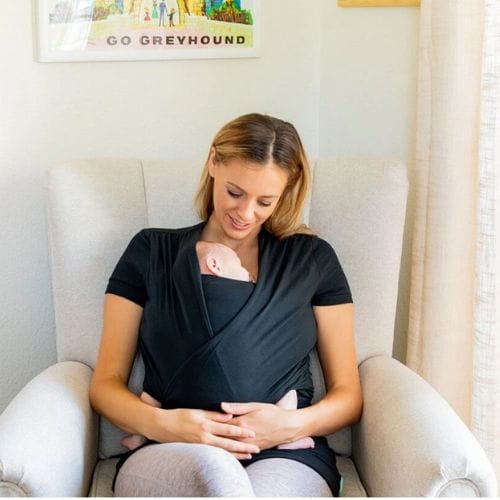 Support the cuddles
Skin-to-skin is essential for babies — and parents, too. When you're able to spend some time cuddling your baby it releases oxytocin which increases positivity in your mood. Moby's Bump & Beyond T-Shirt Wrap allows mamas-to-be to support their growing belly while pregnant, then increase skin-to-skin while walking around hands-free once baby is here. Babywearing is amazing and this t-shirt allows you to wear baby directly on your skin under the shirt, rather than over a shirt in a traditional wrap — so neat, right?! This is a great option to support kangaroo care until baby is 19 lbs and transitions to a wrap, ring sling, or structured carrier.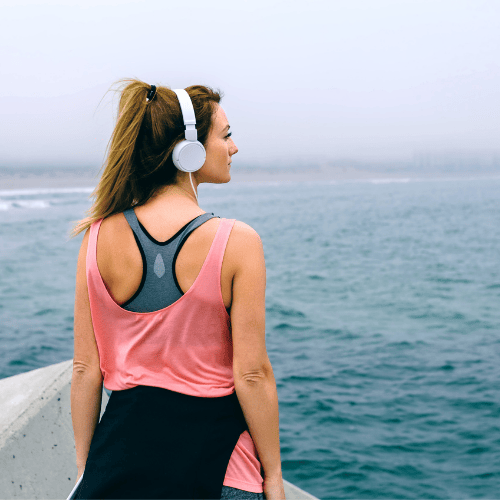 Soothe your mind
Healthy habits and positive outlooks start within, but it can be difficult to know where to start without the help of affirmations or meditations. MindTravel offers meditations for sleep, deep meditation, feeling replenished, family creativity, and walking! The best part is that there are several free downloads available so that yo can see if MindTravel meditations are right for you. Each meditation includes original music composed by MindTravel founder, Murray Hidary!
Title:
7 Products for Whole Body Restoration
Mentions:
family wellness, gut health, hydration, nutrition, restoration, skin-to-skin, wellness, yoga