Bright and Simple Master Bedroom
Is your master bedroom a peaceful oasis from your kids, or an enjoyable space to share with the littles? I co-sleep with my daughter so my master bedroom has always had her and all of her toys in it, despite her having her own room. But when we moved to our new home recently I decided that I'd re-design the space a bit, minus all of Savannah's toys. Keep reading to see how I made a comfortable bright and simple master bedroom space for adults that can accommodate the kids, too.
This post was created in partnership with Nolah and may contain affiliate links. All opinions are mine alone. Photos by Sincerely Me Photography.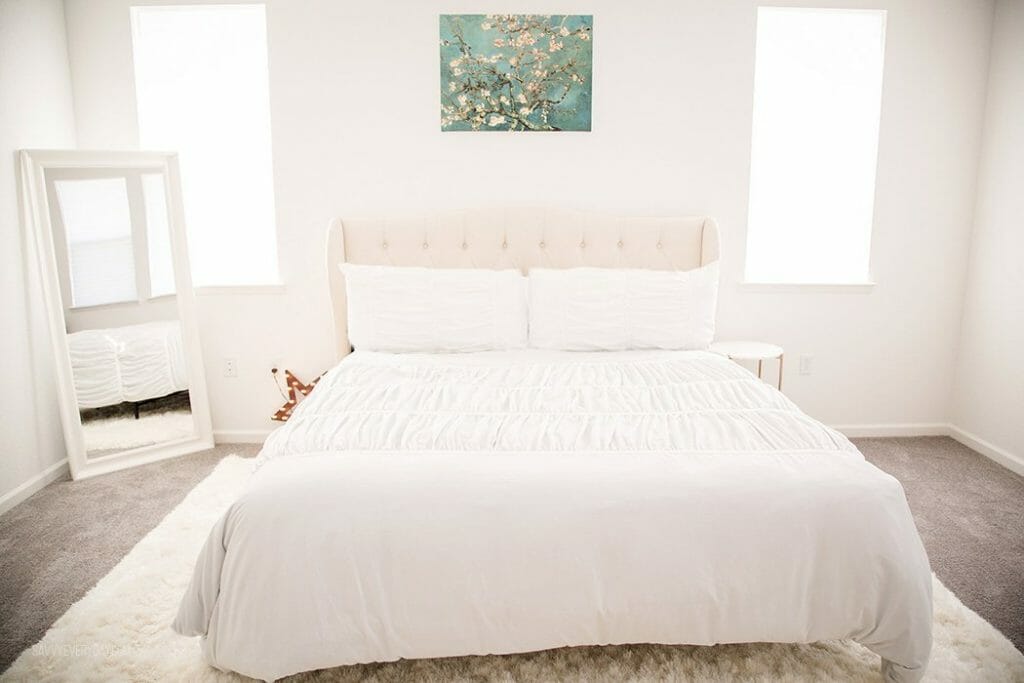 Light Decor
Though I'm not a fan of clutter it always seems to find its' way into my space since I'm a mom, so I opted for a very simple space that lends itself to being open and won't look too cluttered this time around— even when a collection of my daughter's toys finds their way in. I also used a lot of items that are gray/silver and creamy/white for a fresh, comfortable space.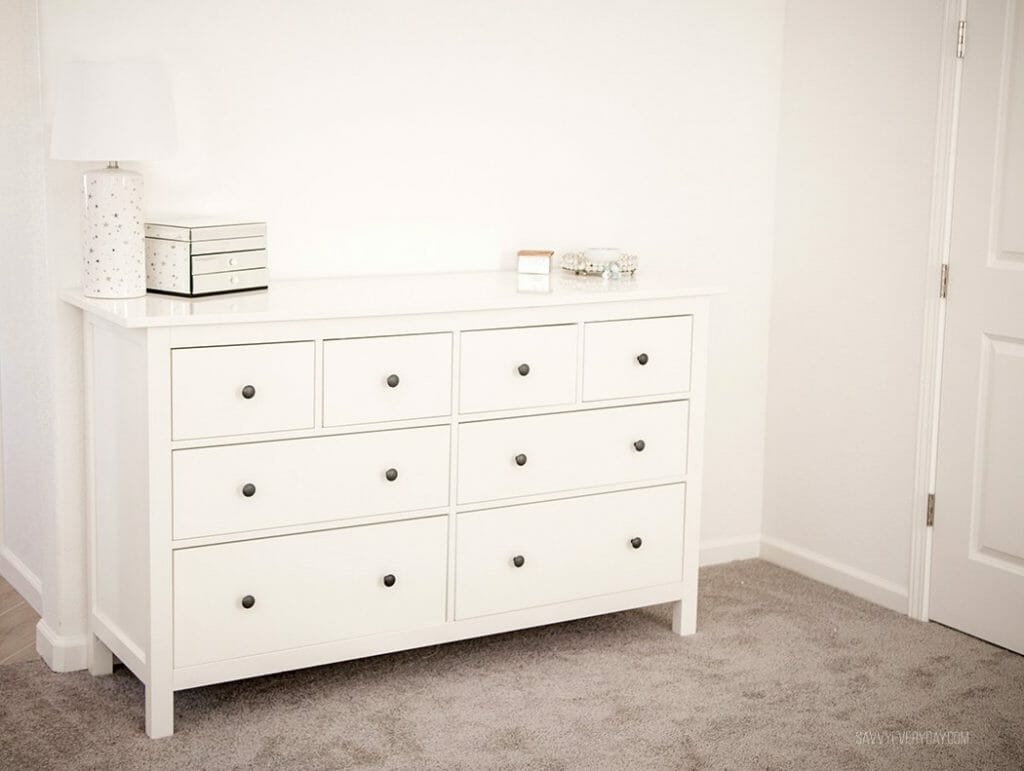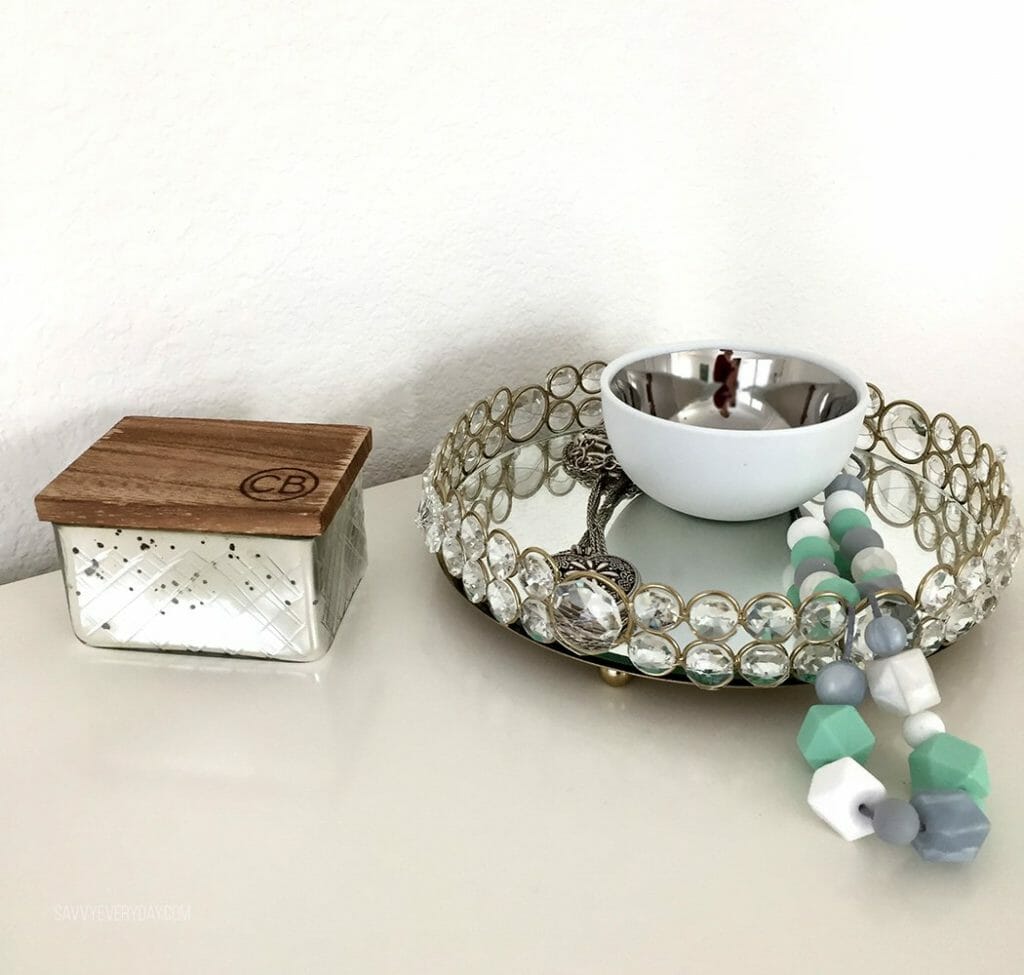 I love having a floor-length mirror in the room to get a better look at what I'm wearing, and because it helps to make the room look more open and bright. The star lamp and floor light were originally bought for River's room but I ended up not using them and they just sort of fit in my space. (I'll have to move the mirror and floor light when River starts crawling, but I get to have things where I want them for now.)
A bedside table is fairly important to me, but I didn't want to have things build up on top of one only to store a bunch of these random things in the drawers then forget about them so I opted for a very simple table without drawers. It's functional but is consistent with the open and light theme! The white shaggy rug is super soft and a great contrast to the room's gray carpet. My daughter loves the texture of the rug, and I really love getting out of bed to its' soft cushion.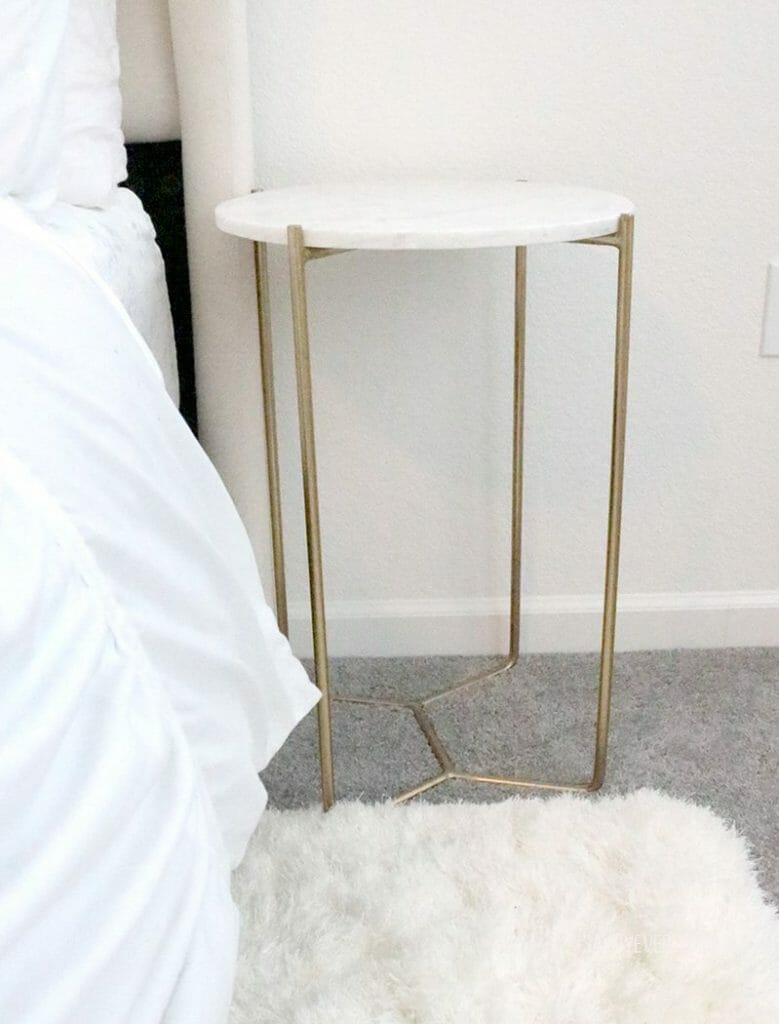 Bright Comfy Bed
One of the most important pieces of a new room is the bed — It's the center of the whole room! I've always wanted a tufted headboard and recently bought one online to go with the mattress platform we were already using, but it was also time for a new mattress. Our old memory foam mattress required a topper to make it comfortable and aggravated my chronic back pain (especially when having to side sleep through pregnancy).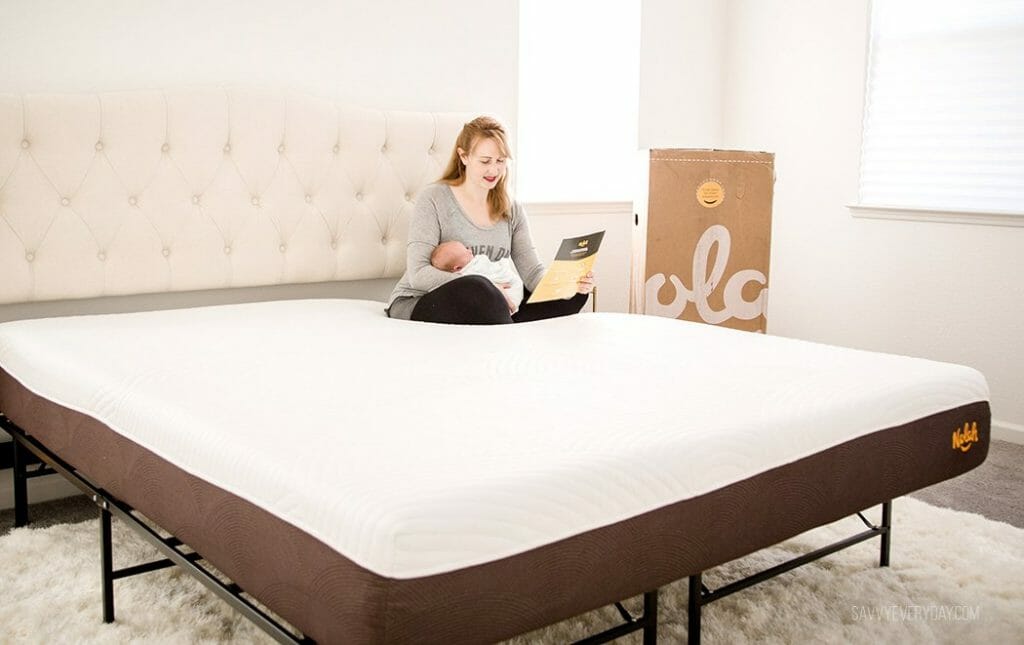 So I looked into a new mattress that wouldn't aggravate my back or wake Savannah if I got up at night and found Nolah. Not only is this mattress great for side sleepers because it relieves pressure on the hips and back, but it uses Nolah Air Foam made with 100% CertiPUR-US® certified foams that are guaranteed to be free from harmful substances (it didn't have any harsh odors when we unwrapped it, yay!). Bonus: Nolah is not only 100% constructed in the U.S., but all materials are sourced from the U.S., too!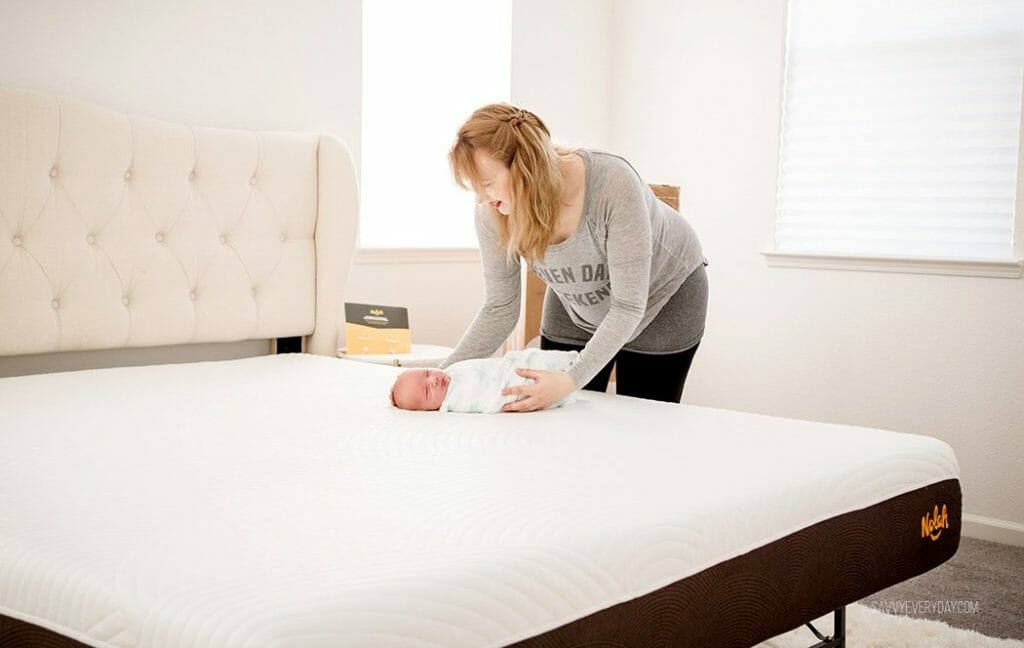 What amazes me is how the company goes above and beyond by also donating 7% of profits to the nonprofit Defenders of Wildlife. When you purchase a mattress you can choose the wildlife that you'd like to protect! Everything I'd want to know about the company and mattress is super easy to check out on the website, along with customer reviews and a live chat option for instant support, too. It's rare to find not only a high-quality product that does what it says it will but a company that genuinely cares. If you can't tell, I'm super excited about my new mattress. I'm able to get Savannah to sleep (then get up without waking her), have a pain-free night's sleep myself, and nurse the baby all with the peace of mind that this mattress gives me. Add a gorgeous white bedding set and I didn't mind that I was stuck in bed sick with the baby during my first few weeks postpartum.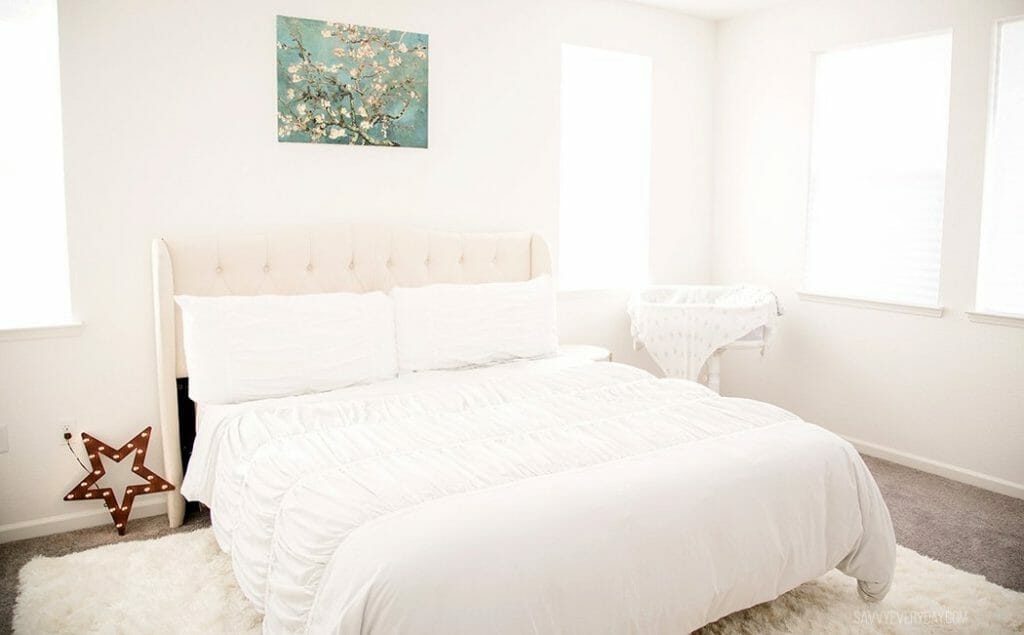 Beautiful Kids Furniture
Between co-sleeping and a newborn, I can't have a master bedroom totally free of kids items but I can make sure the items fit in with my room without looking out of place. My white bassinet sits nicely in the corner until it's needed and my swivel rocking chair looks like a normal living room or bedroom furniture. (We actually had it in our living room at the old house!) It's so nice to have a rocking chair in the bedroom for story time with Savannah or nursing time with baby River. I like sitting in it with my laptop to get work done, too.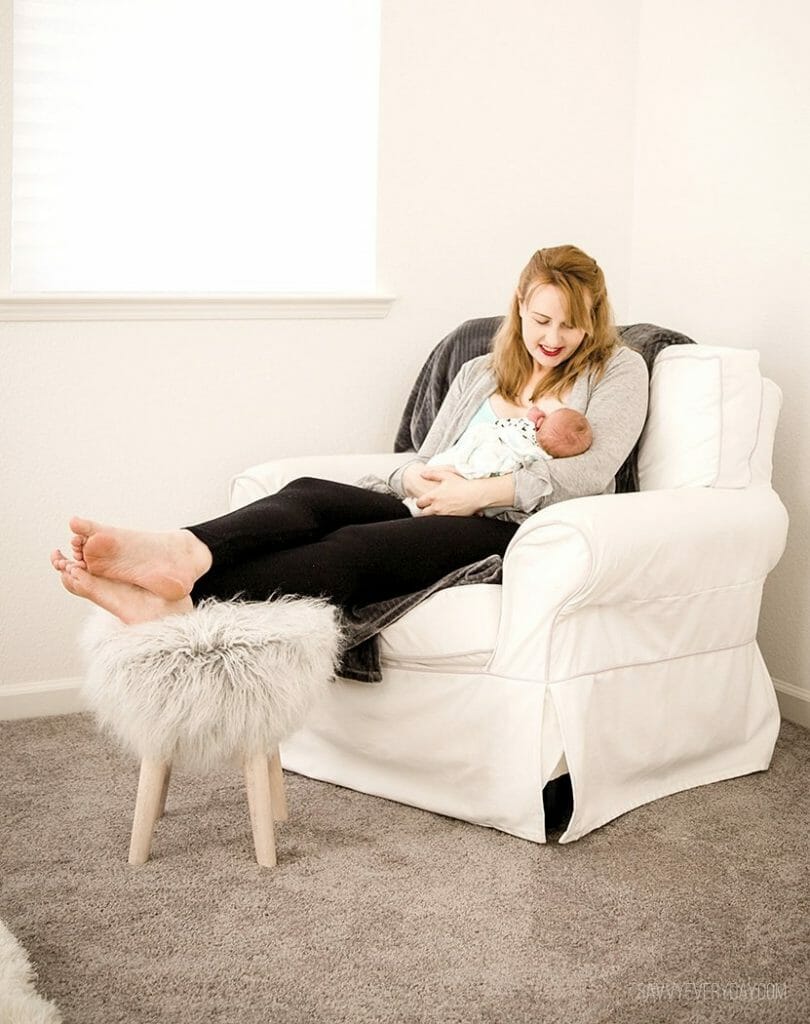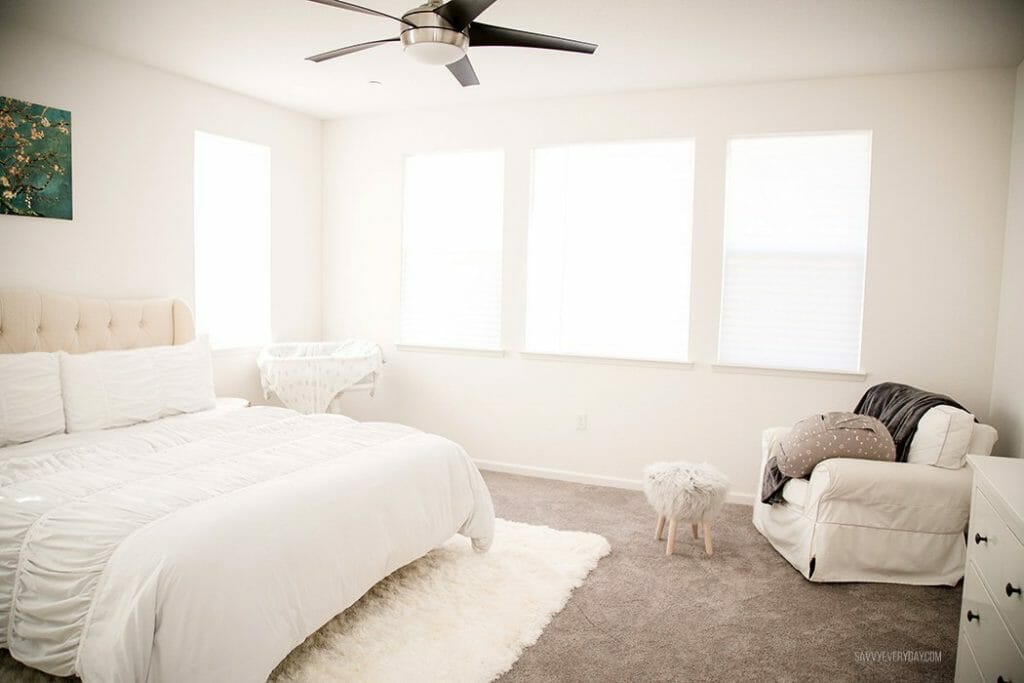 What's the perfect master bedroom space to you?