Fit Mama: 4 Great Workout Systems You Can Take Anywhere
Finding the right workout for moms isn't easy. Yes, any workout is better than no workout, but there are a lot of changes in the body after having a baby (vaginal birth or not) and not all workouts are created equal, or are good for your new mama bod! I looked into a few digitally available workouts that are simple but effective ways for moms who are on-the-go, traveling, or simply going to end up attempting their exercise routine in strange places by the time they have a minute to do them, and came across four great systems you can take anywhere. Though your partner could definitely benefit from these exercise systems (and the programs within) too, these all keep mom in mind during and after birth.
Hailing from England, this mom-build system focuses on strengthening weak muscles (whether it's 12 weeks pregnant or 6 years postpartum) so that your Diastasis Recti can get better. I found out about MuTu Mamas in one of my online natural parenting groups and knew I needed to look into it. I emailed them to request that I review the program for Savvy readers and started immediately. I chose to use the digital option instead of the DVDs since I already have a bunch of workout DVDs I pay no mind to. With the digital version I was able to watch the workout for Phase 1, Week 1 online and print out the exercises for future use if needed. After just a few days I had the exercises memorized so I didn't print them out. The 12 Week Program Hub section versus Phase Program Hub was a bit confusing to me at first, but after a few days made more sense.

I'm really bad at self-accountability and stopped doing the 15-minute workout every day until I joined the associated Facebook group for the program. After joining the group, I started being more consistent again, so it's a big help. The online community is also great for learning about how common symptoms you may feel really are. I joined the program worried about my sudden (like within a month) weight gain and how my stomach would push out more than usual by nighttime, looking like I was 6 months pregnant again! Though I'm still just in week 3 of this 12-week program, but I can feel my strength has increased.
Insider Tip: If you do buy the DVDs instead of digital program, contact MuTu Mamas to request access to the Facebook group and some cheat sheet downloads. You can also pay an extra $9 for the MuTu app (ios and Android) to get a few new exercises after completing your program and your core is strong and restored.
What's Unique: MuTu Mamas offers gentle exercises safe for low-risk pregnancies and the early days postpartum, and also shares tips for proper posture, stance, shoes, and overall care for your body.
Social Good: MuTu Mamas supports women in Ethiopia who have had a devastating birth to get their bodies functioning again. Read morea bout it, and how you can help, here in the Every Mother Deserves a Body That Works, Fighting Obstetric Fistula Program page.
Cost: $97 for the MuTu 12 Week Program (one I'm using and reviewing here), $67 for the MuTu Focus Program
What You Get:
Unlimited peer support in the MutTu Mamas Facebook Group (which you can add to after joining the program)
Unlimited use of the program info and resources
Access to workout downloads
Access to the MuTu Food program for healthy eating
Eight real time videos (four intensive, four core)
Week-by-week demos
Access to the MuTu Science program for understanding your body
Week-by-week summaries and journal
After starting MuTu Mamas, I was contacted about testing out FXP Hula Hoop System and it sounded so unique I thought I just had to! It's a low to no impact workout inspired by Pilates and yoga for a great interval training program. When this system came in the mail I was surprised by how easy it is to put the hula hoop together and take it apart again. I've never been able to keep the hoop up for longer than a second in my life, so I was excited about practicing with this system. Both the workout DVD and large hula hoop were helpful in showing me the correct motions to keeping a hula hoop up, and so though it would take a LOT of practice for me to keep hula hooping for 16 straight minutes, I am now able to hula hoop for 5 minutes straight! This is a fun workout to do with the kids at the park without the video, too. Take the kiddo to the park with their child-sized hula hoop and your FXP hula hoop for a fun park exercise together. Even if you're not quite skilled enough to do all of the workouts in the video, simply using this hula hoop is a great workout in itself (and you can do it while you watch TV or the kids at the park). I just love that I can carry it in a tote and pack it in my luggage or throw it in the car to hula hoop anywhere, anytime.
Insider Tip: If you're not used to hula hoops, wear some padding on your sides. I hurt my rib cage and sides a bit the first few times I tried this because I didn't hula hoop correctly and it is a large hula hoop. I would love if they put a sort of rubber/foam around the sides.
What's Unique: It's a workout using a giant hula hoop! The concept itself is pretty unique, but the fact that the hula hoop can be taken apart and placed in a travel bag for workouts anywhere is really different, too.
Cost: $45 for the Starter Kit (which this review is based on)
What You Get:
FXP detachable hula hoop
Travel bag for hula hoop
FXP workout DVD
If you're a "Pilates purist" or interested in learning the true Pilates form, this is said to be the best way to access all things Pilates digitally. Within these classes you'll learn form, hear from speakers and get to try out new classes as long as you're a member.Simple icons make it easy to identify if a workout is Intermediate, Beginner, Advanced, or Open Level, as well as if you've already watched a video and info on the pace of the class. I'm really enjoying the Learn the Basics program to get me started (it goes at a slow pace and builds core muscles) and plan on trying out the Start a Pilates Habit 3-week program next. If you're a runner, there's a 4-phase Pilates For Runners, too! Pregnant? Fit Pregnancy has you covered (trimester 1-3 and postpartum). Trying to lost some inches? Check out the Pilates 30 Day Challenge! I really like how Pilatesology covers so many programs about different lifestyle option focused on one core topic, allowing people like me who may not have tried out Pilates to see that they can actually do it (and while traveling, too).
Insider Tip: If you're not sure if this is the right workout for you try the free 10-day trial.
What's Unique: Each workout clearly states what will be needed, has a comments section where you can ask the instructor questions and offers the option to either move the video forward or back 30 seconds.
Cost: $19.50 per month or $150 per year
What You Get:
Unlimited classes (including new classes added each week)
Ability to stream on any WiFi device
If you're not sure which type of exercise you would like to work on, or maybe you enjoy several different types, then Athleticulture is a great option. This web-based online workout system is a program created for success. I've tried a few classes in it so far and found the classes in some specialties to be harder than others, even the warm ups. For a beginner like me, I enjoyed the ballet dance warm up and a quick ab workout. The classes use either everyday/common items to make it easy to follow if you're say at a hotel or family member's home, too. The major plus of this option for me is that it offers a Whole 30 or Whole 9 nutrition program, as well as meal prep guide, shopping list, and educational materials about nutrition and eating right. I can also Chromecast the workout I'm watching or connect it to my TV another way, like Pilatesology. Athleticulture offers a free 30-day trial.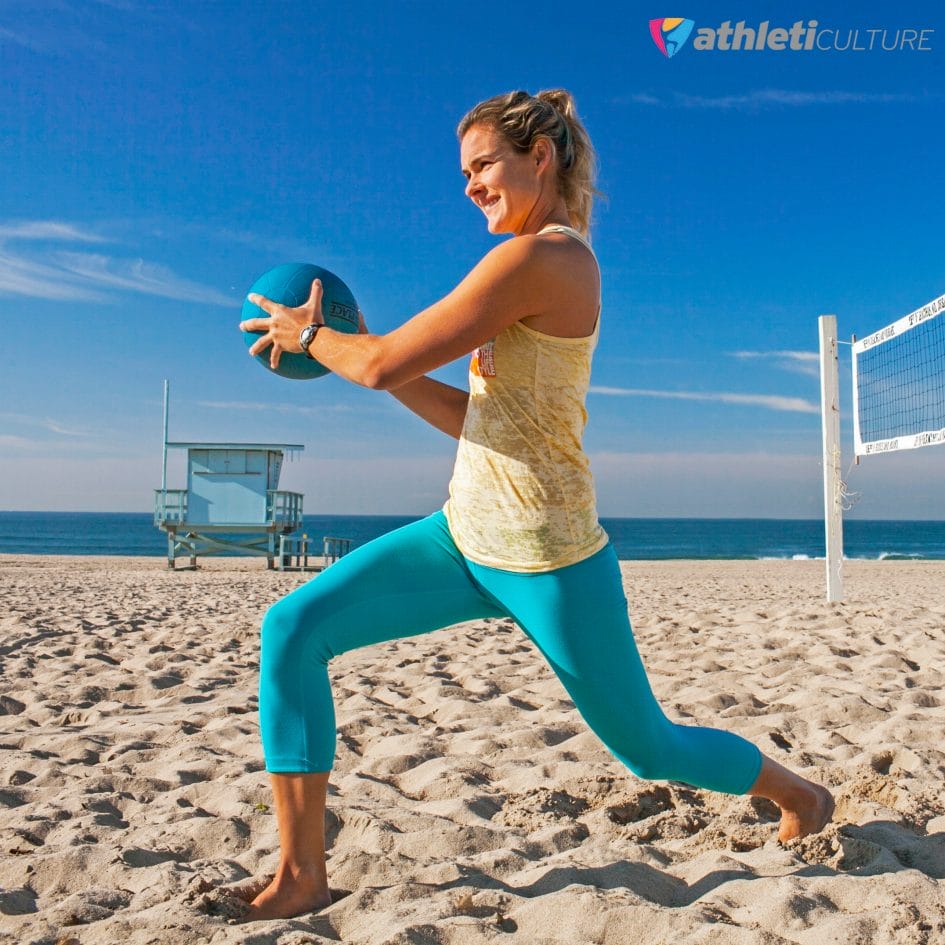 Insider Tip: Some classes are a bit long so if you're used to quick 15 or 30 minute workouts from home, the 15-minute warm ups may be more your pace.
What's Unique: This site isn't just about one type of workout, you can explore several different types.
Cost: $10 per year month or $90 per year
What You Get:
Unlimited Access to Barre, Yoga, Functional, Dance, and Pilates workouts while a member
Ability to stream on any WiFi device
Access to Nutritional Program with recipes, a 30-day food challenge and posts about eating real food
I received a sample of all mentioned workout programs so that I could test them out for review. All opinions are my own, no other compensation given. This article is not in place of medical advice, it's based on my experience. Please consult your doctor before starting any new workout routine, especially if pregnant or postpartum.

Title:
Fit Mama: 4 Great Workout Systems You Can Take Anywhere
Mentions:
30-day challenge, dads, exercise, FitMama, fitness, get fit, health, healthy living, MamaFit, moms, nutrition, on-the-go, parents, Pilates, runner, running, travel, travel workouts, workout, yoga