5 Self-Care Mother's Day Gifts for Every Type of Mom
Mother's Day is fast approaching. Though the core of what moms really want for Mother's Day is love, appreciation, and respect, mamas really need some self-care. But not all mamas are alike — this post covers a variety of self-care gifts so that the right one for the mama in your life is bound to be included. Keep reading for the perfect gift.

This post contains affiliate links. All opinions are my own.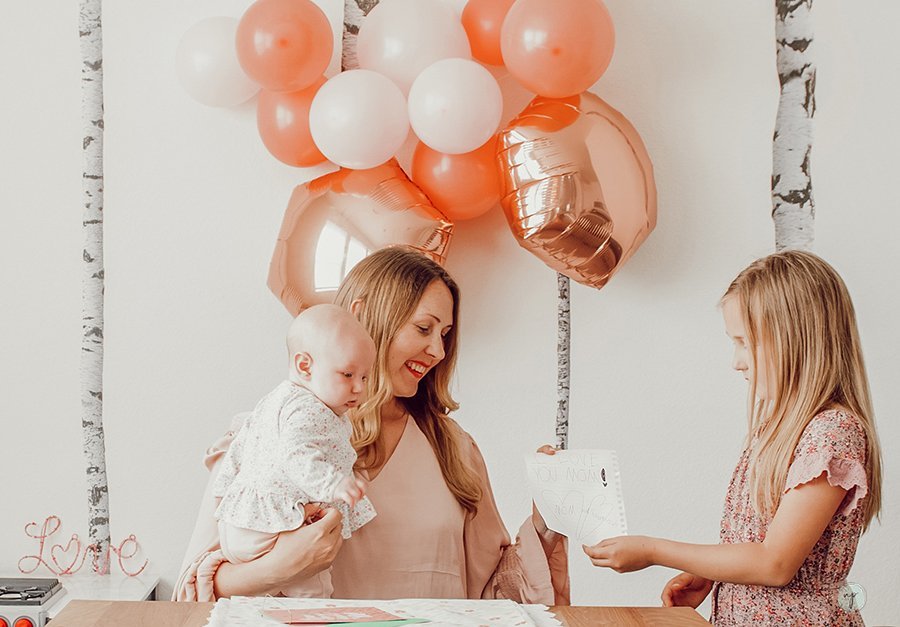 Dermalogica Age Smart: Know a mama who has been worried about the quality of her skin after several pregnancies or simply because she hasn't had time to take care of it in the past? This kit and the brightening kit can help! I've been using a mix of both kits to lessen the discoloration I have from pregnancies 2 and 3 and am noticing a difference after a month! It feels amazing to have a care routine again — almost like getting a facial at the spa.
A Jar of Pickles: These quirky little cards will make the organized mom's heart flutter. I was sent the birthday pack since I love being prepared with a cute card for any occasion. (Check my Stories for an Instagram giveaway on 5/9/19!)
Distinctive Assets Gifting: Does the mom in your life love following celebrity news? Every year, Distinctive Assets puts together amazing Mother's Day gift baskets for 25 celebrities — Mamas like Rachel McAdams, Eva Longoria, Claire Danes, Kristin Davis, Cardi B, Kirsten Dunst, Kate Mara, Jordin Sparks, Kylie Jenner, Khloe Kardashian, Amy Schumer, and Carrie Underwood. "Whether it's a new accessory to make parenting easier or products to pamper and soothe after a stressful day, we hope that these gifts will help celebrate motherhood, family and a life well lived," shares Distinctive Assets founder Lash Fary. Now that's a gift! This year's items include; LENA by Casandra vegan leather diaper bags, Oxygenetix foundation, Your Strong Sexy Pregnancy, smartDOT, ettitude, Good Girl Chocolate, Philosophy skin care, Noela Chocolate, and Skogen to name only a few.
Sounds amazing, right?! One lucky mama will get a taste of this cool gift bundle via our Mother's Day giveaway! Keep reading to see what you could win (and how) below.
Post-Birth Education: Did you take a birthing class? What about a postpartum class? This online program fills expecting mamas in on a ton of major things that can happen physically, mentally, emotionally, and interpersonally after giving birth. Knowing what to expect can help families experience less worry and to catch any signs of depression or anxiety sooner. Online infant massage and breastfeeding classes are coming soon or are available privately via video chat.
A Carrier: If the mom in your life enjoys traveling or getting outdoors, a baby or toddler carrier is a great way to allow her that time of retreat or self-care through nature when she can't be away from the little one. LÍLLÉbaby offers a variety of carriers for all ages — from stretchy to ring slings and structured carriers.
Mother's Day Giveaway
This year's Mother's Day giveaway is valued at around $600 and includes:
Mother's Day Hollywood Gifting Giveaway

Giveaway Rules: Must be a U.S. resident and 18 years or older to enter. No purchase necessary. This giveaway is in no way related to Instagram or Facebook and so they can not be held accountable. Winner will be chosen at random from valid entries (no fake accounts) on May 12 and notified via email. The winner will have 24 hours to respond before a new winner is chosen. Prizes may vary based on availability and can not be exchanged for money. The winner should receive their prize pack within 5-6 weeks. We are in no way responsible for the delivery of this prize pack or any replacements.