12 Tips for Berry Picking at a You-Pick Farm
Now that we're officially in summer, the you-pick (or U-Pick) farms are open for the season! Some already have peaches, strawberries, and blueberries available, while others offer a variety of cherries and other fruits later in the season. Though every farm has its own rules, there are some universal tips for taking the family out for a day of fruit picking. Before you head out for a basket of berries, keep reading.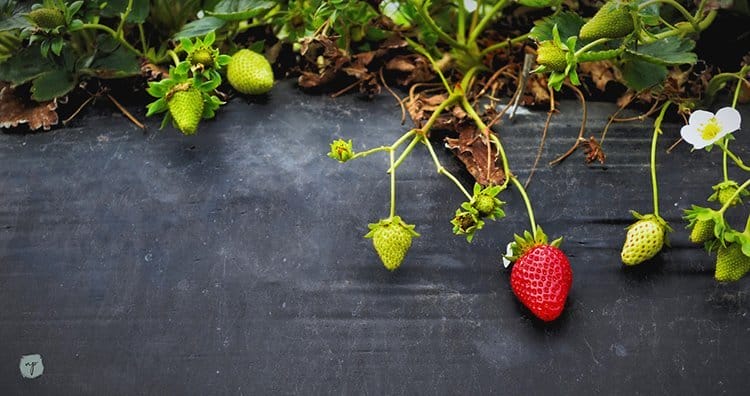 Make Berry Picking Plans
Web Search: If you hear about a farm, Google search them to find a website or Yelp! review page with hours, location, and a phone number. Not all farms have a website, but a lot do actually have Yelp! pages with at least an address and phone number, or an article about the farm on another site.
Call Ahead: Before you take the entire family out for the day, call the farm to see if they have you-pick crops available for the day, and to learn about any restrictions. These farms can have so many people in that everything gets picked in just a day.
[maxbutton id="3″ url="https://www.navigatingparenthood.com/recipes/recipe/tasty-mixed-berry-pie/" text="Yummy Berry Pie Recipe" ]
Before Going Berry Picking
Dress Light: It's hot out, and even hotter on the farm when you're picking all your favorite fruits, so wear clothes that will keep you cool, but protected.
Eat Breakfast: Having a decent breakfast ensures that your family won't want to rush through or be done picking as soon as you get to the farm, and also that you won't eat all of the you-pick produce. Not all farms allow pickers to taste the produce as you pick, and none of them want you to eat a meal's worth.
Pack Lunch: If you plan on eating lunch at a picnic table, pack some snacks and lunch options for the whole family.
Leave Early: Be sure to leave home early to beat the crowds, and the heat, at the farm. This also guarantees that there are some prime fruits and veggies left.
Leave the Pets at Home: For sanitary reasons, please leave the pets at home.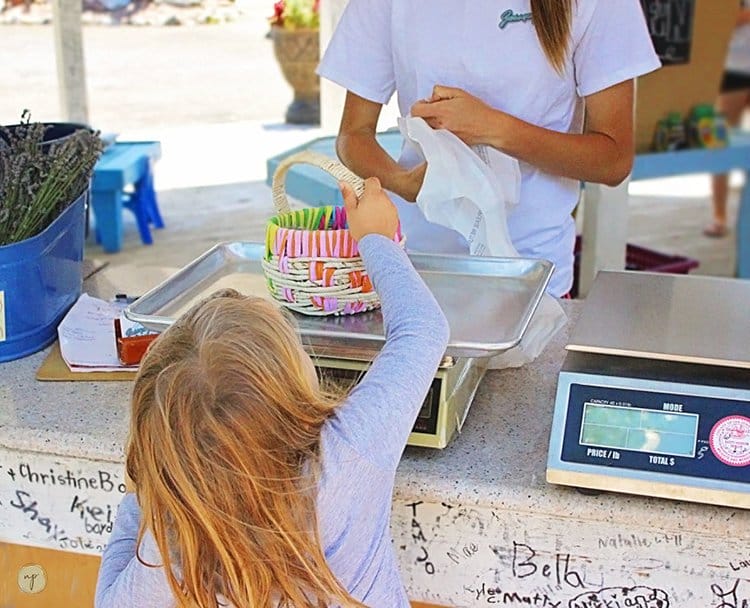 At the Berry Picking Farm
Wear sun protection: Have everyone put on sunscreen and bring a hat. You'll be outside a while and should have some sun protection.
Get a Table: Not all farms have picnic tables. If the farm has a picnic table, that means you can enjoy a picking break for lunch with your family. If they don't have a table then you aren't allowed to eat at the farm and have to drive a bit to find a place to eat.
Use Cash: There are farms that accept credit cards but not all do. In case you end up going to a nearby farm to pick up some other fruits and things, it's best to use cash in case. Using cash also helps the farm by allowing them to avoid credit card fees so ask which they prefer when you go to pay.
Bring Your Own Cooler: Some farms provide containers for you to put fruit in and take home while others ask that you bring your own. A few provide containers for picking and ask that you place them in your own cooler or bin for travel home, too. Either way, it's best to have an empty cooler with ice to place your picks in so nothing goes bad in the heat on the way home. This can double as the cooler for your lunch!
Don't Trash the Farm: Be sure to throw your trash put in the trash cans, or take it with you. This goes for fruit you pick, too. If you pick it, you buy it, don't throw picked fruit around everywhere and leave it to rot.
Thinking about making a pie? Try this berry pie recipe!