5 Exciting Baby Product Design Trends to Expect in 2017
Savvy Every Day had the pleasure of attending the ABC Kids Expo in Las Vegas for the very first time last week, and though it was just for one day boy is there a lot to share with you! This annual expo hosted over 900 companies that offer products/services for babies and kids and all of these companies showcased what's coming to the market in 2017— It's amazing. But of all these cool products there were a few new trends and extra exciting updates that I just had to share with you. Keep reading for exciting baby & kiddo product design trends to expect in stores soon.
*Please keep in mind that some of the products shown are prototypes so final models may look different. A lot of these are cell phone images or photos in poor lighting, so not the best, but great for reference.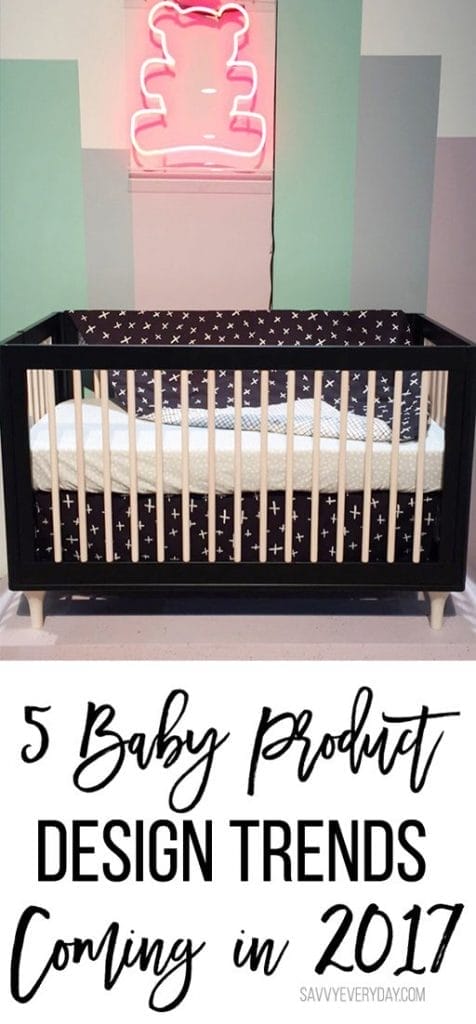 Bigger & Cooler Things
Expect larger strollers that can hold more cargo in 2017. The Austlen Entourage is one of the largest yet most compact strollers I've ever seen. It can hold twins, a big and little kiddo, sports equipment, your luggage . . . you name it! The beauty of this stroller is that it can expand out for extra storage and kiddo space, or scrunch back in for an average single stroller look. The added kick board and seat for older siblings is one of my favorite features, though — It's inside the handles instead of outside them so you can push the stroller as normal without a little person between you and the stroller.
Another Big and cool stroller spotted at the expo was from diono. Rather than waiting to be a part of the family once your little one is ready for a convertible car seat, diono is going to join the family at birth with two new products. Enter their new steel reinforced infant car seat with rebound bar and super awesome stroller (both arriving Spring /Summer 2017). The stroller is a bit larger than ones I've used in the past — It has a massive handlebar — but, it comes with a versatile basket, can work with the car seat, and allows for far more headroom as your child gets older (all for around $500!). The best part? Single-tap break locks. Simply tap a single button at the back of the stroller to lock and unlock the wheels (thank you, diono)!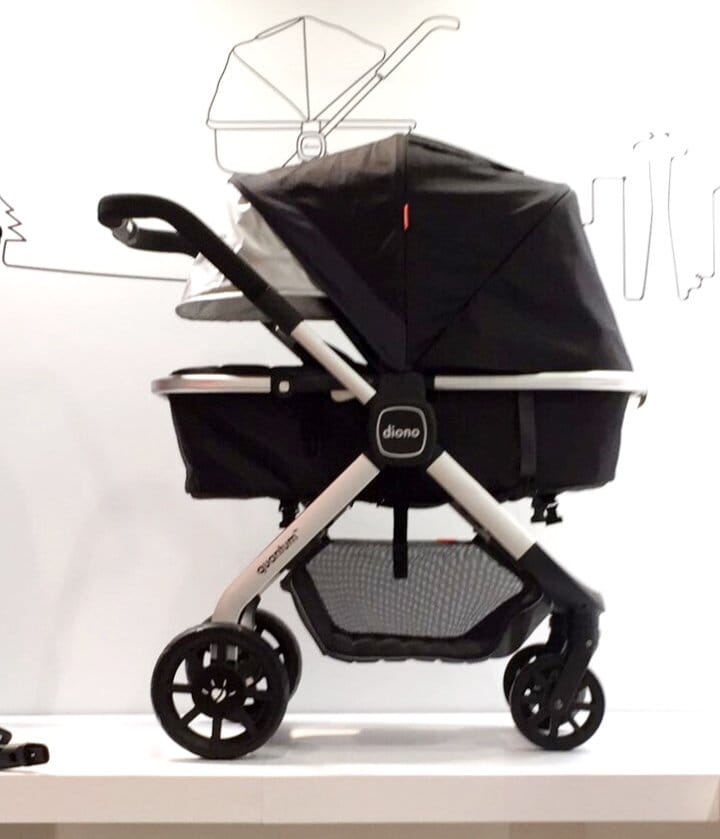 Contrast & Mint Designs
The black & white contrast trend is super strong on Instagram and in many baby product designs right now. But, designers are also throwing in a little mint! From babyletto's setup to their new Gelato Mini Crib that allows you to mix and match the feet colors to fit your design, mint was found in designs all over the expo. Black & white contrasts with little x's on them were floating around on bandana bibs by Copper Pearl, babyletto bedding, and pretty much throughout all the muslin blankets and swaddles I passed. Dock-A-Tot even had a mint, black & white play gym accessory to add to their product that will be released next year.
Inspiration From the Past
Love straight lines and the minimalist lifestyle? Then 2017 is the year of nursery decorating for you! Nursery Works and babyletto showcased some of their super mod designs with neutral or muted tones that would work well in a mid-century nursery, or even in your living room! But don't worry, if you like rounded corners and lines (like me), there are still plenty of neat products coming out in 2017, like Franklin & Ben's Tanner crib. I just love the classic touches added to this set, like the leather handles on the Tanner dresser!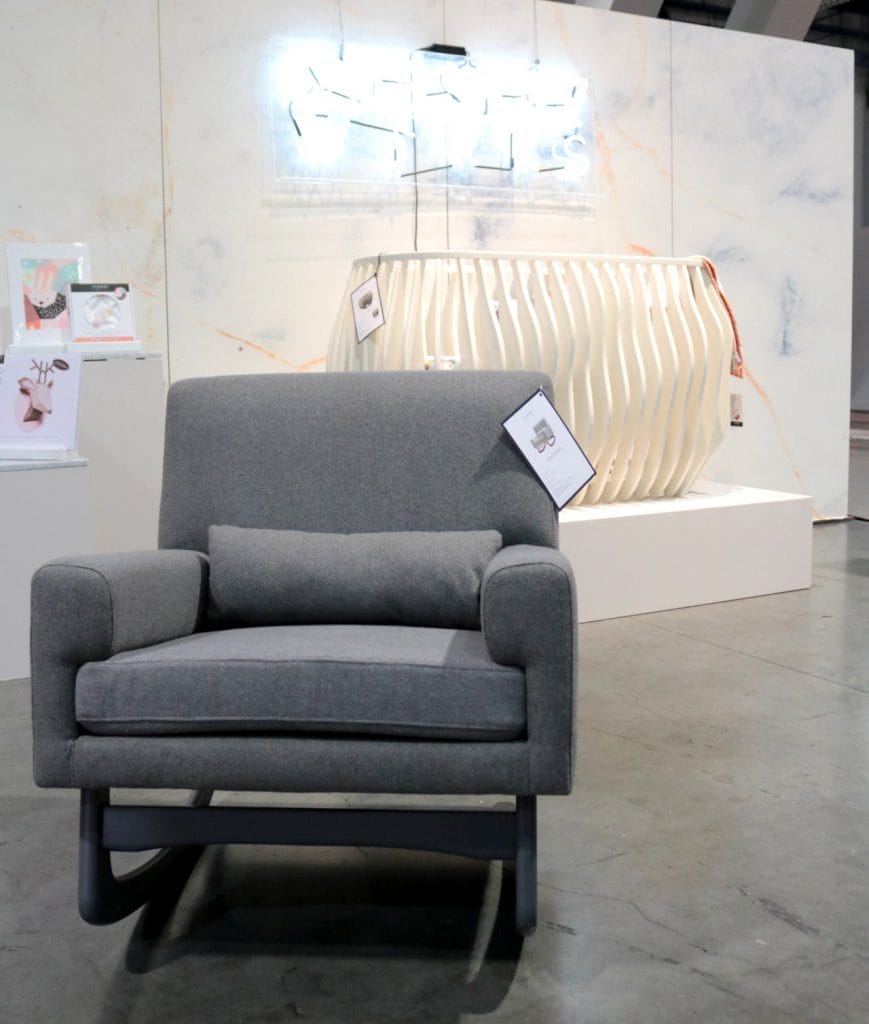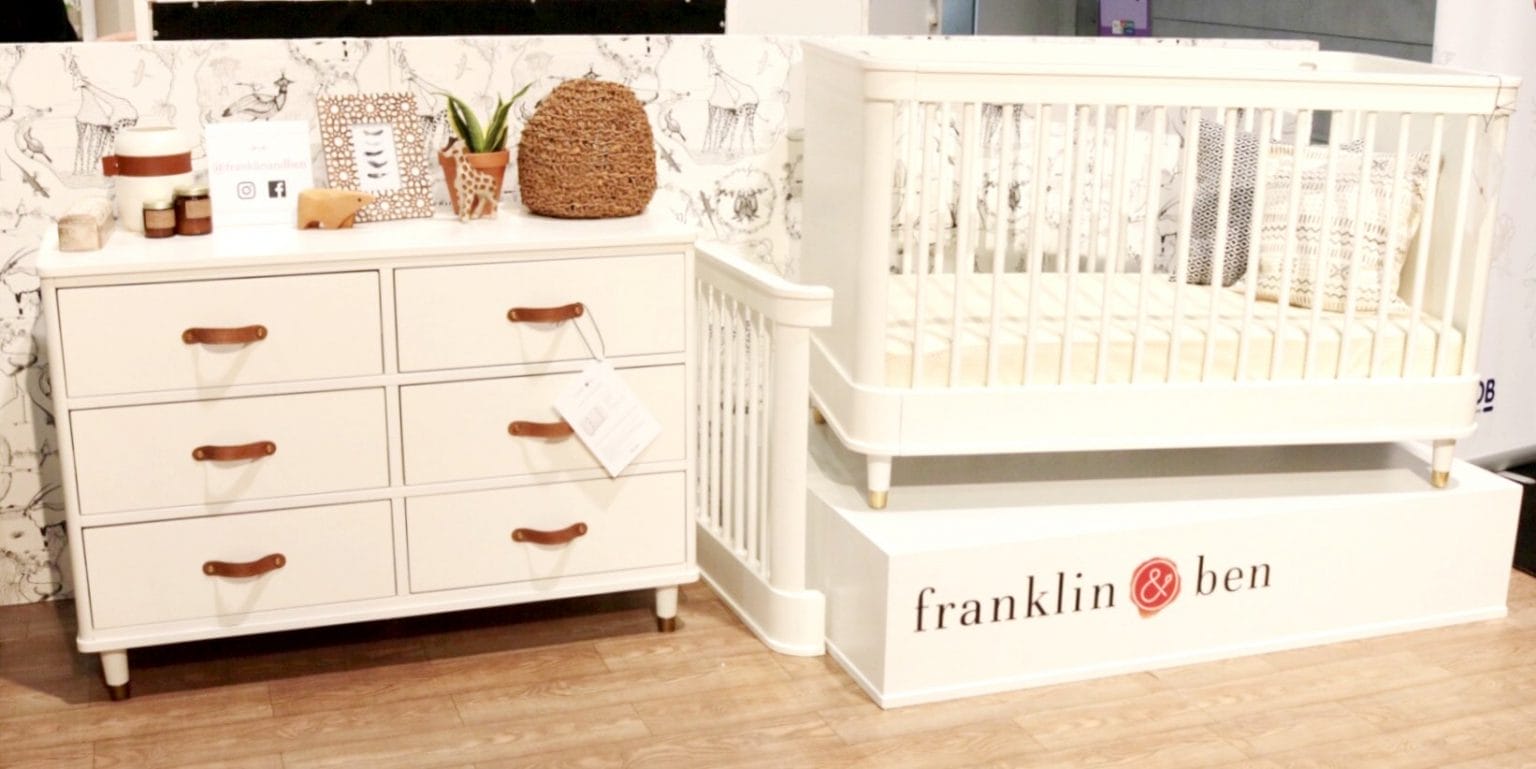 Multi-Function Products
Aside from the super cute Dock-A-Tot designs that are already multi-functional in that you can use them for diaper changes, tummy time and more, the new add-on play gym accessory makes it a play gym too! Need a soft space to walk or paly with the kiddo? My favorite mat from the Expo was the new Lollaland Play Mat — It's all child's play on one side and sophisticated for any living space on the other! Plus, it's average thickness when you look at it but feels super supportive on the knees.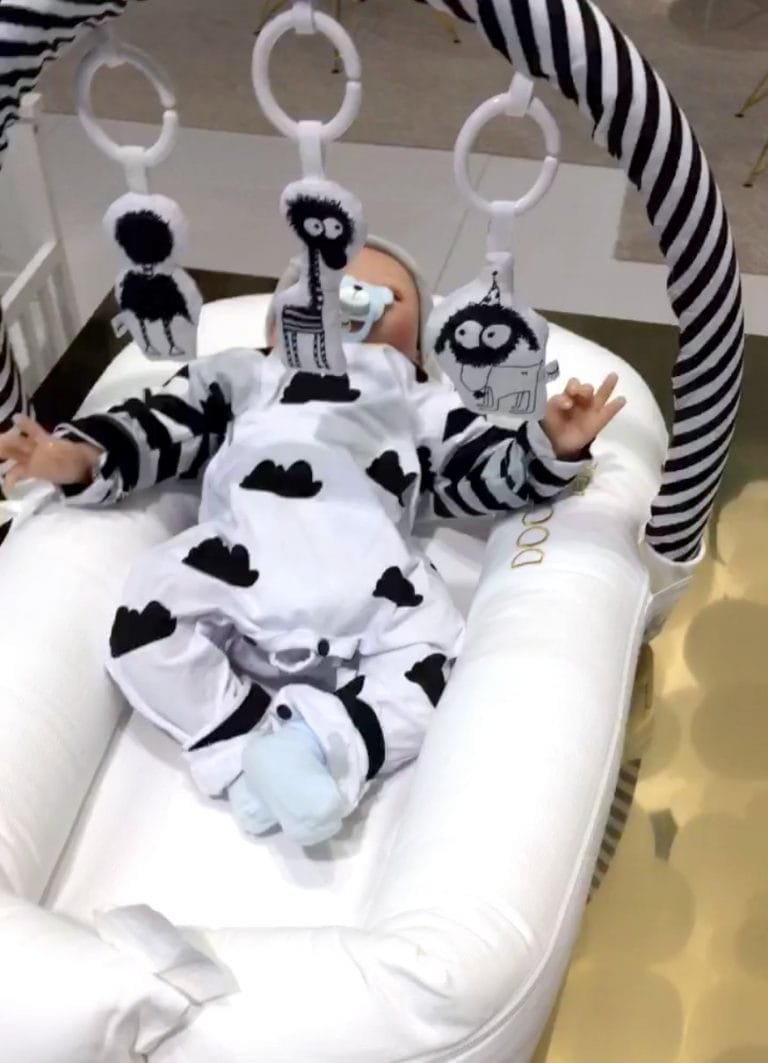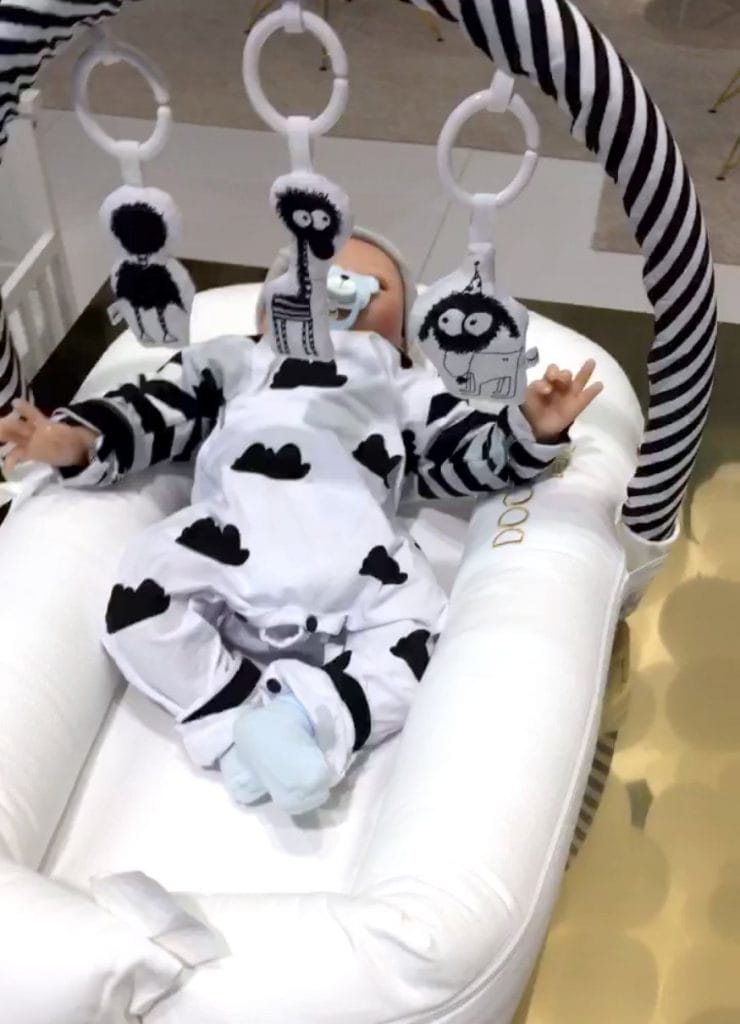 Sparkles & Metallics
From muslin swaddles to bedding and stuffed cozies, the sparkly metallic pieces are making a big splash in 2017. I absolutely love all of the pretty sparkles in the Just Born Sparkle Collection, and Aden + Anais just released their Metallic Collection full of bedding, blankets and more, too. Perfect for a girl, boy or neutral theme, theses sparkles add a touch of flare to any home space or diaper bag.
Want to see more from the ABC Kids Expo? Check out the video below for a mashup of my Snaps and IG Stories from my day at the expo last week.