3 Ways Kids Can Benefit From Probiotics (Plus Freebie & Coupon)
Can we talk tummy troubles for a bit? My kiddo was screaming in her sleep the other night. Not because of night terrors (though she does get those sometimes), but because of an irritated & gassy stomach. So when I heard about probiotics for kids I gave them a try! I've been buying probiotic drinks for myself because of my own gut imbalance but hadn't thought about how important it might be for her before this. Keep reading to see how probiotics might benefit your child's health, and to snag a freebie offer!
A big thank you to Culturelle for partnering on this post. All opinions are mine alone. This post does not serve as medical advice (please always consult your MD first) and the product mentioned is not meant to treat, cure or prevent any disease. Photos by Sincerely Me Photography.
Soothed Tummy Woes
A tummy that isn't equipped with enough good bacteria to fight off the bad is a troubled tummy. As I mentioned earlier, my daughter's tummy imbalance was so bad that it was interfering with her sleep. This of course then interfered with my sleep, too, and then she had a rough day at school the next day. Not something I look forward to. So when Culturelle reached out about how they're giving away 2,000 samples of their new Kids Probiotic Packets it gave me the great idea to maybe give probiotics a try. It totally helped her stomach. My daughter will absolutely not take medicine, too, so I'm excited to share that since the probiotic is tasteless and colorless she was totally fine with drinking it in a cup of water. I'll probably mix it in with food in the future, though, since it does make the water appear cloudy and she can be picky. I've heard that some parents put the probiotic packets in yogurt, juice or puree.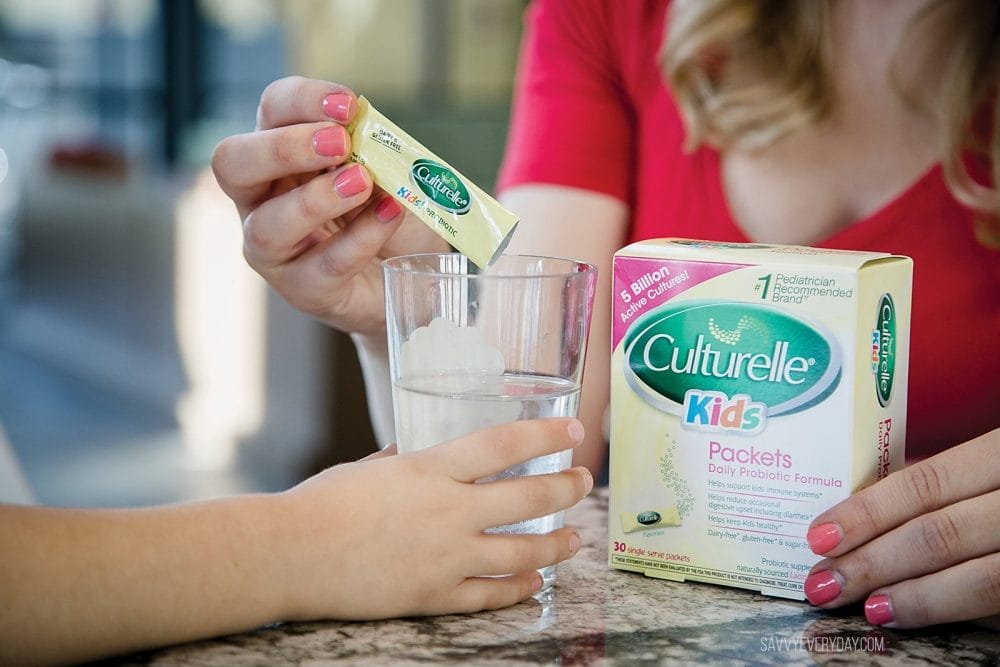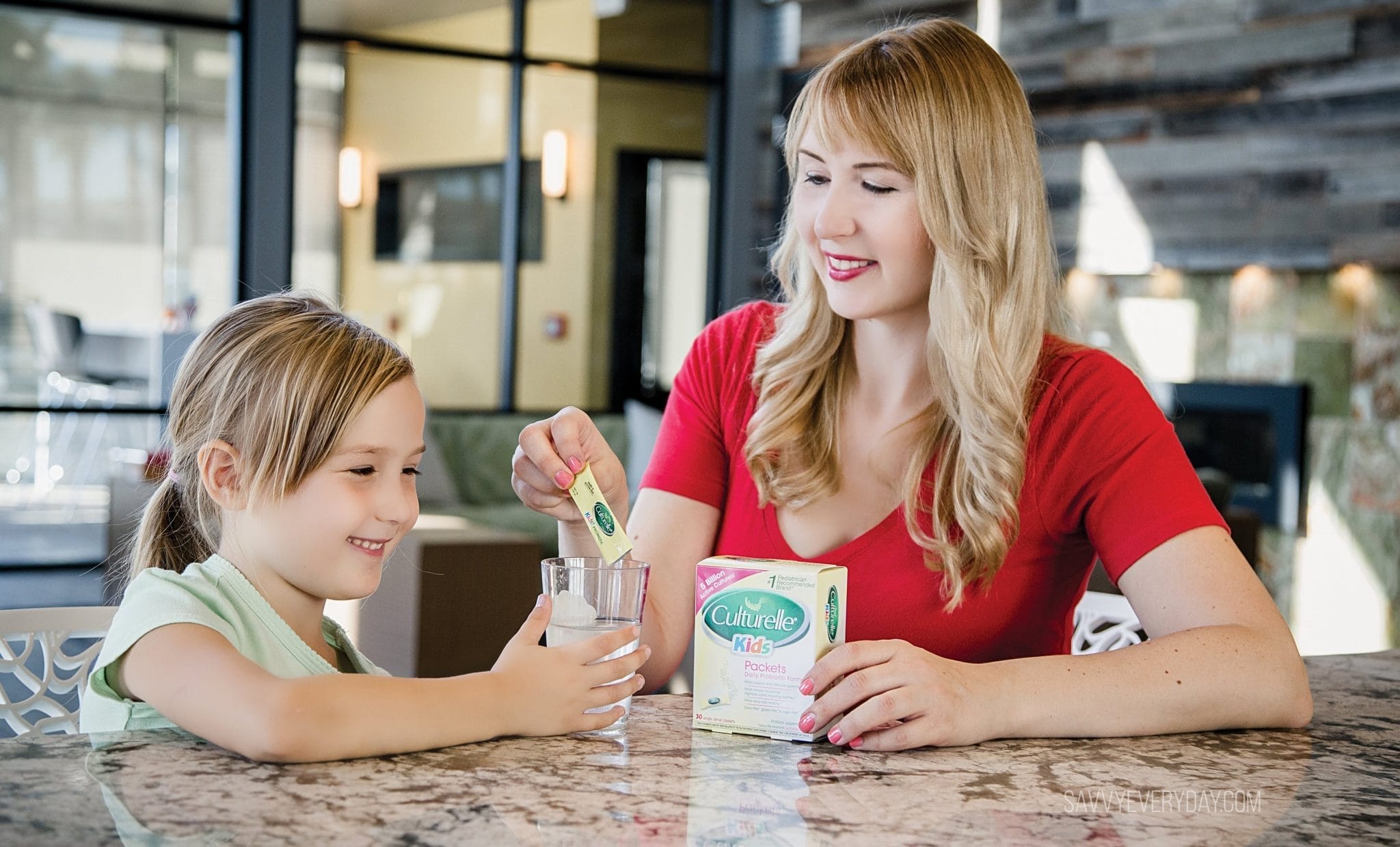 Stronger Immune Systems
A lot of the immune system development that happens in the first few years of a kiddo's life is in the digestive track, so ensuring that your child has a healthy, balanced micro biome is super important and dictates how they're able to handle different foods and bacteria later on in life. That's why Culturelle encourages parents to offer Culturelle Kids Probiotics with Lactobacillus GG to their kiddos daily at an early age. This product is recommended for ages 1 and up (ask your pediatrician if it might benefit your kiddo) to jump start a healthy immune system ready for all the changes coming in the next few years.

Happy Poops
Does your kiddo have a difficult time with bowel movements? A kids probiotic can help with that. Whether the issue is diarrhea or gas, probiotics ensure that your child is getting just the right amount of healthy bacteria to maintain a happy gut. After all, if your kiddo isn't having happy poops you have the joy of being the first to know about (and handle) it, and well, that's just not fun. Culturelle gently works with your kiddo's body to balance the gut.
Enter to get a free packet of Culturelle Kids Probiotic of your own! Simply click the image below (or HERE) to fill out the questionnaire, and if you're one of the first 2,000 parents to request a sample it should arrive in the mail within 6-8 weeks! Don't want to wait? There's a printable $5 off Culturelle Kids Probiotic Packets coupon online right now, HERE!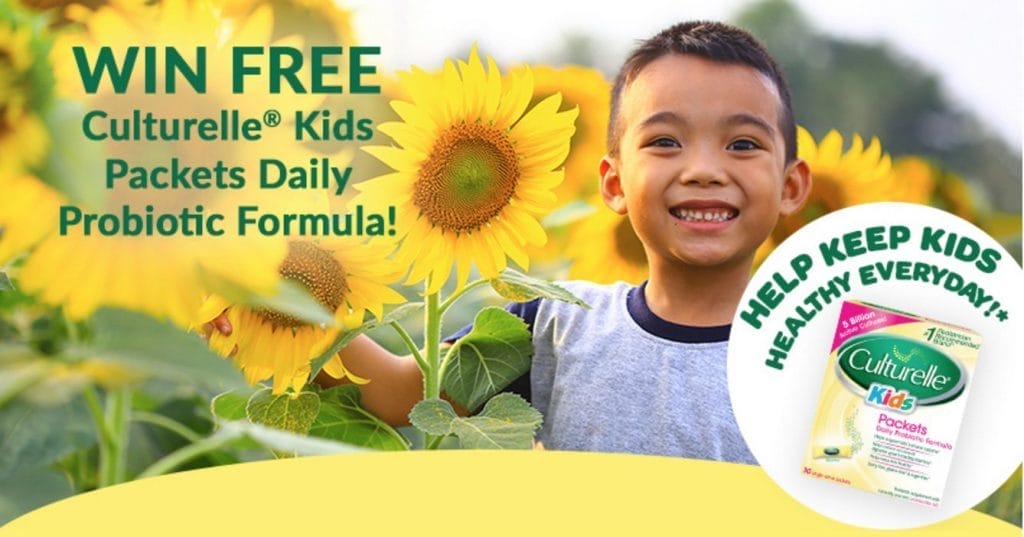 Title:
3 Ways Kids Can Benefit From Probiotics (Plus Freebie & Coupon)
Mentions:
Culturelle, Culturelle Kids, digestive health, family wellness, free sample, giveaway, kids health, probiotic, sponsored post