5 Steps to a Calming Bedtime For Baby
Getting rest at night isn't always easy with a little one — especially if he has a tough time calming down for bedtime. Every baby is different, and no one family schedule is the same, but there are a few tried and true things you can try to get your little one on a calming nighttime schedule for a better night's sleep. Keep reading for 5 simple tips to a calming (and restful) bedtime for your family.
1. Track Feedings
Tracking intake, outtake, feedings, and sleep time can really help you to establish the best time for established naps and bedtime for your little love bug. Keep a journal you can treasure for years, or try one of the many free and paid apps available for tracking the first six months to a year.
2. A Soft, Comfortable Bath
Taking a bath can be traumatizing to an infant— even an older baby — so it's extremely important that the bath time environment is soft, comfortable and friendly. Though there are plenty of baby baths on the market, I just love the Blooming Bath ($40) I was sent for this post. It fits in a sink and grows with your baby until it's just a non-slip bath mat. When my daughter was a baby I had a plastic bath for her and cleaning it (mold liked to grow in the tiny crevices) was an issue, but the Blooming Bath just goes in the washer and dryer, then can fold up for closet storage or hang out in baby's room as decoration. I've used my Blooming on a few photo shoots, too (check out the pic below)!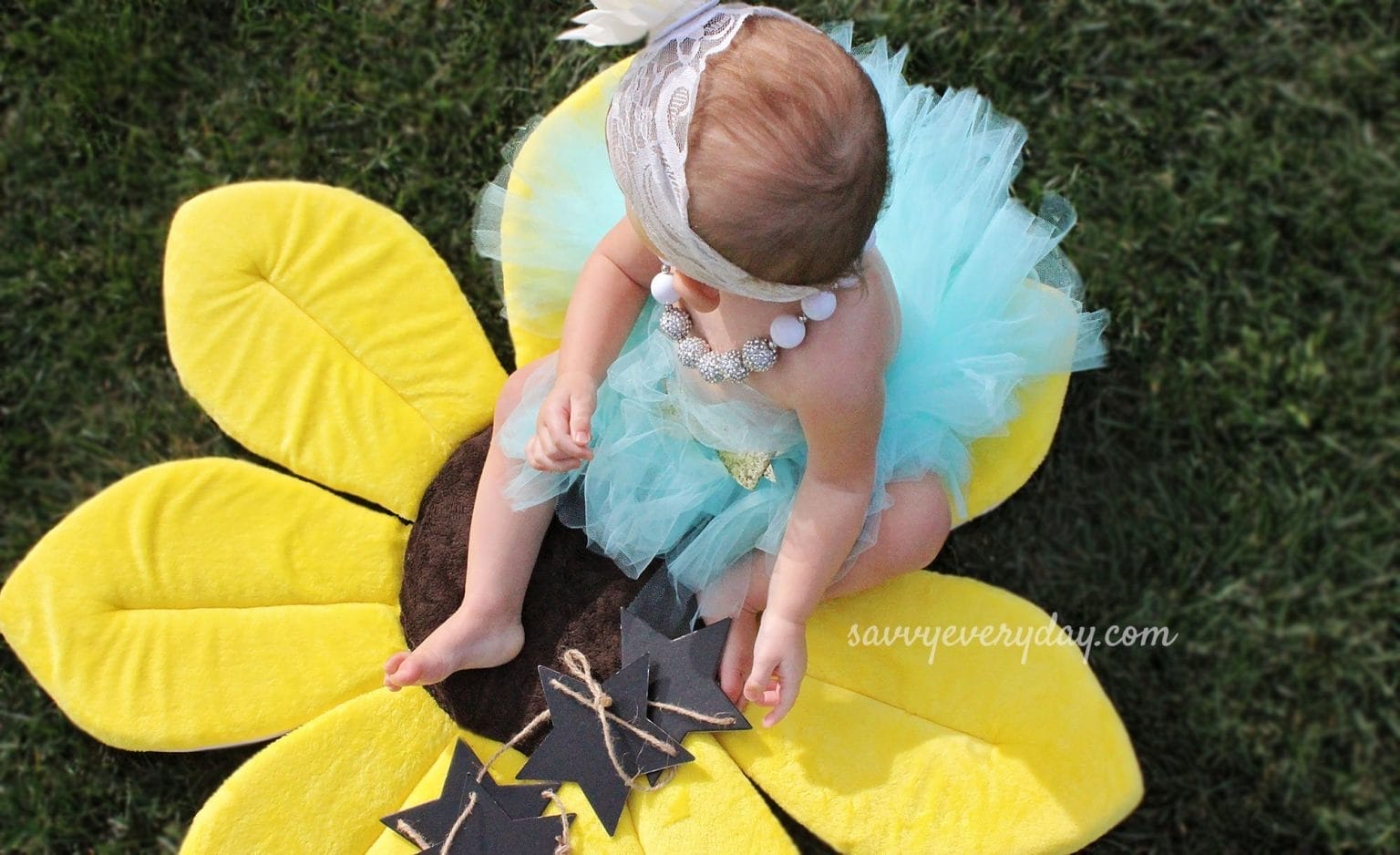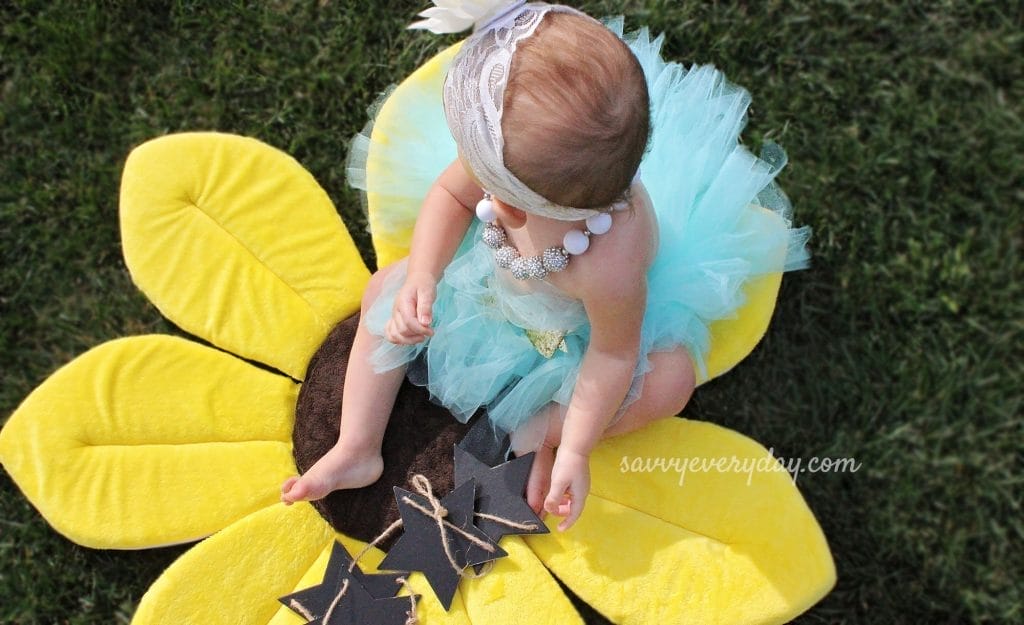 Another important item to consider is the type of soap and wash cloth you use. I recommend a very simple and gentle all-natural (organic if you can) soap/shampoo product for babies, kids and yourself! There are so many different types out there, even at places like Target have them so there's no need no need to step into a natural food store. Be sure that the wash cloth is soft and very light, too.
I just learned about these adorable stuffed animal wash cloths that work as your kiddo's best friend during the day and bath time buddy at night called SoapSox ($15 each, Amazon). These functional antimicrobial wash cloths/stuffed toys are available in 8 different options from a dragon named Scorch to Taylor the turtle. But my favorite thing about this product is why it was created — Founder Ray Phillips worked at a facility for kids who had experienced trauma, and discovered that baths were especially difficult for children, except when they could bring their favorite stuffed toy to make it less scary. This launched the idea of what later became a successful Kick Starter campaign and the making of these modified stuffed toys.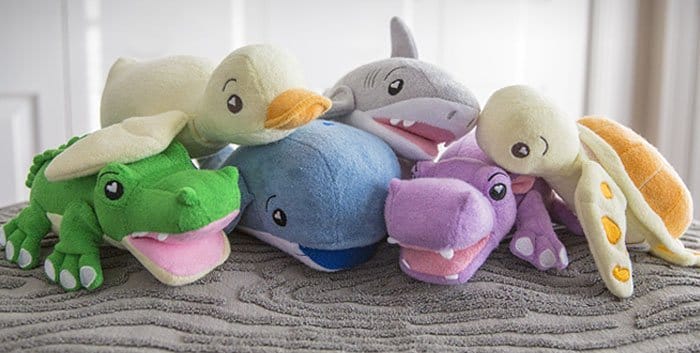 3. Calming Massage
Infant massage is a great way to calm down a cranky baby, work out any gas she may be experiencing and to spend some time bonding. There are some safe massage oils and lotions for babies and children that you can use as part of your child's bedtime routine, or at the start of the day. Parker Time Potions ($16) is a natural children's massage oil created by a mom who found that massage helped her bond with her son, Parker. I was sent a set of these potions to try out and they smell amazing (thank you essential oils)! I would use baby lotions for infant massage when Savannah was a baby, and as she grew into a toddler and preschooler I just moved on to simple back rubs to help her get to sleep, but adding the potions to her bedtime shower routine has been great, it's definitely one to try out.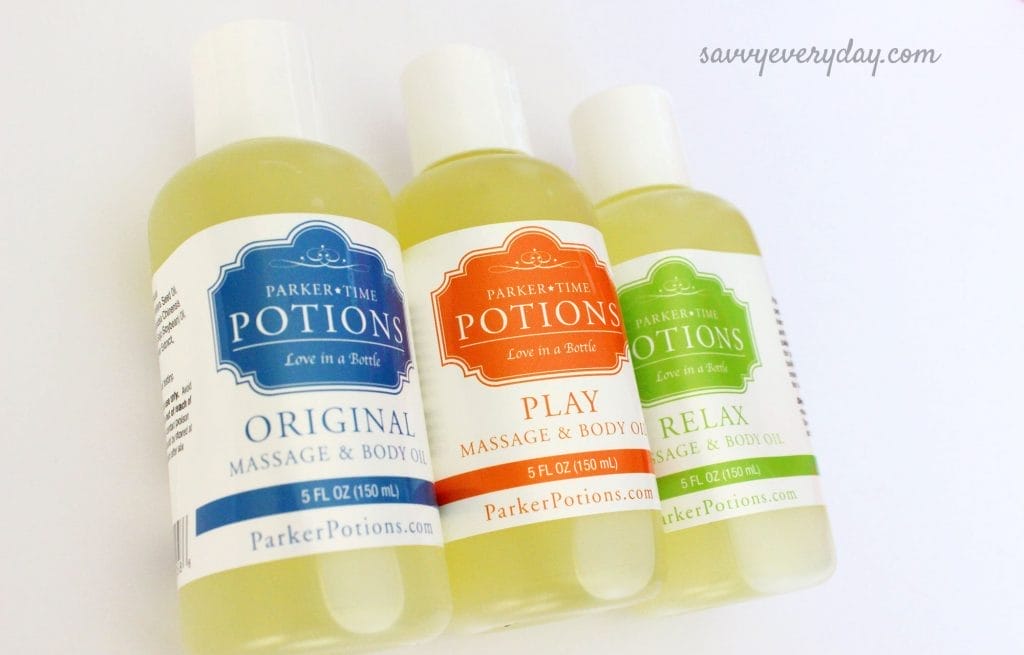 If you would like to take this a step further, make bedtime like a visit to the spa with some reusable warm wipes. Some people may poo-poo wipe warmers, but I just adore them — especially this Prince Lion Heart Warmies Wipes Warmer ($35 with four wipes) I'm testing out right now. My daughter isn't in diapers anymore, but a warm (extremely soft rayon from bamboo) reusable cloth is a great way to wipe off excess massage oil, or even some sticky stuff from the day if we skip a shower/bath. My old wipes warmer used to burn and brown my disposable wipes, and I'm not too sure it was anti-microbial, but this warmer is anti-microbial, keeps the wipes moist and won't brown or burn them.
4. Soft, Safe Swaddling
Most infants love to be swaddled, it's just necessary to get them calm and happy for bedtime, but not all swaddles are created equal. There are a variety of swaddles on the market which work for different babies, but I recommend that you start with a muslin blanket and Ollie Swaddle. The blanket is very light and can work as a spit cloth, nursing cover, tummy time blanket, or car seat cover in a pinch. The Ollie Swaddle ($48, Amazon) is also lightweight and allows your infant to move comfortably, but keeps pressure in the key areas that helps your little one remain comforted for sleep. The best part? It comes with a cute little laundry bag for safe washing, and truly fixed what was wrong with some other swaddles when it was created. I tried a few types when my daughter was a newborn and after getting a review sample of this swaddle I could see the difference in quality and ease of use.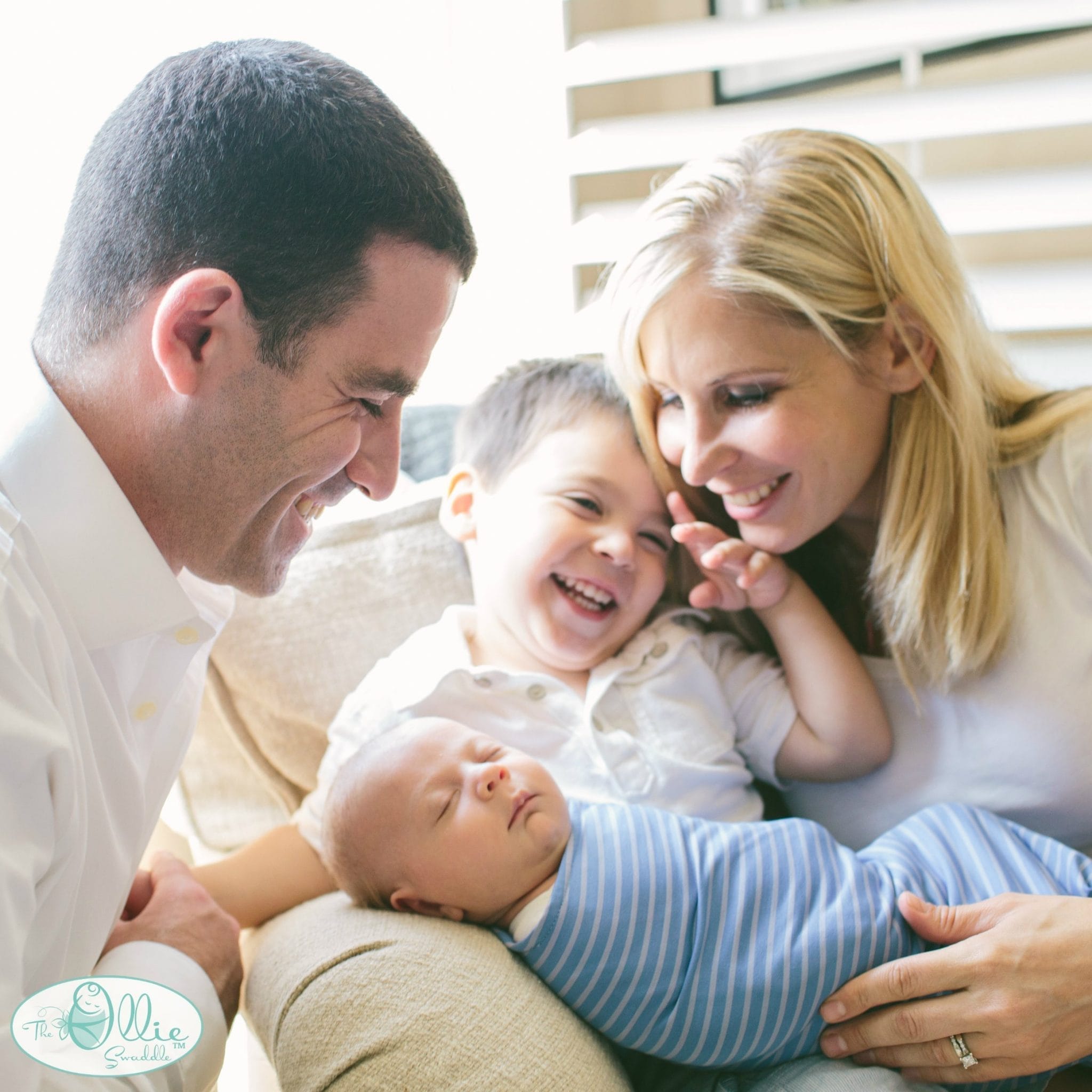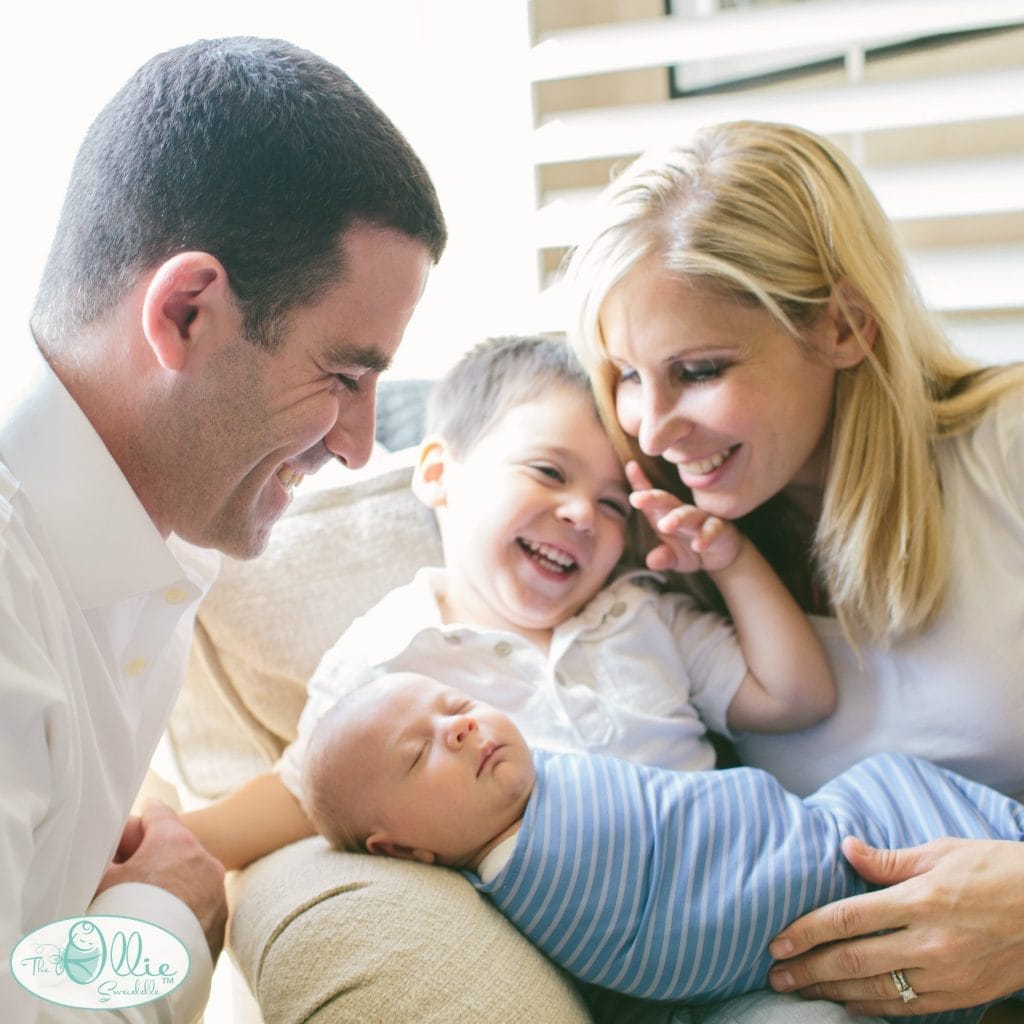 5. Soothing Sounds
At one point or another you'll probably discover that one magical CD that always puts your baby to sleep. No matter how sick you are of hearing the songs, play that CD all night long on repeat. For me, a lullaby CD, a Sleep Sheep and a glowing seahorse that played a few minutes of songs at a time were my saving grace at bedtime so that I could get up and leave the room . . . and then again when she woke up screaming at night from teething pain (I was pretty in shape from the dancing, rocking and song playing at all hours of the night back then). Reading books together is also really important — your voice is the most soothing sound possible to your little one — try a nursery rhyme book or sing some lullabies of your own.
What are your favorite tips for a calming bedtime?
I was sent the specific items mentioned for review, no other compensation was given and all opinions are my own. This post also contains affiliate links (I get paid a small percentage if a reader purchases items through my links) — Thank you for supporting Savvy Every Day.
Title:
5 Steps to a Calming Bedtime For Baby
Mentions:
baby, bedtime, bedtime routine, Family
Keywords:
calming Bedtime