Memorial Day is touted as a weekend-long American holiday with great store discounts and even better barbecues, but it's a lot more than that. It's a day of remembrance. Like all holidays, there's good and bad to this one, which is why it's so important to think about those who have lost their lives for this country — fighting or not. There are so many great activities for families everywhere, and I know not all my readers are in the Bay Area, so I'm not going to publish a local list of activities, but some possible things you can do as a family for this weekend, and on Monday if you happen to have the day off from work.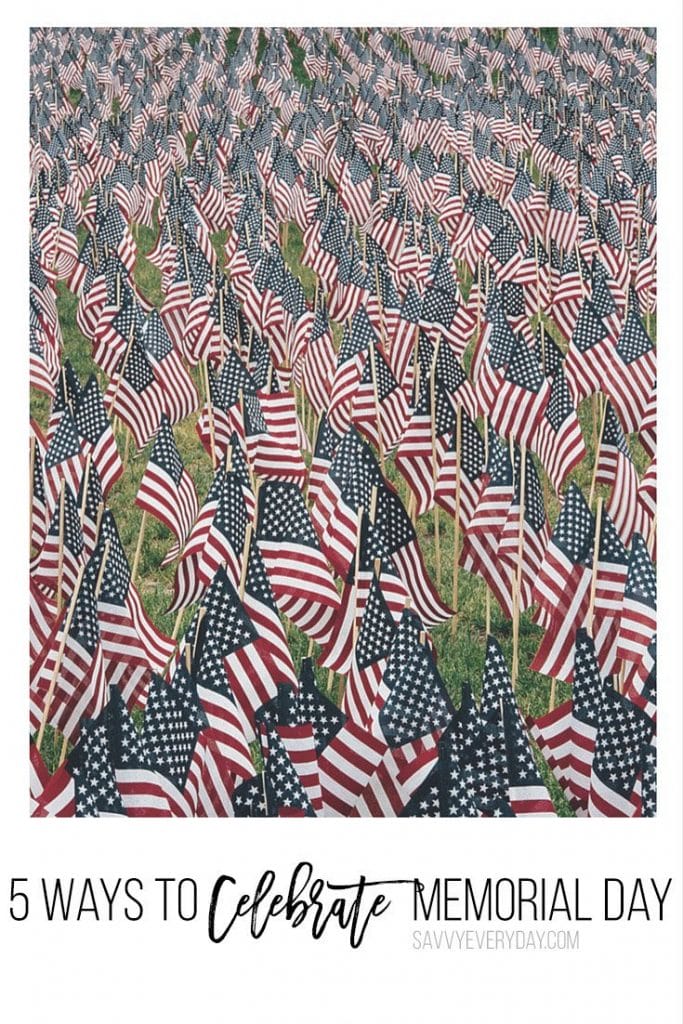 Go to a Memorial Day Ceremony
Annual events and traditions are almost magical when you're a kid — there's something calming in knowing that it will always be there and it's something to look forward to. Make going to an event an annual tradition, a part of a special family day. When Savannah was a baby I went to Sour Flour in SF to check out the free Bagel Monday then ventured to the Presidio for their annual parade and ceremony with family. After that, we visited Yoda in the Presidio and grabbed some Starbucks — It was so fun! Going to an event like this is also a great teaching moment.
Host a Family Gathering
Whether it's barbecue or not, get your family (blood related or not) together for an afternoon of remembrance and fun.
Visit a Museum
If you're a military family, find a Blue Star Museum and visit it as a family if you can. Not only will this allow your family much deserved time together, but it fits the weekend perfectly. Not a military family? Check out a local history, art or wartime museum and start a family discussion.
< h2>Volunteer Your Time
The number of homeless vets is higher than you would think. Reach out to your local Veteran's Association or shelter to see how you can help. Keep a necessities pack in your car to give to someone in need (a ziplock bag with sample body care, snacks and vitamins someone may need). Help local Blue Star Moms pack supplies.
Visit the Park and Craft
Whether it's making a red, white and blue windsock, a memory scrapbook, or drawing a picture for a soldier overseas, family craft time is a great way to celebrate Memorial Day. There are also several memorial parks throughout the United States with messages of peace and remembrance to chat with family members about (while still giving the little ones time to play on the slide).
How are you spending Memorial Day? Share your plans in the comment section below!