Simple Red, White and Blue Baked Berry S'mores
Whenever I think about the 4th of July, fireworks always come to mind. I've been going to see them since I was a kid. I'd walk to a local lake with my family and all the other families (some first or second generation from places like India, Germany, China, Philippines, and Taiwan) then curl up in a blanket while I ate some snacks and waited for the nighttime fireworks to start. Though that city doesn't host fireworks anymore, Bay Area families of all cultures still come together to gaze in wonder at the celebration of the USA's independence. I've taken my kids to be a part of this tradition since they were babies and we usually try to bring a July 4 snack to each gathering. One year, I came up with a fun S'mores spinoff filled with fresh fruit and it was a hit! Keep reading for my July 4th family tradition —Baked Berry S'mores — and an easy recipe the kiddos can help with (if they don't eat all the ingredients first).
This post was originally published on June 30, 2015.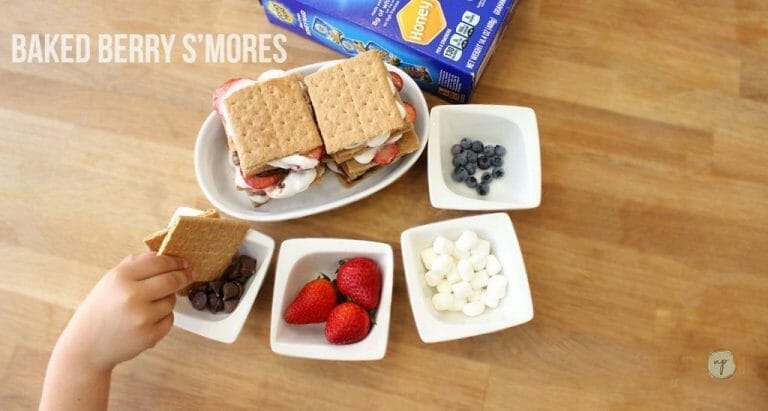 Baked Berry S'mores Recipe
Because my kids absolutely love S'mores (camping or not), I made some tasty oven S'mores with strawberries and blueberries for a red, white, and blue S'mores back in 2015 that is unbelievably delicious. This is now our 4th of July classic — A snack beloved by everyone, just like fireworks (recipe below).
Ingredients: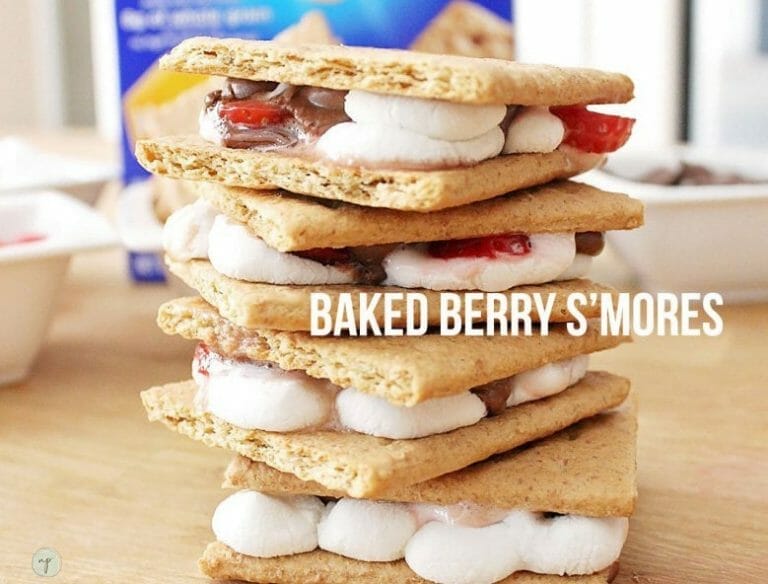 Instructions:
Preheat the oven to 250 degrees Fahrenheit
Snap graham crackers in half and lay the halves out on a cookie sheet
Place marshmallows and chocolate chips on the halves (either a bit of both on each facing side or just marshmallows on one and chocolate on the other)
Place cookie sheet in the oven
Start timer for 8 minutes (These could take 8-10 minutes and should appear soft but not completely melted when you take them out)
Slice strawberries (and blueberries if you would like)
Take out the S'mores and arrange strawberry slices and blueberries on one half of each S'more set. (My daughter doesn't like blueberries so I made them without blueberries then added some blueberries from our blueberry tree to a few of the S'mores she's not eating after the S'mores had set for a bit.)
Let cool for a minute then put one half on top of the other for each S'more set.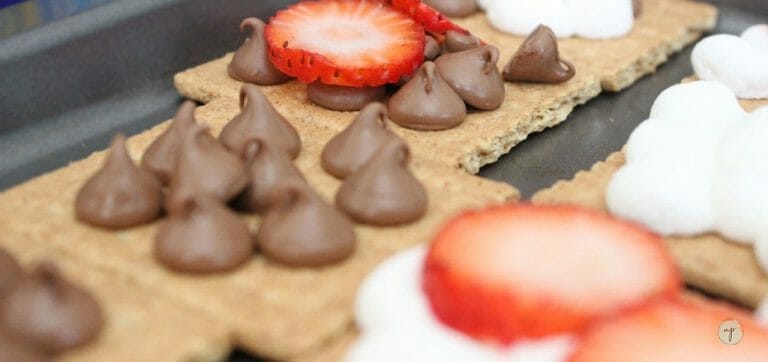 Once assembled, place your S'mores in the fridge to cool for a few hours before eating (the berries can leak some juice, so the fridge helps with that and keeps everything together). Be careful to not stack the S'mores on top of each other when refrigerating. These are the perfect treat to take with you to enjoy fireworks with your family!
What's your favorite 4th of July treat?