5 Ways to Treat Diaper Rash & Prevent Future Outbreaks
Both of my kiddos have sensitive skin, so I'm no stranger to diaper rash and how bad it can get. Here, I'm sharing a few of my favorite tips for treating diaper rash and preventing future instances.
This post was sponsored by Boudreaux's Butt Paste®. All opinions are mine alone.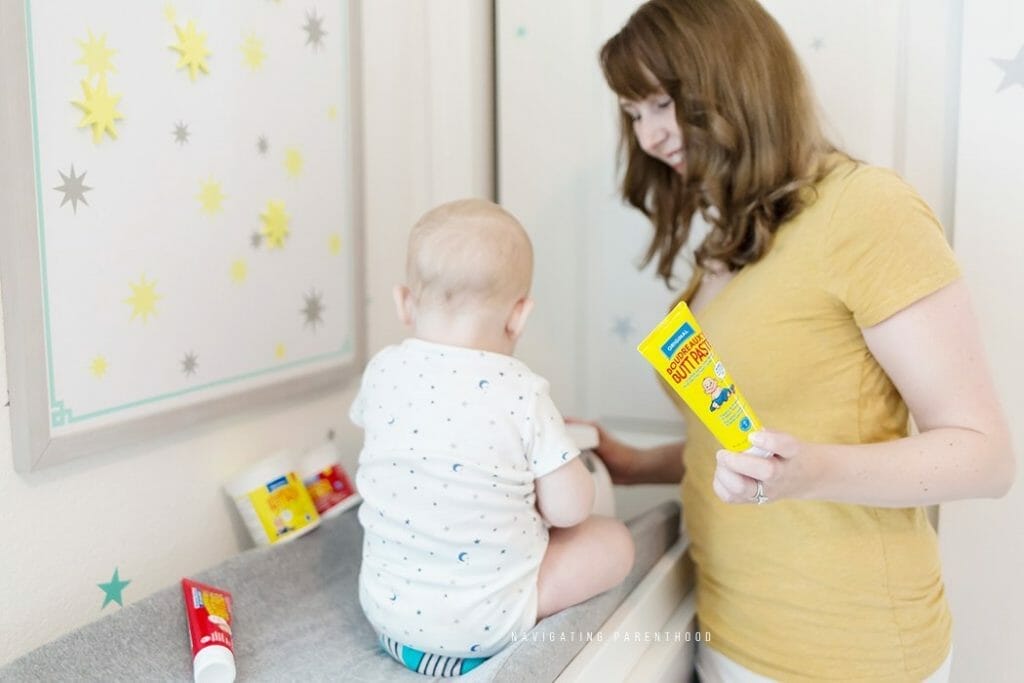 Change Diapers Frequently
Be sure to change your baby's diaper a minimum of every two hours (sooner is better). If he pees a lot or has a poop then you'll need to change his diaper immediately. Letting bowel movements sit too long against a baby's skin causes the skin to break down, just like too much moisture from pee against baby's skin can do.
Air Dry Between Diaper Changes
Let him air dry a minute before placing a new diaper on. You want to be sure that all the crevices are dry from when you used the wipes so that moisture isn't being trapped in with the new diaper. If you're worried about potty accidents have your baby play on a wipeable baby play mat or hang out with you in the backyard if the weather is nice. At about 8 months or so my son stopped laying down for diaper changes so the majority of ours are done while he stands up at his activity cube and plays, which allows him to have some play time while getting clean and while drying, and gives me more time to make sure everything is really clean.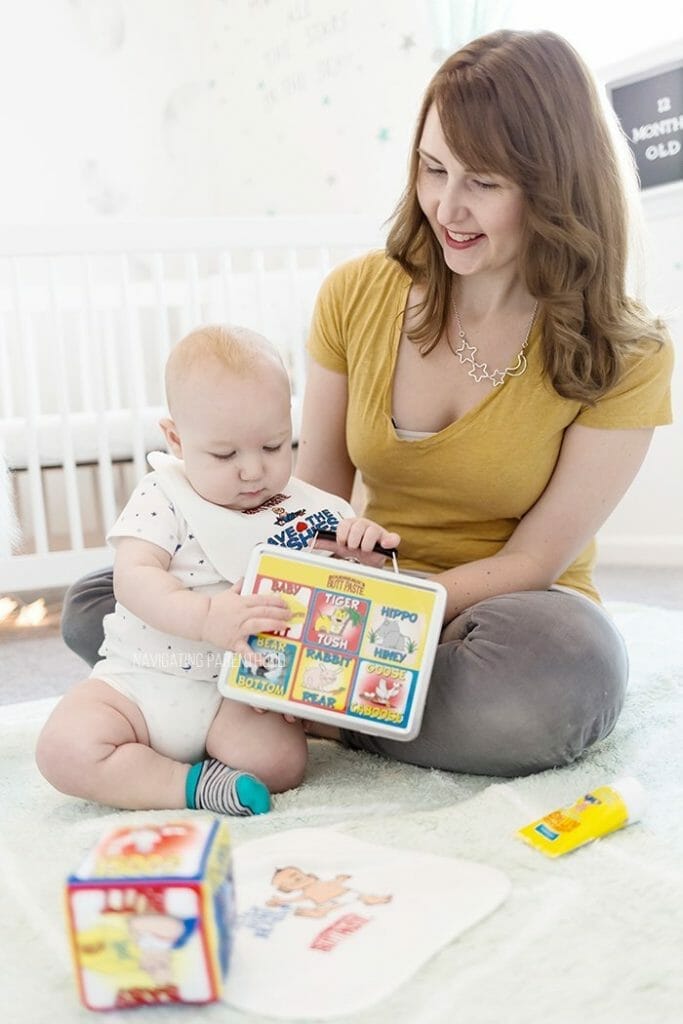 Use Diaper Cream
I remember my sister giving me a box of Boudreaux's Butt Paste® when I had my first baby and telling me how it was the only cream that ever worked for my nephew's diaper rash so I should have it on-hand. Sure enough, the Original and Maximum Strength Boudreaux's Butt Paste® were essential with my first baby. Now I still use them with my son! I also use the Natural Boudreaux's Butt Paste®, but all three options relieve on contact and are free of parabens, preservatives, and phthalates.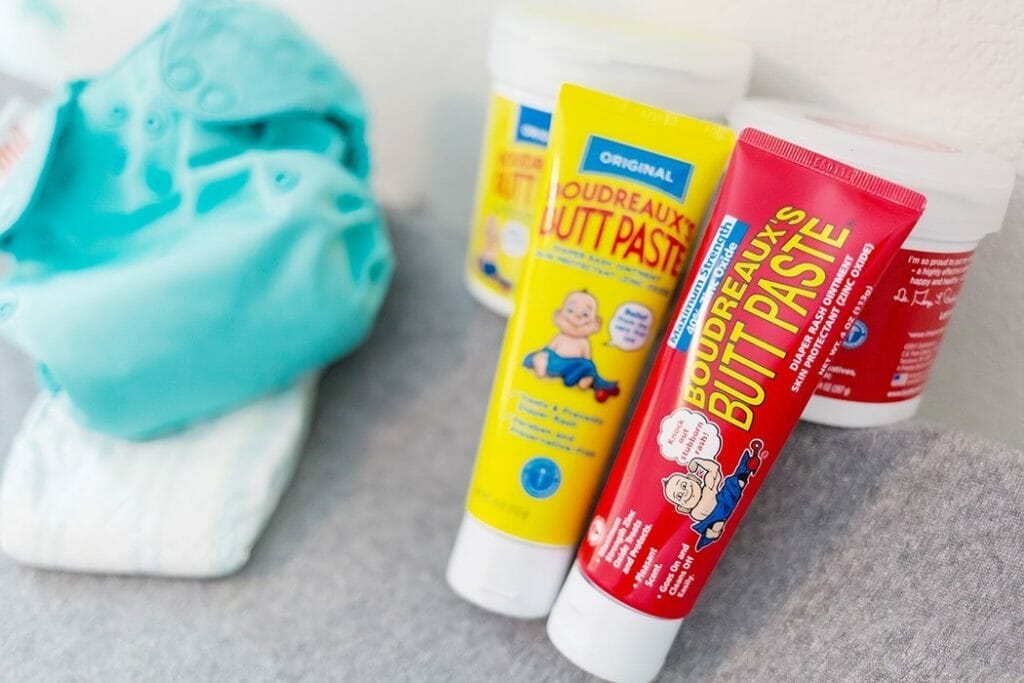 Adding a good layer of diaper cream helps to relieve and protect already chapped or rashed skin, and since Boudreaux's Butt Paste® was created in 1978 by a pharmacist looking for a safe yet effective way to eliminate diaper rashes for his four kids, you know he did his research!
There are two coupon offers for Boudreaux's Butt Paste® on the Your Local Store Coupon page at walmart.com right now, too! Now through the end of March, you can get $1.50 off any one (1) 4oz Tube and $2.50 off any one (1) 14oz Jar.
Join Butt Paste's Rash Kickers program to earn points toward monthly prizes and coupons for sharing posts! March winners will get a Rash Kicker Kit with a onesie, bib, diaper cover, play block, baseball cap, lunch box and products like the ones in my photos. This promotion is subject to terms and conditions, while supplies last, must be 18 or over to participate. For more information, click https://www.buttpaste.com/reward-program.
Keep It Clean
A diaper rash can get worse if you don't properly clean the baby at diaper changes. Be sure to get all of the poop (gently) with water-based wipes each time you change the diaper. Also, offer baths to really clean the area (bathe more often for toddlers and active/walking little ones and no more than once a week for babies unless they've had a blowout).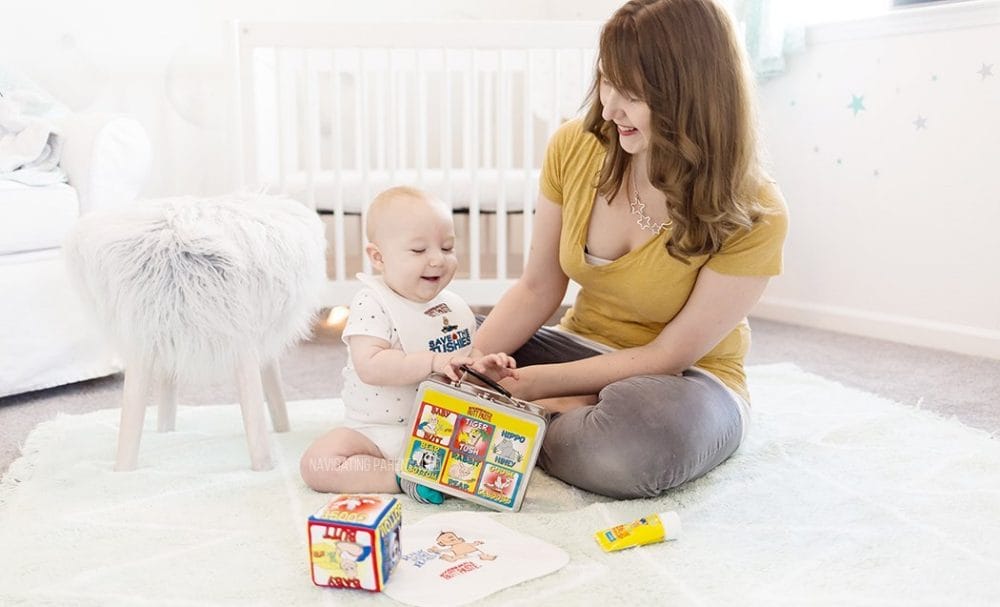 Switch Products
Some of the biggest culprits of diaper rash are the products parents use. Not all diapers are made with the same ingredients so just as one diaper might leak every time your baby wears it and another brand doesn't, some diapers contain ingredients that don't agree with your baby's skin the way another brand might. Try switching diaper brands (Hint: If it feels like a rough paper, it will probably be too coarse for the baby). A lot of companies offer a sensitive or more natural line of diapers with less extra unknown things in them, though you may also want to try cloth diapering.
Like diapers, the wipes you're using could be a problem, too. I've found that choosing wipes that advertise being made up of at least 99% water or meant for sensitive skin are best. Sometimes fabric softener and laundry detergent can cause issues, too, so be sure to check everything you're using.
Ditch the baby oil and baby powder if you use them and go with a diaper cream. Switch to a cream like Boudreaux's Butt Paste® if you already use a cream at diaper changes.