9 Must-Haves When Flying With a Little One
Whether your child is 4, 3 or even 6 months old there are a few must-haves when flying with little ones that will keep the flight a bit more sane. Some of these items are a given, while others may be new to you (especially if you've never flown with a little one before). Know someone in need of these tips? Pass it on!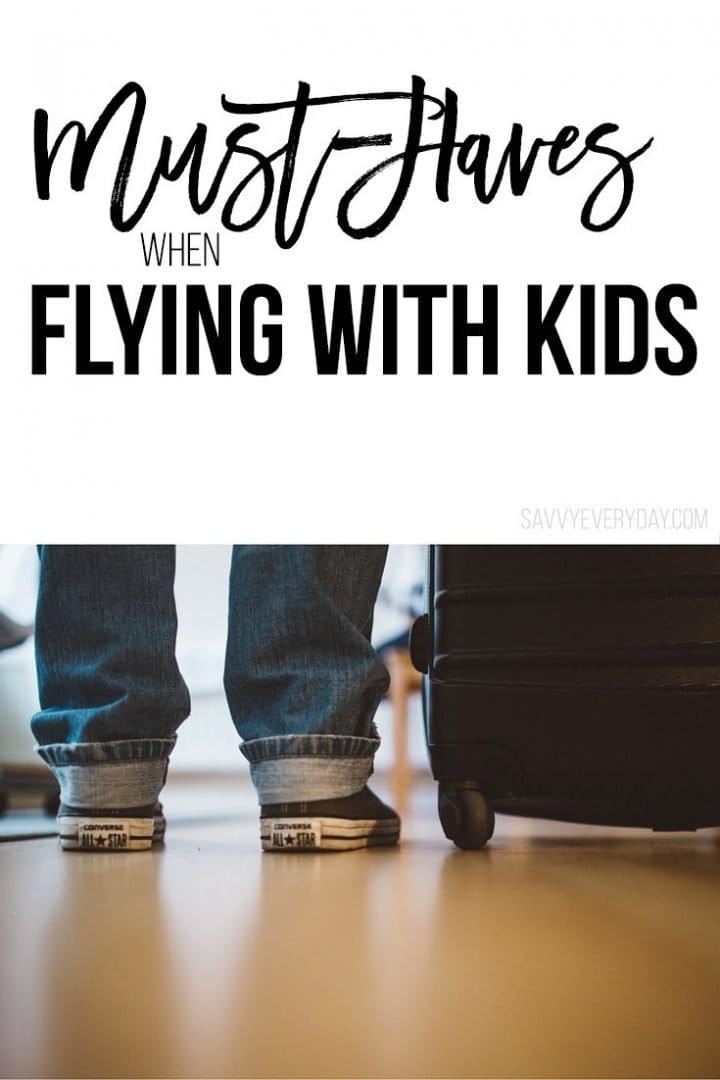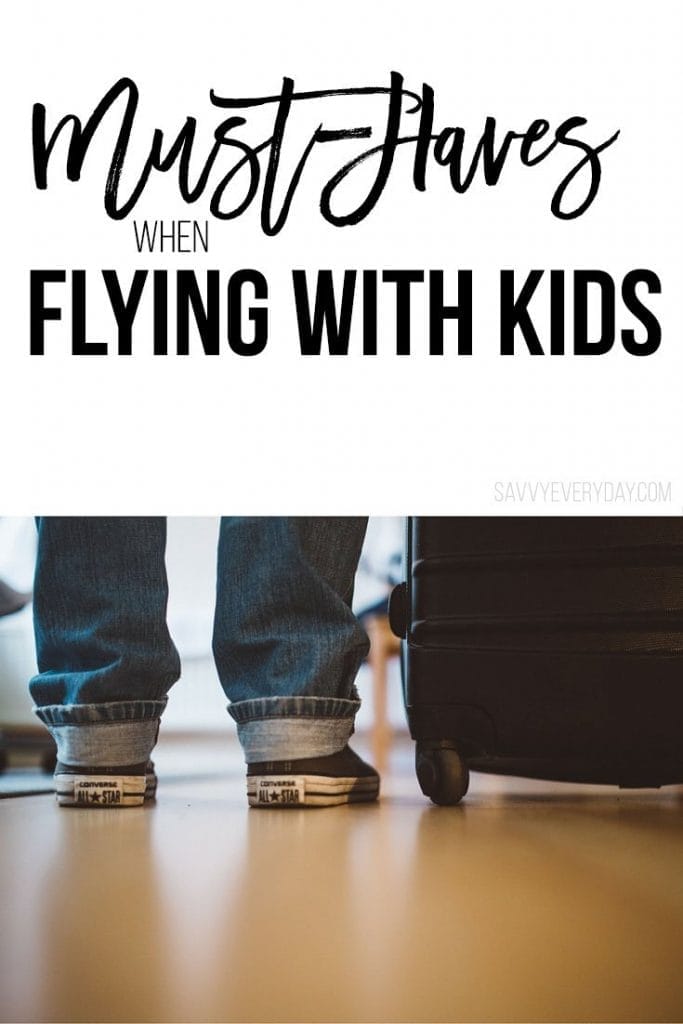 Stroller
Even if your child doesn't usually sit in a stroller you will want to bring one to throw a few bags in, and pile the car seat on top. Besides, it's better to have a stroller that you will likely use on long days out being a tourist than wish you had brought one because you can't carry your sleepy, cranky kiddo one more step. (Insider tip: Be sure to buy a stroller bag to protect your stroller after gate check-in.)
Carrier
Since a carrier serves a different purpose — to hold your child close to you and allow you free hands — this is another key travel item. With your baby or toddler in the carrier you can breeze through airport security, and you have your hands free to push your stroller filled with all your other items, or pull your luggage — making travel a bit easier if you're doing the venture alone. Another plus for parents of littles who walk is that they won't be able to run off through the airport if their snuggled into your chest or back (and yes, kids even escape the stroller to do this).
Drink Container
Bring your child's favorite cup or bottle on your trip to avoid spills and save the environment from one more paper cup in the trash. Airports allow empty reusable water bottles, and bottles containing breastmilk through security. Once through security, fill up your empty bottle with a water bottle from one of the shops, or a water bottle during the flight. (Note: Make sure the water comes out of a bottle as the tap water on planes is not all that clean.)
Snacks
Have a breastfeeding baby? Your snacks are built in! Otherwise, baby food in a pouch, dried fruits, nuts (if no allergies and of a safe age), and crackers make great snacks for take off and landing to help with the elevation changes.
Activities
From baby rattles and board books to thin paper books from the dollar section of Target, activities can be a sanity saver on a long flight. Keep these items thin and as lightweight as possible. If your child watches movies, download a few of their favorites to your phone or tablet ahead of time so that you don't need to pay for inflight wireless.
Spare Clothes
Babies and kids are accident prone, and no one likes sitting in a seat for five hours with a spill on their lap (or poop explosion situation on their clothes), so a change of clothes are a must for parents with littles. If you're flight was super early in the morning and your kiddo leaves in her pajamas the spare outfit will give her something to wear later as well.
Blanket
Flights get a bit chilly at times so it's best to bring your child's favorite blanket for chilly moments, to use as a pillow, for breastfeeding, or to just snuggle with.
Potty Items
If you're packing light then you may plan on purchasing diapers and wipes at your destination to use during your trip, but be sure to bring a good amount aboard the flight (about 1 diapers per 2 hours plus 2 more) if your little isn't potty trained.
Carry On Luggage
It's a given that all of the previously mentioned items will be going in a carry on bag of sorts, but some families also opt to avoid the luggage fee at airports by packing light luggage so they can bring aboard some carry on luggage instead. If you do this you won't need to pack spare clothing in your other carry on, which would go at your feet.
EDIT: Adding Car Seat
A lovely reader brought up that car seats were not included in this list! It's wonderful when readers comment on posts and add insight, which brings us to this edit in this post. Car seats are most definitely a must when traveling. Due to the impact car seats may experience if checked with baggage, or even at the gate, it's recommended that children bring their car seat on the plane and sit in them at a window seat. (This is also more secure than holding a baby in the event of an accident since the baby could be let go of or smashed.) Some parents opt to rent a car seat at their destination instead of lugging one around, which is a personal decision. But, you don't know the condition of a car seat unless it's your own. I bought a $30 car seat travel use that is airplane approved (a must if taking a seat on a plane), light, secure, and I don't worry about replacing it if there's damage to it or it gets mucked up since it was cheap.
Title:
9 Must-Haves When Flying With a Little One
Mentions:
airplanes with kids, baby, family travel, flight, flying, flying with baby, flying with kids, flying with toddler, kauai, kids, little ones, parent tips, parenting tips, preschooler, tips for flying with kids, toddler, travel, traveling with a baby, vacation, what to pack