A Mother's Version of the Capsule Wardrobe
The idea of a capsule wardrobe has been a big sensation for the last few years but it's been a thing for a lot longer than that in the world of motherhood. You see, no matter how many outfits you own it always seems to come down to the same few outfits that you pull out of the clean clothes hamper then have to immediately wash again because of some sort of gross mishap. It's at this point that you start to wonder if you even have any other clothes (and if they still fit)! So I thought it would be fun to share three pieces of clothing that can be mixed and matched to look like different outfits for Spring. Keep scrolling to see them all!
I received clothing for this post. All opinions are mine alone. There may be some affiliate links. Photos by Sincerely Me Photography.
Look One
I've been really into grey lately and I just adore how this grey basic sleeveless maxi dress is so soft and flowy, but also compliments my postpartum figure.
Look Two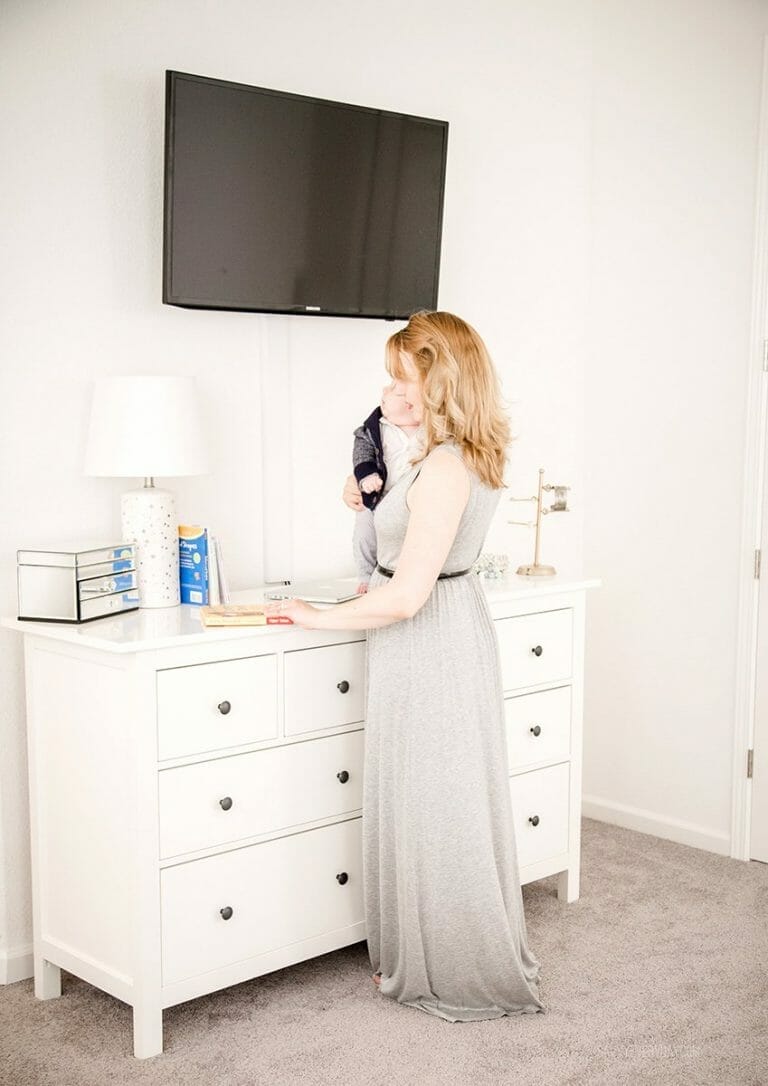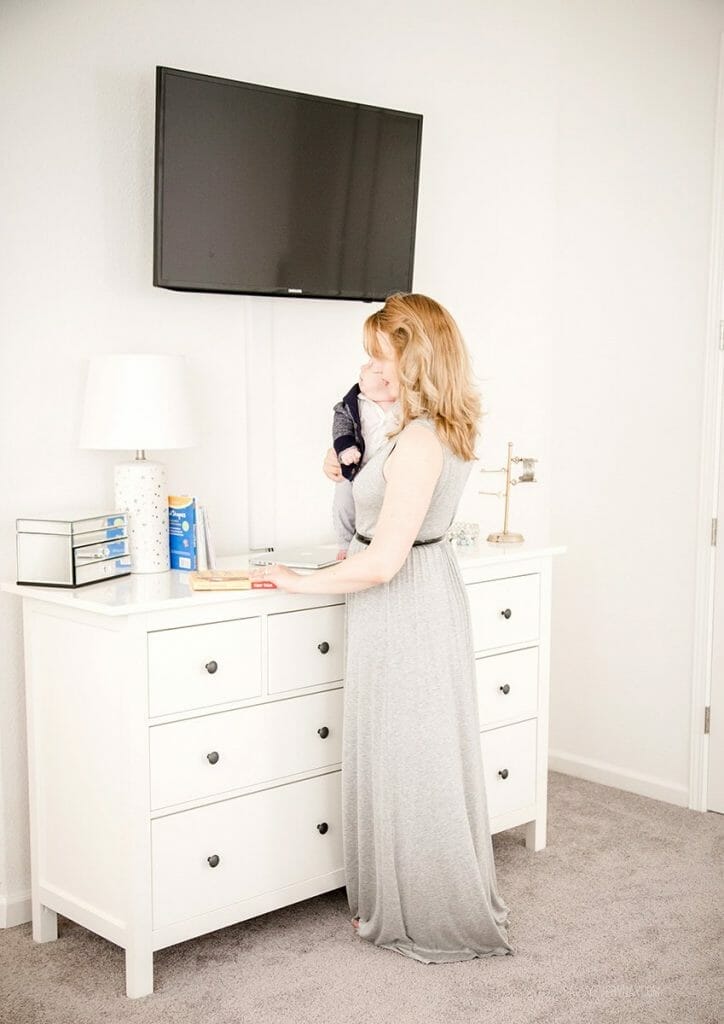 I added a black belt to the grey dress to change the look of it a bit. Adding any belt you'd like makes it a whole new dress!
Look Three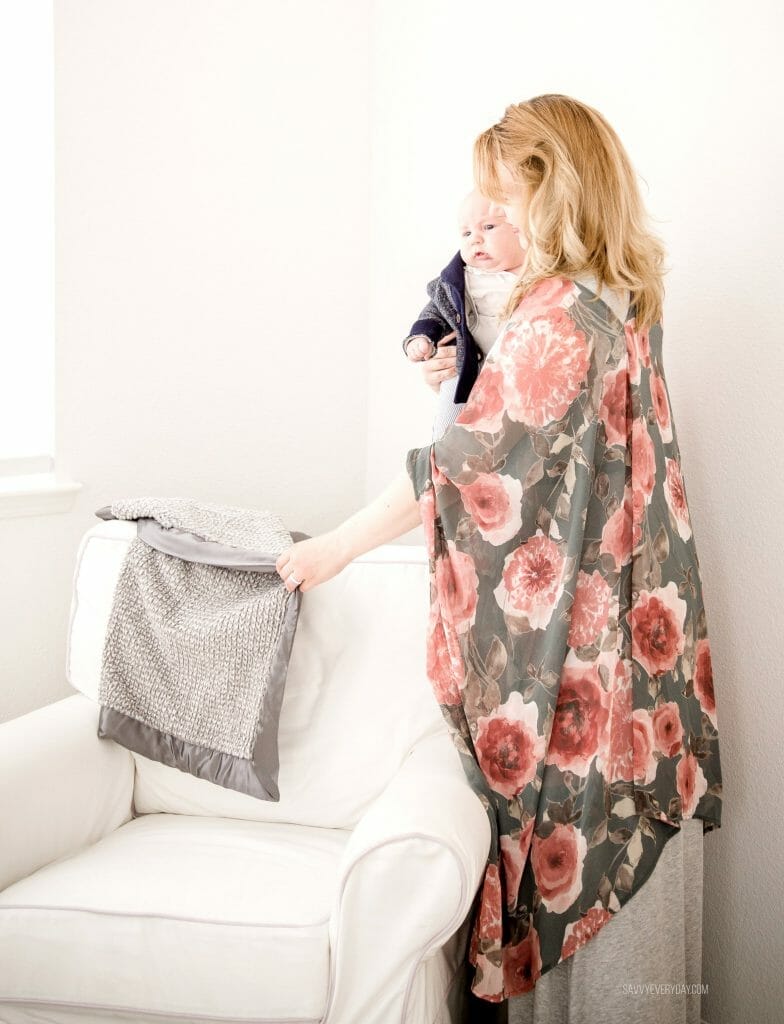 For look three I simply added a super cute floral gray kimono to the dress and belt.
Look Four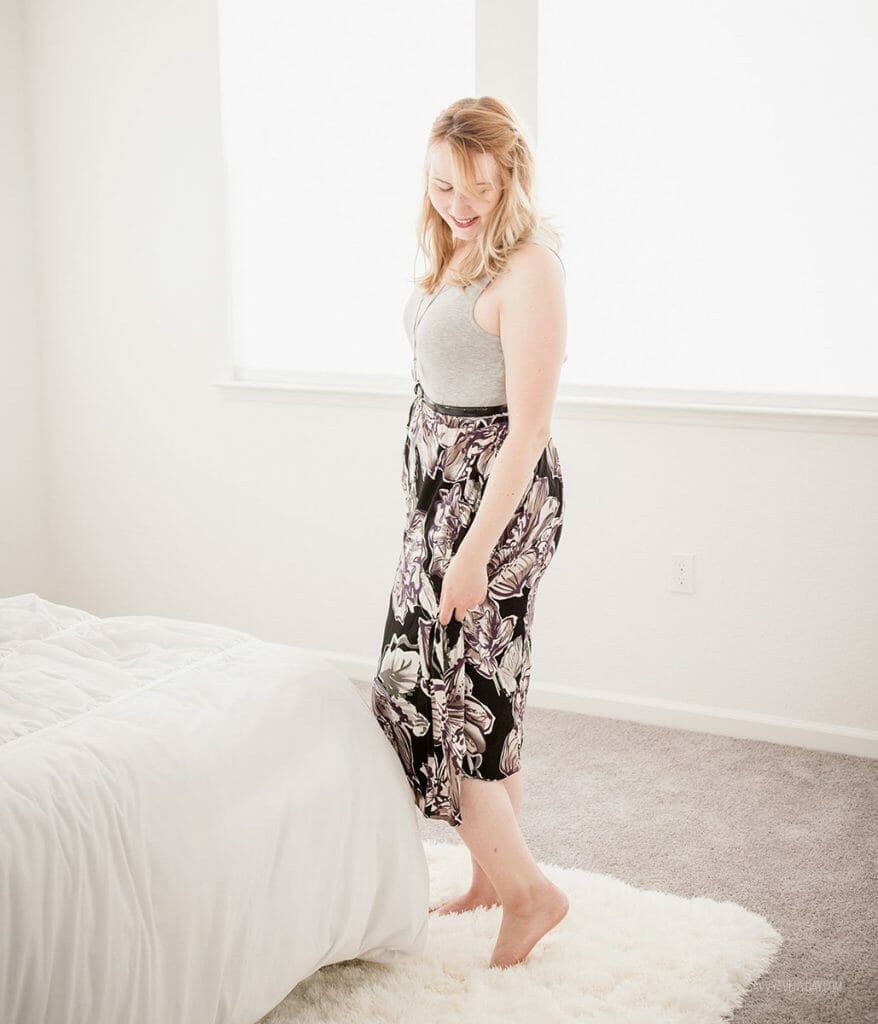 In the last mix and match outfit, I wore this super cute skirt over my gray dress with the belt. The dress is a bit longer than the skirt so I just had to tuck it in some (the belt helped).
Grey Maxi Dress / Floral Kimono / Floral Skirt/ Black Belt
What are some ways you make the same outfits look like something new?
Title:
A Mother's Version of the Capsule Wardrobe
Mentions:
capsule wardrobe, floral kimono, floral skirt, grey dress, Mama style, mix and match outfits, Pink Blush Maternity, PinkBlush, Shop Pink Blush, spring, Spring style, spring styles, women's clothes
Keywords:
capsule wardrobe