3 Ways to Make Your Home Smarter
It's one of those things that you don't know you need so badly until you have it — a smart home. A fridge that texts you a grocery list or house that talks to you might be a bit extreme for the everyday family, but there are ways to have a smart, helpful home that isn't only practical but more affordable. Keep reading for 3 ways to make your home smarter!
I was sent an indoor/outdoor Nest Cam and Nest thermostats for review. This post may contain affiliate links. All opinions are mine alone. Photos by Sincerely Me Photography.
Switch Out the Thermostat
This is an easy one! All the wiring is already there — All you need to do is drill in a new faceplate and attach a smart digital thermostat like the Nest! Having the Nest Thermostat was a huge help in the early weeks home after delivering River since I went between chills and night sweats. Without getting up (because I really couldn't if I didn't want to wake the baby), I could simply change the temperature in the room (yesss). I love that the Nest thermostat knows to turn down any heating or air conditioning while you're away and has suggestions for saving energy (and your wallet) by staying within certain temperatures while you're home.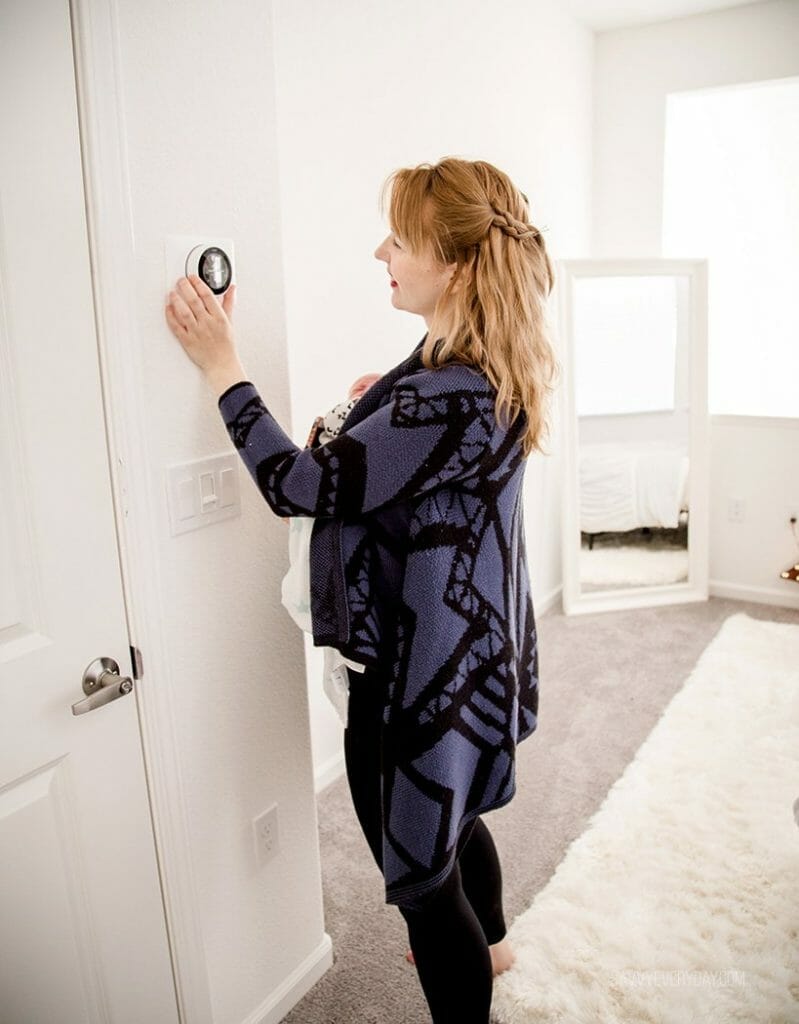 Update Your Gear
Update the gear in your home and you'll be running a more energy-efficient home that's smarter, too. Our Smart TV allows for so many digital app connections that I don't even know what most of them do (I just use it for Hulu, Netflix, and Amazon Video) and it uses a whole lot less energy than our older one. The washer/dryer combo in my home is smarter and more energy-efficient too — there's even has an app I can connect to my washer! The ceiling fan in our master bedroom? It has a remote! A smart home is definitely about making life more convenient in ways that work for you (and hopefully the environment too). Look for ways you can update your gear and run things smarter.
Install Security
Cameras are one of the most important parts of a smart home, I think. Before we got the Nest Cams for outside and inside our home we didn't realize just how much we were missing out. Besides allowing us to see what's going on in a certain area of our home in real time (or earlier if we want to look through recordings), our Nest Cams allow us to talk through the camera. No getting up needed. Yessss. This is a huge bonus when I'm holding the baby and need to quietly tell Savannah or the husband something, or even tell a solicitor at the door "no thank you." I took advantage of the Nest Cam press to speak feature in the Nest app while recovering after River's birth by talking to my husband through the kitchen camera to ask for snacks.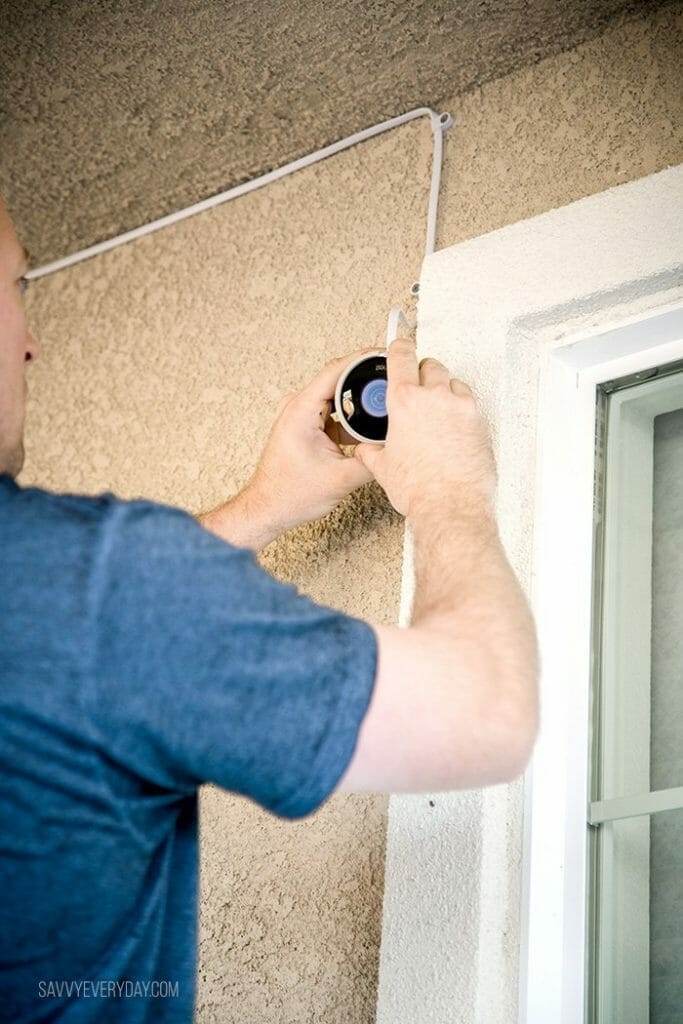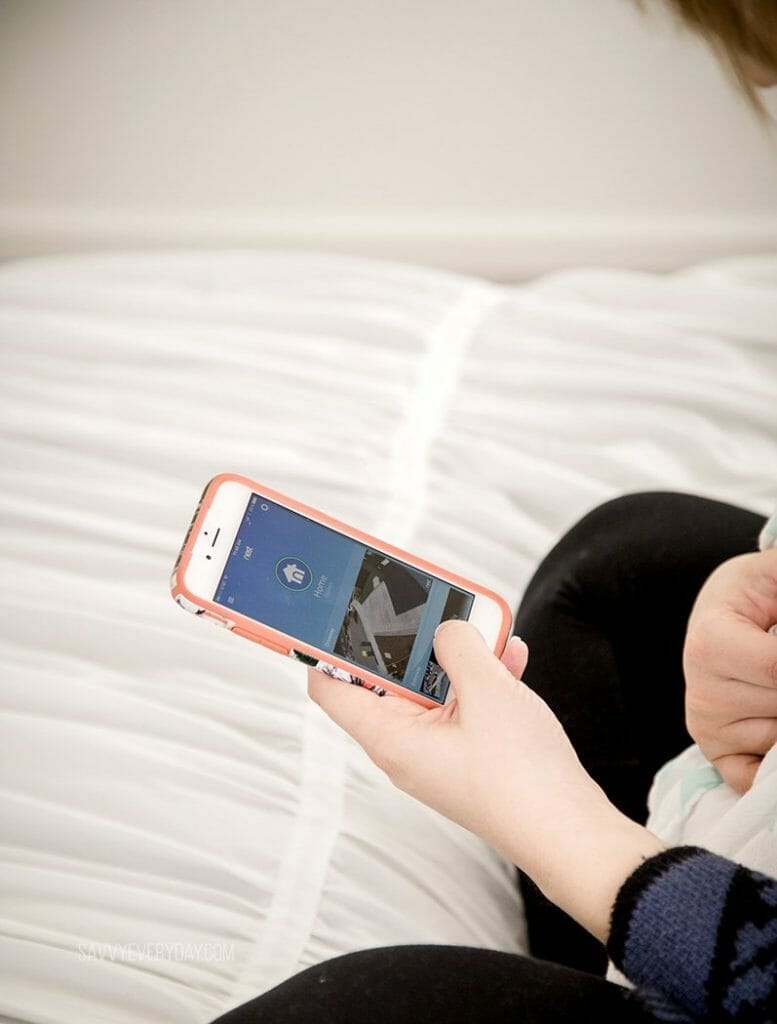 With the help of our cameras, I've spotted my daughter sneaking ice cream from the freezer and the dog sleeping on the couch (literally as soon as soon as we all left the room, too). It's actually pretty funny watching the replays and my husband has become obsessed with our cameras. He even bought some covers on Amazon to make the outdoor cameras blend with the house and the indoor cameras blend, too. We have a cool hidden camera clock, a compact cord cover, and minion cover for some of our indoor cameras (we bought a few sets of 3 indoor cameras) so that they blend into the areas of the home they live in.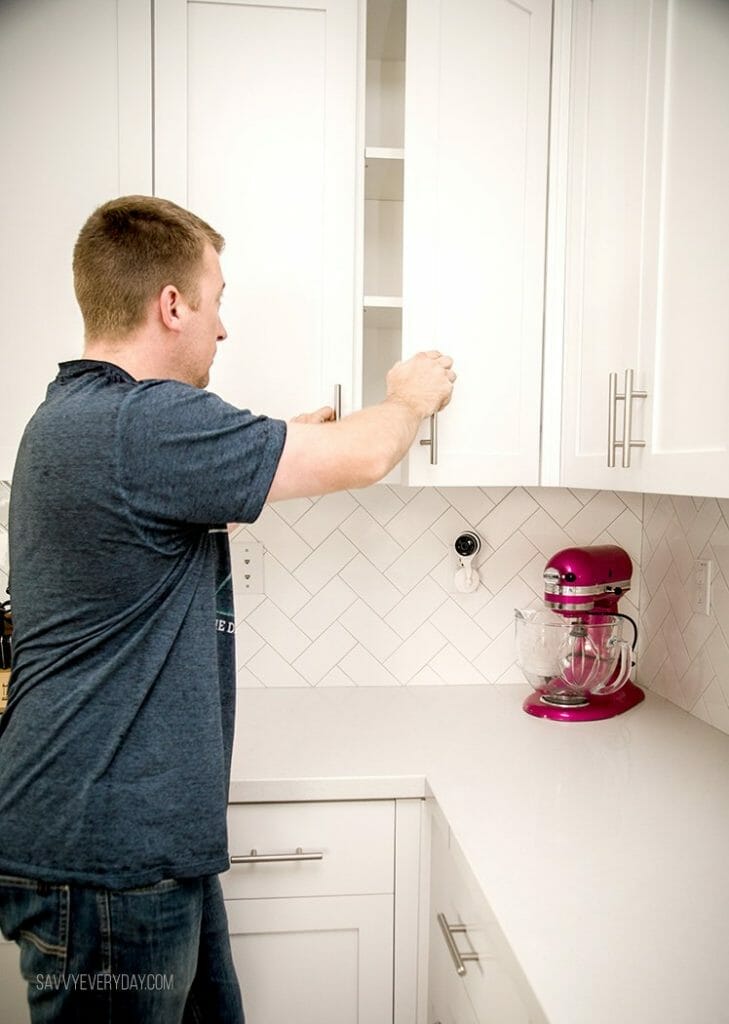 Is your home smart? What's your favorite way to make it smarter?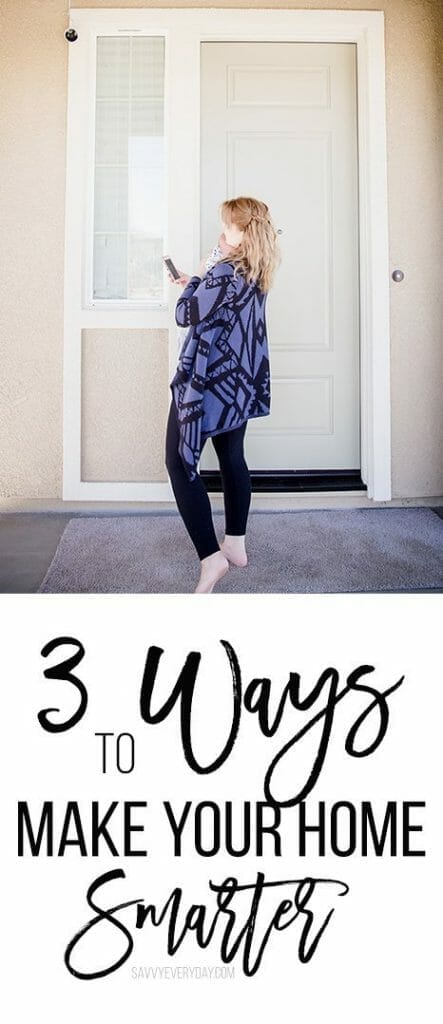 Title:
3 Ways to Make Your Home Smarter
Mentions:
eco-friendly, family home, money saving, Nest, Nest Cam, Nest Thermostat, product review, sponsored post