3 Reasons You Need to Hike More as a Family
Do you go on hikes as a family? I know it's hard to break away from the electronics and it sometimes feels like there's too much work to do inside to get out of the house, but it's important to set aside time for an outdoor activity like hiking as a family. I'm making an effort to hike more with my family this Summer, and am sharing some key reasons you should too (along with a Northside shoe giveaway)!
This post was created in Partnership with National Park Trust and Northside. All opinions are mine alone. Photos by Sincerely Me Photography.
Quality Time
Quality time with the kids isn't always easy — everyone has busy schedules and different interests! But when you're hiking as a family, you're spending tech-free time together, which allows everyone to be aware of their surroundings, to actually talk to each other, and to be present in the same experience. Whether you go on a short trail hike or a long and windy rugged hike, everyone is sure to remember the cool tree or animal you saw.
Family Wellness
Getting outside together is important for a family's well-being. Kids need a certain amount of fresh air and greenery for playtime, and it helps maintain a peaceful heart for parents. Hiking, in particular, is a fun way to get outside and get in a great workout while having fun adventures as a family! When you're hiking, everyone is working together to decide which way to go and how to be safe. Our family just got some new Northside hiking shoes so we've been exploring some of the undeveloped terrains around our home and plan to check out great local and nearby national parks for the best family hikes.
Too many kids spend most of their time inside (I know my daughter does when I have weekend deadlines or just can't seem to get out of the house with the baby) so the National Park Trust created Kids to Park Day— an annual event when National Parks are free to the public to encourage families to get outside more. I'm hoping to visit Yosemite for a little hike with the kids to celebrate. This year's event is on May 20 and if you register saying that you pledge to get outdoors for the big day on the Kids to Park Day website you'll be entered to win a whole lot of cool outdoor gear! Around 30,000 people have already pledged to participate on May 20th and local communities are creating fun events to celebrate.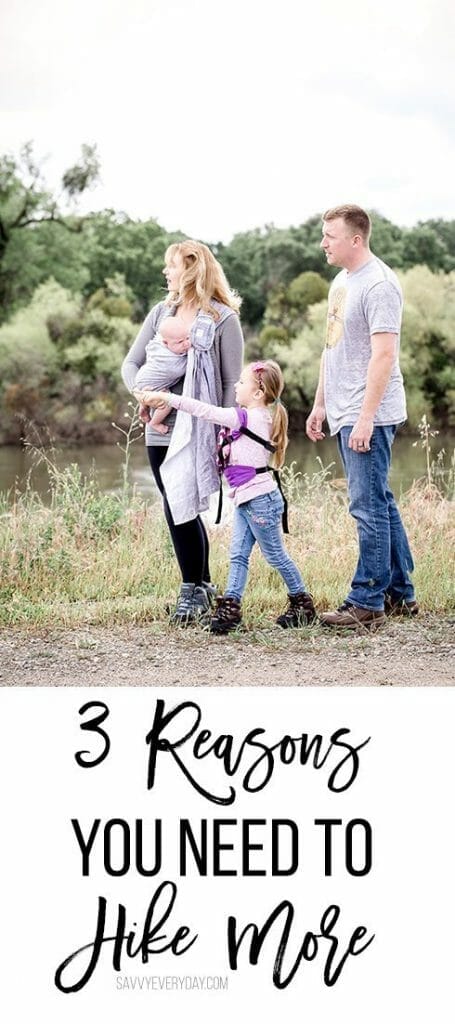 Active Learning
Instead of reading about different types of plants and animals, the kids can learn about them by seeing them in person! Bring along info about what to expect and keep an eye out for on the trail (many parks have this info at the visitor's center) and a hiking log or adventure journal to keep track of all the new things the kiddos have learned about and seen.
Jump start you family's hiking adventures with a free pair of Northside of hiking shoes! Simply follow the below giveaway widget's instructions to comment on this post and follow me on Pinterest to enter (mandatory) then see the other ways you can get extra entries!
Title:
3 Reasons You Need to Hike More as a Family
Mentions:
family activities, family hike, hiking, hiking trail, National Kids to Park Day, National Park Trust, Northside Shoes, outdoor activities, outdoors, outside, sponsored post