This Christmas' Cutest Kids PJs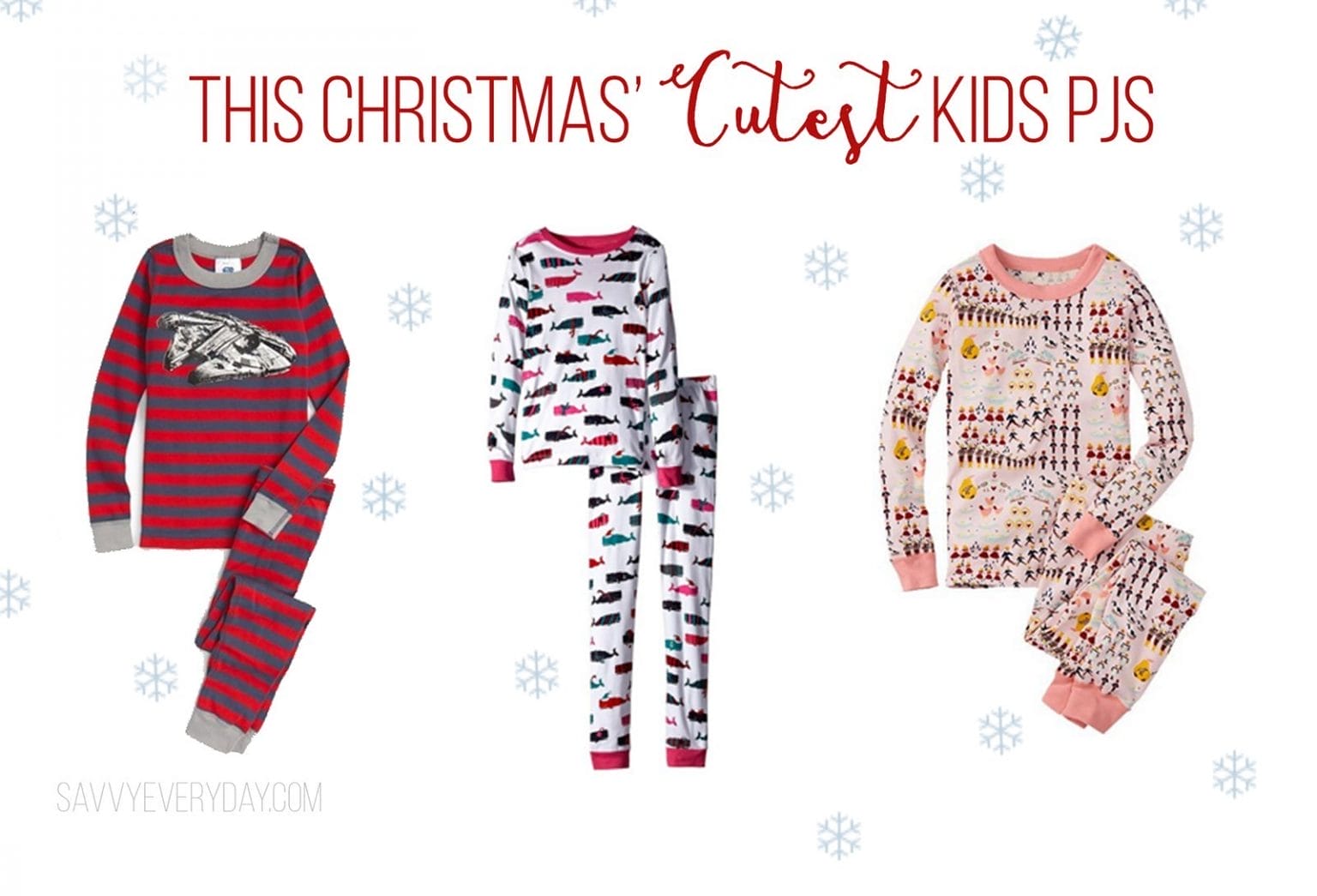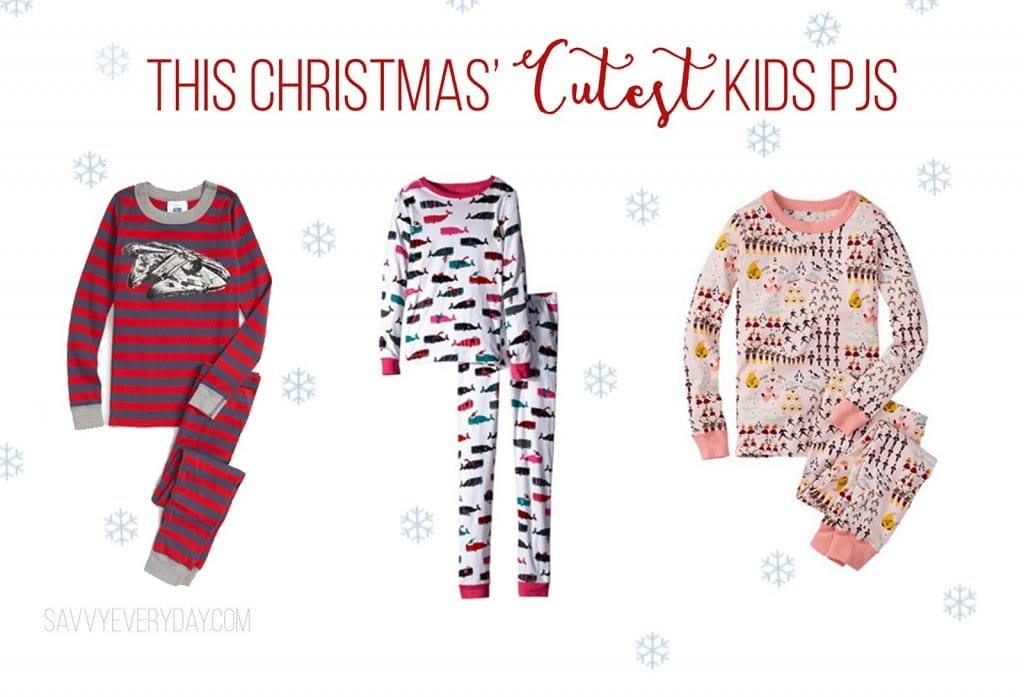 Whether your family enjoys waking up and spending entire days in jammies during holiday vacation or follows a Christmas Eve kids PJ gift giving tradition like my family, pajamas are sort of a MUST during the holidays. So why not get in the "holiday spirit" with festive PJs? From whales wearing Winter scarves and Santa hats to Christmas lights and even Star Wars pajamas, this post has all the cutest jam jams for kids in one spot. They're adorable! Enjoy the scroll through and click on your favorite PJs in the pics below for more info.
Which set is your favorite? Check out more via the images above or the links below. If you get one of these for the kids let me know which one in the comments section! My personal faves are the "I love you to the moon and back" PJ set since my mom says that to my daughter and nephew every time they see her, and the Hatley Kids Scarf Whales PJ Set. I mean . . . whales wearing scarves! It's just too cute.
Hatley Kids Sledding Dogs PJ Set (Toddler/Little Kids/Big Kids) • Hatley • $38
Long John Pajamas In Organic Cotton • $30.80
Hatley Kids Scarf Whales PJ Set (Toddler/Little Kids/Big Kids) • Hatley • $38
Candy Cane PJ & Ornament Set • $19.95
Hatley Kids Cool Penguins PJ Set (Toddler/Little Kids/Big Kids) • Hatley • $38
Kids Cloud Bee PJ & Ornament Set • $19.95
Carter's 2 Piece PJ Set (Toddler/Kid) -2T • Carter's • $18–22.80
PJ Salvage 'Love You to the Moon' Two-Piece Pajamas (Big Girls) • PJ Salvage • $46
Hanna Andersson 'Star Wars TM ' Organic Cotton Two-Piece Pajamas (Toddler Boys, Little Boys & Big Boys) • Hanna Andersson • $46
New Jammies Baby Boys' Organic Lights Pajamas • New Jammies • $24.85–29.52
Little Me 12-24 Months Plaid Coat Pajama Top & Pant Set • Little Me • $26
Long Sleeve Elf Top & Pants PJ Set • $10.15
Fair Isle Bee PJ & Stocking Set • $29.95
Girls' glow-in-the-dark pajama set in tree lights • J.Crew • $47.50
Hatley Kids Scarf Whales PJ Set (Toddler/Little Kids/Big Kids) • Hatley • $38