Download to Give: Todd Parr's Latest Free E-Books For Parents Benefit Children
Todd Parr — a Bay Area based children's book author and illustrator best known for writing The I Love You Book — has partnered with The First Years to release a set of free e-books just for parents that benefit two very special nonprofit organizations dedicated to helping children ages 0-12. We're Pregnant, a witty look at the experience of pregnancy, is currently available for download, here. With each free download of We're Pregnant, The First Years is donating $1 to Project Night Night — A San Francisco-based nonprofit that provides over 25,000 nighttime care packages to homeless children throughout the U.S. every year. The second book in this exclusive series — We're Parents — releases June 8, and will benefit Cradles to Crayons, a nonprofit providing basic essentials to little ones in Boston and Philadelphia.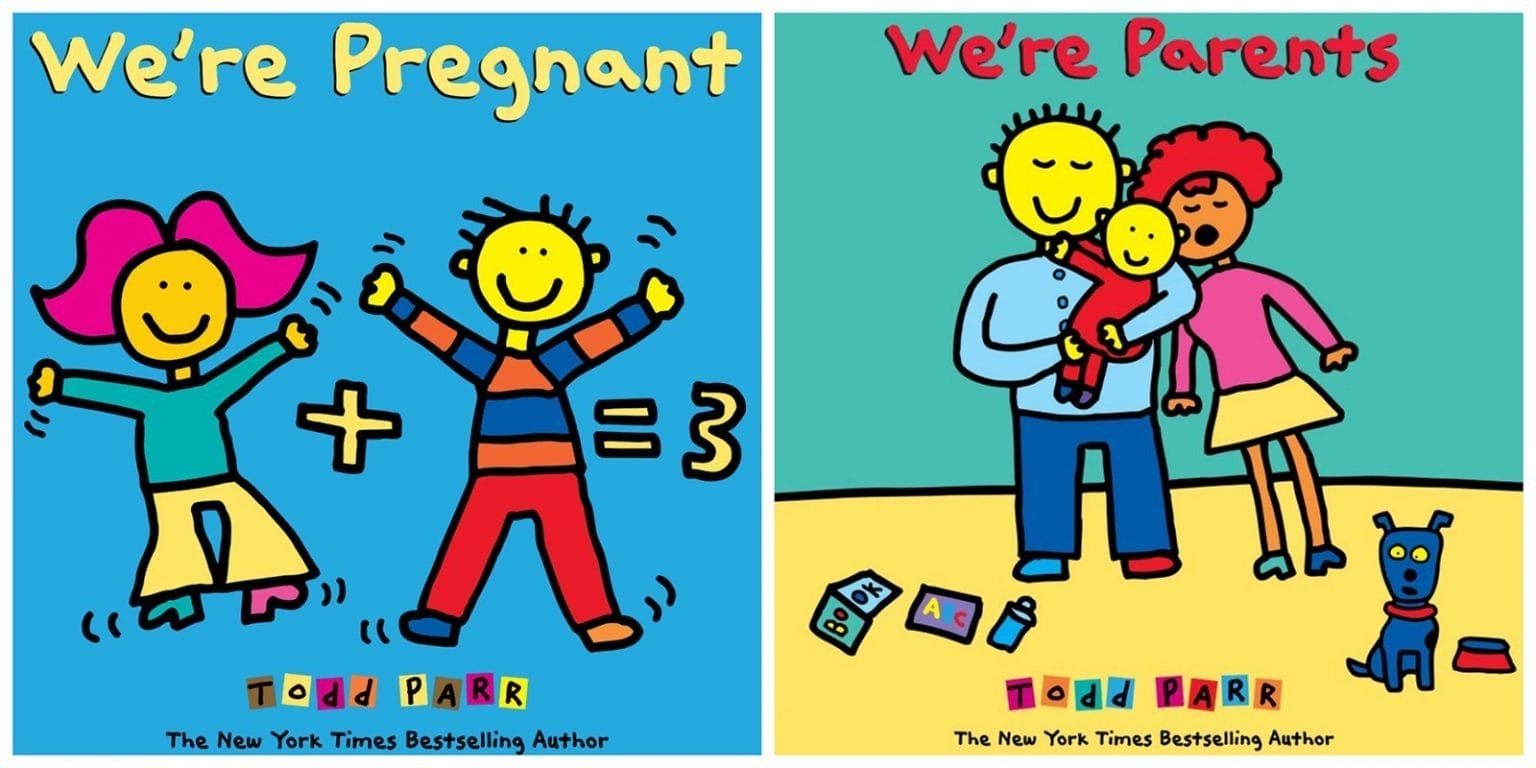 Whether you're a new, expecting or veteran parent, the lighthearted fun of Parr's latest parenting books are sure to make you laugh at least once as you read about what to expect when expecting, and once the kiddo is born (check out the preview page about awkward moments in the We're Parents e-book!). The bright colors, quirky drawings and true words about parenting provides a funny but supportive look into what's to come for new parents. This new digital format allows you to easily share these moments with the new parents in your life, too! But sharing these links for family and friends to download then share themselves is really best, because more downloads means more money donated to these two great nonprofit organizations.
Download We're Pregnant, here.
Download We're Parents, here (preview up, download available June 8)
If you'd like to make a personal donation to these nonprofits, texting DREAM to 27722 will donate $5 to Project Night Night (or you can get involved through their site), and Cradles to Crayons says to visit their website for more ways to get involved or donate to them.
This is not a sponsored post. Savvy Every Day is glad to support this project in an effort to raise awareness and support to Project Night Night and Cradles to Crayons. Thank you for being a Savvy Every Day reader.