This Free New App Helps As You Manage Depression
How many apps do you have on your phone right now? I have over 100 apps on my iPhone, all asking me to do something ASAP with notifications going off constantly. But being so available on demand can be draining when everyone at home wants mommy to do something ASAP too, so I've been looking into wellness apps that help remind me to take a break, unplug, de-stress and be mindful of my own feelings. After all, it's important to be aware of how you're feeling with everything going on, and how it can be managed. Keep reading for the 411 on my new favorite app for just that.
This post was developed in partnership with Pfizer as part of an Influencer Activation for Influence Central. This is not medical advice, please always check with your doctor.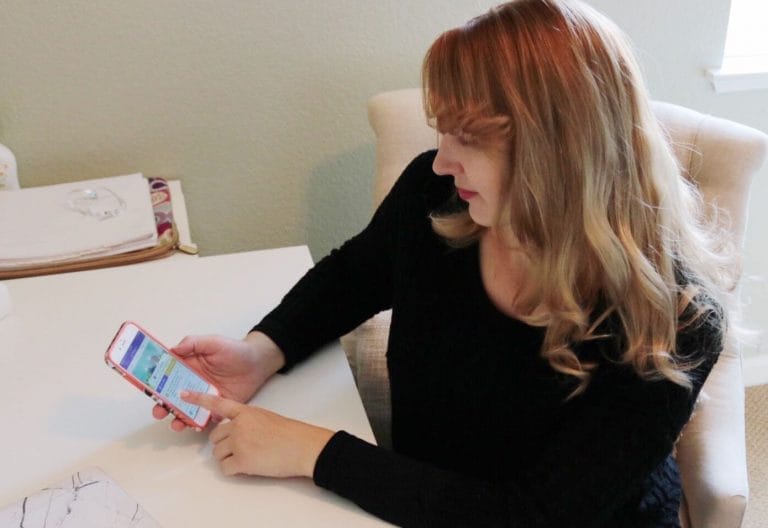 Makes Time For You
An average of 6.7% of adults experience depression at some point in a given year. Even if you're not dealing with depression per say, it's easy to feel burnt out and like there isn't enough time for everything, let alone time to address some serious emotions you're feeling. So how do people stop a minute to assess their mood, track progress and see changes or how they're doing until the next doctor's appointment? The free Moodivator App available in the iTunes store.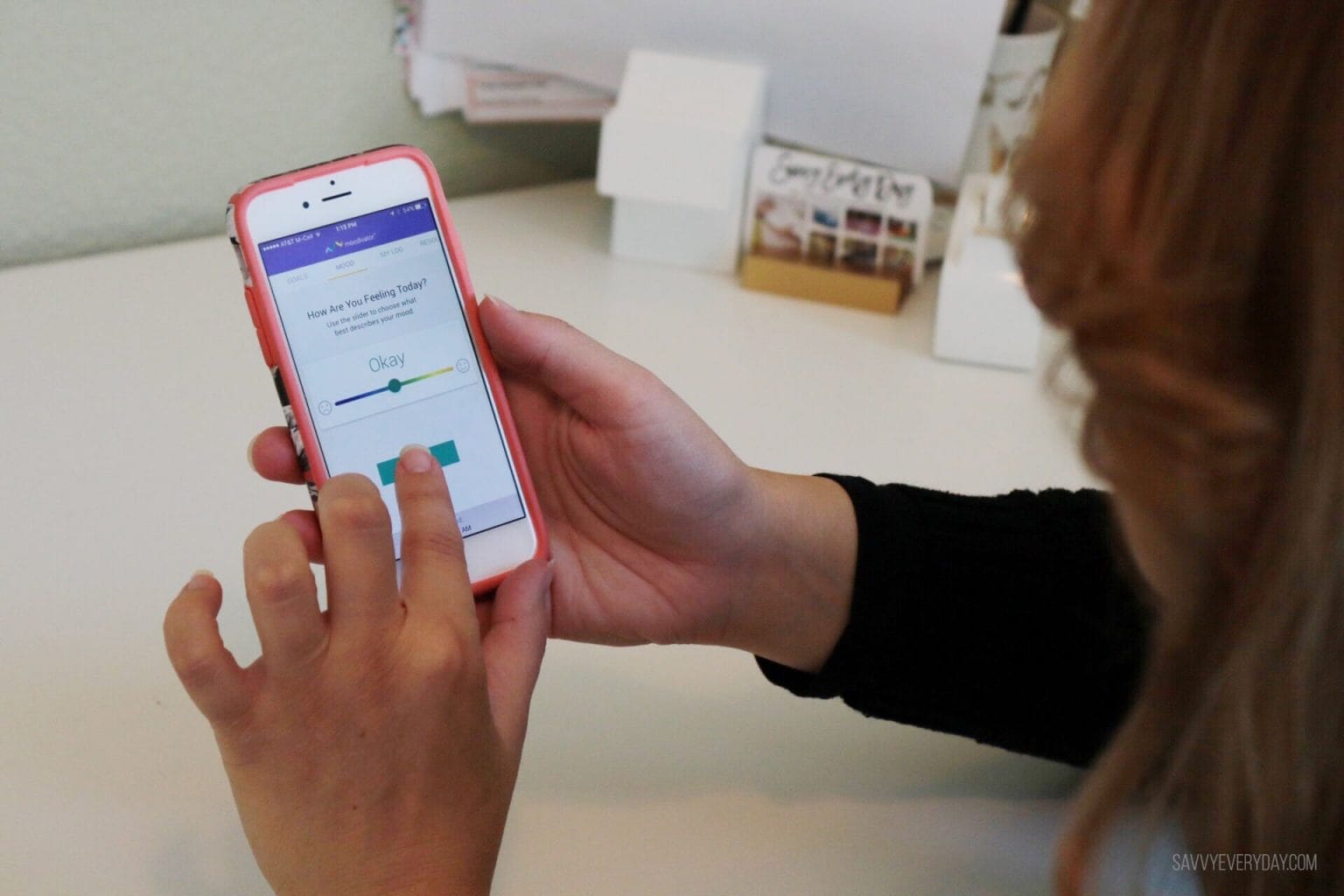 Tracks Progress
Using the Moodivator app allows adults to say how they're feeling on any given day and add notes to the day's mood. After a period of time, you can actually see how your moods have changed, what may have triggered or caused certain moods, and share info like charts to your care provider if you have one. This app is sort of like a partner in care that you can take anywhere since it's an app on your phone, which is pretty awesome. Check out the Moodivator video, here, to see how it works!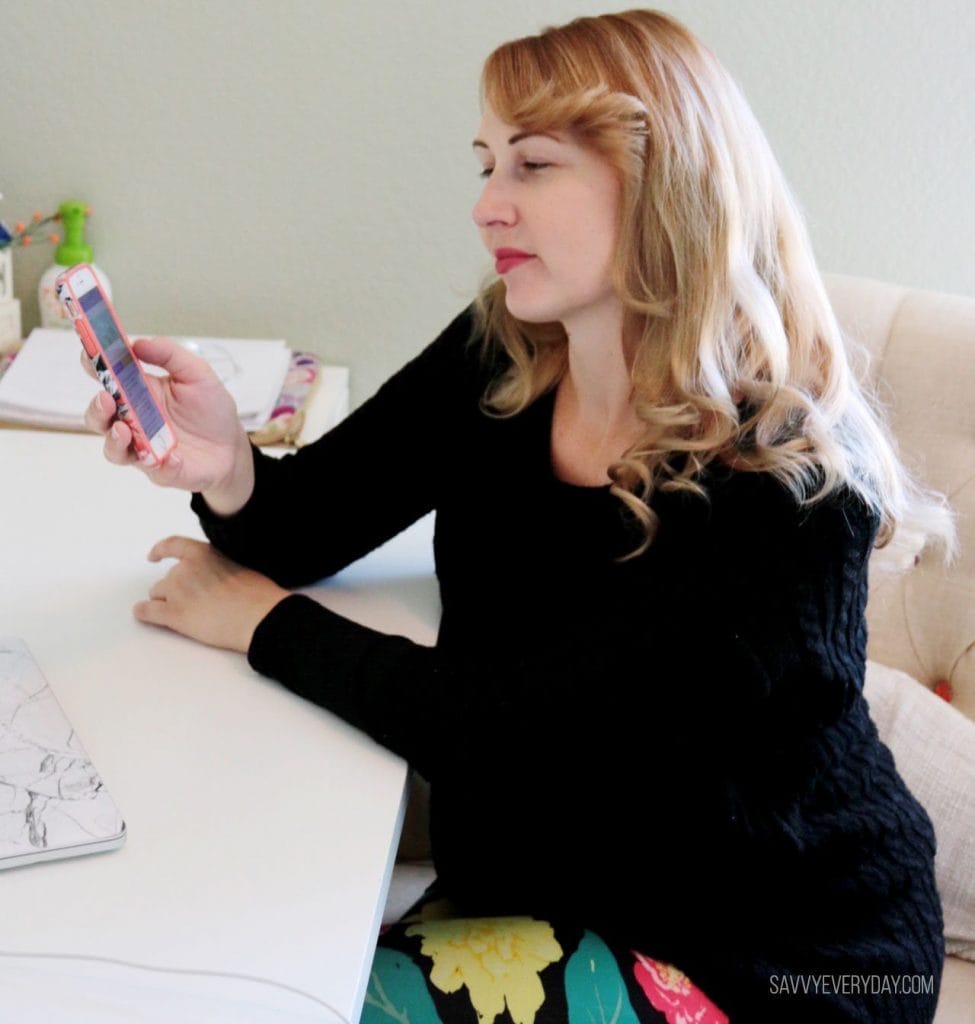 Sets Goals
Moodivator allows users to create a goal that's obtainable and important to progress. Your goal can be about work, treatment, wellness, family, or social situations that you'd like to focus on. Choosing a goal is simple — Simply create your own or choose one of the goal options such as "Set aside 'Me Time'." After selecting a goal, you're prompted to state why the goal is so important to you so that you have something to reference later, followed by the option to add an action step for helping yourself to achieve that goal such as a technology curfew. I personally selected the option to have more family time and so set a tech curfew for myself to ensure that I'm not always on a device in front of my daughter (which makes me feel awful) and that I'm not burnt out from constantly being available for work 24-7. The information can also be shared with your doctor so that he/she knows how you are doing between visits.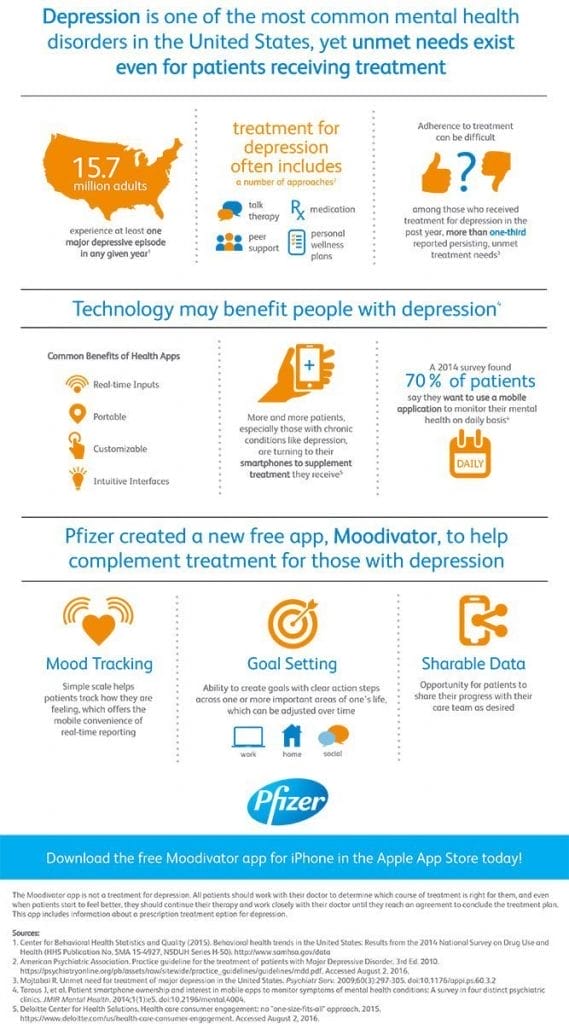 How do you make time for your own feelings?
The Moodivator app is not a treatment for depression and does not take the place of your

doctor's care or advice. This app also includes information about a prescription
treatment option for depression.
Title:
This Free New App Helps As You Manage Depression
Mentions:
anxiety, apps, compassion care, depression, health, mental health, mood, postpartum depression, sponsored post, wellness
Keywords:
manage depression