The Must-See 2018 Mother's Day Gift Guide (& Giveaway)
It's almost Mother's Day and you're still not sure what to get that amazing mom in your life who takes care of the kids, gets work done, and still manages to be a functioning member of society. She deserves some appreciation, right?! Well, all mom really wants for Mother's Day is for you to show her that you love & appreciate her . . . OK and maybe for some peaceful sanity saving "me time." All of the gifts below fit this perfectly! Keep reading for this year's must-see Mother's Day Gift Guide and to enter the giveaway valued at $1,000!
This post contains affiliate links. You won't be charged more but I'll receive a small commission if you make a purchase.
Sound Oasis BST-400 Stereo Bluetooth Sleep Sound Therapy System: Mom deserves a little tranquility. This is the best sound therapy system I've ever heard. Choose from white noise, nature sounds or streaming your own music using Bluetooth! My family's favorite sound is the ocean waves — it's calming and allows the baby to stay asleep while I get up and do other things.
CleverMade SnapBasket LUXE: Moms are always carrying everyone else's stuff — which means the bigger the bag, the better. This LUXE SnapBasket folds flat or snaps upright in a pinch. CleverMade has some really cool utility totes and car organizers, too. Use code Parenthood20 for 20% off your entire purchase!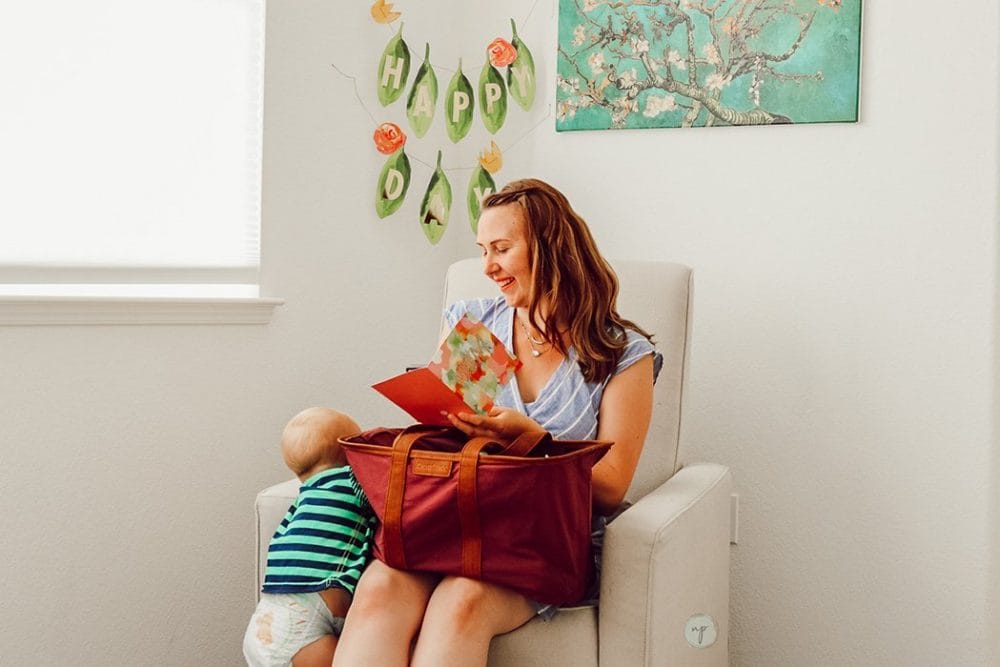 energydots SleepMAT: It's tough getting a good night's sleep as a parent, but this SleepMAT can help by preventing radiation and wifi from your phone and other gadgets from interfering with your sleep patterns. The SleepMAT also comes with a free smartDOT, which can be applied to a cell phone, wifi router or another device. I've been really happy with my sleep while using the mat and feel safer using my phone with the smartDOT attached. Use code LOVEMOM for 20% off!
nikscandi's Bianca Convertible Pendant Necklace: I'm a big fan of multi-use items and this gorgeous piece is one of them. It can be worn as one necklace with two pendants or just one! The pave crystals, mother of pearl, and antique rhodium-plating are lovely. I love that it's nickel-free, lead-free, backed by nikscandi's lifetime warranty and that there's a really cute ring and earring set that match! Right now, you can get a free gift when you spend $125. Also be sure to see what's in stock in their Sale section, where designs are up to 75% off.
Distinctive Assets Gifting: Every year, Distinctive Assets puts together amazing Mother's Day gift baskets for 25 of star moms— celebrities like Eva Longoria, Tia Mowry, Khloe Kardashian, and Jessica Alba. "Whether it's a new device to make parenting easier or products to pamper and soothe after a stressful day, the gifts are curated to help celebrate motherhood, family and a life well lived," shares Distinctive Assets founder Lash Fary. Now that's a gift! Items include Totum Women, Babyganics, Best Nest Wellness, Some Moroccan, Blush & Whimsy, BrennaB Bag, Co2Lift, Crane USA, an Infant CPR Training Anytime Kit, Oxygenetix, Pacify, Mom Bomb, Peri's Yoga, Vaya, and more! To give you a taste at how amazing these gifts are, they're giving away a specially curated gift pack to one lucky mama below! Keep reading for more info on how to enter.
LÍLLÉbaby Carrier: If you have little ones, babywearing is a must! LÍLLÉbaby is offering 30% off their purple carriers (ring sling and soft structured) through May 8 and has a Happy Hour sale at 35% off right now!
Earth Mama Travel Kit: So many things a new mama or mama-to-be might need on-the-go is in this handy little travel kit filled with deodorant, belly butter, body wash, body oil, and chapstick.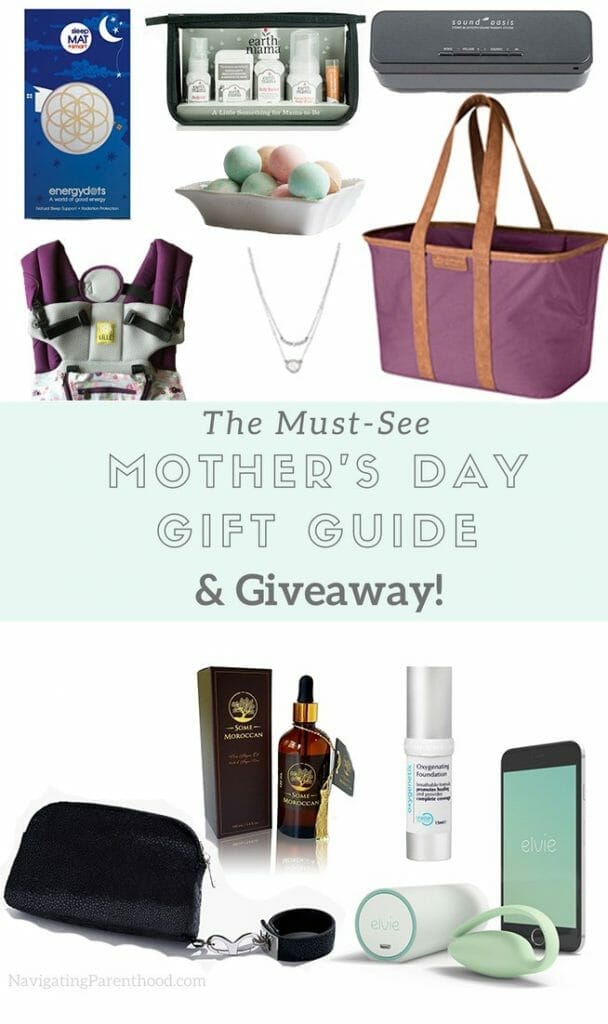 The 2018 Mother's Day Prize Pack Giveaway
This year's Mother's Day giveaway is valued at around $1,000 and includes:
Giveaway Rules: Must be a U.S. resident and 18 years or older to enter. No purchase necessary. This giveaway is in no way related to Instagram or Facebook and so they can not be held accountable. Winner will be chosen at random from valid entries (no fake accounts) on May 12 and notified via email. The winner will have 24 hours to respond before a new winner is chosen. Prizes may vary based on availability and can not be exchanged for money. The winner should receive their prize pack within 2-6 weeks from Distinctive Assets or 3D Public Relations. Navigating Parenthood is in no way responsible for the delivery of this prize pack or any replacements.