Thoughtful Mother's Day Gifts That Will WOW Mom
What does the mom in your life really want for Mother's Day? Probably a clean house. But since that doesn't ever last too long, how about some thoughtful gifts that will? From mom health to relaxation, here are some Mother's Day gifts that will WOW mom and are sure to be a treat every day.
Products were reviewed to ensure a fit for inclusion. This post contains affiliate links (if you buy something I get a little money to use for my son's diapers).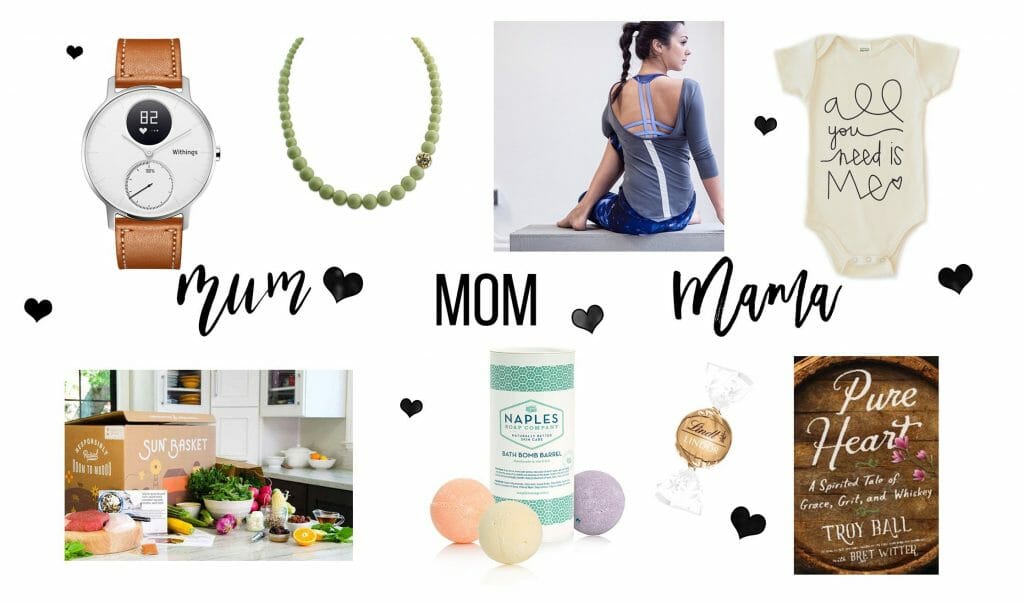 Withings Steel HR: This beautiful watch tracks steps, heart rate and more — all while telling mom the date, time and if someone is calling or texting her! Get the special edition brown leather set with a black band for workouts or swimming for 20% off through Mother's Day.
RUMI X: Do good and help the mom in your life feel good by gifting her the perfect gear to compliment her workouts. RUMI X is made from recycled plastic bottles and is in this year's celeb Mother's Day gifting bag presented by Distinctive Assets!
Isabelle Grace Sugarpearl Necklace: Don't forget to get mom some jewelry! This special piece is complete with Swarovski crystals.
Naples Soap Company Bath Bombs: Give mom the gift of an uninterrupted bath alone with the natural skin care Naples Soap Company offers. The scents are heavenly! These goodies are being presented by Distinctive Assets for Hollywood moms, too.
LeTote: Shopping for clothes in-store is nearly impossible when you're a mom, and if pregnant or nursing the clothes you wear change pretty often. Help the lady in your life through a styled box that comes to your door with clothing and accessories you can rent in both regular and maternity!
Happiest Tee: Comfortable and makes a statement? It's no wonder this gem made it into the big Mother's Day gift bags celebs are getting from Distinctive Assets this year.
Pure Heart Book: This book shares the story of a mom who achieves the unexpected to provide for her family.
Lindor Fudge Swirl Truffles: Chocolate and wine are kinda a mom's BFF. These tasty bites are a delicious treat available at Target (a mom-fave too). Enter to win 3 bags below!
Mommy and Me Tenth & Pine Shirts: Baby's onesie (also available in shirt sizes up to 4T) says "All You Need is Me" and mama's shirt says, "All I Need is You." It's the sweetest and cutest set for mom and her little(s).
SunBasket: Save mom time by ordering your meals ahead of time and pledge to cook them for her! Your first 3 meals are free via this link.