Nautical Inspired Kids Room Design
Ahoy, there! Whether your family's fans of Shark Week, Sharknado or just plain anything to do with the ocean, you're going to love this month's room design— a nautical inspired kids room! There's a huge Target Home Decor Labor Day sale going on this weekend (get another 10% off using code HOMEDEAL) so it's the perfect time to snag some of your favorite features from this styled room.
This post may contain affiliate links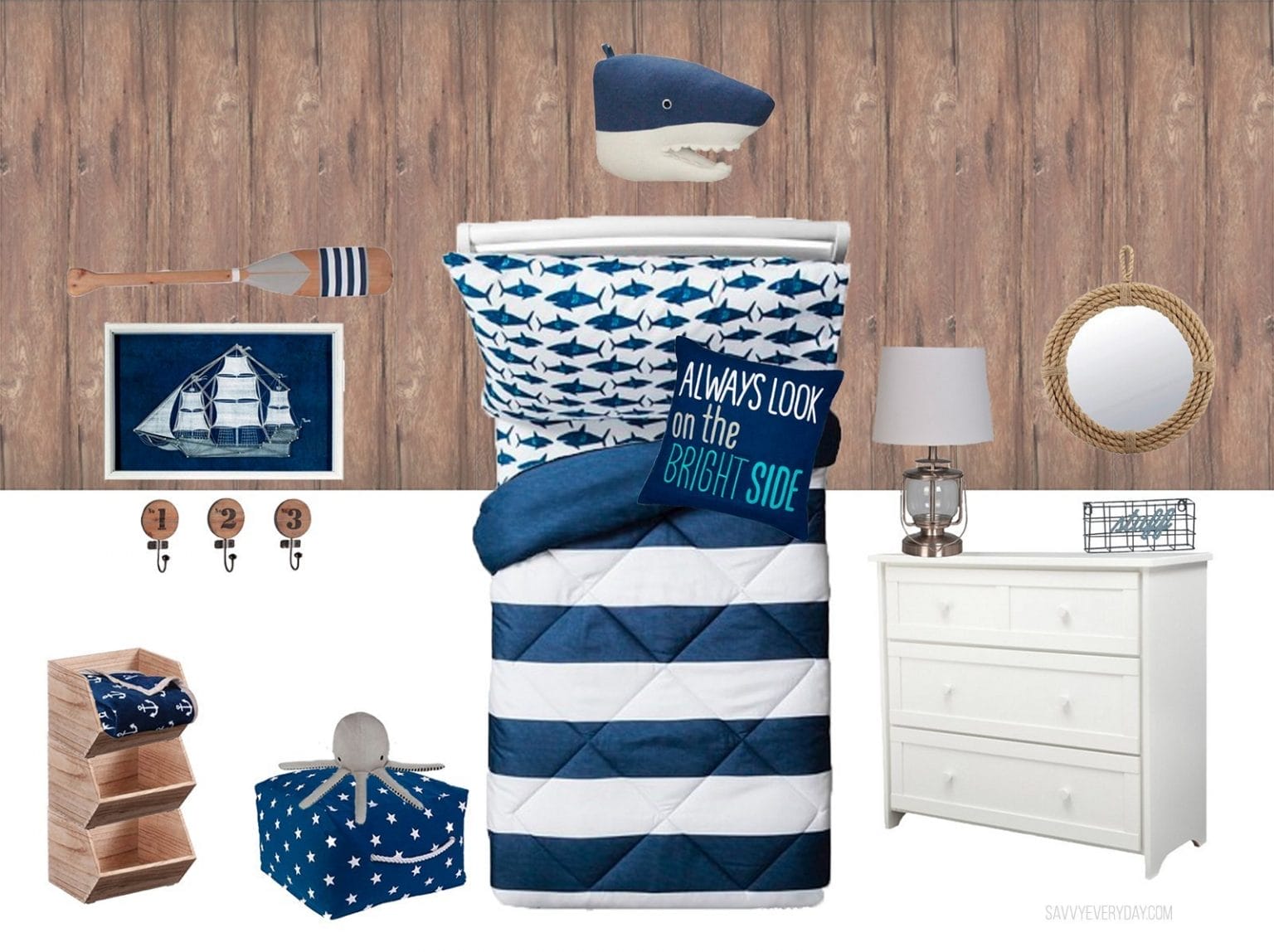 This gender-neutral nautical inspired room sticks with three main colors: Blue, white and a warm brown wood tone to give the feel of a ship or boat. I added decals on the accent wall that look almost like real wood to give the room's interior a cabin feel and pull together all the other elements. Most of the items mentioned are from the Pillowfort line, but everything is from Target so you can easily shop from just one spot.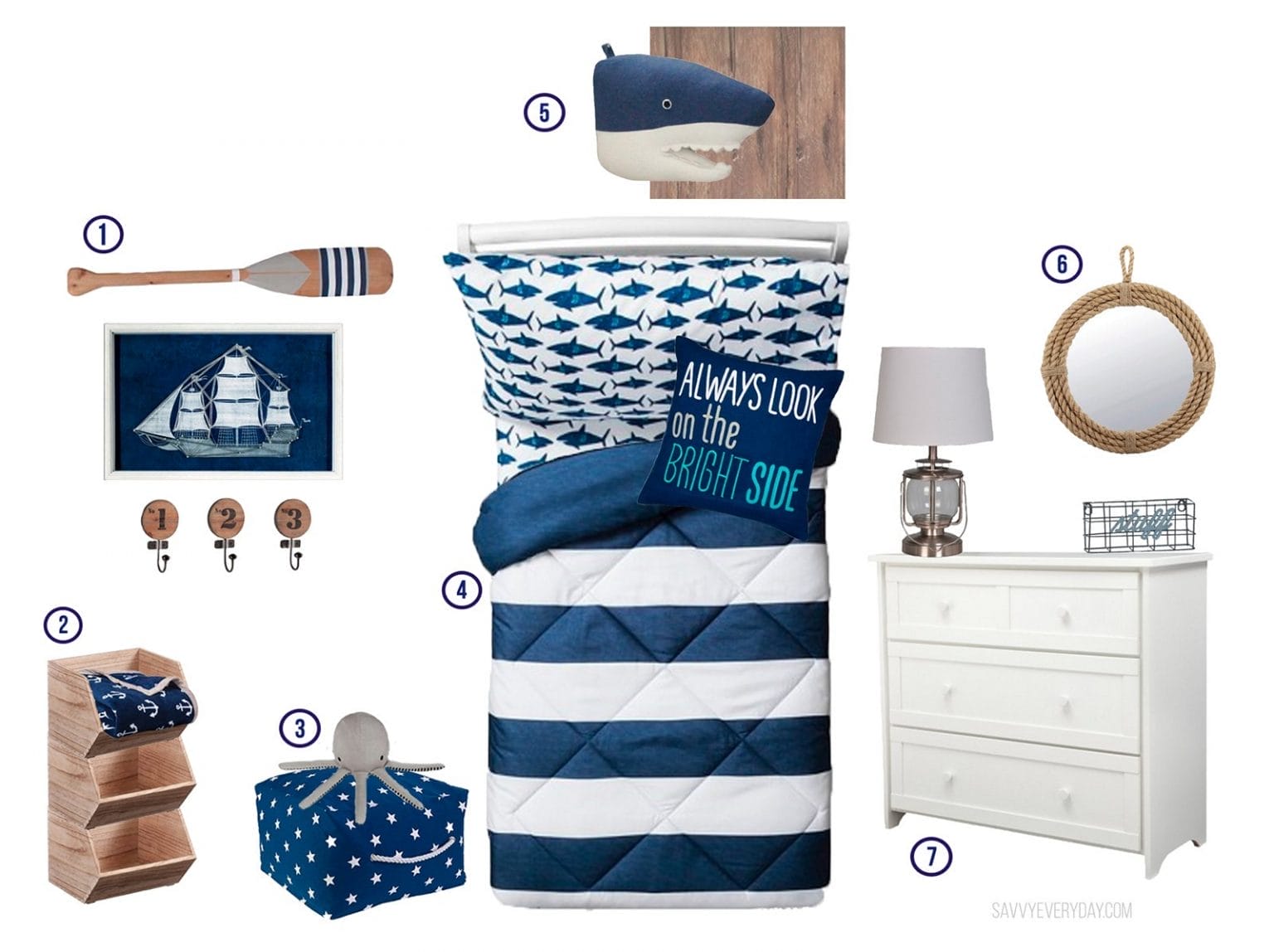 ONE: Blue Oar Plaque, $20 / Ship String Art, $20 / Decorative Numbered Hooks, $70
TWO: Stackable Wooden Bin, $13 / Anchors Plus Blanket, Sale $18.39
THREE: Octopus Throw Pillow, Sale $13.59 / KidKraft Navy Kids Ottoman, Sale $80
FOUR: Great White Get-Together Sheet Set, Sale $20 / Rugby Stripe Comforter, Sale $20 or Denim Quilt, $48 / Brightside Pillow, Sale $13.59
FIVE: Blue Shark Head, $20 / Devine Color Peel & Stick Reclaimed Wood Wallpaper, $24
SIX: Rope Round Mirror With Loop Hanger Rope, $40
SEVEN: Metal Wall Baskets (Set of 3), $20 / Lantern Table Lamp, $35 / Chloe & Conner Kids 3-Drawer Dresser, $170
Do you have an ocean lover in your home? Which item would they like best?