Outer Space Kids Room Design
I'm not a fan of having characters on everything in my child's room — I prefer themes that aren't outgrown with each new movie that comes out. But I am a big fan of aspirational themes like this month's kids room design — an outer space kids room for the little astronaut in your life. Keep reading for all the details!
Affiliate links are used below (I get a commission if you make a purchase, at no cost to you that keeps this site going). This post was originally published on 3/15/16 and was updated on 7/21/19. Some items are no longer available for purchase so similar items have been linked instead.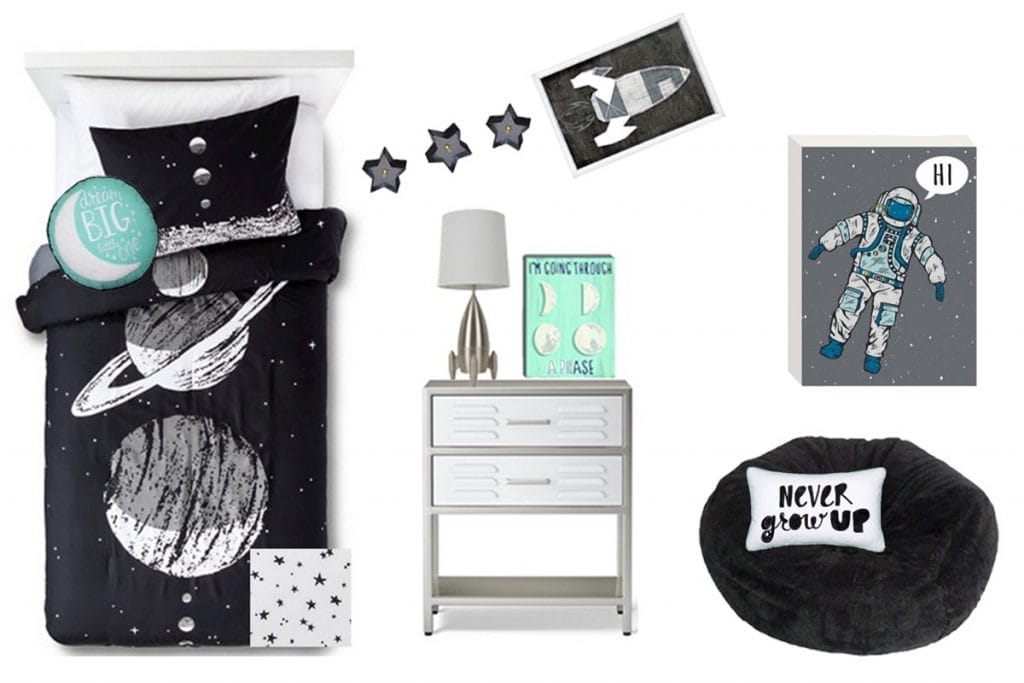 This out of this world outer space themed room comes to life using three colors: Black, white and aqua with some metal accents for that outer space feel. It's super cute and your kiddo is sure to be over the moon about it! Plus, if you use your Target Red Card you'll save 5%!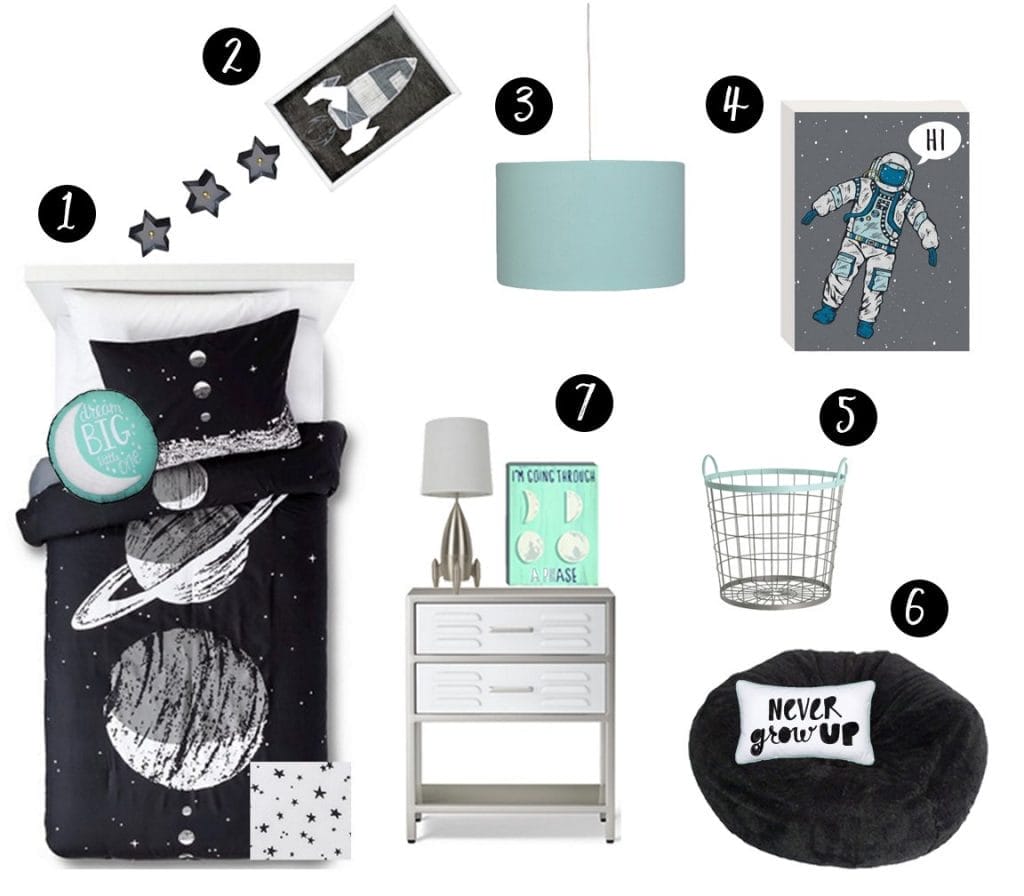 One: Dream Big Throw Pillow (similar)/ Comforter Set (similar)/ Constellations Sheet Set (similar)
Two: Rocket String Art / Marquee Star 3-pack
Three: Pillowfort Aqua Ceiling Light
Four: Astronaut Picture (similar) or Space Chart
Five: Wire Floor Bin (similar)
Six: Never Grow Up Throw Pillow / I'm Going Through a Phase Flushmount
Seven: Silver Rocket Table Lamp (similar)/ I'm Going Through a Phase Flushmount / Two-Drawer Locker Kids Nightstand
Which item is your favorite? I kinda love them all!