Wonderland-Inspired Half Birthday
How do you celebrate your little one's first birthday when it's just days from Christmas? With a half birthday in summer! This Wonderland-inspired half birthday (or UnBirthday) was a lot of fun and filled with so many amazing moments.
A few local mama-owned businesses contributed to this event. Please check them out in the links below. Other links may be affiliate links (I make a tiny commission at no cost to you if you purchase something using my link).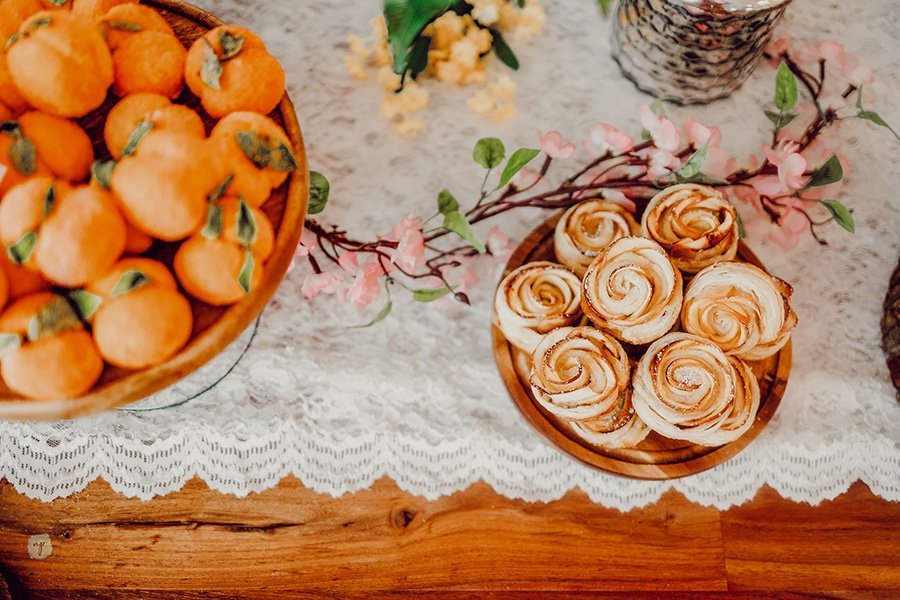 Wonderland Birthday Food
One of my favorite scenes in Alice in Wonderland as a kid was the mad tea party — I just love a good tea party! For our tea party, we had tea sandwiches (both strawberries & cream and cucumber & cream), teacups with saucers from my great grandparents, floral pink plastic cups for the kids, strawberry honey, caffeine-free strawberry iced tea brewed in our Instant Pot, and delicate desserts! The Chocolate Dozen created peach ricotta cookies that looked like real peaches, as well as rose-shaped apple pastries, fruit custards, and lemon tea sandwich cookies. Attendees were pretty much in food heaven.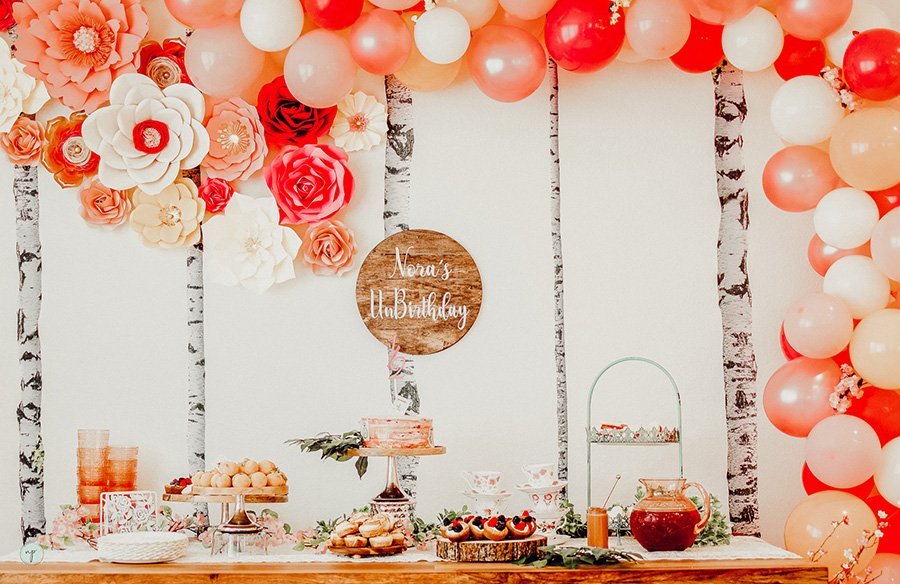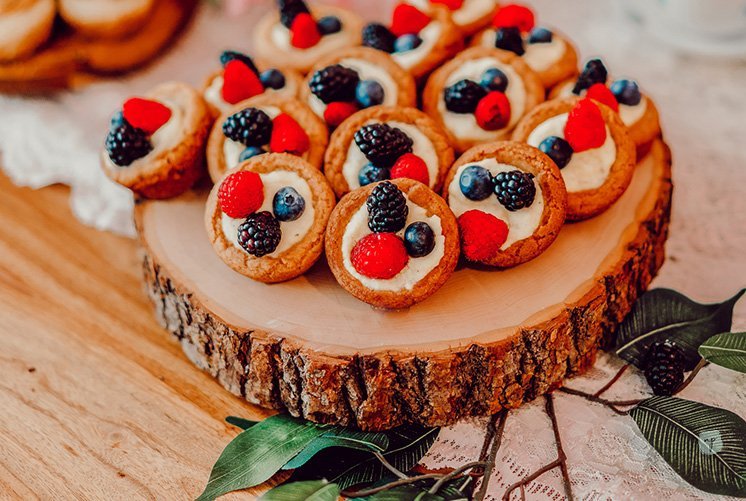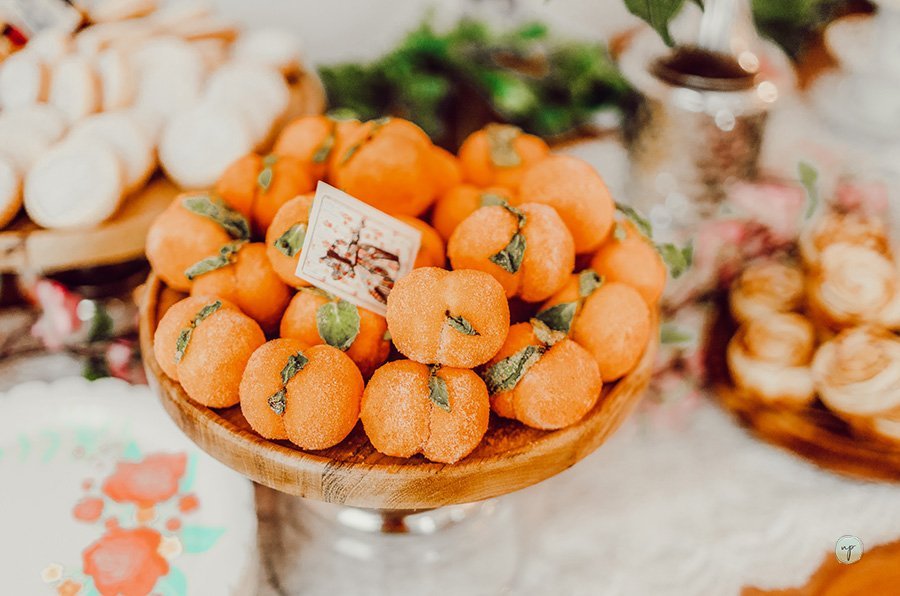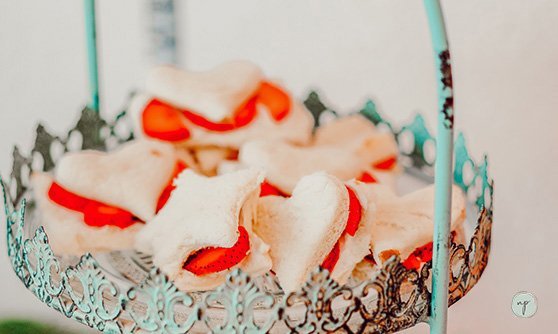 We added some grapes, cheese, and salami for noshing as well, and everyone left with full & happy tummies. For the cake, I bought a "naked cake" from Raley's and added custom edible Alice in Wonderland pieces that I ordered from Esty. It was supposed to be a white iced strawberry cake but they accidentally made it pink. It turned out pretty cute anyway. I wasn't sure if I wanted to cut it and present it as a half cake or decorate just one half — I ended up decorating one half with the Wonderland wafer cards I ordered, but there are neat cake wrap options available too so I linked to those below in my decoration links. My mom made the cute cake topper for me. This one is super cute, too, though. We kind of wish we had made it written out as "half" like that.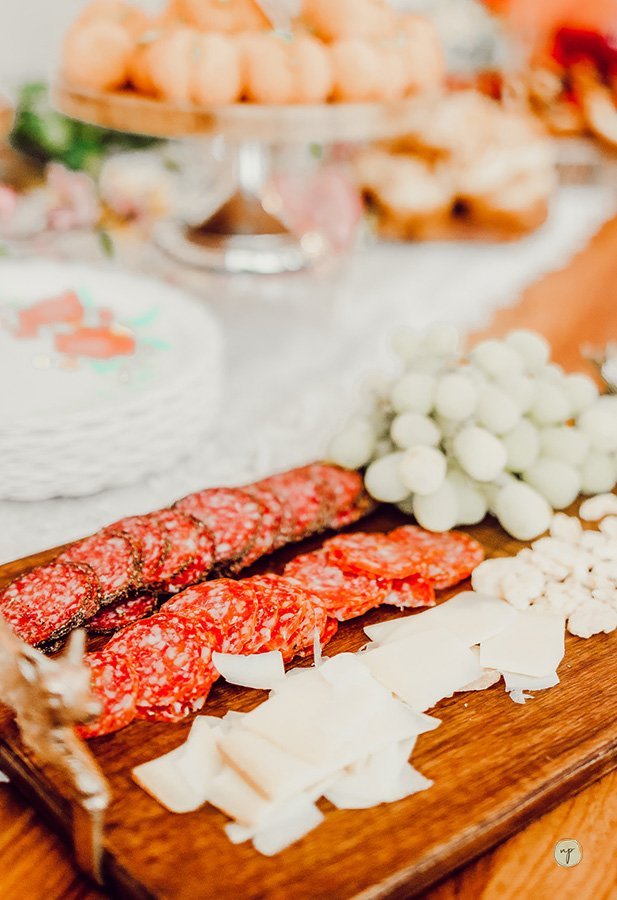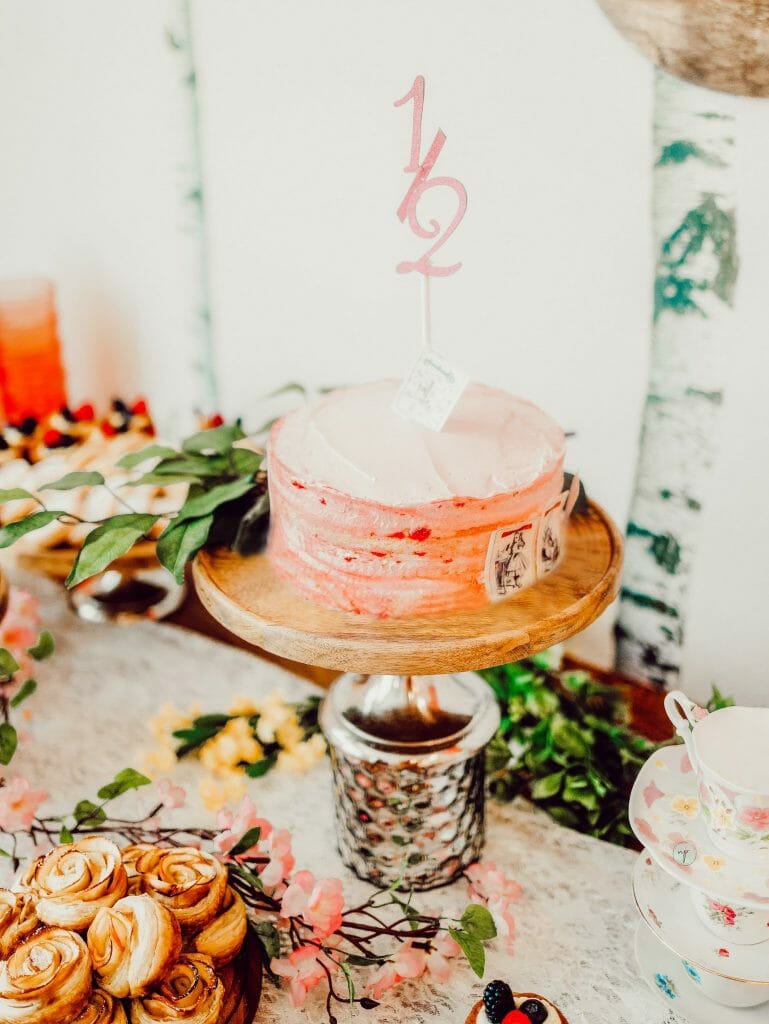 Half Birthday Decorations
Though the mad tea party is one of my favorite parts of Alice in Wonderland, I wanted this tea party to follow the pretty floral theme of the bohemian mother blessing I had in place of a baby shower while pregnant with Nora. Instead of purples and greens, etc., I went with woodland florals and pinks. I think I might have tapped into this guest post about a woodland birthday and another about an Alice inspired nursery room a bit, too.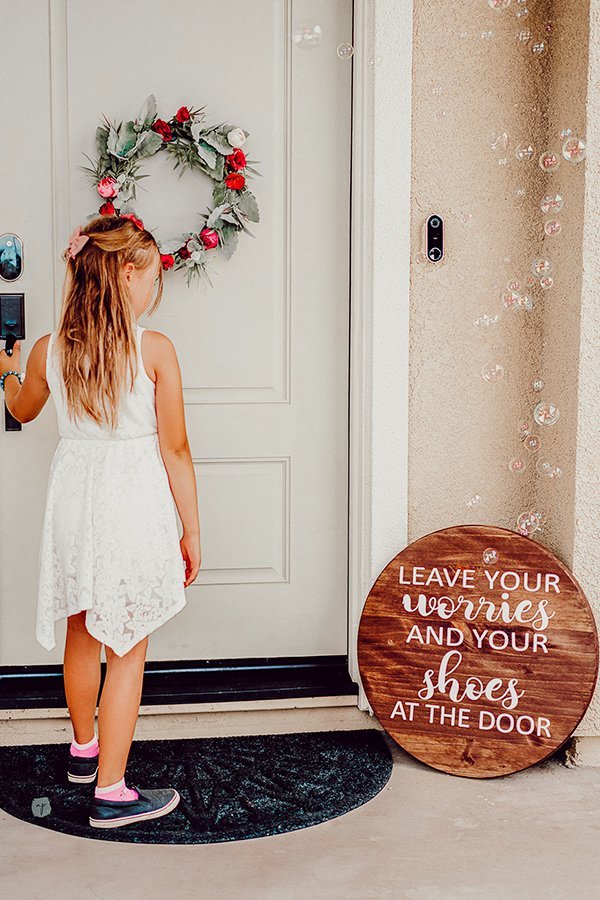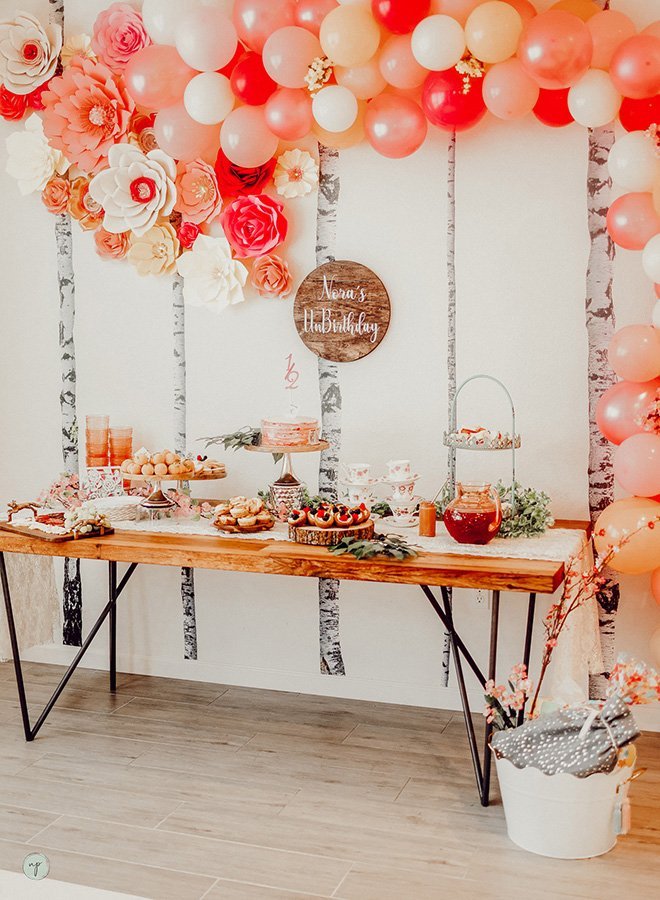 London Fox Boutique created a custom "Leave your shoes and your worries at the door" sign for the front door that was perfect for the party but I'm also thrilled to have it for everyday use. An upright bubble machine added a whimsical touch and drew attention to the sign. The "Paint the roses," and "Babies at Play" felt banners, as well as wooden "Nora's UnBirthday" signs, were also custom signs they created for the event. Those gorgeous paper flowers? Custom designed by PartyINaBox and the details on them are gorgeous. This was my first time making a balloon garland so I was a bit intimidated by the concept, but thanks to some easy-to-us balloon strip and a balloon inflator, it wasn't that hard. To keep the garland up (even when my tot tried to destroy it), I pinned parts of the strip into the wall using some string. For the floral, I purchased a bunch of flowers at Michaels when they had a holiday sale.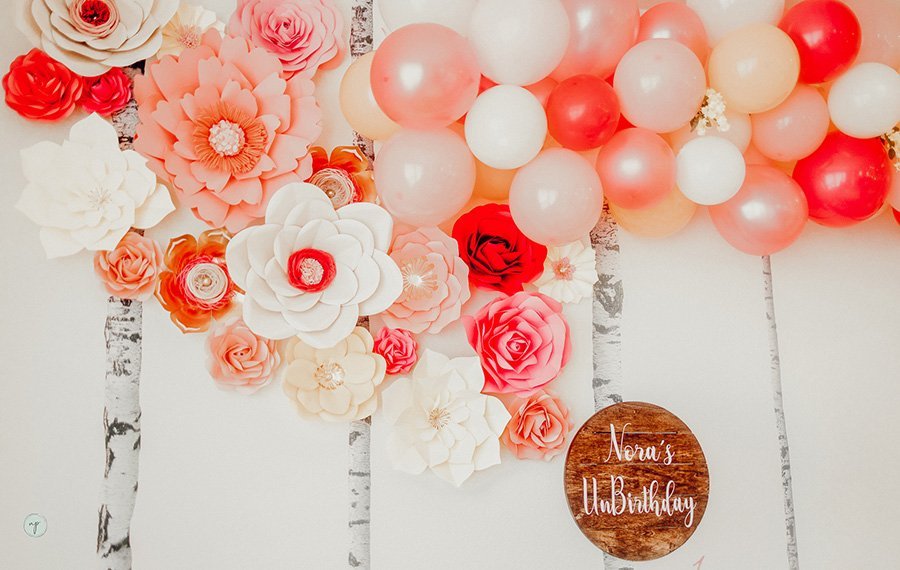 Using white tablecloth, a floral runner, some tea roses, and a few macrame runners, I covered a long folding table and two bench seats for outdoor seating. Costco has Blush Martinelli's (raspberry apple cider) right now so I stocked up on it for the party (and because I drink this stuff pretty much all the time). Guests also sat on our patio and enjoyed popsicles (both adult martini versions and kids alcohol-free fruit bar ones).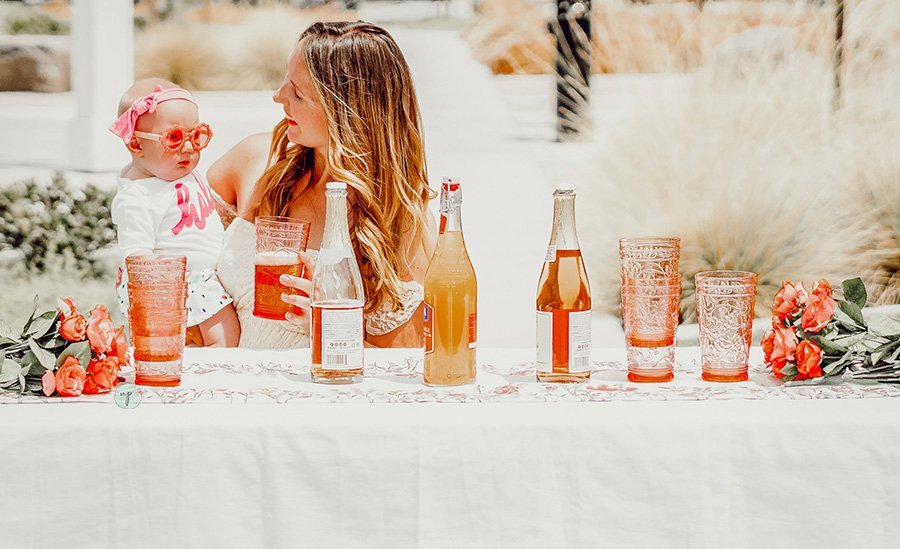 Below are most of the decorations (and tools used) linked for easy browsing but there's even more content on the next page!

Wonderland Activities
We had kids ranging from ages 6 months to 11 years old at the party so I wanted to include something for everyone. I laid out soft play mats for the babies, as well as some wooden toys and a singing teapot with cups. All of the kids enjoyed our livingroom toy baskets, the jumpy house we put out front, and the classic Alice in Wonderland style game of croquet we set up (I ordered flamingos mallets and printed out cards especially for it). We had a few takers for painting the flowers my sister drew on poster board and ring toss with a flamingo, too!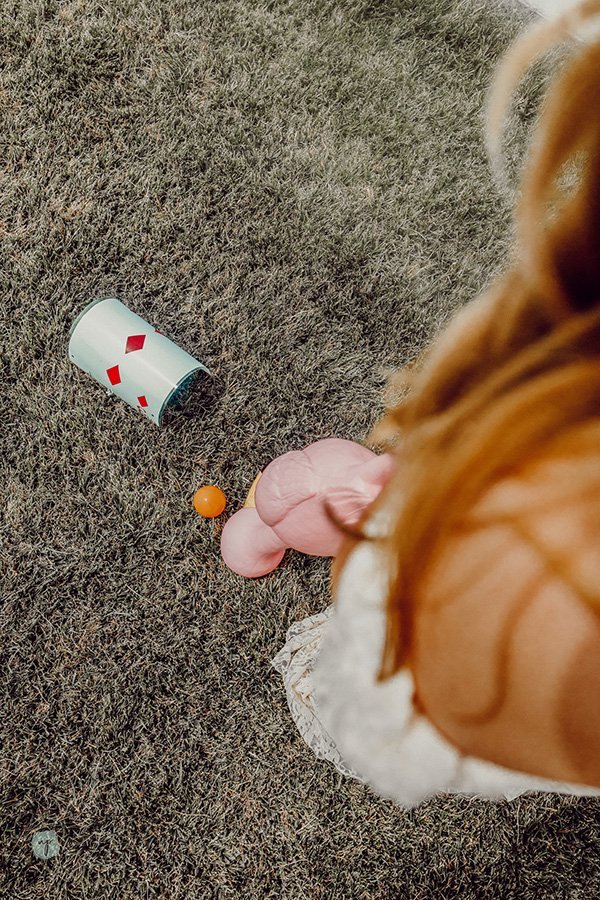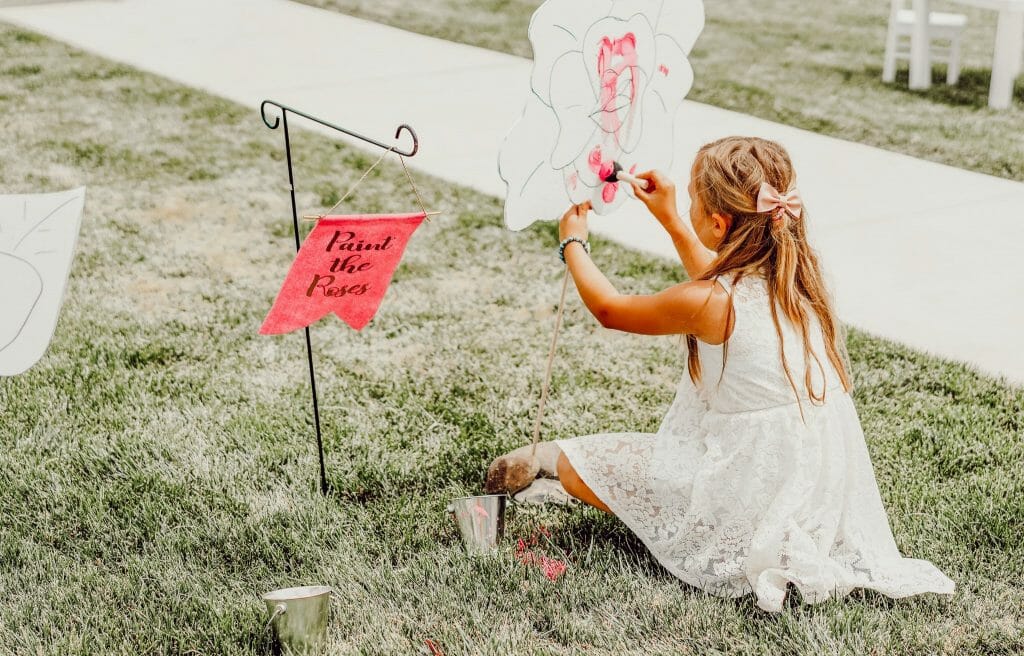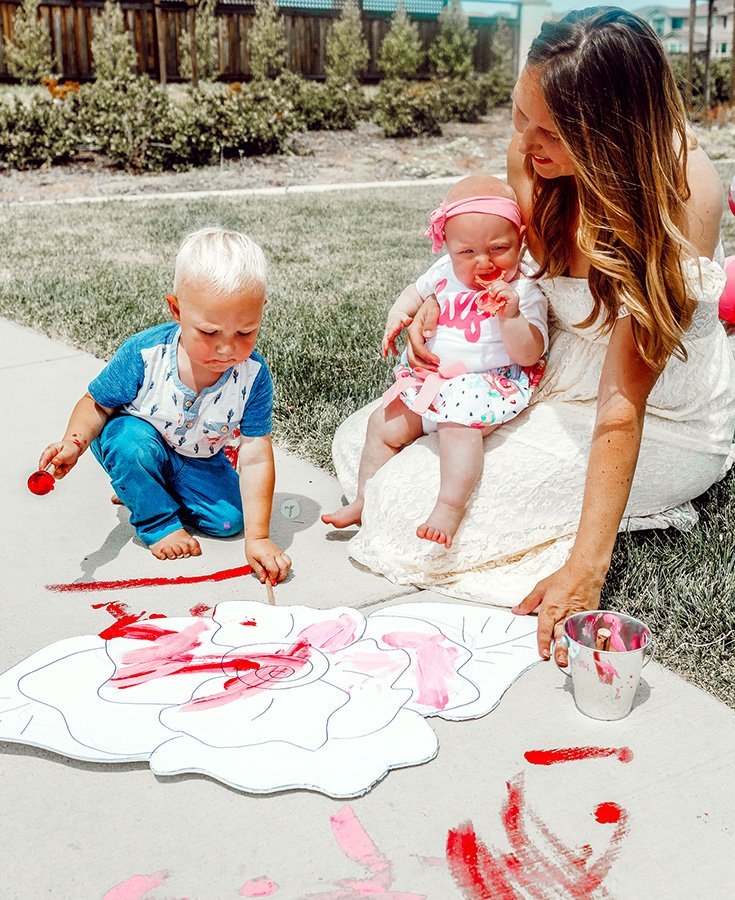 Half Birthday Outfits
I fell in love with the Half outfit I ordered for Nora as soon as I saw it. There was a bit of sticker shock at first, but it's such a unique item. I've seen a lot of iron-on vinyl onesies with a font that didn't fit my taste but this is the only onesie I've seen in this font and application style. The floral skirt fit the Wonderland half birthday theme perfectly, too! It was special for me to wear my dress to the half birthday because this is the dress that I wore for all of my pregnancy bumpdate photos while pregnant with Nora. I also wore it to my Mother Blessing, which had a similar theme. Savannah has worn her dress to many occasions over the years, too. I don't think they sell it anymore so I linked to something similar below. The guys didn't really dress up in anything particular for the event, just what looked nice haha.