Floral Pregnancy and Baby Photo Cards – Free Download!
Taking week-by-week or even month-by-month photos with numbered photo cards has become a fairly regular occurrence in pregnancy and after the baby is born. Everyone loves the weekly or monthly baby updates showing how your little one has changed since birth, and mamas-to-be enjoy recording the changes to their body through each pregnancy as they transition into new motherhood. This week, I'm sharing some lovely numbered floral wreath photo cards that you can download for bump updates or baby updates!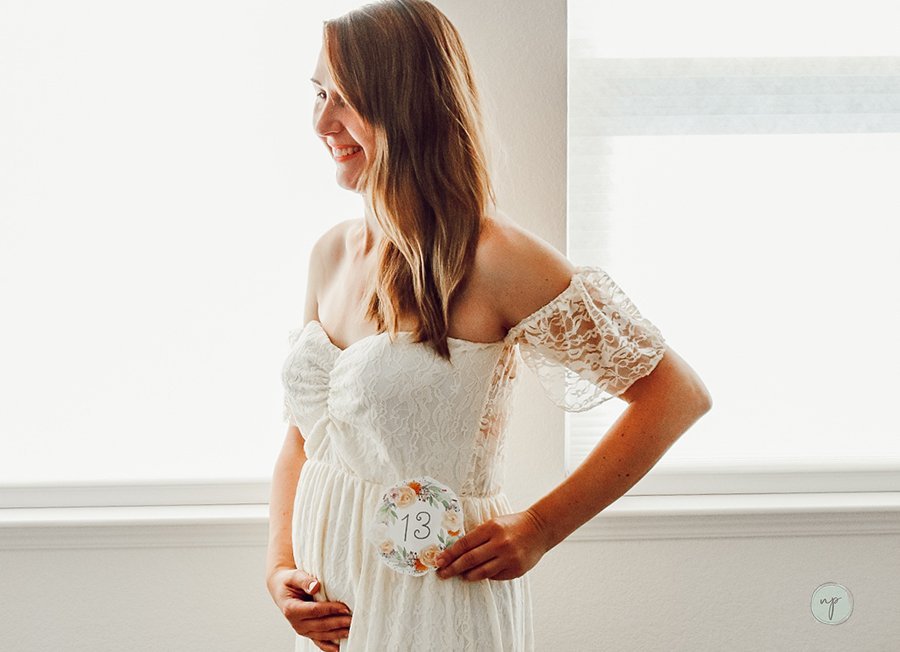 I made some monthly seasonally themed week-by-week bump cards during my pregnancy with River but I wanted to create photo cards that you could use to showcase weeks or months, pregnancy or after birth. To allow for versatile use, these numbered photo cards don't have "weeks" or "months" written under the numbers.
I'm very excited about this month's cards and really hope that you enjoy them, too. Please tag @NavigatingParenthood on social media if you use these cards (I'd just love to see your updates).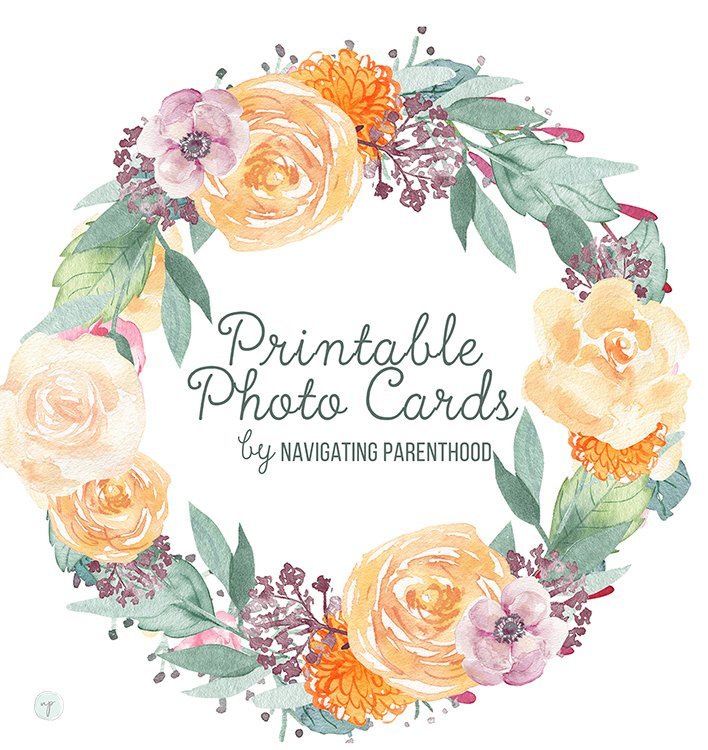 DIY Numbered Photo Cards Directions:
Click the "Printable Photo Cards" wreath image above. This will take you to another link with the downloadable PDF file
Download the file
Place medium-weight cardstock in white or a light cream (or simply just quality paper)
Choose which page you'd like to print based on your baby's age (if taking baby's first year update photos) or your stage in pregnancy (for bumpdates). These cannot be printed double-sided.
After printing, let the ink dry a few minutes then cut to your liking. In previous week-by-week photos, I cut my cards to have the classic card shape (though I also designed the wreaths to be cut this way, too). This time, I made the cards different and decided to cut closer to the wreath outline for a round photo card. But this new design allows you to decide how you'd like to cut your own cards.
Enjoy! Take photos and tag @NavigatingParenthood on social media