Dreamy Un-Themed Alice in Wonderland Nursery
After two years trying to conceive and an IVF journey, Cleveland mama, Kristin Moore, and her husband brought home their little miracle, Alice, in July. They never planned on naming her Alice or being inspired by Alice in Wonderland for this super sweet un-themed Wonderland nursery, but they did, and the result is beautiful.

The Wonderland Nursery Inspiration
"My husband and I were searching for a nursery theme that also wasn't a theme — If you know what I mean," shares Kristin. "While searching online I stumbled across this Alice in Wonderland poster and was immediately sold. My dad's mom's name was Alice and my former middle name was Alice (before I changed it to my maiden name) so it was just perfect."
Bringing Wonderland Together
After finding the poster, Kristin shared her un-themed idea with her husband: "My husband liked it too and loved it for the storytelling imaginary side of it." The two began adding items that fit the design as they found them, without making it too theme-heavy. Alice's nursery is bright with a lot of white and gray neutral furniture so it can be used for many years to come, no matter the room theme. The bright white also sort of adds a touch of White Rabbit, I think (especially with the fluffy rug). Accents of red and pink add a hint of Wonderland without overwhelming the space, too.
The Nursery Details
Kristin's dad owns a custom sign making shop so he designed a neon heart light for above the dresser. It pairs really well with the hearts on Alice's crib sheet and the blankets hanging on the blanket ladder.
The diapers in this space are reminiscent of the "Eat Me" snacks and butterflies found in the world of Wonderland.
The crib? A bright white with light pink accents. How adorable is the flamingo Kristin added for the Queen of Hearts' croquet game from the story?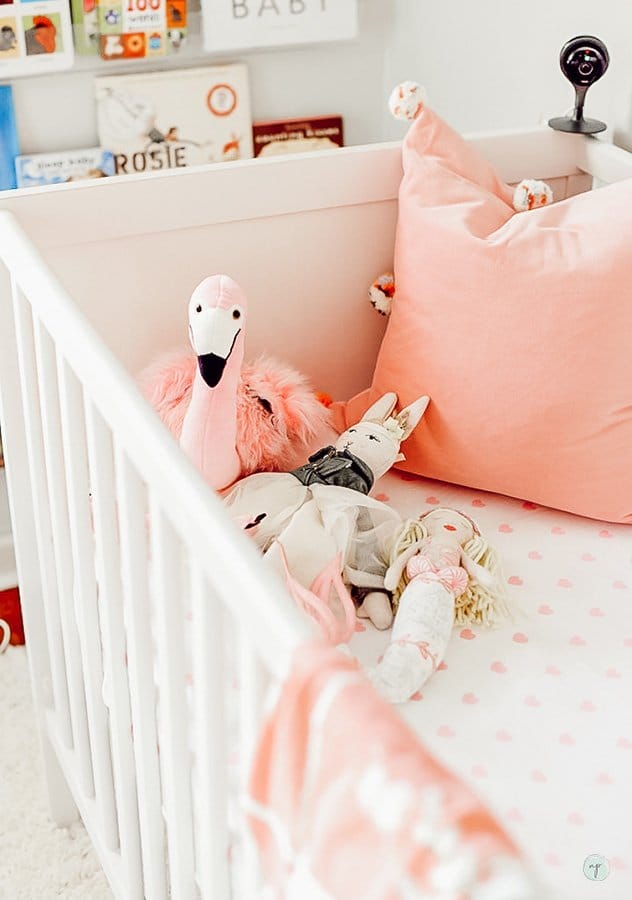 These bookshelves are amazing, too. Clear acrylic shelves allow Alice's storybooks to be a part of the room decor without taking away from anything else.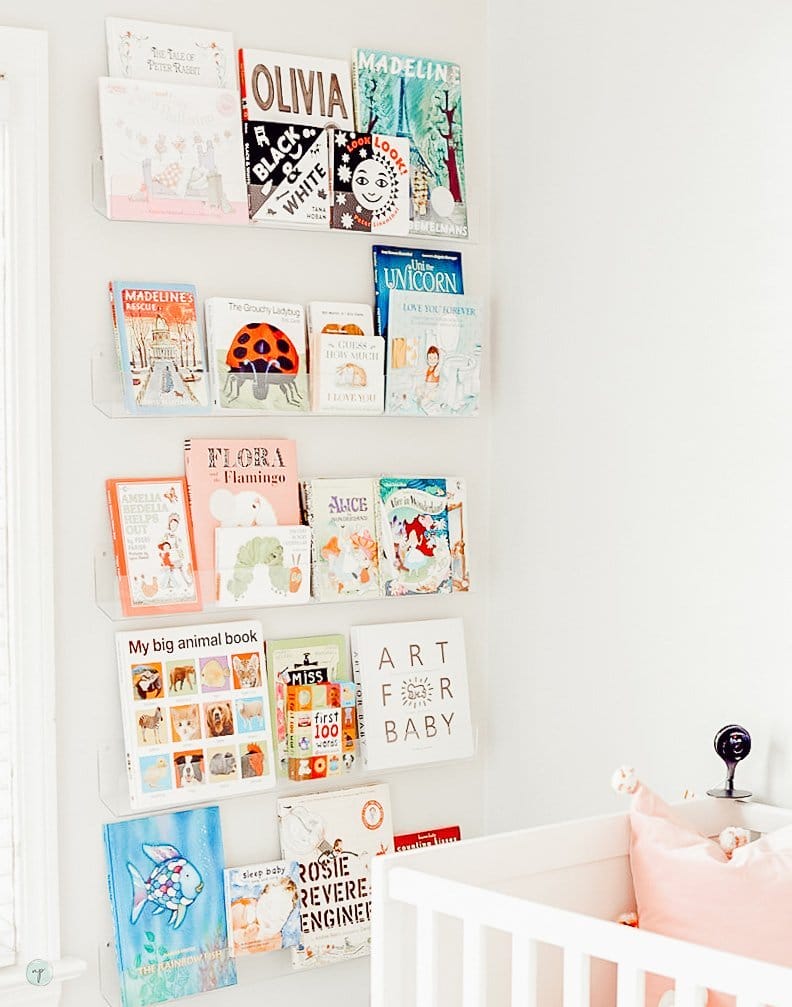 Every bookshelf needs a good reading area, right? Instead of placing a mobile above Alice's crib, Kristin put one above her glider in a little reading corner for decor with some adorable bunny prints she found on Etsy.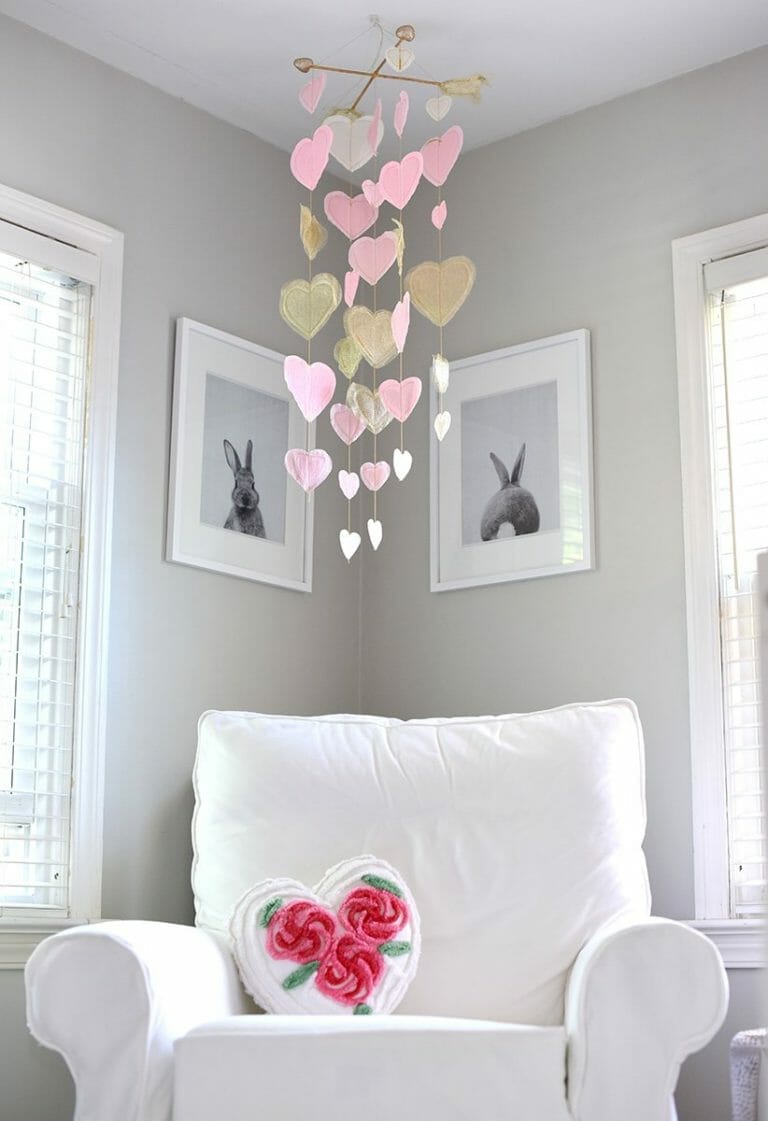 Now that it's mostly completed, this adorable space is a family favorite. "You can imagine the anticipation and excitement of finally being able to put together a nursery. It is my favorite room in the house and bringing her home from the hospital and then introducing her to her room was emotional and so sweet. I have a video of my husband walking her around that I will cherish forever," shares Kristin. "I'm still on the hunt for fun additions to her nursery and am having so much fun doing so. Including wallpaper which I desperately wanted to do but never found a print I loved."
Shop This Wonderland Nursery

Crib
Reading Nook
Alice in Wonderland Nightlight With Storybook Illustration / Rabbit Photos / Clear Shelves / Glider / Moroccan Ottoman / Heart Mobile (similar)
Dresser
Dresser (similar) / Burp Cloths / Bamboo Swaddle Blankets / Drawer Organizers / Custom Neon Heart Light / Diaper Cart / Diaper Pail / Changing Pad Cover / Diapers