Top Nursery Room Do's & Don'ts
Not everyone has the space to make a dedicated nursery room, so this post is also about nursery areas, wherever that might be in your home. There are some big no-nos when it comes to the nursery room that aren't always shared when showing the latest cute nursery in magazines and online, but they're important! Keep reading for some handy do's and don'ts before you put your nursery area together.

This post was originally published on 7/11/2016
Do paint ahead of time
No one wants to be inhaling paint while trying to soothe an upset newborn, so it's important to not only paint the room ahead of time but use zero-VOC paint. Most paints off-gas even years after painting but paints free of volatile organic compounds won't. In fact, they even smell better while painting! Be sure the paint is really zero-VOC, though, because some paints claim zero-VOC, but that's before adding the pigment for the color. I ordered all of my zero-VOC (after pigment) paint from YOLO Colorhouse via Amazon so I could get free Amazon Prime shipping (no heavy carrying) and a discount. Eco-friendly home stores offer zero-VOC paints, and there are a bunch of other brands that sell it on Amazon.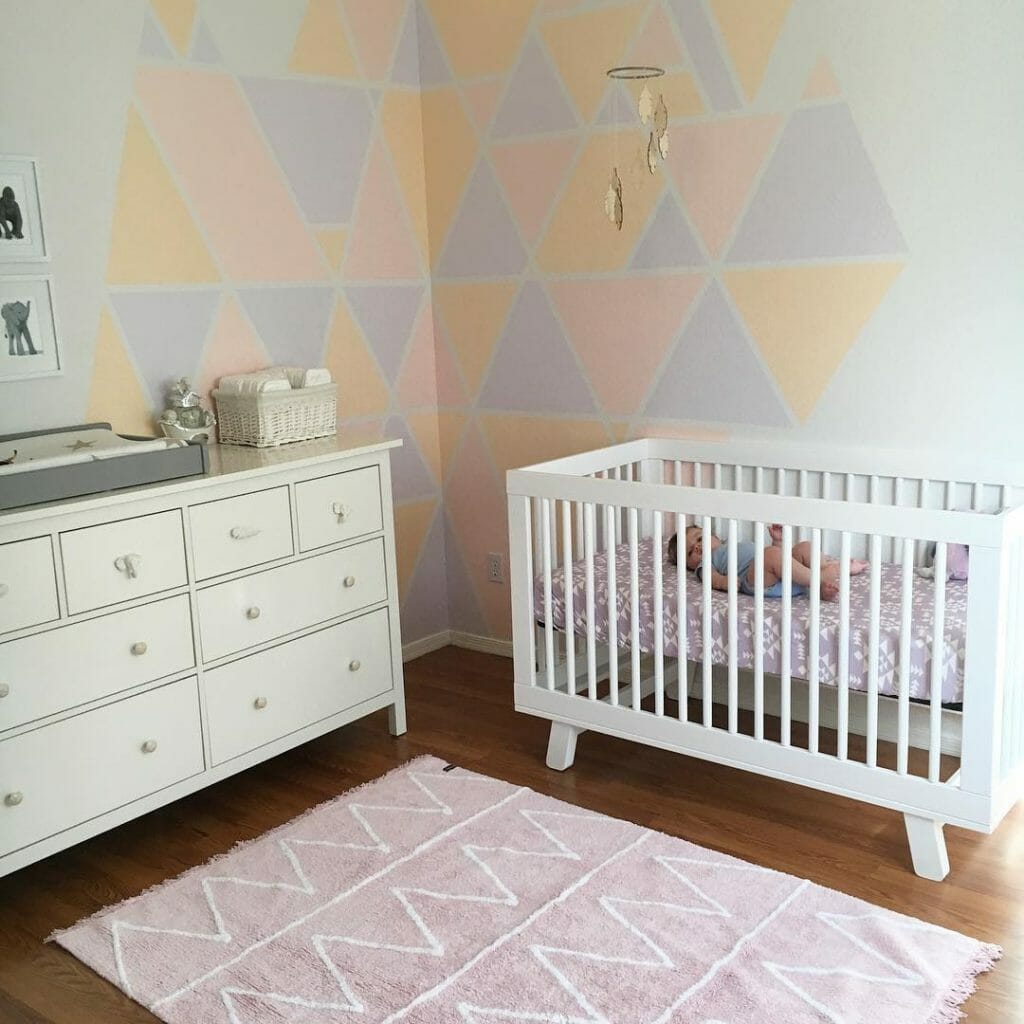 Don't put loose items above the crib
This is a pretty common mistake in a lot of the pretty nursery pictures I've seen online. Not only will your kiddo try to grab the objects above them, but if there's ever an earthquake, all those sharp cutesy decorations on the geometric wooden shelf are going to fall on him. Opt for decorating the wall with fun painted patterns, decals, or with flat well-mounted letters instead.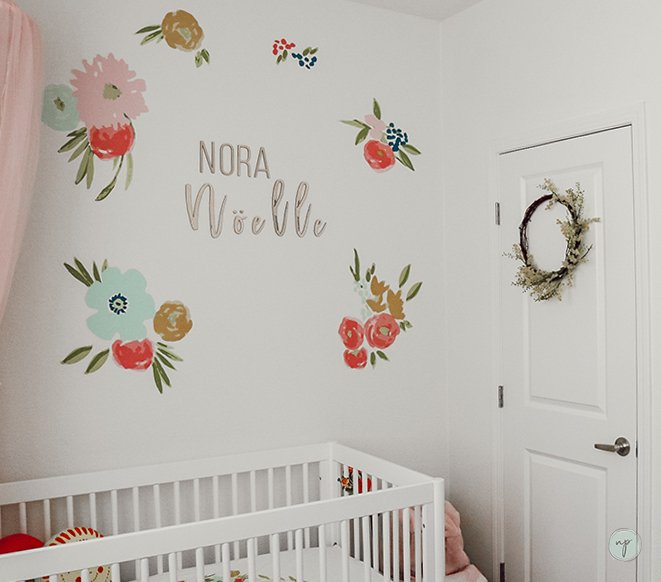 Do wait on some items
Hold off on the crib
Most people use bassinets or cribs so I thought I'd use both with my kids too. I never used them… well, except to hold my clean laundry. The U.S. media tends to focus on buying a crib and putting it together in a nursery "for the baby" but you might not use that crib for at least a month (if ever). Most bassinets last the first few months and the American Academy of Pediatrics recommends that babies room share with their caregivers for the first year. I ended up co-sleeping with my kiddos — the first because of reflux (and we didn't have a separate room for her) and the rest of the babies as a matter of choice since I also breastfed them. Their rooms have been used as a space for toys, clothes, diaper changes, and future beds. Save your money and buy a sidecar sort of arrangement that can turn into a crib later, or just wait on the crib until you know for sure your baby will sleep in one. Not everything needs to be bought at once and before your baby is home.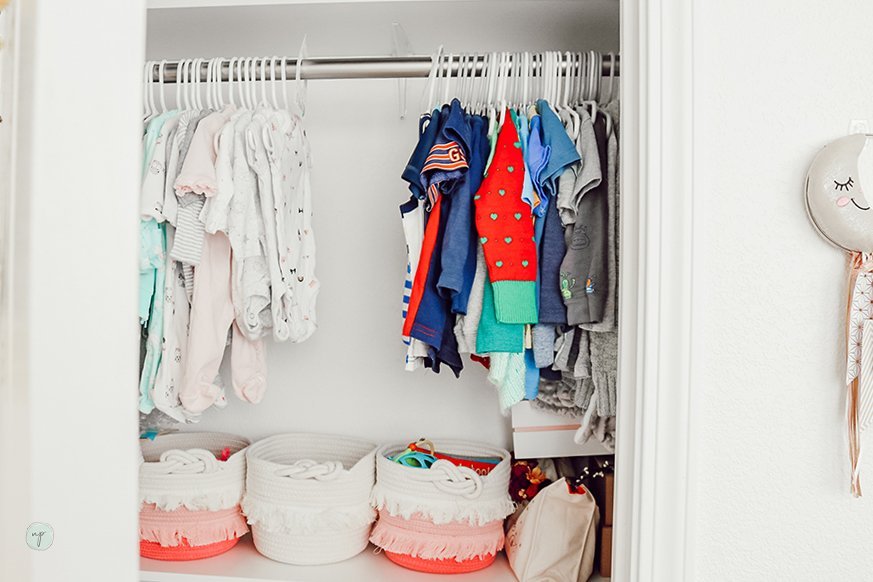 Don't wash all the clothes yet
You'll also want to wait on washing all the baby clothes you have ahead of time so you can return the ones you end up not using for store credit. Wash about four Newborn and six 0-6 months outfits then leave the rest with tags intact. Babies typically outgrow or skip a size fairly quickly so it's best to wait and see whether or not you'll need more of a certain size before taking the tags off. Babies also get all kinds of things on their outfits — You know, like poop — so you'll probably end up washing an outfit then grabbing it from the clean clothes hamper for baby to wear again more often than reaching for a new outfit from the closet. Keep in mind the weather, too. You might have several long-sleeve onesies in sizes 3-6 months and it will be extremely warm weather by the time your baby fits in them. You'll want to return or regift those.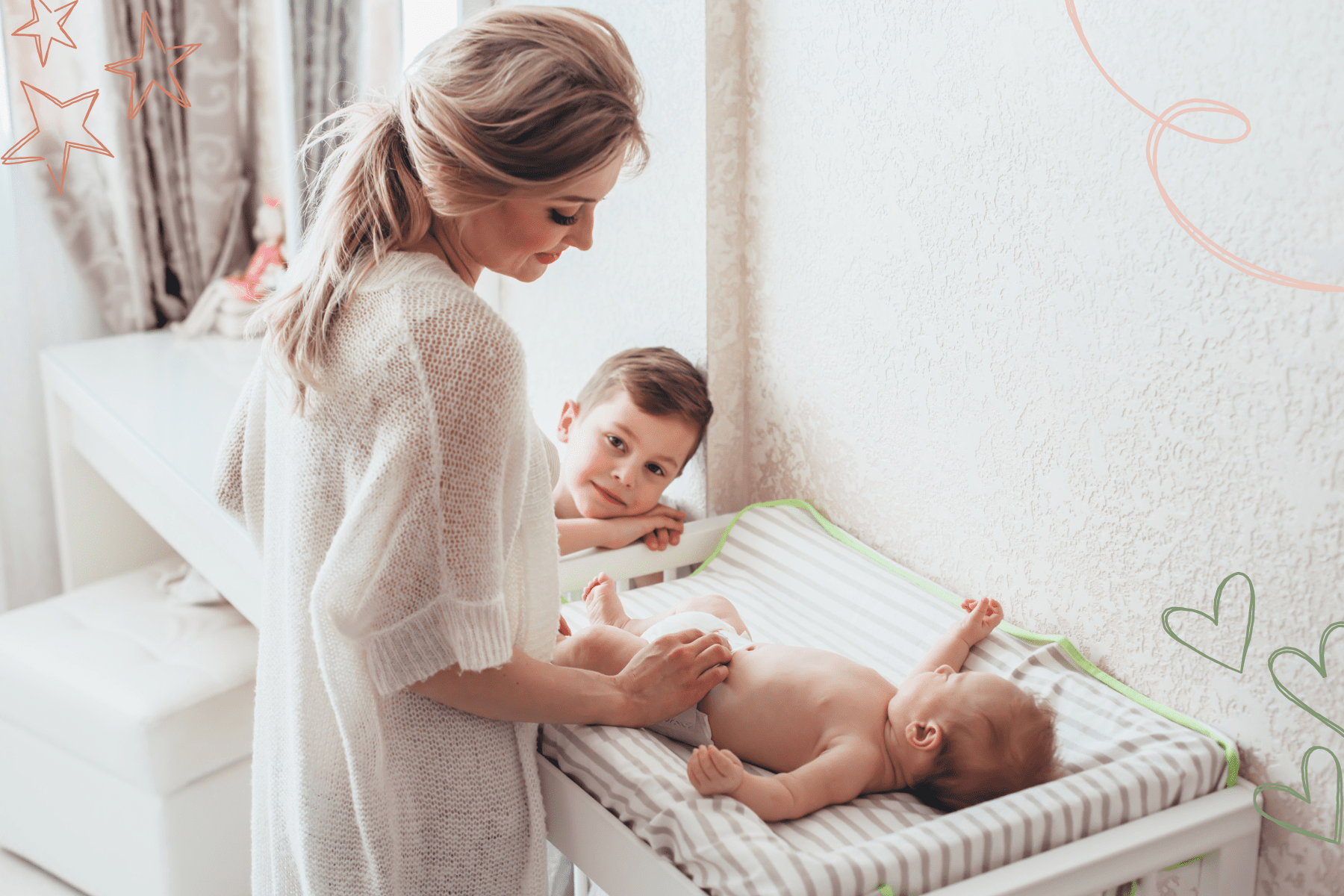 Tip: Organize your baby's clothes by size (with tags on) so that you can see what you have in each of the sizes. Using clothing dividers makes this a lot easier — Check out our free printable for some mountain-themed baby clothing organizers. here!
Don't waste your money on a changing table
I bought a dedicated changing table for my oldest daughter when she was a baby that I thought would be perfect as a dresser or something for her later as she got older . . . but it had a permanent changing portion attached so it just didn't work out the way I thought it would. Choosing to use a sturdy removable changing station that you can rest on top of a long dresser is best for saving space and money. Honestly, I did a bulk of the diaper changes on my lap out at a restaurant (no changing table in the bathroom), in her stroller while out, or on the floor. You're not going to want to turn your back on the kiddo while changing her diaper anyway, so this slimmer option is safe and so much more versatile.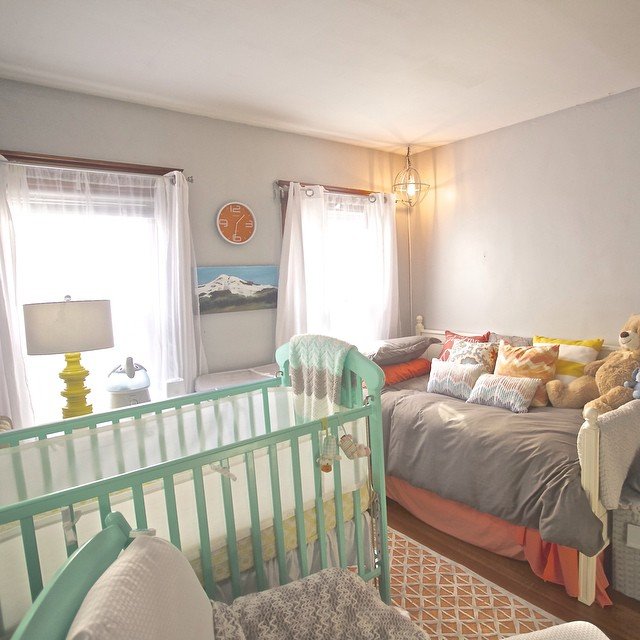 Do stick to essentials
Keep the nursery room simple — Items baby needs and items you need for feeding/changing baby. This means no extra gadgets and especially no computers or TVs if you can help it (our electronics emit a bit of radiation that newborns just don't need). Be sure to have a soothing music player/toy, a chair for feeding or rocking, and enough space for all the diapers and clothes.
Have some do's and don'ts to add to the list? Please share them in the comments below!