The Dos and Don'ts of Co-Sleeping
There's a lot of negative news coverage about co-sleeping involving parents who sleep too sound, drink alcohol or do drugs, and who forget they have a baby! But if you don't fall in those categories it can be extremely beneficial for your child's attachment, security and confidence (as long as you follow some guidelines). Here are some dos and don'ts of co-sleeping.
This post is for informative purposes only and should not be used as medical information or recommendation. What is often called "bed-sharing" is referred to as "co-sleeping" in this post. Updated 5/3/2021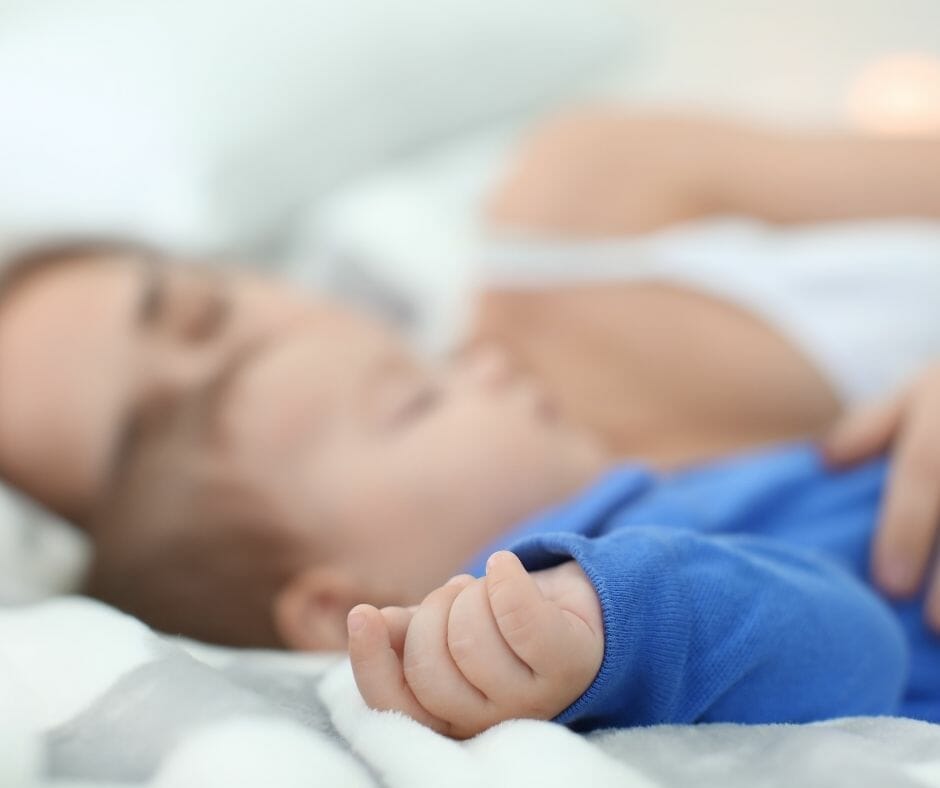 What Not to Do When Co-Sleeping
Co-sleep in a high bed
Co-sleep with baby on the edge of the bed or near sharp objects or table edges
Keep too many pillows in the bed or around baby's face and body
Ever leave your baby unattended in the bed, or in some sort of restraint while on the bed (or even in a crib!)
Get intimate with your partner in the same bed (go somewhere else. Yes it's "natural," but isn't appropriate around littles.)
Drink alcohol or do drugs then co-sleep
The Dos of Co-Sleeping
Record yourself sleeping before you co-sleep to be sure you don't roll in your sleep
Wake yourself up every few hours to check on baby (if you aren't already woken up)
Listen for your baby
Stay aware of your surroundings, and baby
Make a comfortable bed space to lay or sleep upright with baby all night
Give your little one some space
Keep your arm under or very close to baby so she doesn't fall or roll away
Use a low to ground bed so there's less height between the mattress and the floor
Have something (positive) to add? Share your co-sleeping tips in the comments below!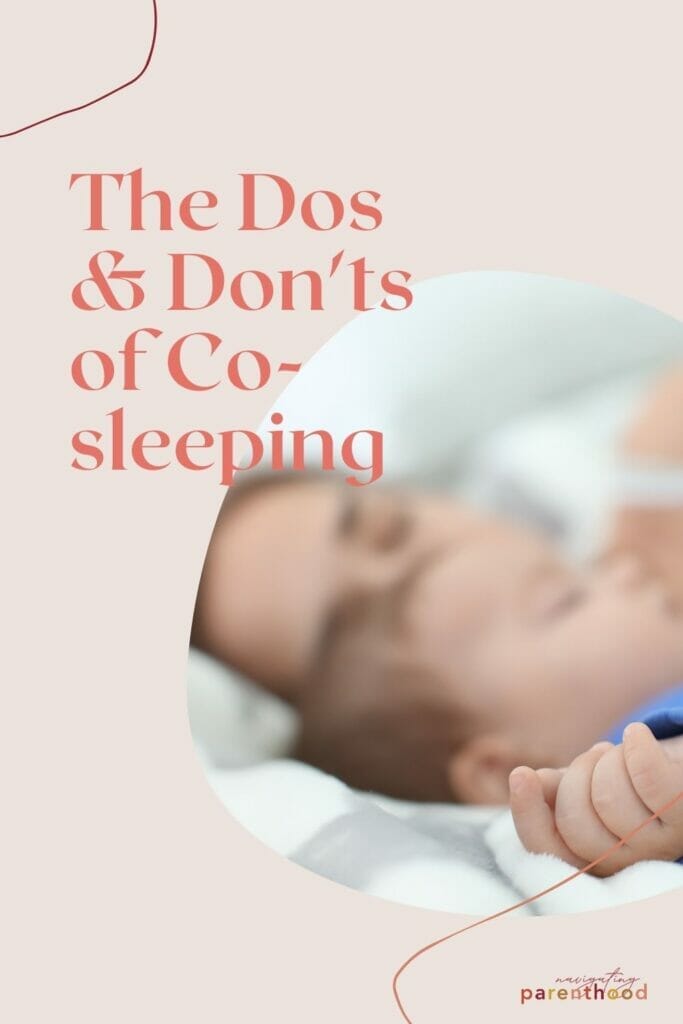 Title:
The Dos and Don'ts of Co-Sleeping
Mentions:
baby, bed sharing, co-sleeping, dad, Family, kids, Mom