This Router Helps Parents Set Digital Boundaries at Home
When my daughter was 1 I didn't let her sit and watch TV. I was extremely active in taking her outside to explore the world, and playing with her age-appropriate toys with her. But when she turned 2 I slowly allowed educational programming until by the time she was 3 and 4 she was hooked on watching shows on my phone. A lot of it had to do with the shift in her age, but also my having to work on the computer more and so allowing her to continue watching longer. It's bothered me for some time, but I wasn't sure how to balance my workload and also not be the bad guy who tells her she's done with electronic devices for the night (sometimes I have to be sensitive in how I give her information). I was sent the KoalaSafe Box ($99, Amazon) for this review— A wireless router that allows you to set time limits and other parental controls on specific devices while in-home — and I knew this is exactly what I was looking for.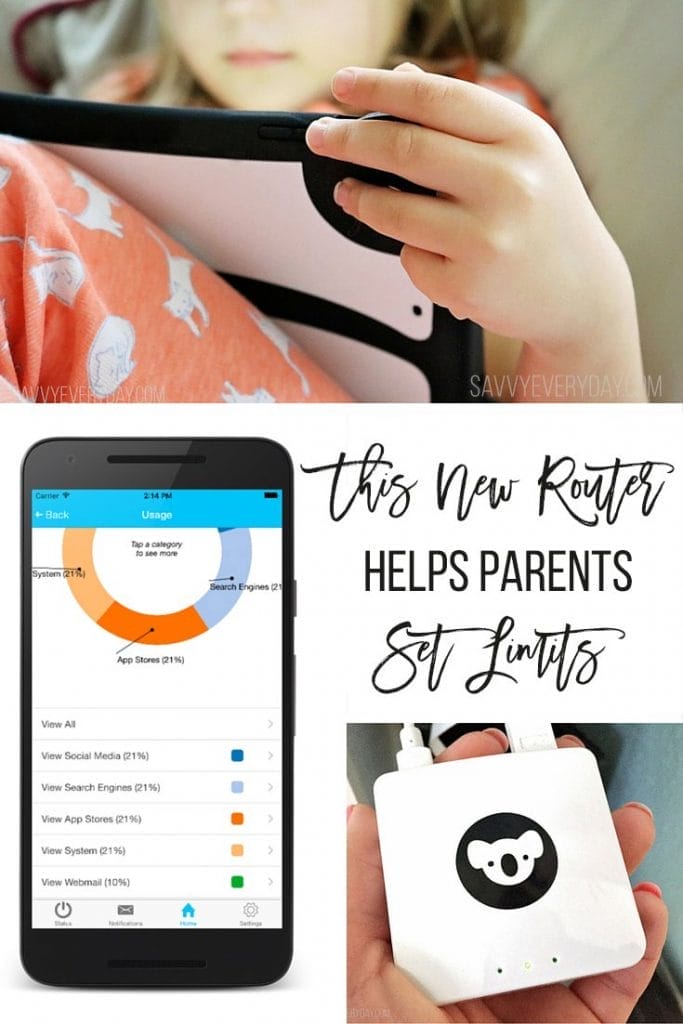 Parental Control
After opening the KoalaSafe package and plugging it into a power source and my current wireless (super easy!), I was ready to create an account in KoalaSafe's free app (available for Windows, Android and ios). Once logged into the app, parents are able to create profiles for each member of the family and set limits on electronic devices based on the settings you create. This allows parents to say there's no Internet between 4-5 p.m. or after 7 p.m. on weeknights. You can also restrict certain websites and apps then get a detailed report on the apps/sites your child is spending time on (and for how long) so that your child/teen gets to live their life and you the parent are in the loop about what's going on in their life at least a bit more.
My daughter isn't on social media yet and not allowed on YouTube unless we hand her a specific video to watch then get the phone back so I pretty much know what she's watching — It's just a matter of how long. KoalaSafe allows me to let her discuss with her the new Internet rules ahead of time but then not have to fight over actually turning the device off when time's up. Creating these set times has allowed us to limit electronics a bit more and have fewer meltdowns. Plus, I get to see where she's spending most of her time so that we can chat about maybe more time in her learning app and less on Netflix.
Work-Life Balance
I don't think this new router is just for kids — A lot of parents need it too. I created a profile for my own in-home Internet usage so that I'm "unplugged" for a good two hours after picking the kiddo up from school. This allows us some bonding time, and time to get lunch or dinner ready together instead of me telling her I have "just one more thing to do" again and again until next thing I know it's been hours. Setting these limits allows me to not be so glued to my devices and have quality time while she's awake. I do enjoy vegging out when she's finally asleep, but I'm trying to balance it out more so awake time is just for her. For $99, I think KoalaSafe is a great deal that offers parents a lot of insight in their own work/online habits as much as that of their children!
How do you set limits on Internet and device usage in your own home?
Title:
This Router Helps Parents Set Digital Boundaries at Home
Mentions:
Family, family tech, family time, internet, internet safety, ipad, kids, kids electronics, kids tablet, KoalaSafe, KoalaSafe Box, parental controls, savvy reviews, tablet, Tech, tv, tv time, wireless, wireless router