The 2014 Holiday Gift Guide & Giveaway
The holidays can be both stressful and exciting — It's a thrill to think about the joy a gift will bring those you love, but it can sometimes feel impossible to know what to get them (or how to afford it). So Savvy Every Day partnered with some great companies to make gifting a little easier this year by compiling a list of gifts little and big for him, her and the kiddos. Whether you're looking for last-minute gifts for co-workers, friends, teachers, babysitters, or family this Holiday Gift Guide has some fantastic gift ideas for you. Having a tough year and aren't sure how you'll manage Christmas? The gifts on this list are want and need items for a reason. Enter the contest at the end of our guide to win your family's Christmas presents (one very lucky U.S. winner will get everything from the gift guide)!
(This guide may contain affiliate links.)
For Him
Speck DuraFolio
Savvy Every Day reviewed the DuraFolio ($50 for iPad Mini 3, $60 iPad Air) back in September, and due to the durability of this case it really is a must-have for the iPad mini users in any home. The military-grade construction withstood my 3-year-old pretty well, but wasn't big and bulky like kid-centered iPad cases. I was able to slide into my purse without it taking up a lot of space and it protected the screen as I hoped it would. Why would the dad, brother or father-in-law in your life want this? Because it's durable and versatile. He can use it, the kids can use it and mom can use it all in different ways and it will hold up! The surface grip is amazing and the colors available really pop.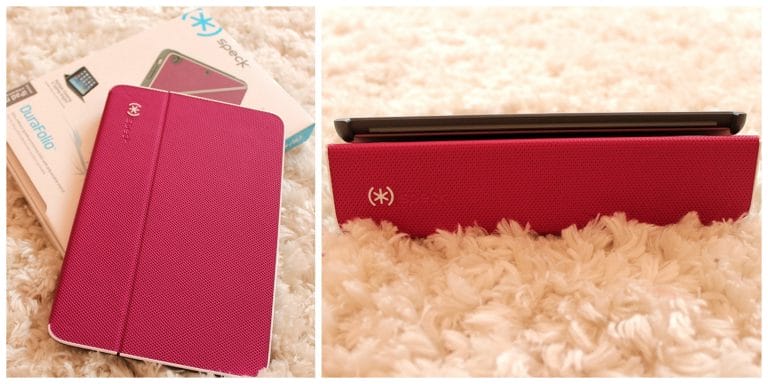 Speck CandyShell Grip Case
Like the glossy look but don't want to lose grip? The Speck CandyShell Grip phone case ($35) is the best of both worlds — form and function. It's available for both iPhones 5c/5s-6 and android phones, too! The dual-layer military-grade construction ensured that your phone is safe and sleek. Yes, dads like more than tech gear, but you almost can't go wrong with these!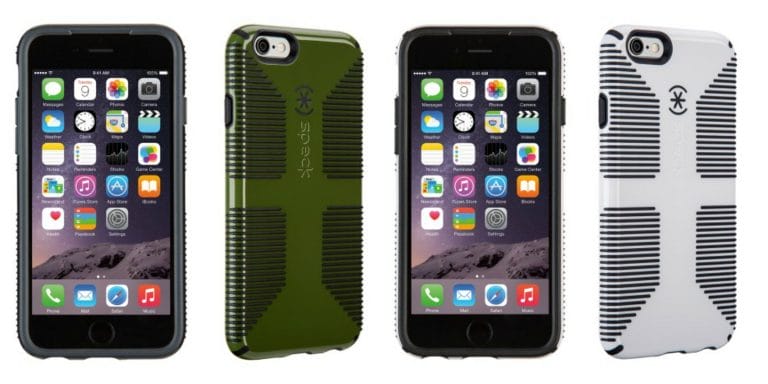 For Her
Mama's Cookies
Everyone loves cookies, but these special Mama's Cookies treats are packed with oats, flax seed and brewer's yeast to boost milk supply if you're nursing. Even if you're not nursing these are some tasty organic cookies . . . and you didn't have to bake them!
ThredUp Gift Card
Does the mama in your life love designer fashion looks, but not the prices? If so, then ThredUp is the place for her! It's like a virtual high-end consignment store where you can buy and sell clothes in fantastic condition for women, girls and boys right from home! Save the lady in your life a trip to the mall and save you all some money with a ThredUp gift card. Aside from the $50 gift card you can enter to win below, ThredUp is currently holding their own giveaway for a designer purse and waiving their seller's fee (until 12/31/14) when you #bagUP and sell one of your handbags! They do all the grunt work, you get 100 percent commission. Not bad!
For the Kids
Bigsbee Subscription
This handy new service allows parents to get brand new or very nicely used high-end shoes for the kiddos instead of buying expensive shoes that get outgrown quickly. Simply buy a subscription for $14 a month (or $24/month if you want 2 pairs of shoes a month), pick your shoes and let your kiddo try them out for a bit before you pick a new pair of shoes and send the old ones back! I first saw Bigsbee at the Spring 2014 Birth & Baby Fair and I'm currently checking out the service for Mommy Nearest. It's a really neat idea — perfect for parents who dread going shoe shopping, or hate buying shoes only for the kiddo to grow out of them within a week or seasons to change before the shoes were used to their full potential. (Check out the giveaway below to enter to win a $30 gift certificate good for a 2-month subscription with Bigsbee!)
Bambu Bib
The creators of the Lalabu Soothe Shirt just released a USA-made bamboo and terry cloth set of bibs called Bambu Bibs and you can be one of the first people to try them! Handmade by legal women refugees, these bibs are durable, fashionable and won't stick to your clothes in the wash (no velcro). They make fun stocking stuffers, add-on gifts to friends or family, or even a great stand-alone gift! (I personally love the Berry March elephant bib, which one is your favorite? Win one below.)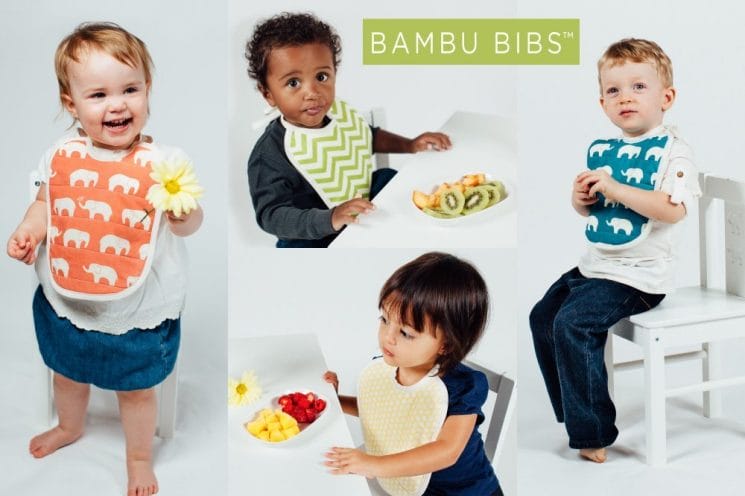 Now for the giveaway! This wonderful giveaway filled with prizes for the whole family will run Dec. 9-16. It's open to all U.S. residents ages 18 and older who complete the giveaway requirements. Winner will receive items directly from the companies after confirmation of the winning email and are required to send a picture to Savvy Every Day or tag Savvy Every Day on social media in a picture of the winner with the prizes. Get a big bonus entry if you're entering this giveaway for a family in need this season! (Must send a photo of this family and the prizes to Savvy Every Day). For the complete rules, please see the Rules section of the Rafflecopter widget. Good luck!
Companies stated are supplying their own products as prizes for Savvy Every Day's 2014 Holiday Gift Guide & Giveaway. Savvy Every Day did not receive items or compensation for this post and the opinions stated are that of the author.

Title:
The 2014 Holiday Gift Guide & Giveaway
Mentions:
baby, babywearing, Bigsbee, dad, Family, gifts, gifts for dad, gifts for the whole family, gifts fro him, giveaway, guide, holiday, holidays, Lalabu, Mama's Cookies, Mom, parenting, Savvy Guide, seasonal, Shop Glover Kids, speck, Speck Products, ThredUp