21 Waterproof Toddler Raincoats to Keep in Your Car
The rainy season is upon us and it is time to start thinking about raincoats for your toddlers to keep in the car for those surprisingly rainy days! Sometimes the rain comes out of nowhere when we're out and about and the last thing we want is to be trapped without a waterproof toddler raincoat! This list of waterproof toddler raincoats should help you find a great raincoat to keep in the car for your toddler!
Updated Oct. 2022
Tips for Shopping for a Waterproof Raincoat
When it comes to shopping for a raincoat, you must make sure it is labeled WATERPROOF! What is the point of a raincoat that isn't waterproof? I am not sure but there sure seem to be a lot of raincoats out there for toddlers (and everyone else for that matter) that aren't actually waterproof but rather water resistant. Now, I don't know about you, but I don't want to be walking around in the rain with a toddler getting soaked and complaining about being wet! So waterproof toddler raincoats it is!
What Makes a Good Waterproof Raincoat
Okay, but what actually makes a good quality waterproof toddler raincoat?
Here are some things to look for when shopping for waterproof toddler raincoats:
first of all, look for the label of WATERPROOF and NOT water-resistant
look for sealed seams
make sure it has a quality attached hood
decide how insulated you want the jacket to be
make sure that it is long enough for your child's torso
For a good guide on how to choose a good rain jacket, check out this post.
Now, this post is about rain jackets for toddlers, but if you are looking for a good winter jacket that is insulated for your toddler, check out my post here on the best warm winter jackets for toddlers.
Awesome Waterproof Toddler Raincoats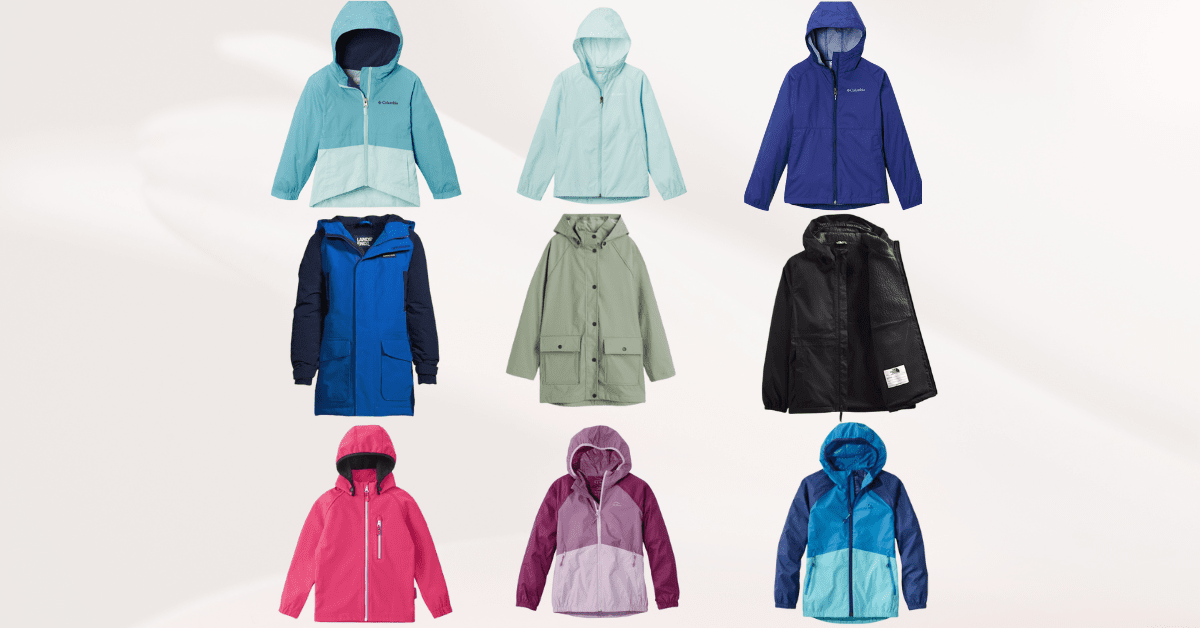 This post contains affiliate links. By clicking on these links, you're keeping this site running, thank you!


I hope you found a good jacket out of this list of waterproof toddler raincoats!
If you loved this post, I think you'd love these ones too:
3 Favorite and Simple Holiday Traditions for Young Families
Best Insulated Toddler Jackets for Winter in Cold Climates
4 Reasons California Moms Love Winter