I'm not always totally on top of getting festive for the different seasons and holidays but we're big fans of Christmas at my house and I'm pretty sure it's my daughter's favorite holiday so I try to make it memorable every year with a few simple traditions we can do as a family. This year is extra special because the baby gets to join in on the fun for his first Christmas!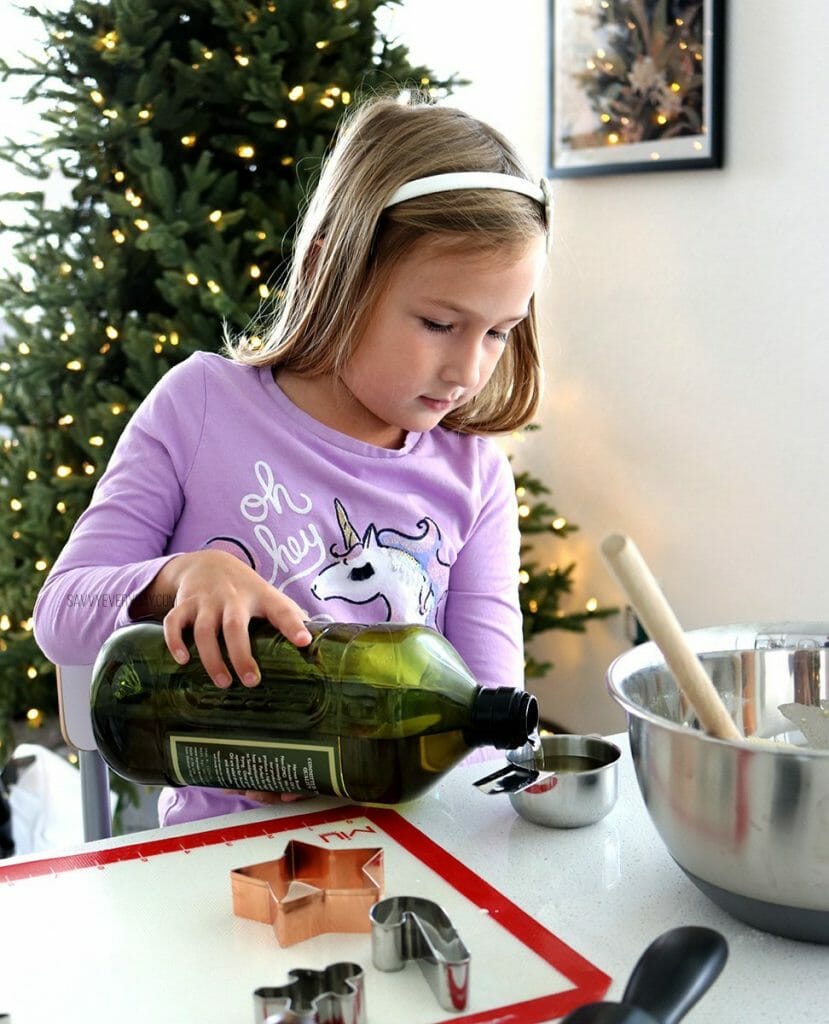 Treat Baking
When I was in high school my mom started the tradition of making holiday butter cookies with me and my sister. When we had kids, they joined the tradition! S loves to bake with me and really enjoys frosting the cookies with her Nana. It isn't quite cookie making time yet but we thought we should make a test batch now to prepare. R isn't quite old enough to help bake yet so he chewed on the cookie presses and emptied out the bottom kitchen cupboards instead.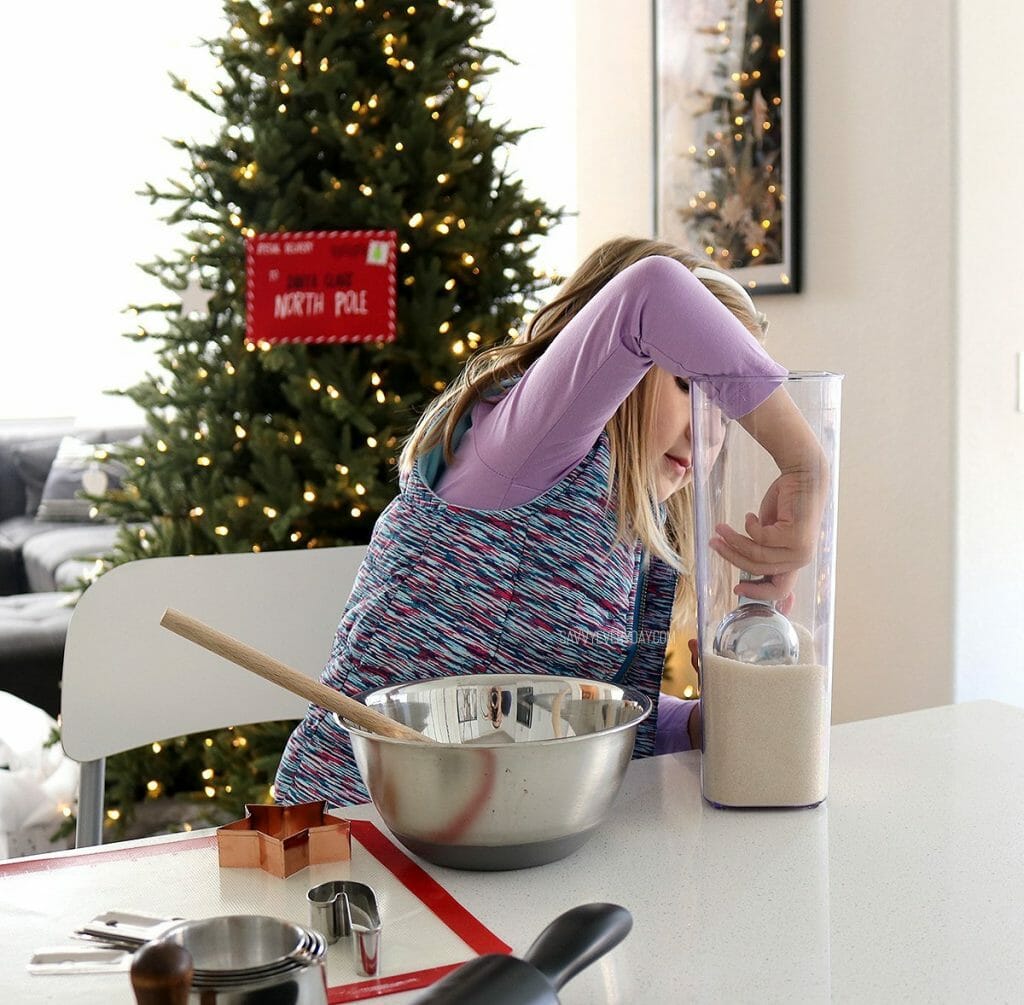 Clothes Shopping
Nana always gives everyone a new pair of PJs on Christmas Eve and we pick up a lot of winter clothes for the kids just before December every year. Some of the best clothing deals happen during the holidays.  I just got the kiddos some super cute outfits in time for the cold weather we've been having, and these outfits are perfect for when we visit the snow later in the year.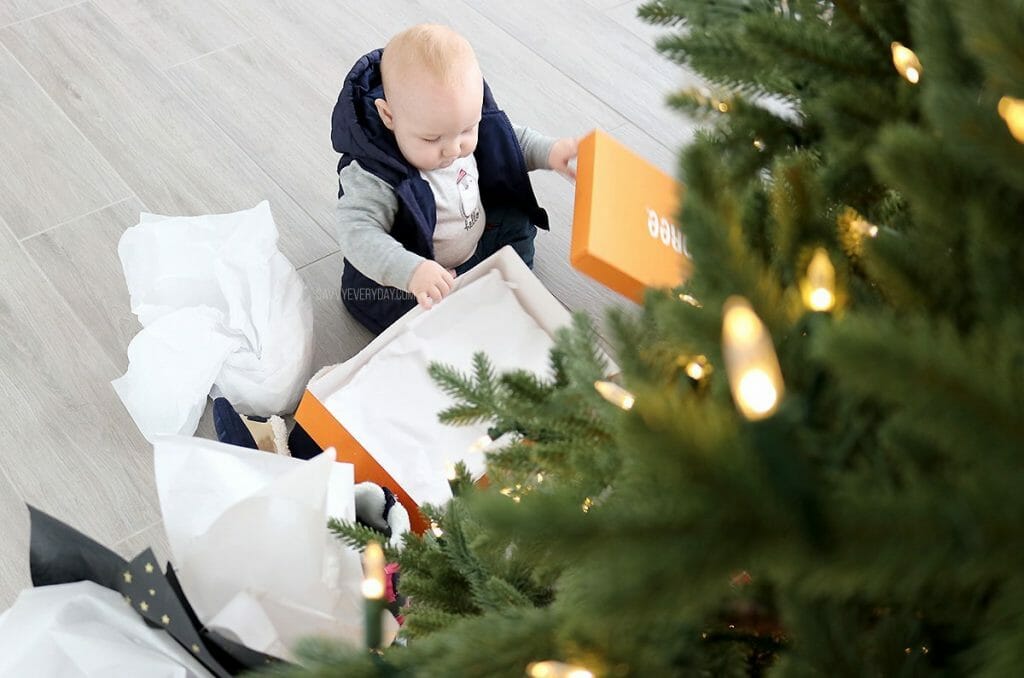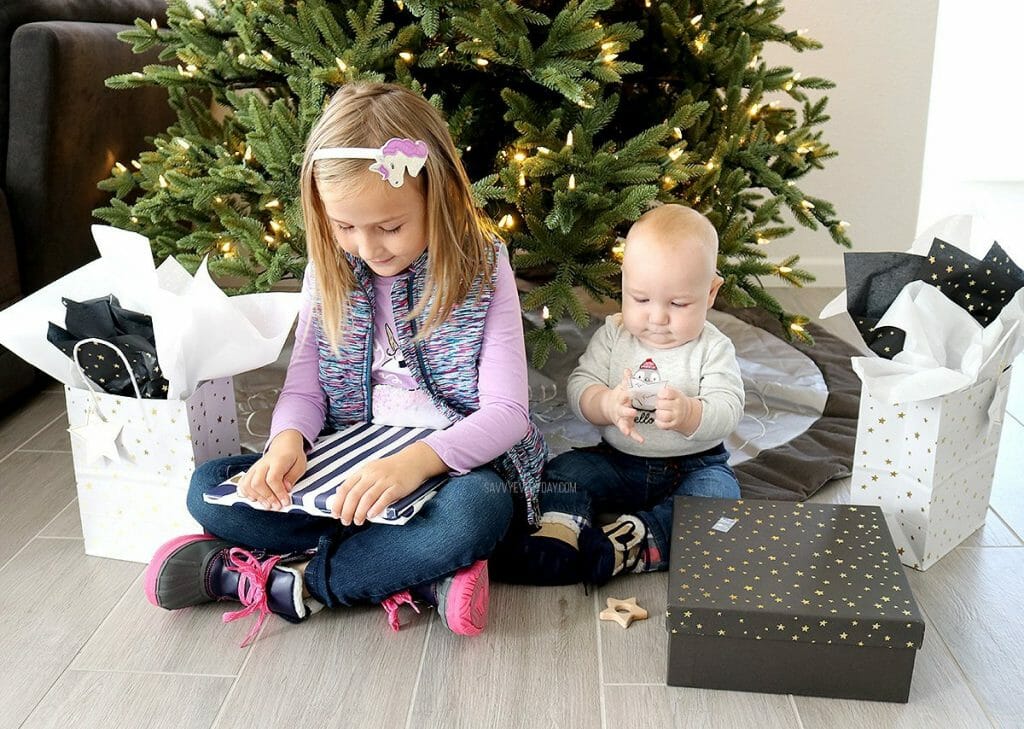 Tree Decorating
How the tree is decorated changes every so often, but the fun of decorating it together is always something we look forward to as a family. I just picked up some new ornaments that S helped me put on the tree for now, but we'll pull out the Christmas boxes from storage to really decorate the whole thing the day after Thanksgiving. She always looks forward to placing the star on the top o the tree, and I think we'll have to be strategic about ornament placement this year since the baby is mobile and pulling down everything he can reach.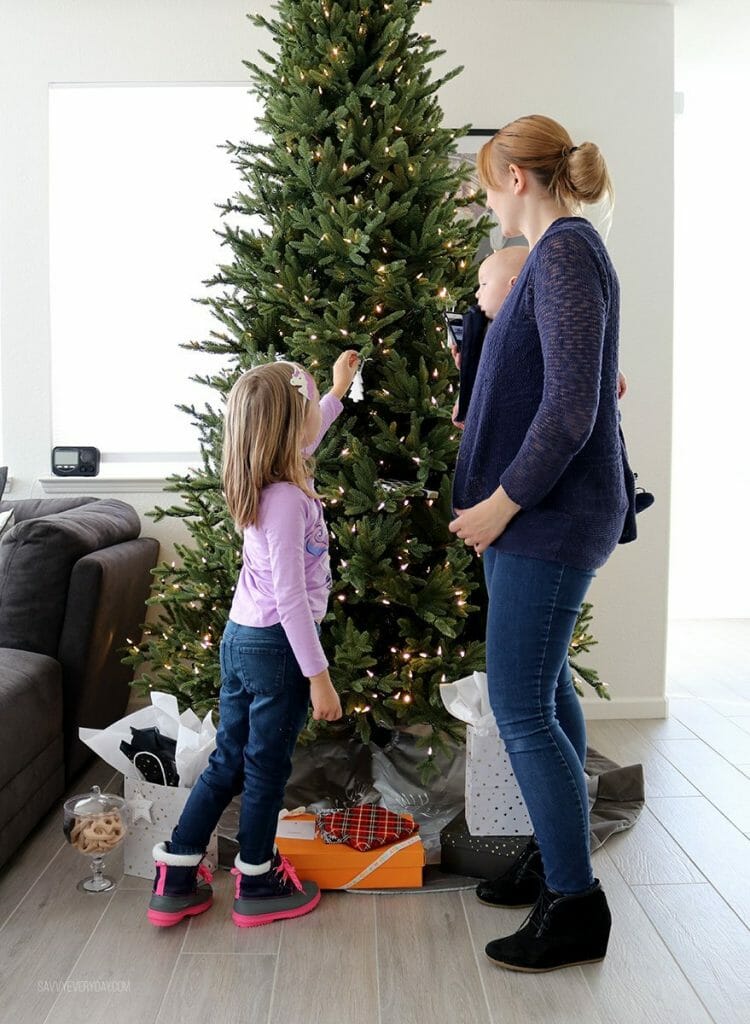 What are your favorite holiday traditions?