It's amazing how many different breastfeeding products are available now. All of the new resources are amazing— especially the breastfeeding products from mom-owned businesses! Try these 5 new breastfeeding products from mom-owned this fall (ASAP), you'll be glad you did. I'm in something like year 8 of breastfeeding and happy to have these tools while extended nursing my third little.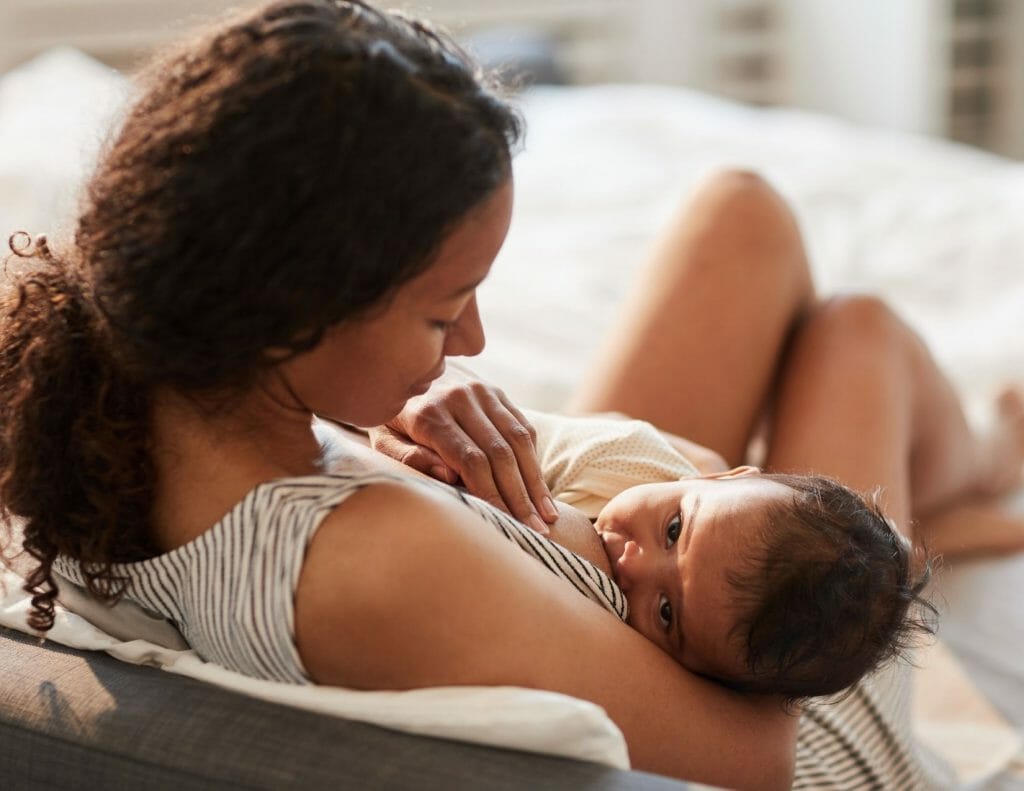 This post contains affiliate links (this doesn't cost you anything but does help support this site). All opinions are mine alone and are not medical advice.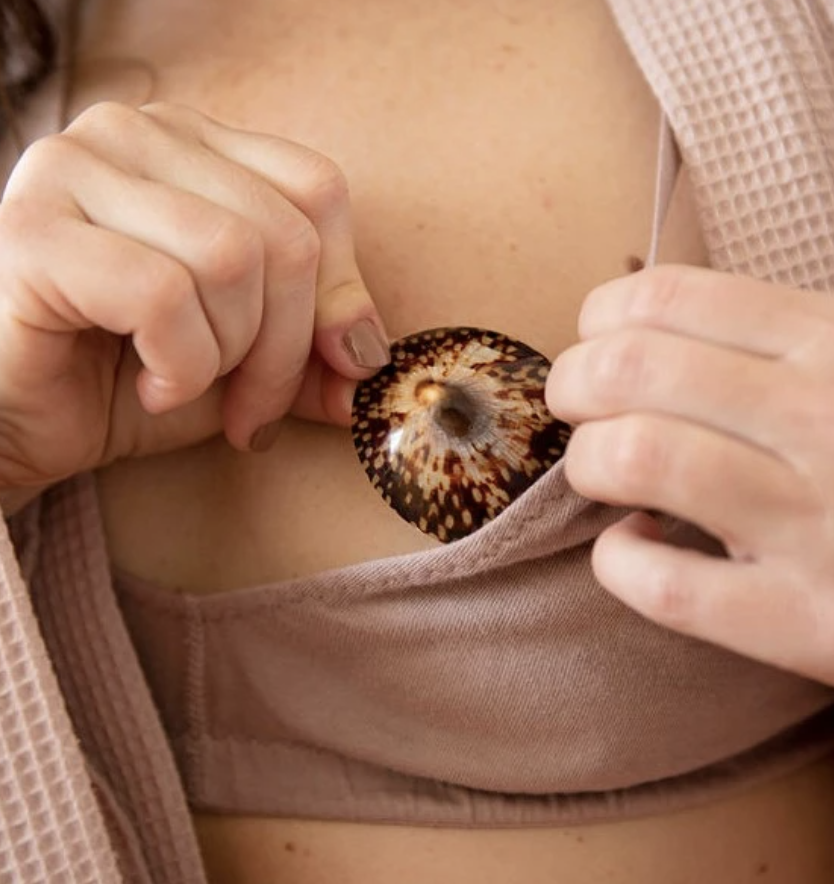 Shellies Breastfeeding Seashells
How cool is this natural Earth-made breastfeeding solution? Use the healing properties of your breastmilk and the cooling touch of Shellies Breastfeeding Shells to soothe sore nipples discreetly throughout the day. They're also a great barrier between sore nipples and breastfeeding pads or bras. The Breastfeeding Shells are created using shells that would normally be thrown out after the limpets are eaten, then polished by craftsman to be used by nursing moms just as Norwegians have used them since the time of Vikings. Though these shells can last several pregnancies, they can always be used as coastal decoration when you're no longer nursing, too! Bonus: 15% off with code 15FORMAMAS.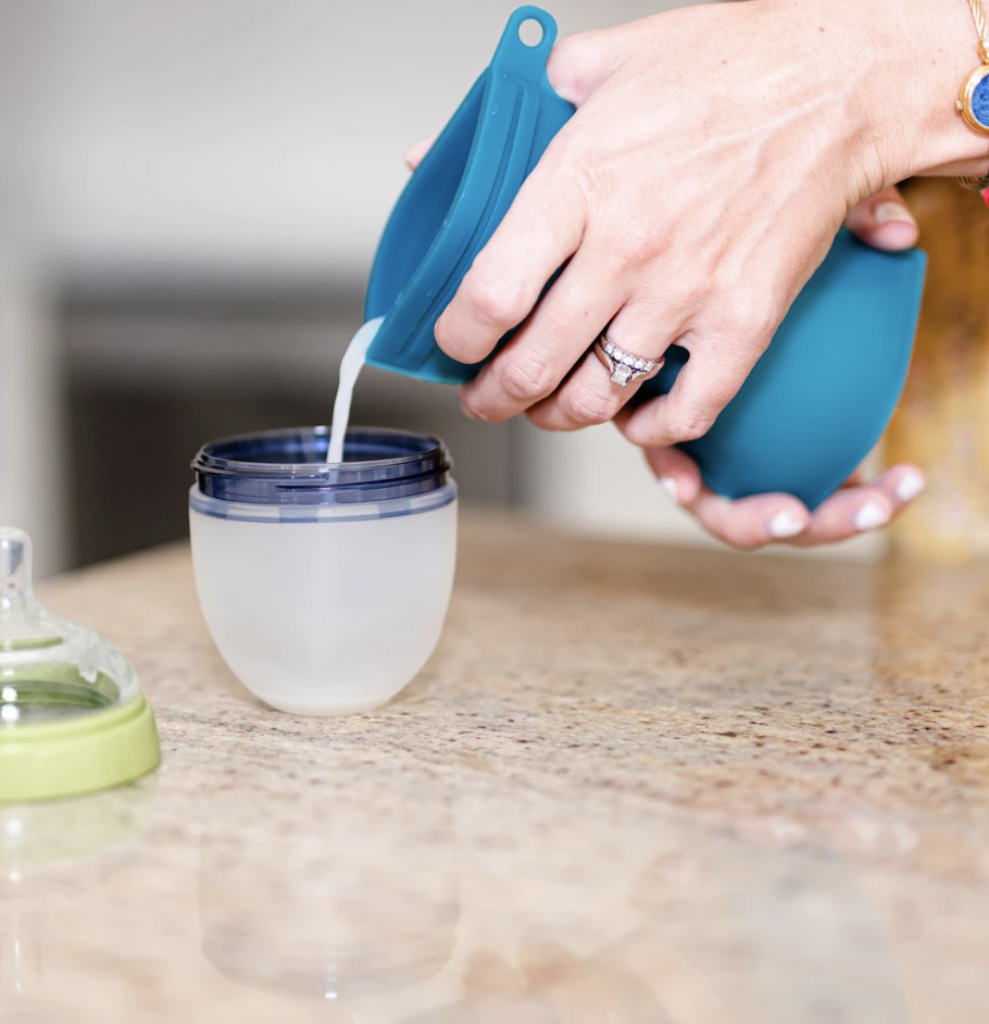 Junobie Milk bags
Now you can ditch the plastic breastmilk bags and use reusable silicon bags instead! Junobie bags are freezer safe, easy to close, and write on and come in a bunch of fun colors. Plus, they can be used as toddler snack bags! I like following along to see the neat breastmilk storage tips they share on social, too. My favorite so far has been the tip to label pumped milk with any symptoms your child has at the moment so that you can then use that pumped milk to help them feel better at a later date.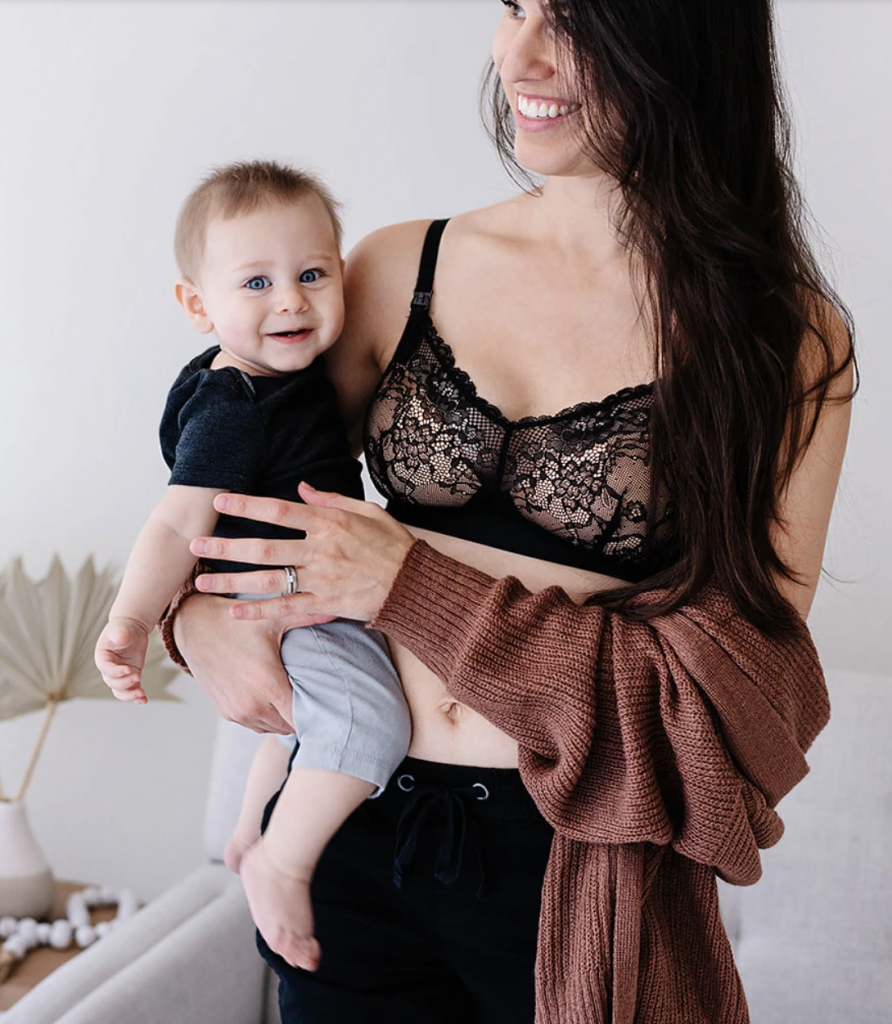 Stylish Nursing Bra
Breastfeeding doesn't mean you can't wear cute bras or feel sexy! Mama-owned Oh La Lari is on a mission to empower mothers to feel beautiful in their post-birth bodies. Their pretty bralettes are comfortable, flattering, and easy to nurse in.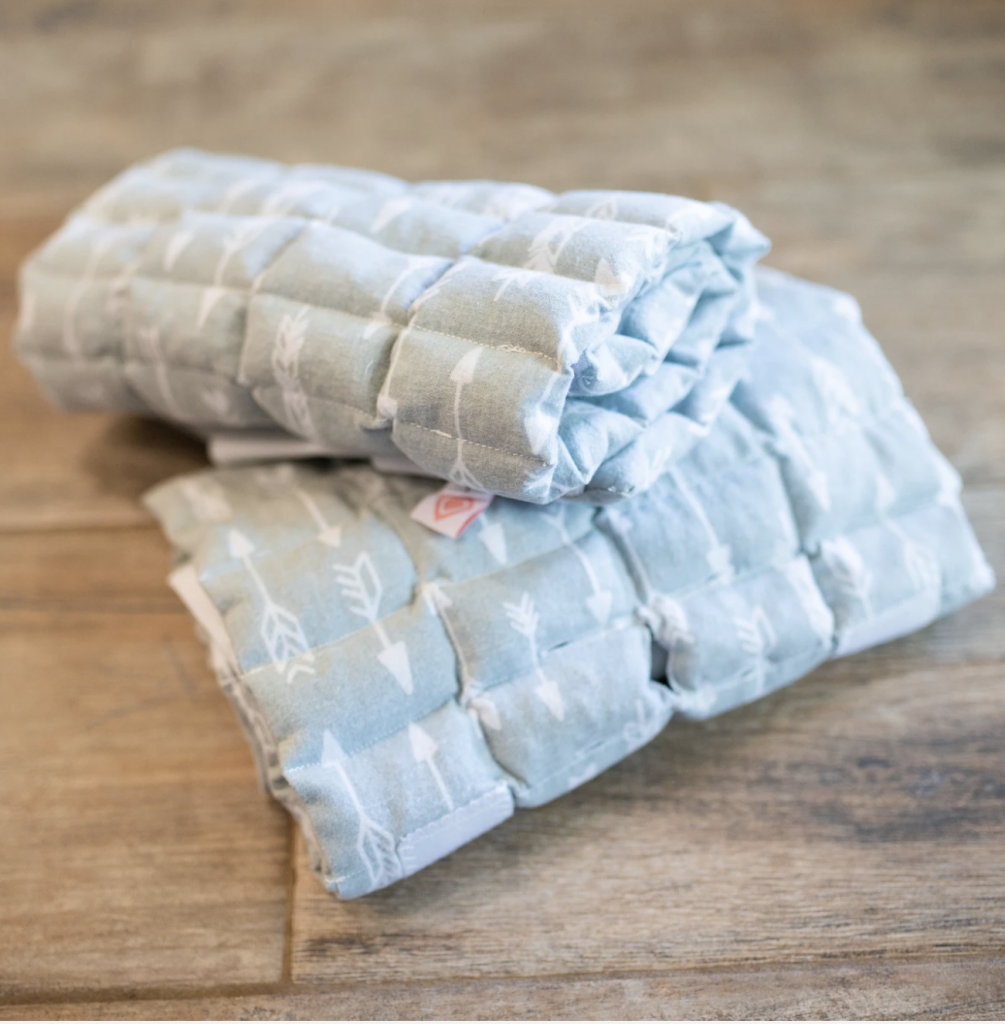 Mama's Milk Wrap Nustle
I'm a huge fan of multi-use items so when I heard about Nustle it was a must-see for me. You know how amazing it is to have a little cold pack on sore nipples or a small warm pack for some relief when you're clogged up? Well, you haven't seen anything yet! Nustle covers your whole chest to provide a large area of hands-free relief. You can even warm it up, put it on, and use the two slot openings to have a soothing hands-free pump session! One of my other favorite parts about Nustle is that you can use it for cramping or back pain as well, so even if you're no longer nursing it's a home staple. Removable covers for easy cleaning is also coming soon!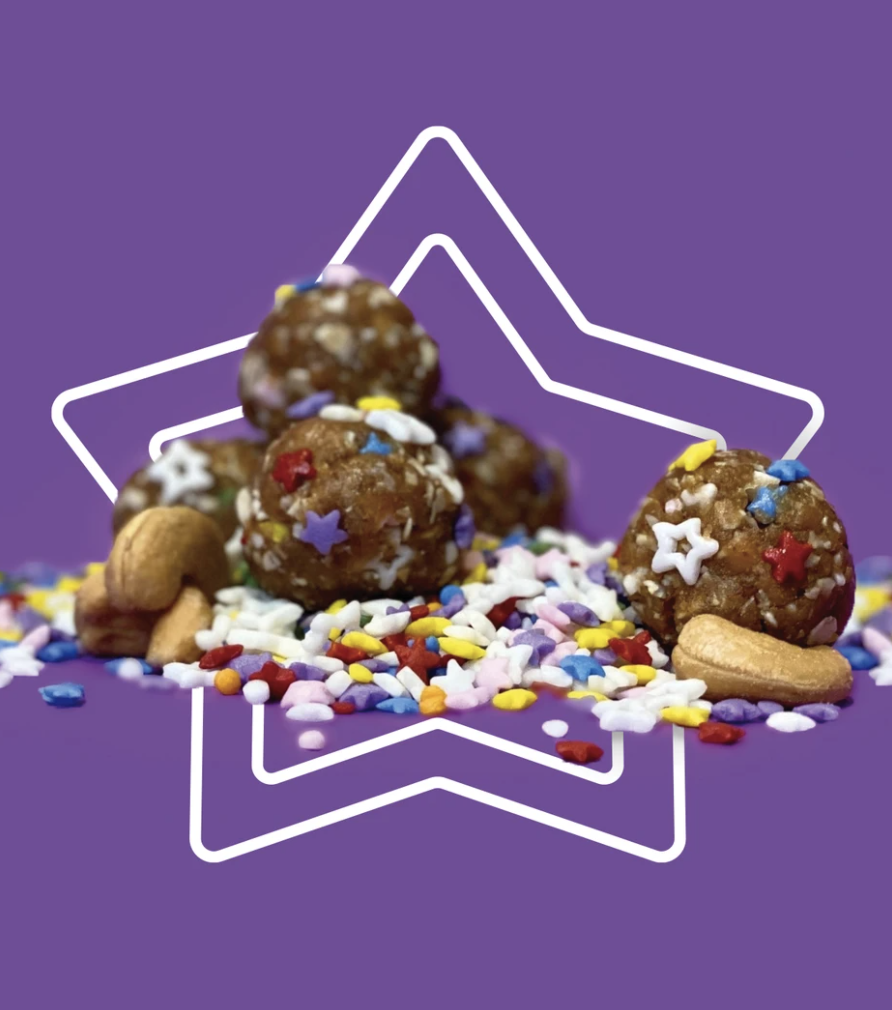 Nunona Breastfeeding Treats
If you're anything like me, then you know that plant-based whole foods are optimal for nutrition … but you can barely pee alone, let alone eat what you're supposed to. That's where Nunona saves the day. The mom who created Nunona wanted to ditch the synthetic supplements and nourish her body (and baby) using whole foods instead. Now, all mamas can benefit from Nunona's science-backed treats! Each kit comes with 28 bite-sized energy balls divided by daily packs of four balls each. These packs ensure that breastfeeding moms remember to eat a nutritious snack while on-the-go, which can increase milk supply, but mostly will increase the quality of milk you give your baby.