5 New Top Rated Breastfeeding Products to Try ASAP
It's amazing how many different breastfeeding products are available now. All of the new resources are amazing— especially the breastfeeding products from mom-owned businesses! Try these 5 new top-rated breastfeeding products from mom-owned this fall (ASAP), you'll be glad you did. I'm in something like year 10 of breastfeeding and happy to have these tools while extended nursing for the fourth time.
This post contains affiliate links (this doesn't cost you anything but does help support this site). All opinions are mine alone and are not medical advice.
Why These are Top Rated Breastfeeding Products
The five products that have made this list of top-rated breastfeeding products are on this list because of their unique offerings. First up we have a new and unique way to calm your sore breastfeeding nipples. In a seashell of all things! Then we have innovative silicone milk bags that can be used beyond the breastfeeding period. Next up we have nursing bras that are actually cute and sexy. Then a wrap that is both heating and cooling for your sore breasts while breastfeeding. Lastly, I am sharing some awesome, delicious, and utterly nutritious breastfeeding snacks!
Let's dive into the top-rated breastfeeding products you need to try ASAP!
Top Rated Breastfeeding Products to Try ASAP
Shellies Breastfeeding Seashells
How cool is this natural Earth-made breastfeeding solution? Use the healing properties of your breastmilk and the cooling touch of Shellies Breastfeeding Shells to soothe sore nipples discreetly throughout the day. They're also a great barrier between sore nipples and breastfeeding pads or bras which is why they made this list of top rated breastfeeding products. The Breastfeeding Shells are created using shells that would normally be thrown out after the limpets are eaten, then polished by craftsman to be used by nursing moms just as Norwegians have used them since the time of Vikings. Though these shells can last several pregnancies, they can always be used as coastal decoration when you're no longer nursing, too! Bonus: 15% off with code 15FORMAMAS.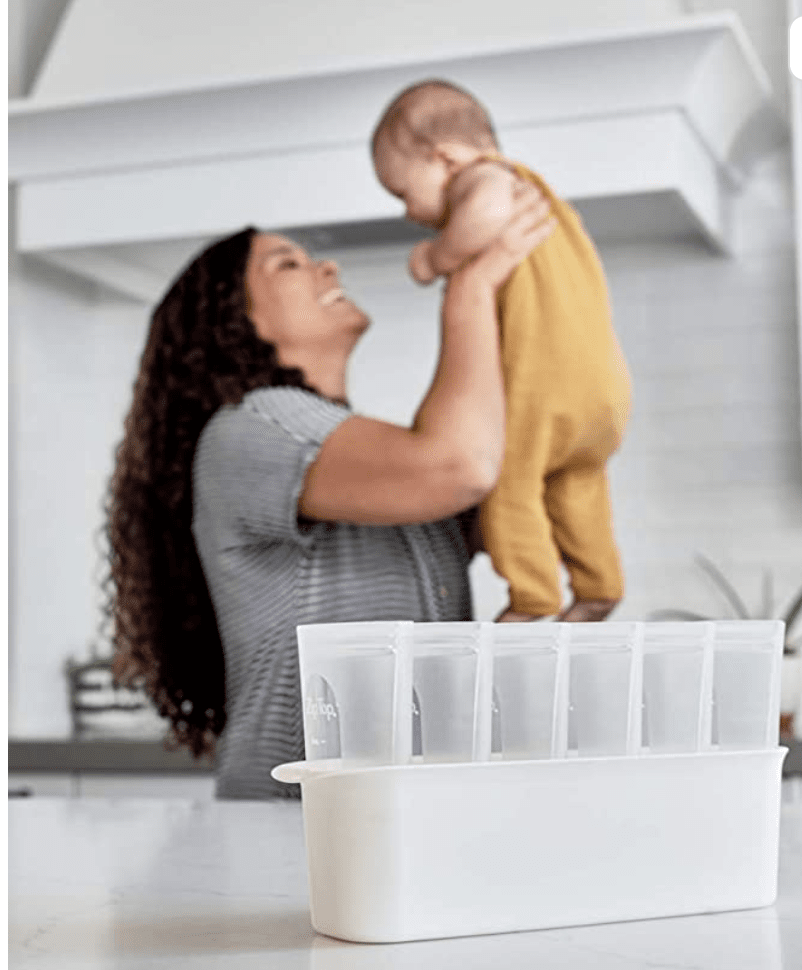 Zip Top Milk Bags for Breast Milk
Now you can ditch the plastic breastmilk bags and use reusable silicon bags (Amazon affiliate) instead! Zip Top bags are freezer safe, easy to close and write on and come in a bunch of fun colors. Plus, they can be used as toddler snack bags and are made in the USA! Shop this top-rated breastfeeding product below!
Stylish Nursing Bra
Breastfeeding doesn't mean you can't wear cute bras or feel sexy! Mama-owned Oh La Lari is on a mission to empower mothers to feel beautiful in their post-birth bodies. Their pretty bralettes are comfortable, flattering, and easy to nurse in which is why they made this list of top-rated breastfeeding products!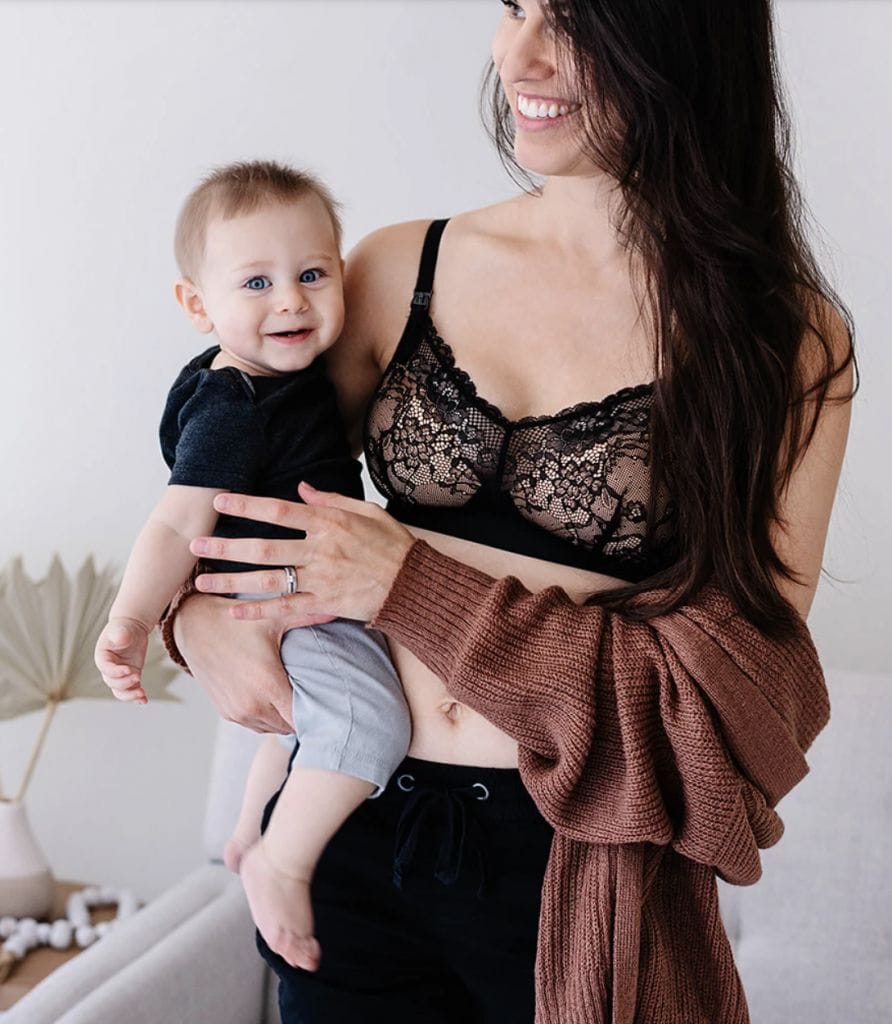 Earth Mama's Booby Tubes for Breastfeeding Relief
I'm a huge fan of multi-use items so when I heard about Earth Mama's Booby Tubes (Amazon affiliate) for breastfeeding relief it was a must-try for me. Boobie Tubes offer both cooling relief and warm relief too! I also like to use them on my neck when it's hot out or I have neck pain.
Agni Breastfeeding Treats
If you're anything like me, you can barely pee alone, let alone eat all the healthy things you're supposed to. That's where Agni saves the day. Each Agni box is curated with your health in mind based on your specific life phase to ensure you're getting the nutrients your body needs. Shop this top-rated breastfeeding product below! Use code NP20 for 20% off!