3 things About Cloth Diapering You Need to Know
This cloth diapering post is sponsored by P&G and Tide but all opinions are honest and my own.
Have you ever thought about trying cloth diapers? I was determined to cloth diaper when I had my first baby and even tried a cloth diaper delivery service! But with little information and a high delivery bill, my time with cloth diapers didn't last very long. With my second kiddo, I had more information about the types of cloth diapers and how to clean them myself so I've learned a lot about cloth diapering and how to make it work for my family. Here are a few things about cloth diapering that I've learned over the years that you should know.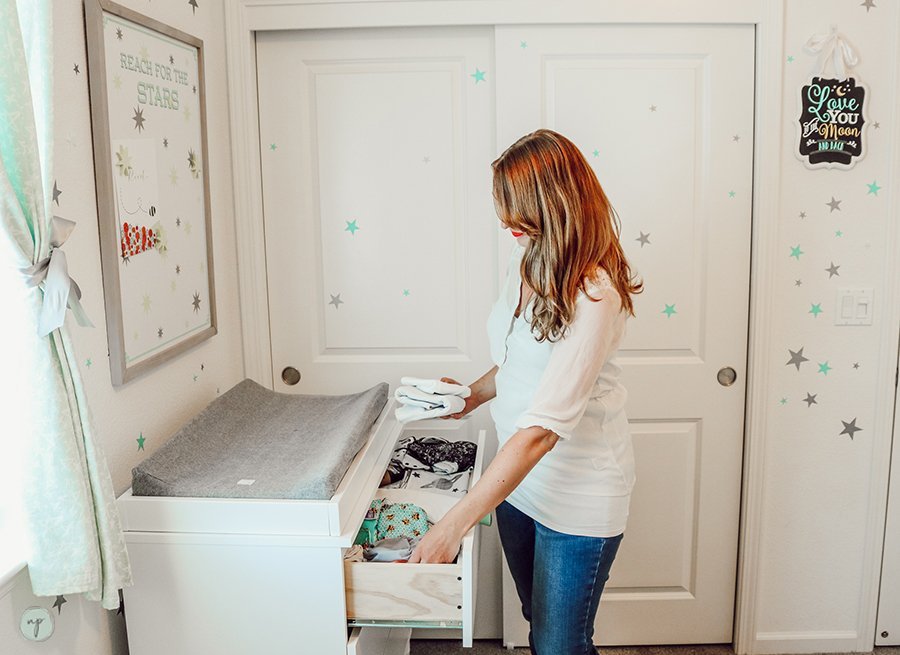 Cloth Diapering Isn't the Same for Everyone
For some, cloth diapering comes easy, but for others (like me) it doesn't quite click that way. I really wanted to cloth diaper to save money on diapers and save the planet, so I let go of the notion that to be truly "crunchy" or a cloth-diapering mom, you need to do it 100%. Yes, you can cloth diaper at home, on the go and even if you drop your baby off at daycare — it can be done 100%. But, there are also so many reasons parents are close to cloth diapering then decide not to because they think they need to be all in, and it doesn't have to be that way. Cloth diapering even just a little still saves you money and helps the planet, plus it might be a good way to avoid diaper rash.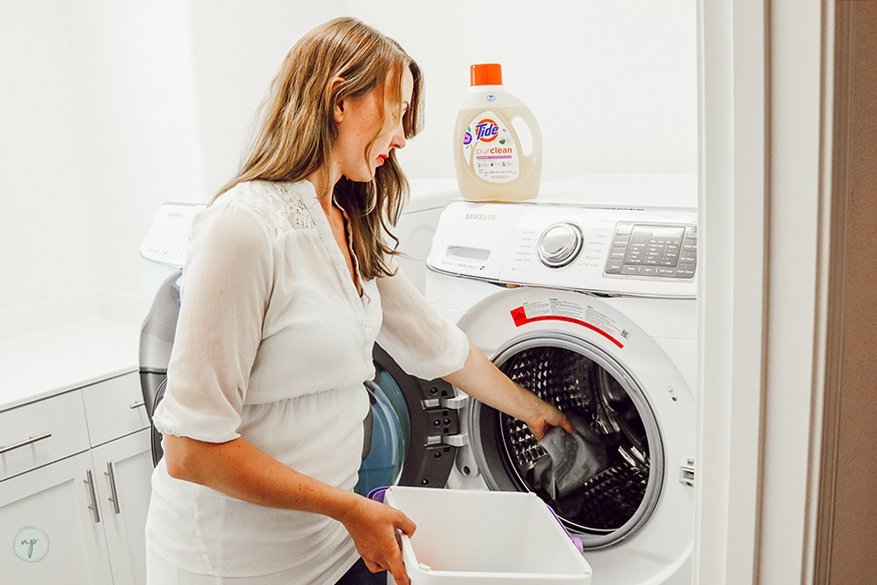 With my second, I knew I wasn't ready to use cloth with the frequent blowouts of a newborn since adjusting to two kiddos was a rough transition for me. I waited a few months and started cloth diapering at night when I knew there'd only be pee in the diaper. When my son had regular bowel movements I began to cloth diaper during the day, too. I wasn't ready to do all the extra things you need to do for poo in a diaper. With pee, you can simply throw the diapers in the wash as normal with Tide purclean Liquid or add the diapers to your wash with baby's other clothes! I made cloth-diapering work for my family based on when to use cloth diapers and at what ages/stages in development worked for us, and I'm glad I did. Now, instead of burning out and giving up on the idea of cloth diapering, I've been able to keep at it and am excited to cloth diaper again with our last baby coming in December!

You Can Use Regular Laundry Detergent
As long as you're using a safe detergent, free of items that could cause buildup, you don't need to go searching for a specialty detergent. This is another thing that confuses a lot of new parents wanting to try cloth diapers . . . but it doesn't have to. In fact, Tide makes a laundry liquid that's free of dyes, chlorine, phosphates and optical brighteners — Tide purclean Liquid! I'm using the lavender honey scented purclean Liquid right now and just adore how the scent is so calming. It doesn't smell overwhelming or fake and perfumey like other liquid detergents that I've tried. Tide purclean also comes in unscented, which is free of fragrances (huge win for sensitive skin).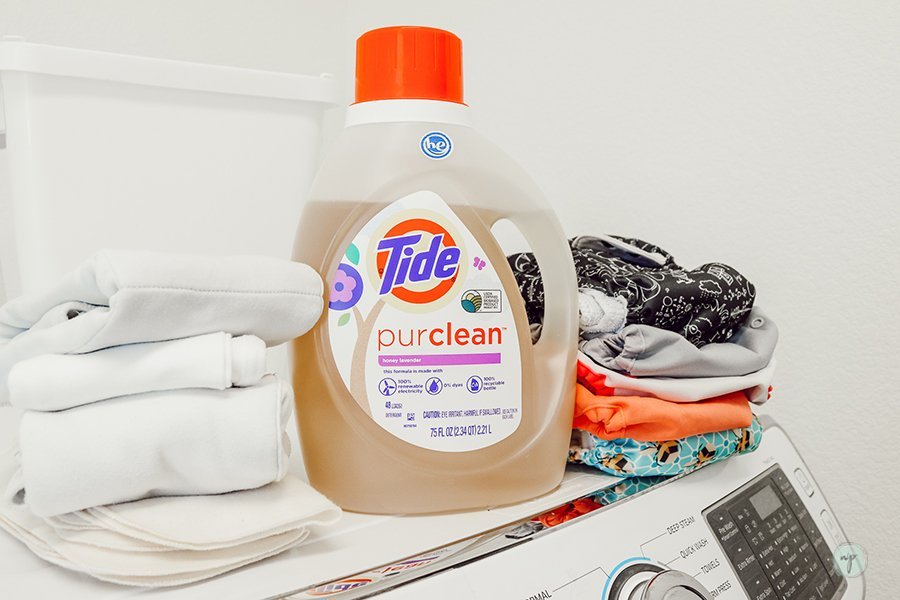 I'm pretty excited about Tide purclean because not only does it meet the requirements of a laundry detergent for cloth diapers on the basic level, but it works well (using the cleaning power of Tide) to clean BM soiled cloth diapers in both the cold water pre-wash cycle and hotter sanitizing cycle. Learn more about Tide purclean Liquid online, here.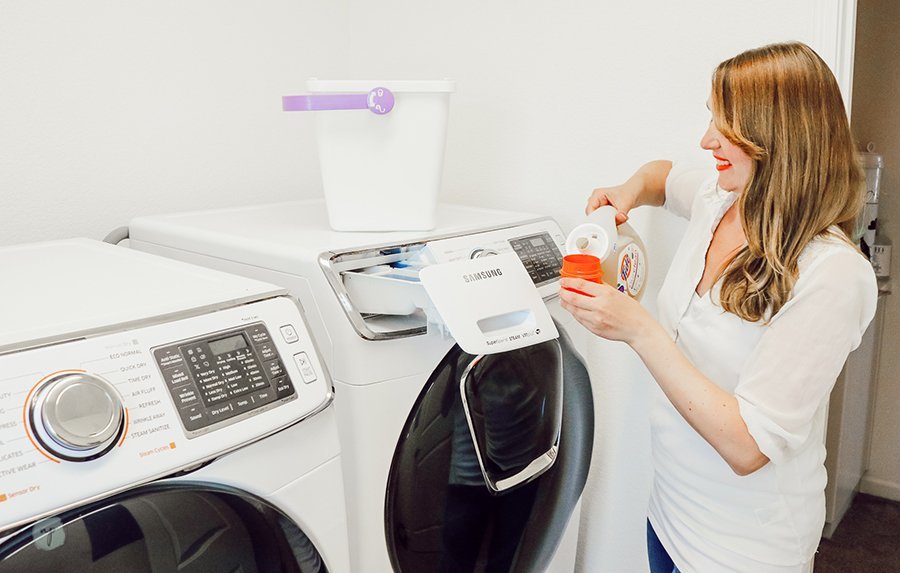 Cloth Diapers Are Like Cinderella's Glass Slipper
Similar to Cinderella's glass slipper or the story of Goldilocks, sometimes it takes a while to find the right cloth diaper for you and your baby. There are all-in-one cloth diapers, which are similar to a disposable diaper because you just need to grab it and put it on baby, but they can be bulky and some parents don't like the wash process. Then there are hybrids which use covers with disposable liners or reusable ones (called prefolds) — these allow you to decide if you'd like to add a thick overnight liner or a thinner daytime one in the diaper. There are also pocket diapers— a hybrid between the two above with more lining in the cover and a slot for the additional liner you'd add for daytime or nighttime use.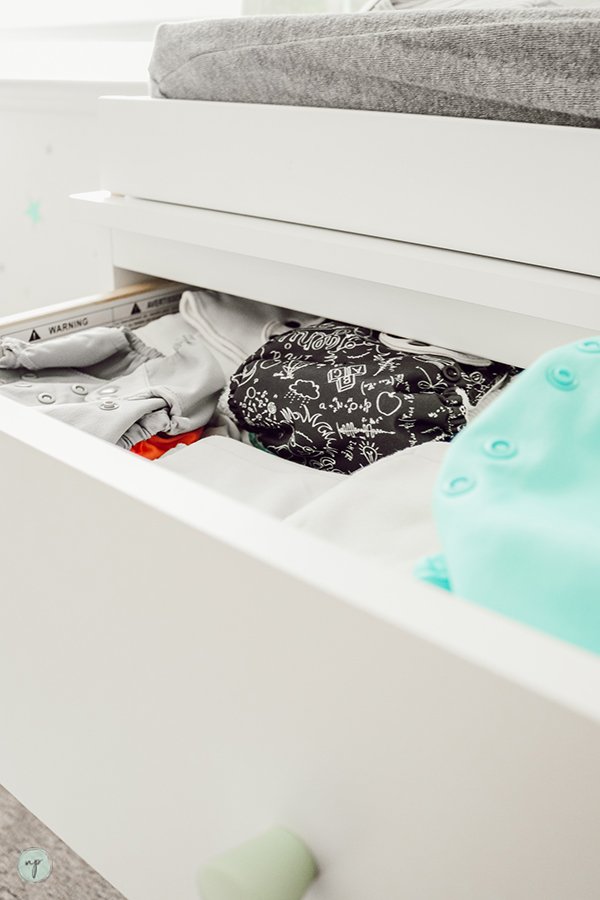 It goes on and on with all-in-two diapers, flat diapers, sleeve diapers, etc. If you ask moms in a cloth diapering group to name their favorite diaper, chances are everyone will tell you something different about not only their favorite type of cloth diapers but preferred brands for buying certain types. In the end, you really just need to test them yourself because each kiddo is different and depending on your baby's age, a certain type of cloth diaper may work better than others. I bought a few all-in-one diapers at first and really liked them, but as my son got older I found that the hybrids worked better for us. 80% of my cloth diapers are pre-folds and covers (or hybrids).
Are you new to cloth diapering or a seasoned pro? What's one thing you've learned over the years that could help new parents considering cloth diapers? Head over to Tide to buy Tide purclean today!