3 Reasons Teething Necklaces are a Must for New Parents
This teething post is brought to you by QALO and The Motherhood. All opinions are my own.
Teething isn't fun for anyone — babies and toddlers are extra tired, cranky, clingy and in pain when teething and parents are simply emotionally and physically exhausted. But there are a few things you can do to ease the discomfort for everyone, like wearing teething jewelry. Here are a few reasons you may want to pick up some teething jewelry of your own, whether you're a mom or a dad.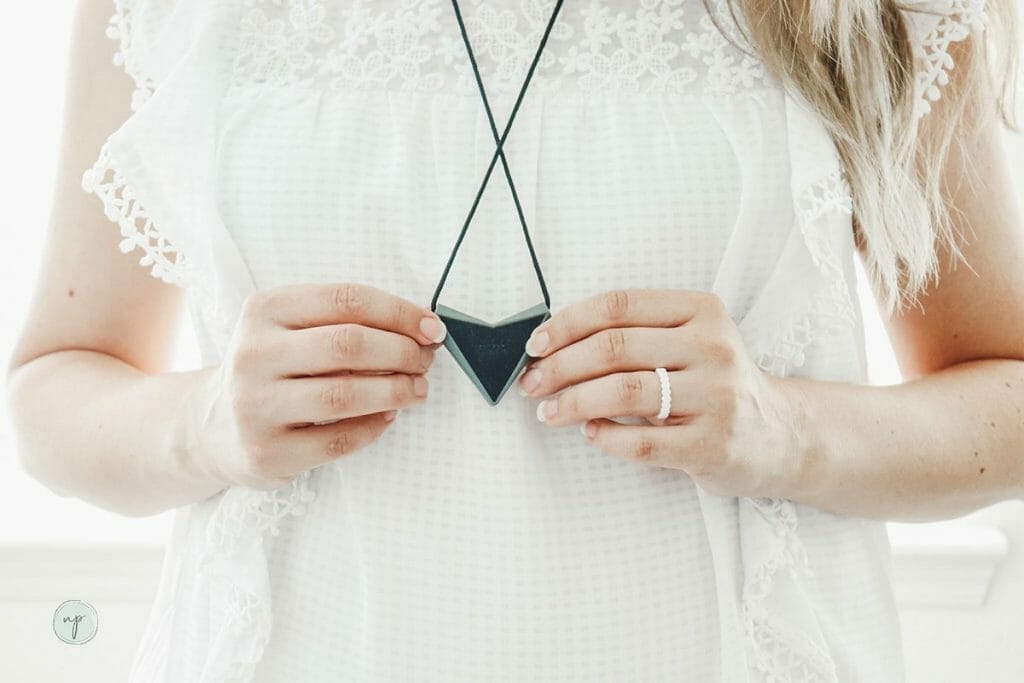 Teething Necklaces Promote a Sense of Security
This one is huge. Since your little will likely want to be held more often, wearing a teething necklace allows them to feel your comfort while chomping on something that helps with the discomfort. If you lean over to pick something up, it gives them something to hold onto so they won't feel like they're going to separate from you. It can be easy for parents to feel agitated or touched out, but it's important to slow down and understand just how healing simply being held by you or being near you can be for your son or daughter.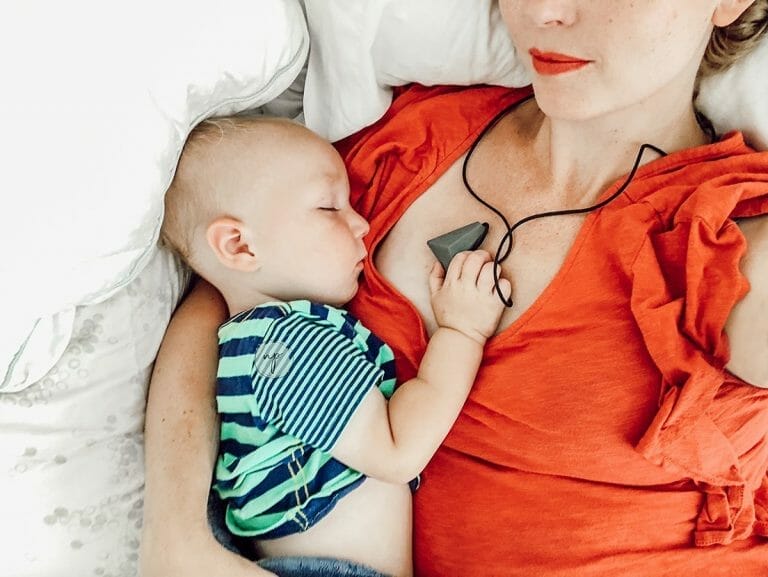 Teething Necklaces are Fashionable and Mobile
OK, not all teething necklaces are created equal, but if you pick up one that looks fairly close to a regular necklace that you'd normally wear — like the new QALO teething necklaces, then you don't need to feel awkward about what you're wearing for the sake of your kiddo. We have silicon wedding bands from QALO and noticed that they released a variety of teething necklace styles (Dog Tag, V Pendant and Hex and Barrel) in white marble, gray, teal and blue moonstone for mom or dad so I picked up a few. I went with two V Pendant necklaces — one in gray and another in blue moonstone.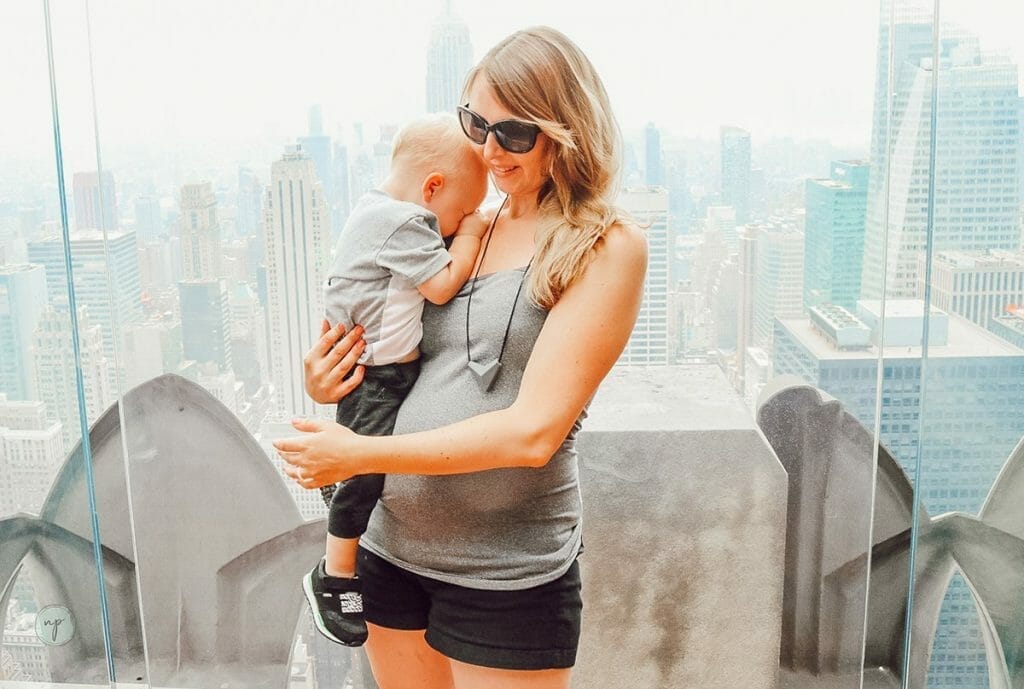 I suggest getting several teething necklaces so you can leave one in the diaper bag, house or car. I also like to get teething necklaces in different colors to go with my outfits. My son was teething when we went on a recent trip to NYC and Canada so I was happy to have my necklaces versus carrying a bunch of hand-held teethers that may fall out of our bags or get lost.
QALO also offers the option to engrave something on the back of the teething necklace you choose so I wrote "Mama," but I think it's a great opportunity to write a parent's phone number, any abbreviated medical info, or any words or names that are special to the family.
The Right Teething Necklaces are Safe & Effective
Again, not all teething necklaces are created equal, so be sure to look into the materials used to make the one you're looking at. Safety is extremely important when it comes to parent & baby products! QALO teething necklaces are made of 100% food-grade silicone and use durable nylon paracord (to withstand baby's pulls), plus are tested by a third-party lab to ensure they meet or exceed current U.S. Consumer Product Safety Commission Standards. They're also FDA-approved and free of BPA, PVC, Phthalate, Cadmium, Lead, and Heavy Metals, too! Because of the materials used, my necklaces are super easy to clean using warm water and fragrance-free soap. The silicone is tough enough to handle baby's teeth but soft enough to not hurt his mouth when he's chewing.