My Journey to Pregnancy for the Last Time
This conversation is sponsored by First Response. All opinions are mine alone.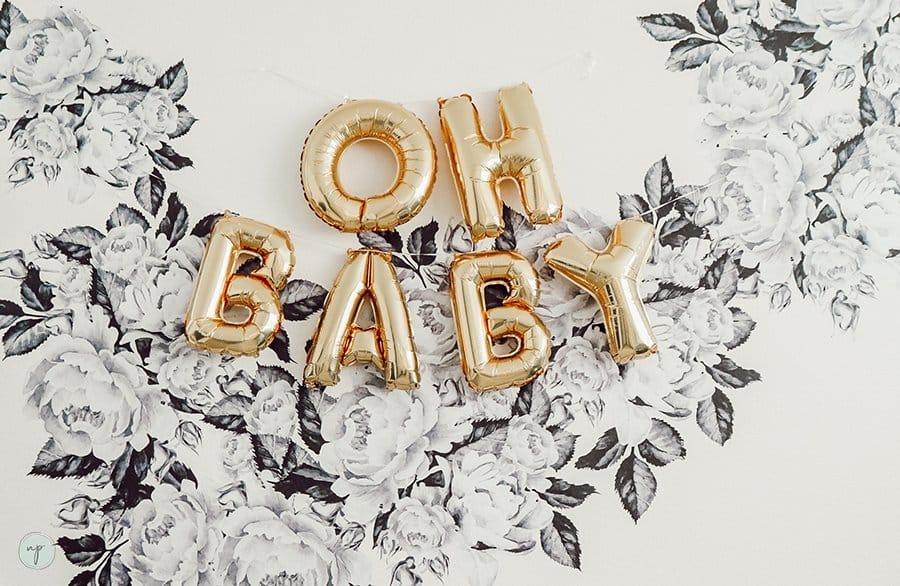 After having our second baby, my husband and I decided that we'd both be up for one last kiddo. With our daughter and son having a 6-year difference between them, we wanted to have this baby closer to our son's age, so we started trying for our last baby about 4-6 months into postpartum.
Trying to Conceive
Between postpartum and breastfeeding my hormones were all over the place but when I was about 6 months postpartum I thought that I might be pregnant. I went to the store and picked up the only pregnancy test that they had in stock. I had always bought First Response pregnancy tests to check if I was pregnant so I'd never used this kind before. I read the test as being positive and made an appointment with the OBGYN who found nothing there. When my period arrived days later (after skipping a month or so), I learned that an irregular period can happen in postpartum, along with pregnancy symptoms coming as a sort of PMS before the period starts. So fun, right? It was one of many embarrassing postpartum moments. But more than that, I was really hurt by the false possibility.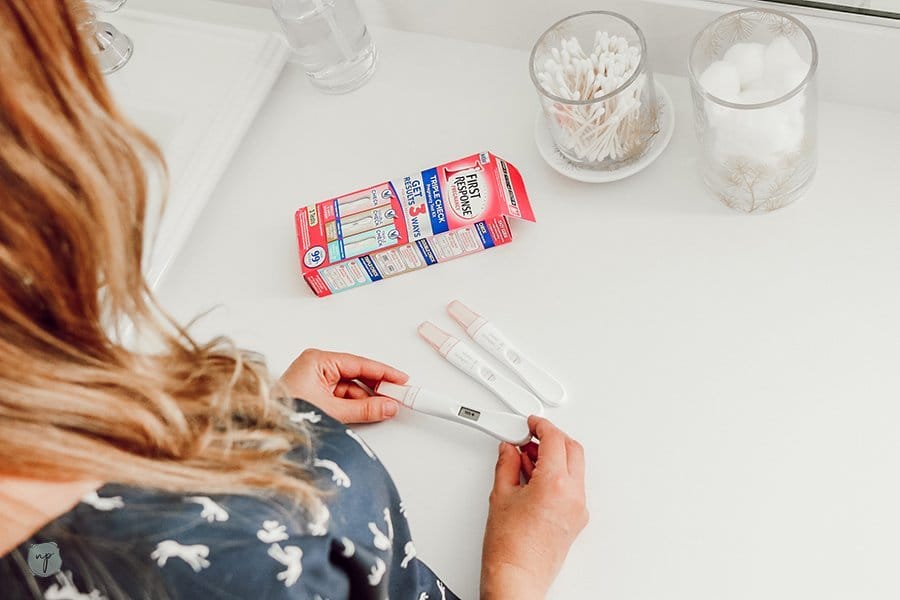 Doubting Everything
In April, when our son was a little over a year old, my period vanished again. I was feeling nauseated and avoiding certain foods as well so I thought there was a strong chance I might be pregnant. But after my last false pregnancy experience, I wanted to be extra positive. I knew First Response to be 99% accurate*, easy to read and very reliable. I picked up a big pack of First Response tests so that I could take a few and really know for sure before making an appointment with the OBGYN and telling my husband.
You know what's really cool? First Response now sells a First Response Triple Check Pack! The pack includes a First Response Early Result Pregnancy Test and First Response Gold Digital Pregnancy Test (with YES+/NO- results), both of which can detect pregnancy up to 6 days before your missed period. The last test in the pack, First Response Rapid Result Pregnancy, is taken on the day of your missed period, and can give you results in just 1 minute! Between the three tests, there's plenty of reassurance that the pregnancy is for real. I wish I had the First Response Triple Check back when I was 6 months postpartum with my son!
We're Pregnant!
Even though we had been trying for a third baby, I was astonished by my pregnancy test results— pregnant! I'm so thankful that I picked up First Response this time around (and got a pack with multiple tests) for accurate results. The reassurance this gave me left me confident that I wasn't making another OBGYN appointment by mistake which in itself was a huge relief because I'm still so embarrassed by that false one. Bonus? When I showed the tests to my husband he could easily figure out what the results were without needing to read an instruction manual. Not having to go over that hurdle got us on the same page a whole lot faster. I quickly checked online to see when our estimated due date might be and how far along I am, too. Now, we're thrilled for the new (and last) addition to our family arriving in December 2018.
*For Early Result and Digital Pregnancy Tests: >99% accurate at detecting typical pregnancy hormone levels from the day of your expected period. For Rapid Result Pregnancy Test: >99% accurate at detecting typical pregnancy hormone levels from the day of your missed period. Note that hormone levels vary. See insert.
Title:
My Journey to Pregnancy for the Last Time
Mentions:
First Response, preggo, pregnancy journey, pregnancy story, pregnancy test, sponsored, sponsored post, trying to conceive, TTC