5 Tips for Finding a Family Photographer
Finding the perfect photographer for your family photos can be daunting — these once-in-a-lifetime moments with the kids pass quickly so it's important that it's photographed the way you would like to remember this time. Even as a photographer I find this hard – I am so persnickety! There are so many different aspects to a great family photo that's different for each family, but there are some simple steps to help you choose a photographer that works for everyone. Keep reading for my top 5 tips for choosing a family photographer.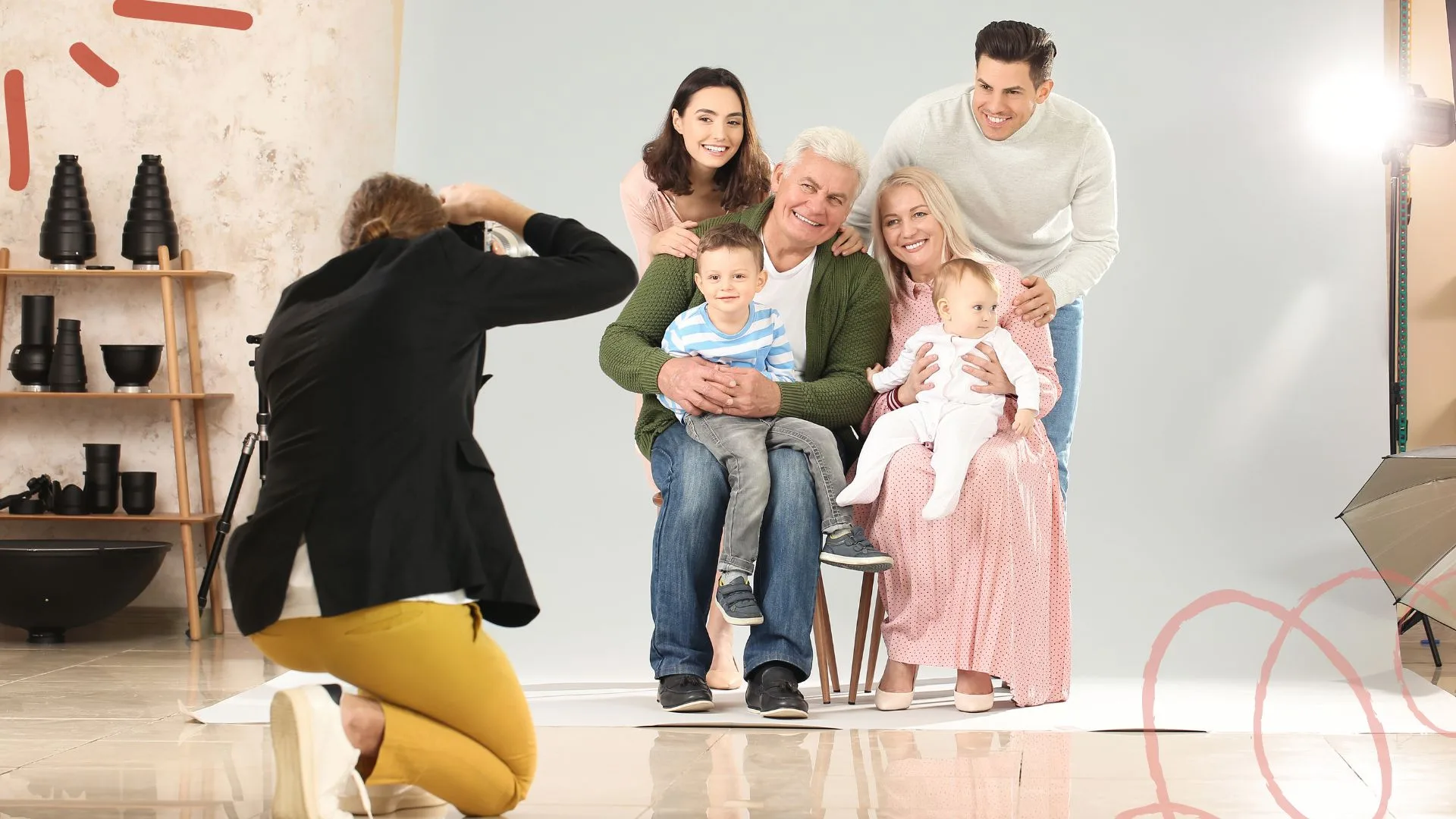 1. Sync Photography Styles
Think about what style of photography (photojournalistic, editorial, or studio) you're interested in and see what the photographer's style is (this goes for both shooting style and final product). Do your styles mesh? You don't want to choose a photographer whose style doesn't fit yours or what you want the final product to look like. If you love the candid look of photos you are going to want to choose someone who has a more photojournalistic style, as well as yourself, will need to be able to just pose and interact with each other without much direction. If you like a more posed style go with a photographer who showcases that on their website and knows how to put your family into the desired pose or setup.
2. Choose the Right Specialty
Depending on the type of photos you want to take you may want to look for a photographer who specializes in family photography, or newborns and children, or even weddings or boudoir. This is important because you may love a boudoir photographer's style but want family photos, so that specific photographer wouldn't be a good choice as they may not have the knowledge or experience with working groups and/or kids. Try making sure you can find someone who has the style and know-how for the final product you want.
3. Be Sure They're Client-Focused
Your photographer should be excited about working with you, easily reachable, and upfront about what to expect before, during and after the photo session. I love making my clients feel loved and important – I make sure to offer ideas for each shoot from posing to styling. Another aspect is how they will interact with you and your kids since kids are a big part of the session and really the biggest obstacle to any session. – I'm often asked if I'm good with kids or if I have experience with tricky kids. If you have a child with a short attention span you're going to want a photographer who is willing to accommodate that within their packages.
4. Reviews and Recommendations
Ask around and search online to read reviews and recommendations from other families that have used the photographers you're considering for your photos. This will tell you a little about the whole experience —from booking to after the session— from a family that's been where you're about to be. A photographer's disposition at booking can sometimes be different from when the pictures are taken, or the portfolio will look amazing but then the client isn't happy with their final pictures so it's important to check these real reviews.
5. Investment and Budget
After you've narrowed your search down to a few potential photographers based on everything you want from your pictures, the last and fifth step to finding the perfect photographer is to see which ones in on your list are anywhere near your budget. Think about whether you're OK with going out of your budget a little bit for the right photographer, and consider what each photographer has to offer for their stated price. Some photographers state their session fee but don't include the cost of actually getting the photos so be sure to double-check the information about the total cost. Email the photographer and see if they're willing to work with you on the overall cost as well.
Jessica Sullivan is a San Francisco Bay Area family, newborn and child photographer. After graduating from Brooks Institute of Photography in 2007, Jessica moved from Santa Barbara to San Francisco. Now nestled in cozy Marin county, she has fallen even more in love with life and capturing its ever-changing and growing beauty.
This post was originally published in November 2014. Pinterest photo by Shari Stamps.