Babywearing in the Military: Danielle & Lance
Lt. Lance Lormand and his wife, Danielle, have been babywearing since their daughter, Sophie, was born nine months ago. The family is currently reserve status in Fort Worth, Texas, about to go active duty, and loving all they've learned from their local babywearing chapters. Keep reading to learn more about why this family babywears, and how it can be beneficial to both parents.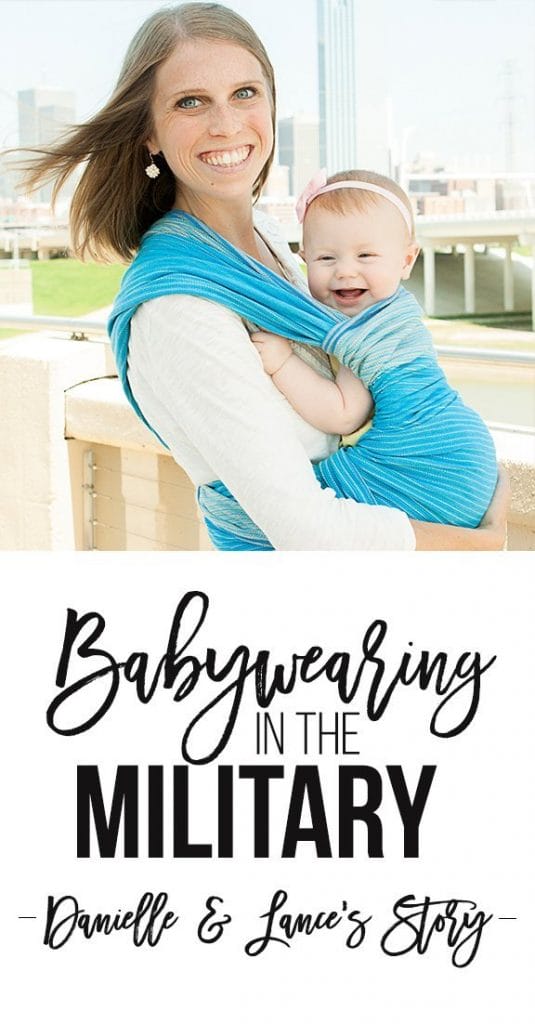 How the Babywearing Journey Started
Danielle discovered babywearing online and decided to try the Solly Baby Wrap because of the type of material it's made from. Once Sophie was born, she and Danielle "basically lived in that wrap." After a bit, Danilelle started going to the Fort Worth babywearing meetings where she learned about other forms of babywearing and carriers. "I had no idea how different carriers fit people differently," she shares.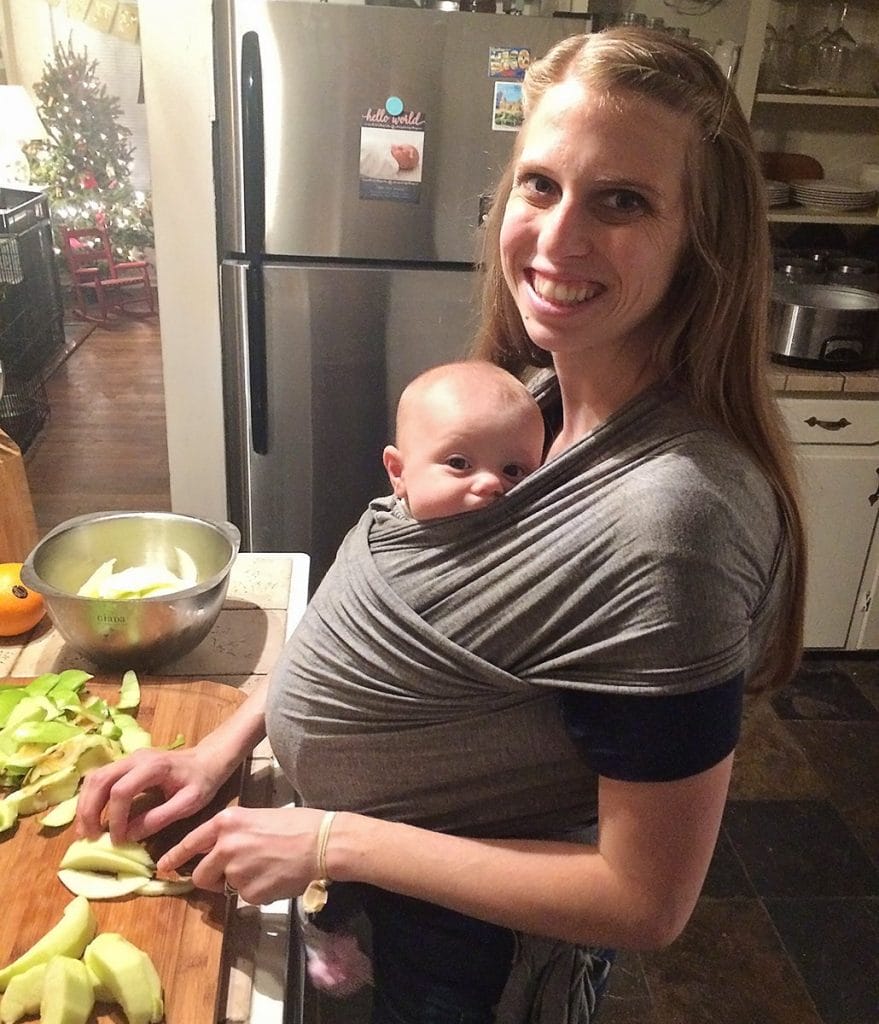 Benefits of Babywearing
"The psychological impact of babywearing helps deal with separation. When you have less time together, the quality of time you do have together is important," says Lt. Lormand. Danielle adds that Sophie is happiest when being worn, so they wear her quite often. "
For me as the spouse, I couldn't imagine him being away and not having babywearing as an option. It lets me snuggle our precious girl and still accomplish the things that need to get done."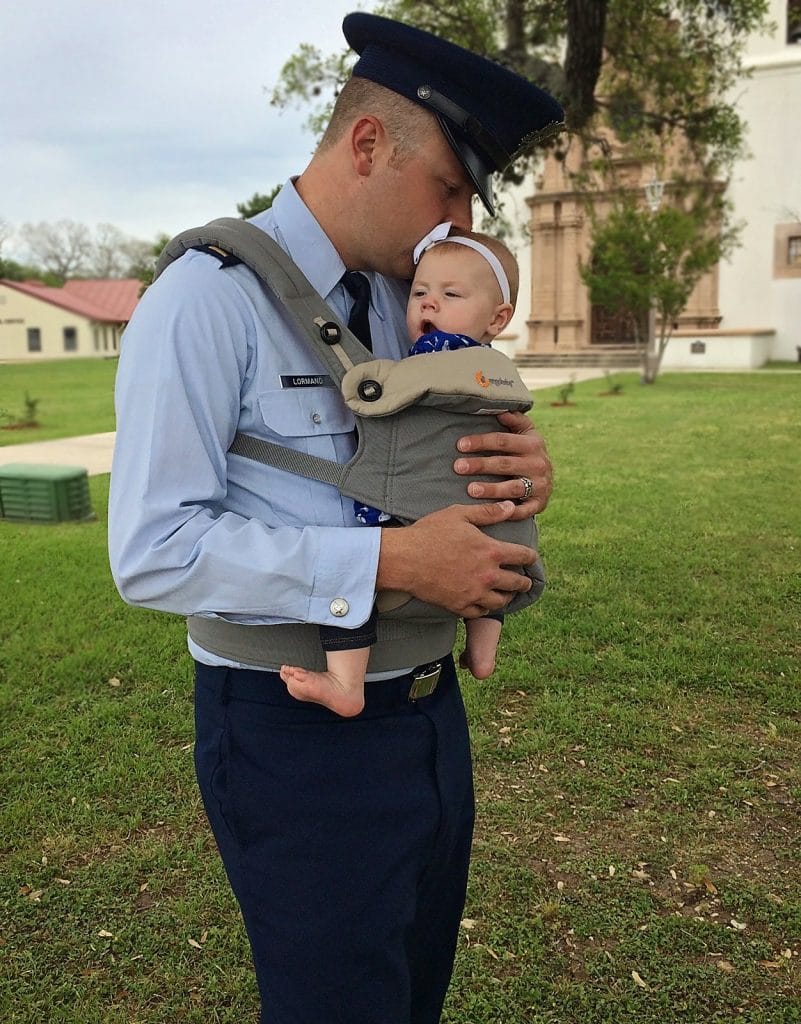 Favorite Carriers & Carries
Lt. Lormand's favorite carrier is the Ergo, while Danielle enjoys her Solly Baby wrap. "But I think I will like the woven wrap better as she gets bigger.
" As far as favorite carries, Lt. Lormand prefers front carrying in the Ergo and Danielle is partial to the front wrap cross carry for now.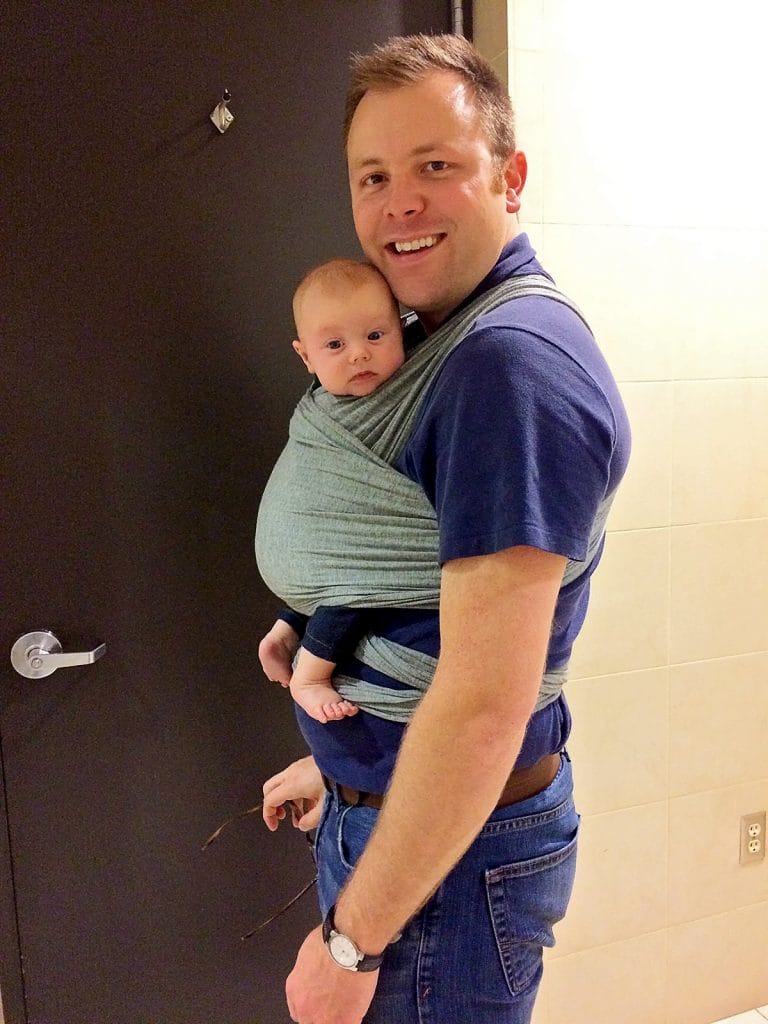 Babywearing Tips For Newbies
Danielle's advice for new parents new to babywearing is to start wearing from the beginning. "And don't be afraid of wraps." Sound advice (I know I was afraid of wraps). Lt. Lormand suggests going to a babywearing group in your area to try on different types of carriers before you make the decision to buy one. This will give you the opportunity to not only learn more about babywearing but see which carriers you like (and maybe which babywearing groups near you that you prefer).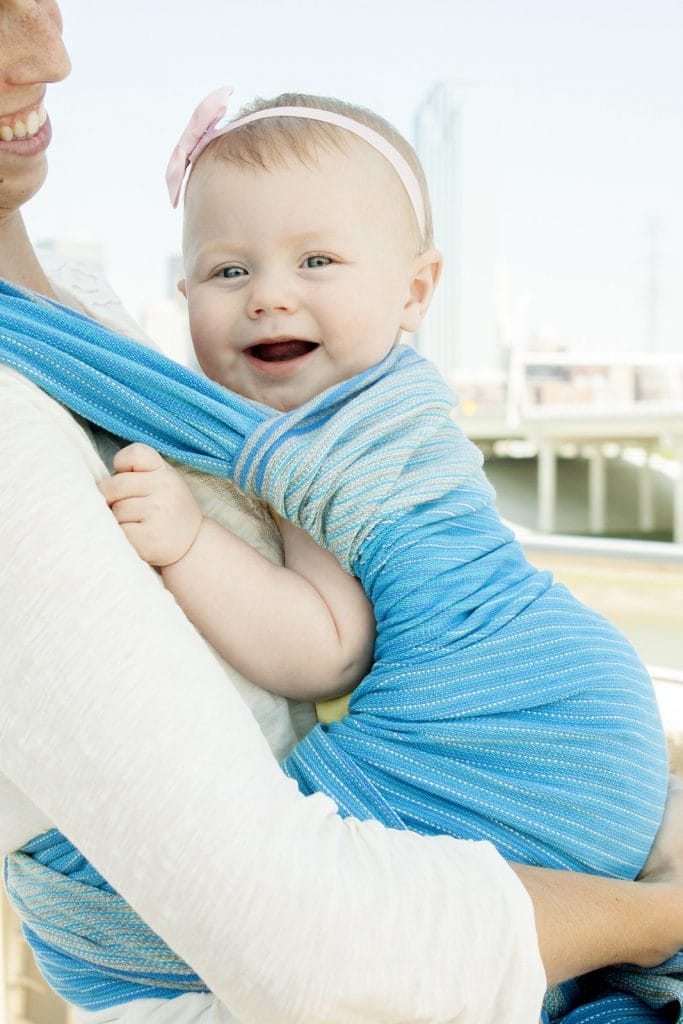 A huge thank you to Danielle and Lt. Lormand for taking the time to be a part of this project. All photos courtesy of Danielle Lormand. Pictures show Danielle in a Honeybee Handwovens wrap (blue wrap) and her Solly Baby Wrap. Lt. Lance is wearing his Ergobaby SSC. Savvy Every Day partnered with The Carrying on Project, a nonprofit that makes babywearing accessible to those in the military, to create a series about military personnel and their spouses who babywear. Every few weeks a new family will be featured until October. Follow along as these parents share what babywearing means to them, and any tips they may have for parents new to the world of babywearing. Want to be a part of the project? Email [email protected] for more details.