Exploring LEGOLAND: 5 Reasons you'll Want to Go Again
If you have a kid under 12, you know what LEGOs are. But, have you ever been to LEGOLAND California? If you haven't, I'm here to to tell you some reasons why you should go. Now. Even if you've been to LEGOLAND California before, there's a lot of reasons to go again. The park is perfect for ages 3 and up — once you're kiddo is 3 they're able to go on most of the rides in the park (minimum of 40-42 inches) with an adult or big kid.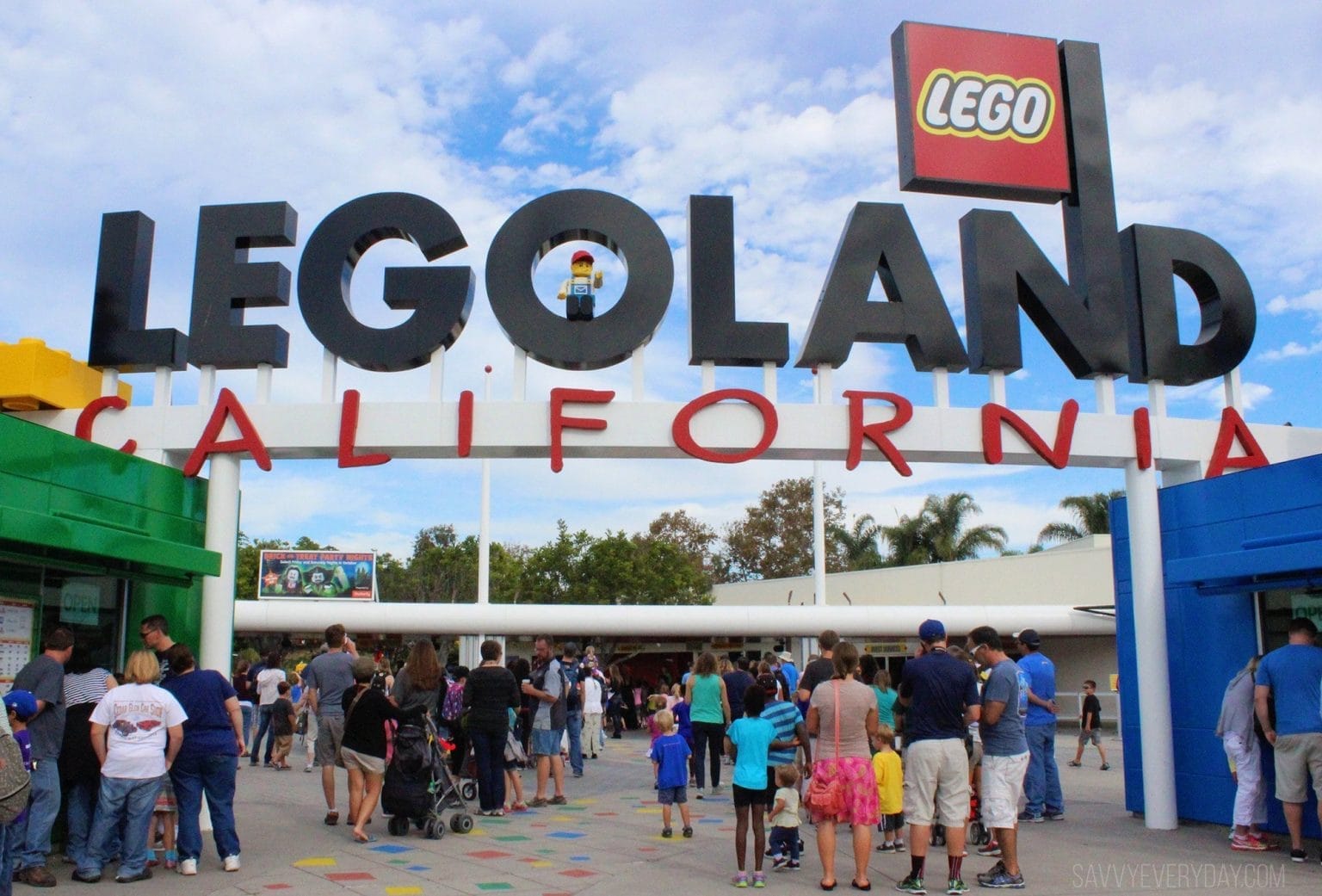 It's a Builder's Paradise
It wouldn't be LEGOLAND without LEGOs for kids to touch, mold and build with . . . but LEGOLAND doesn't just have some LEGOs, it has LEGOs everywhere! They're available in sections throughout the park for kids of different ages and skill sets, and even in the on-site stores. With so many places to build using Duplo and regular LEGOs there just isn't enough time in one day to get to them all.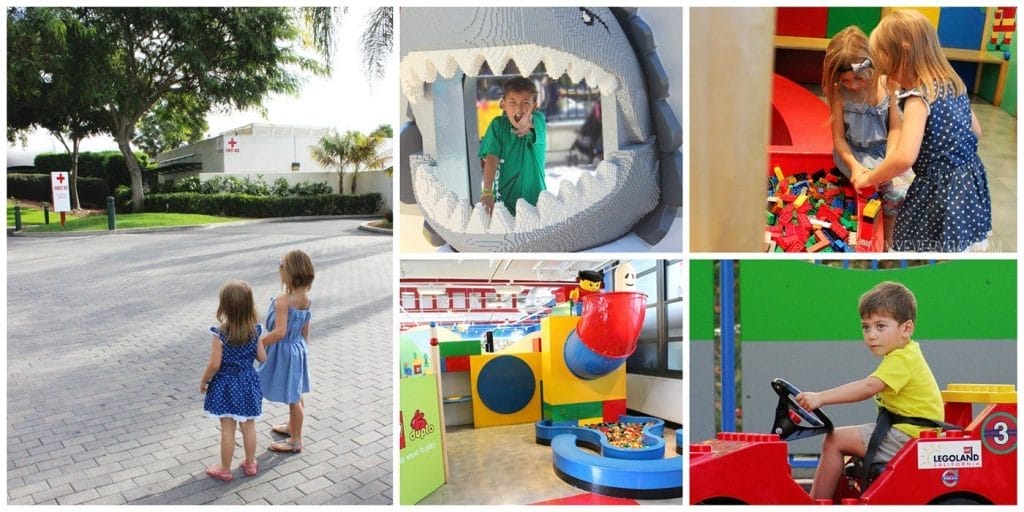 The Park is Creative and Safe
One of the first buildings I saw when we were on our way to the rides was this massive First Aid building. I really like that it's easy for parents and kids to see where to go in case they step on a LEGO or need a bandage or something. Another huge plus for safety in LEGOLAND is that every activity we did was really well organized and safe. The rides have strict guidelines for height and (in some cases) age, which ride attendants were sure to follow up on. This ensures that kids really are going on age-appropriate and safe rides. Most of the park's rides are great for ages 3 and up, which is also cool — knowing that you don't have to outgrow the fun. But, there really are a ton of rides that I didn't get to on the first visit (even with no lines) so another trip is in order.
Two Parks in One and Then Some
LEGOLAND California is not only a fun amusement park with rides, building activities and shows, but it also has a fun water park for guests with a splash pad for kids of all ages and little water slides for the more adventurous big kids. Connected to the main LEGOLAND is the Sea Life Aquarium and CHIMA Water Park, which are actually considered separate parks with their own admission fees. Since my visit was in October, I didn't go in the CHIMA Water Park, but I did check out the Sea Life Aquarium and that was a lot of fun.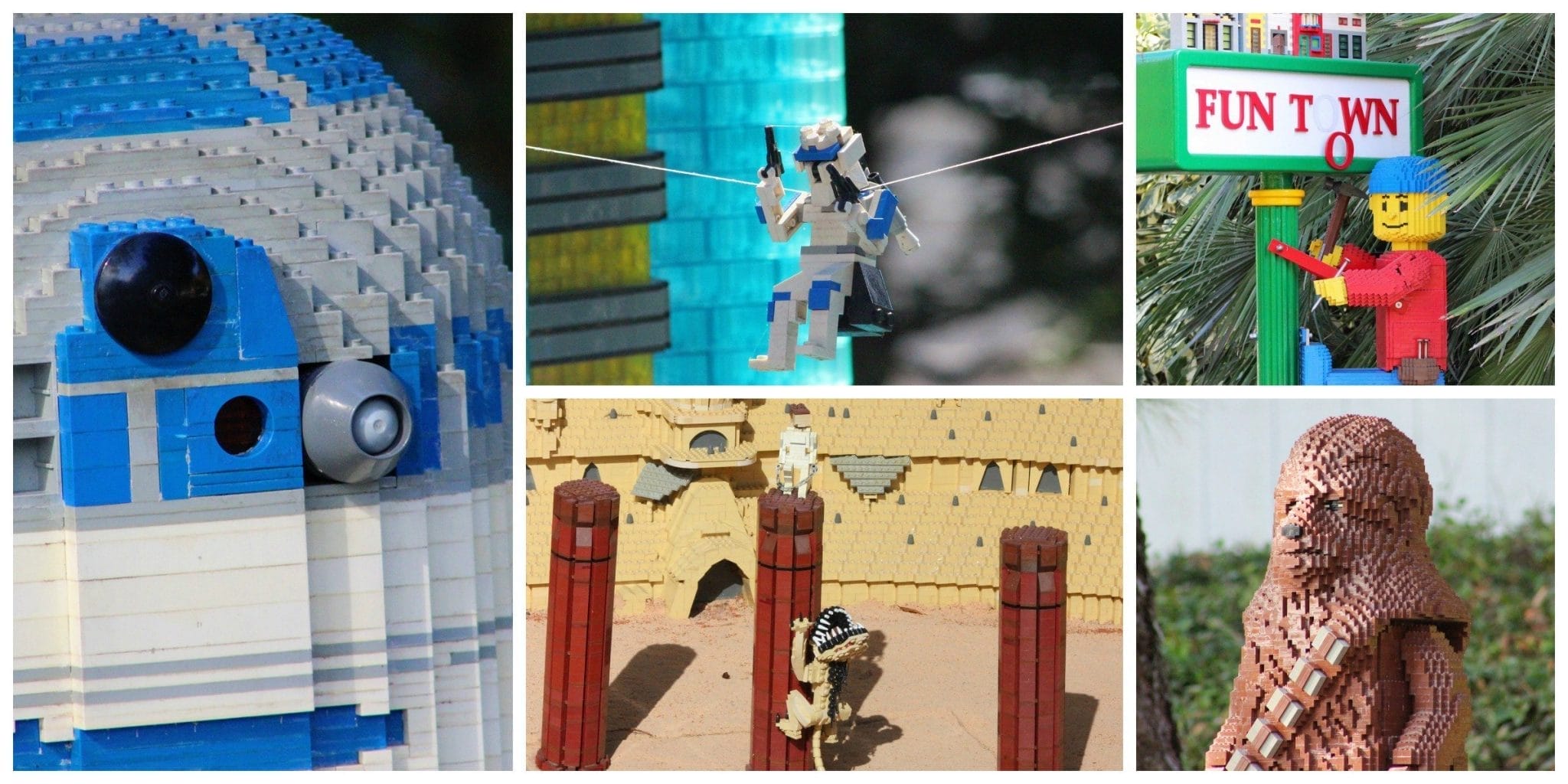 Star Wars and other Master Builds
When you go to LEGOLAND, you sort of expect to see some of the masterpieces built using LEGOs to draw some inspiration from, and LEGOLAND California does not disappoint. From giant sharks you can take a photo with to pirates and witches, and even little villages there are a lot of intricate LEGO builds to behold. But one of the most exciting builds to visit has to be the Star Wars collection. The entire Star Wars gang are built as statues for your viewing pleasure, then there are different sets from the movie built up in miniature form —adorable! LEGOLAND adds and changes some of their neat park builds with the different holidays and seasons, too, so it's fun to see what they have each time.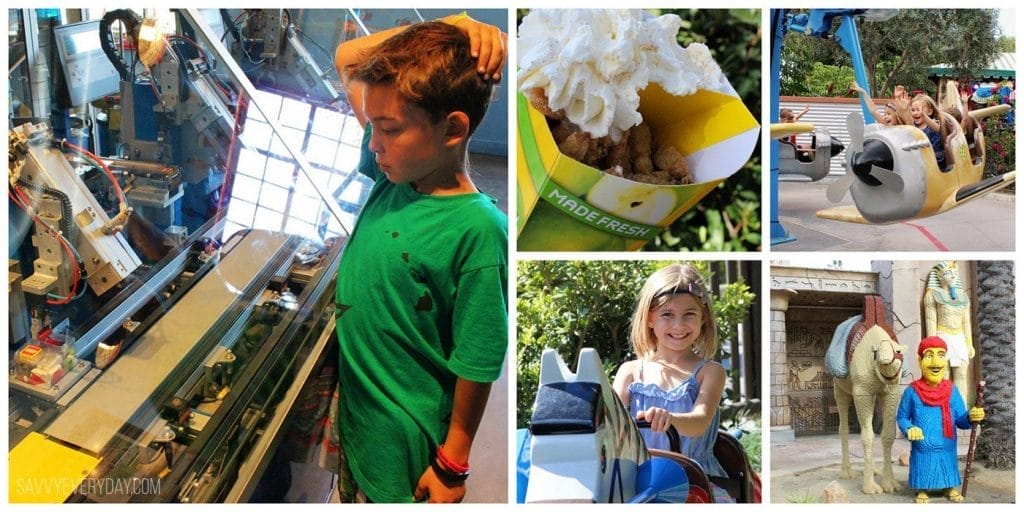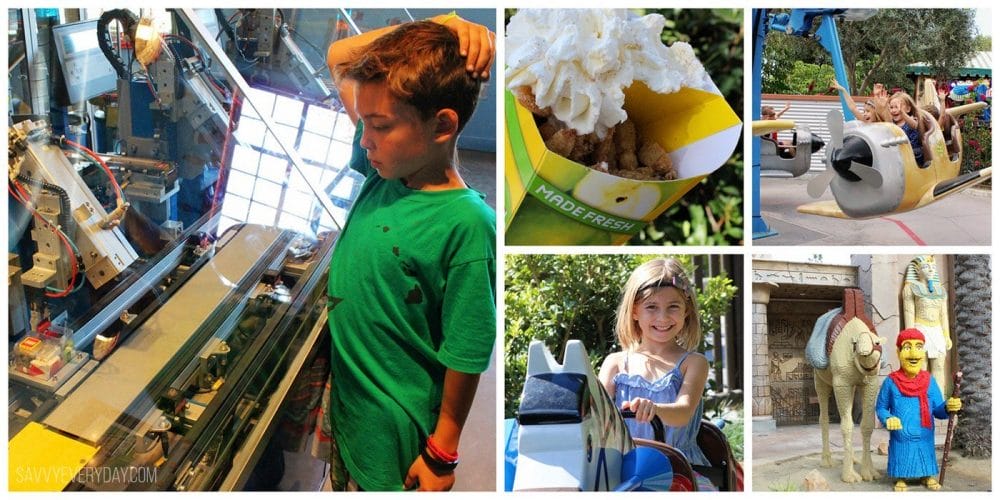 Fun Meets Education
LEGOLAND is filled with educational exhibits, such as one where you can see how a LEGO is built or the logo is applied to LEGOs using retired machinery. A lot of the master builds and rides have historical elements as well (like the Jane Eyre sitting in front of the airplane ride). Then there's just plain fun like the apple fries with whip (yummy!) and jousting horses found in the medieval area of the park.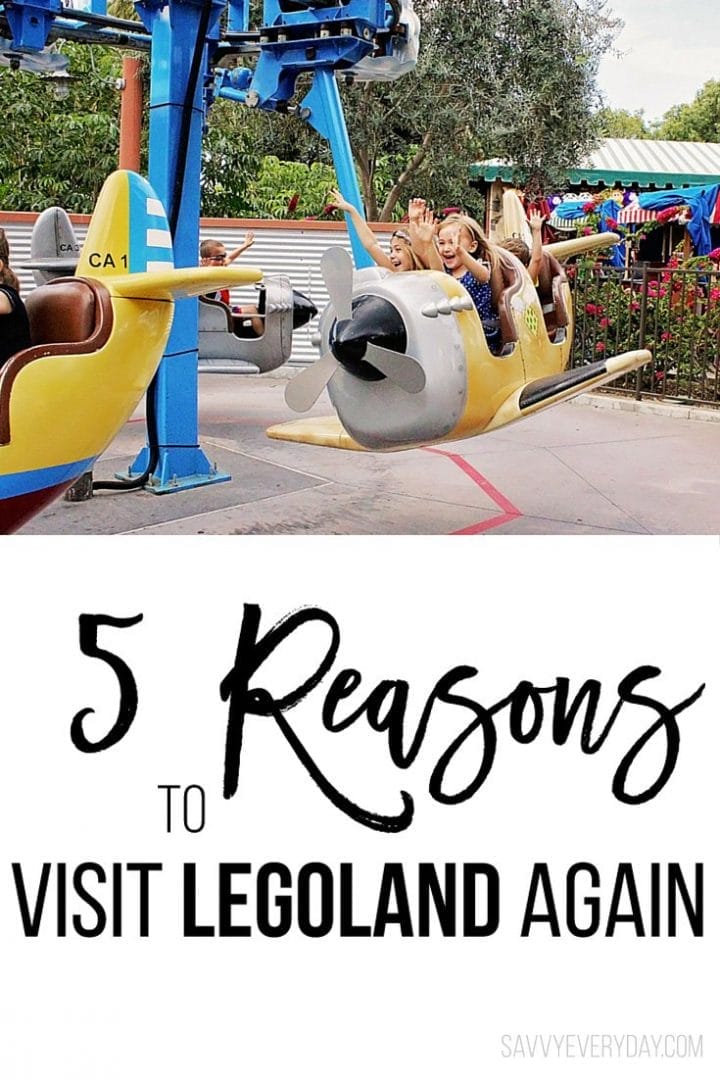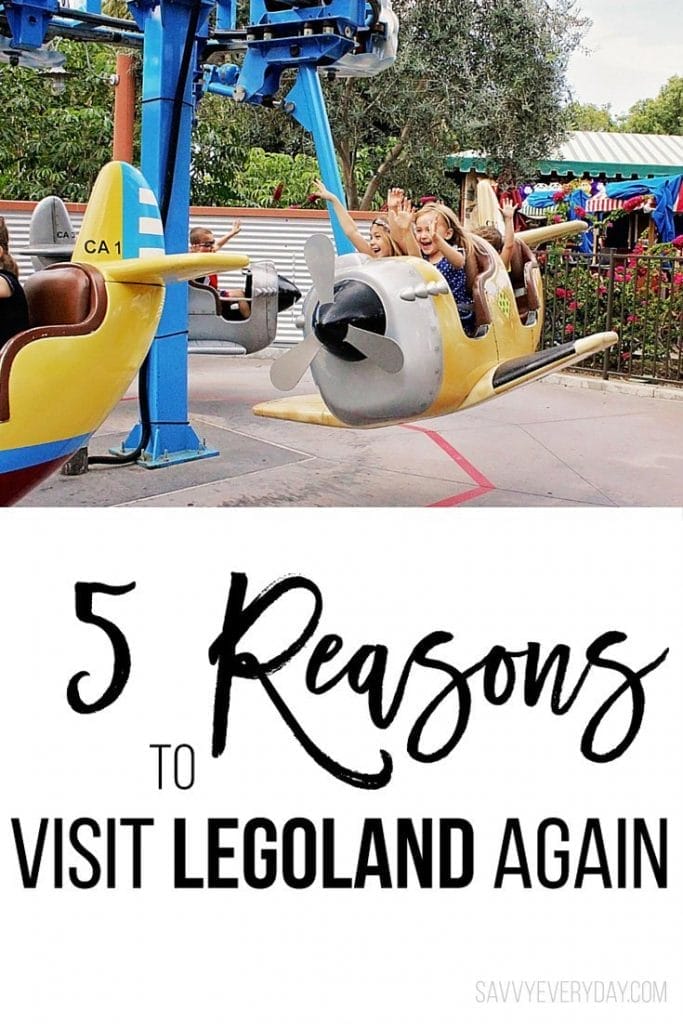 Have you been to LEGOLAND? What's your favorite part?
Title:
Exploring LEGOLAND: 5 Reasons you'll Want to Go Again
Mentions:
big kid, bricks, build, california, CHIMA Water Park, Family, family vacation, fun, kids, Lego, Legoaland, legoland, Legoland California, Legos, play, preschooler, Sea Life Aquarium