Win Fall 2014 SF Birth & Baby Fair Tickets!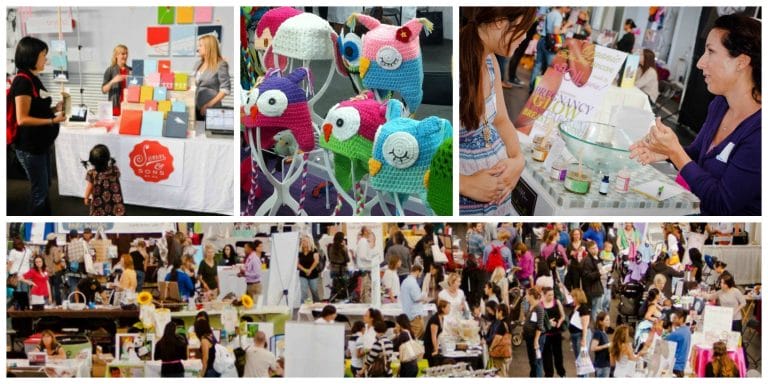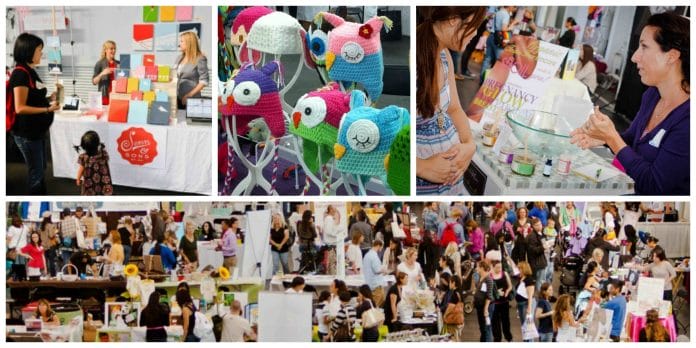 I was pregnant the first time I went to the San Francisco Birth & Baby Fair, and my love of baby fairs began from there. I didn't know what to expect in the future of my pregnancy or birth, so I was excited to learn about so many products, techniques and methods for different families in one place. I arrived early to get a goodie bag (first 150 families get one) and snagged as many product samples as I could. I attended baby sign and cloth diapering workshops, then entered a raffle to win an Orbit stroller (which I didn't win). I was hooked on baby fairs after that (and eventually won a few things). Since then, I've been to all of the bi-annual SF Birth & Baby Fairs, and try to cover every baby and kid fair/expo in the SF Bay Area.
Though I love them all, the Birth & Baby Fair is still my favorite. Now that my daughter is 3, the tot area with snacks and art projects is imperative. This baby fair is just so well planned. I get to nurse my daughter (yep, I'm an 'extended' nurser) and sit in a comfy chair to rest my tired feet for some down time at the Nursing Nook, then let her run amuck in the toy area so that she'll let me sit in on a demo or speaker's talk for a bit.
Unlike some other fairs, this one really focuses on sharing local businesses and being the best place for pregos as well as parents with babies or toddlers. I just love that it covers the whole family from conception to the first 4 years (at least). The fair is usually held at Fort Mason Center in the Marina area of SF, close to Crissy field and Ocean Beach, or at San Mateo Convention Center. The next B&BF is on Nov. 9 at Fort Mason's Herbst Pavilion — it's a gorgeous area in SF just near the Presidio and Palace of Fine Arts (basically my favorite SF spots) with easy to find, free parking. Yes, I just said the word 'easy' and then 'free' about a parking place in SF. There's also paid parking within Fort Mason if you choose to go that route.
If you're a parent or parent-to-be and you're ready to learn more about parenting, check out some new and amazing family products, or could use a mini spa treatment and a large assortment of full-size goodies (in the goodie bags given to first 150 attendees), this is the local event for you!
Want to go? You can either purchase a ticket online or enter my giveaway below! I'm giving away 1 VIP ticket which includes a guaranteed goodie bag with bonus goodies (awesome if you're never on time to places), and 2 general admission passes.
Title:
Win Fall 2014 SF Birth & Baby Fair Tickets!
Mentions:
art, baby, baby fair, baby sign, birth, clith diapers, Fort Mason, giveaway, goodie bag, kid, nursung, Orbit Baby, orgsnic, play, pregnancy, pregnant, prego, san francisco, san mateo, SF B&BF, SF Birth & Baby Fair, sign language, tots