Back-to-School Styles For Girls
In just a few weeks my baby will officially be a big kid in kindergarten! The move from pre-k to kinder is so important for us that everything to do with our very first real back-to-school year has been huge — Especially the clothes! I picked out some items that were not only on clearance but would be able to offer a lot of versatility this school year. We were so excited to get them that S has been wearing her new styles while we check out her soon-to-be school. Keep reading to see our faves, and enter to win a $50 gift card for your kiddo's big moments.
A big thank you to Gymboree for sponsoring this post. All Opinions are mine alone.
Though we're just a few minutes away from S' new school, we had been driving 20-30 minutes to and from her preschool the last two years so we're both pretty excited about the change. S has been wanting to go to the nearby school so she can meet friends in our area and I'm really going to like being able to save time and money by working from my own home office a few minutes away versus paying to work at Starbucks after a 30-minute commute. But, just because it's a big day doesn't mean I want to spend a ton of money. Gymboree has a big clearance sale online right now and we fell in love with their fun pink, purple & blue floral options so I ordered a bunch.
Aside from shopping clearance, my tip for saving on clothes is to purchase items that can be mixed and matched to create multiple outfit options that work no matter the season. In Northern California it might be cold and foggy in the morning then dry and hot later in the day . . . or raining! So layers (and items that can be layered) are key. Items 1-14 from the below list can be mixed up to create a lot of cute options. That single pair of pants can be worn under either skirt options or alone with the shirt options. Add a sweater or jean jacket and it creates another look. I also added a blue bow hair clip to S' jean jacket to tie it into her outfit, spice up the jacket and give her more hair options later in the day if she decides she wants a bow.
2. Floral Skirt
6. Heart Socks
8. Denim Jacket
10. Navy Bow Clip
11. Bow Clip
12. Floral Fox Tee
13. Quilted Skirt
As soon as our Gymboree order came in I was excited to check everything out and our cat, Delilah, took a liking to S' new sparkle shoes!
After I got the shoes away from Delilah, S tried everything on and I was so pleased that it all fit true to size. No one wants to deal with returns and exchanges just before school. Everything from Gymboree arrived in cute orange gift boxes tied with ribbon like a fun gift, which made it all the more special for S (but also me).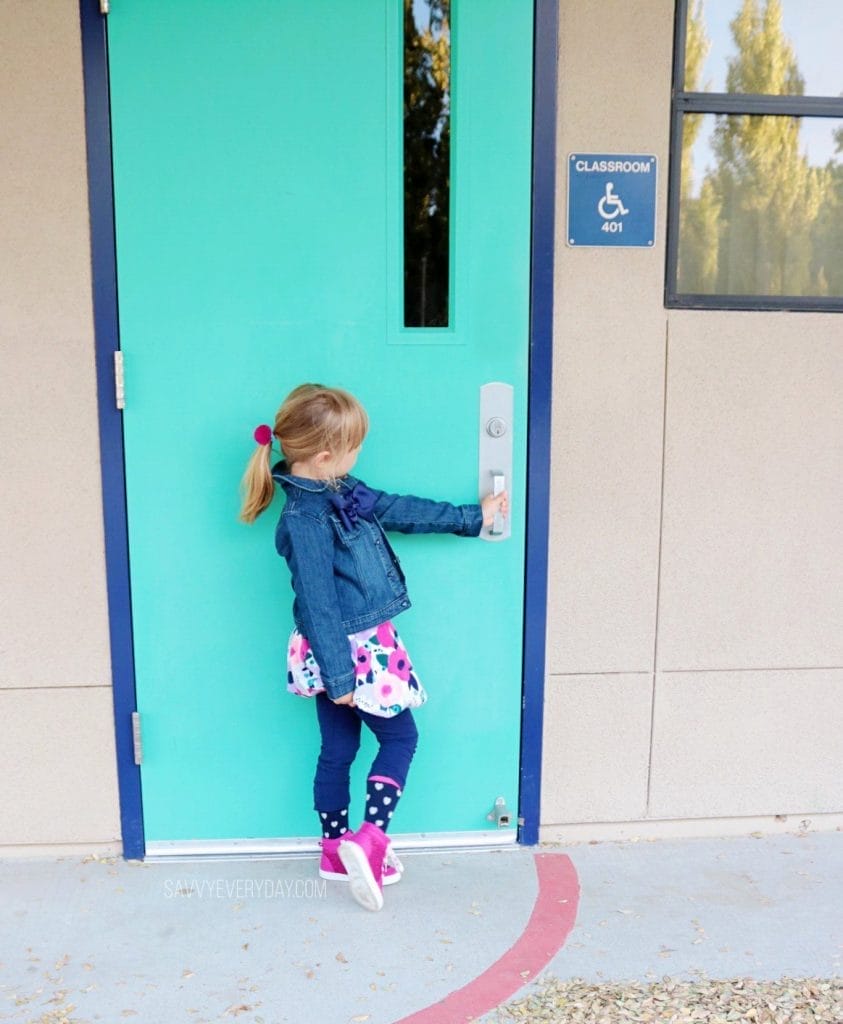 When we went to check out the school S had to wear her cool new floral threads. She had a blast exploring the school grounds with me and getting a chance to play there. S threw some leaves in the air, played hopscotch and climbed the jungle gym. We even checked in on a few classrooms to see which teachers were setting up for school. We won't know what S' classroom looks like or who her teacher will be until the week before school so we're kinda on the edge of our seats to find out as much as we can about the classrooms and teachers.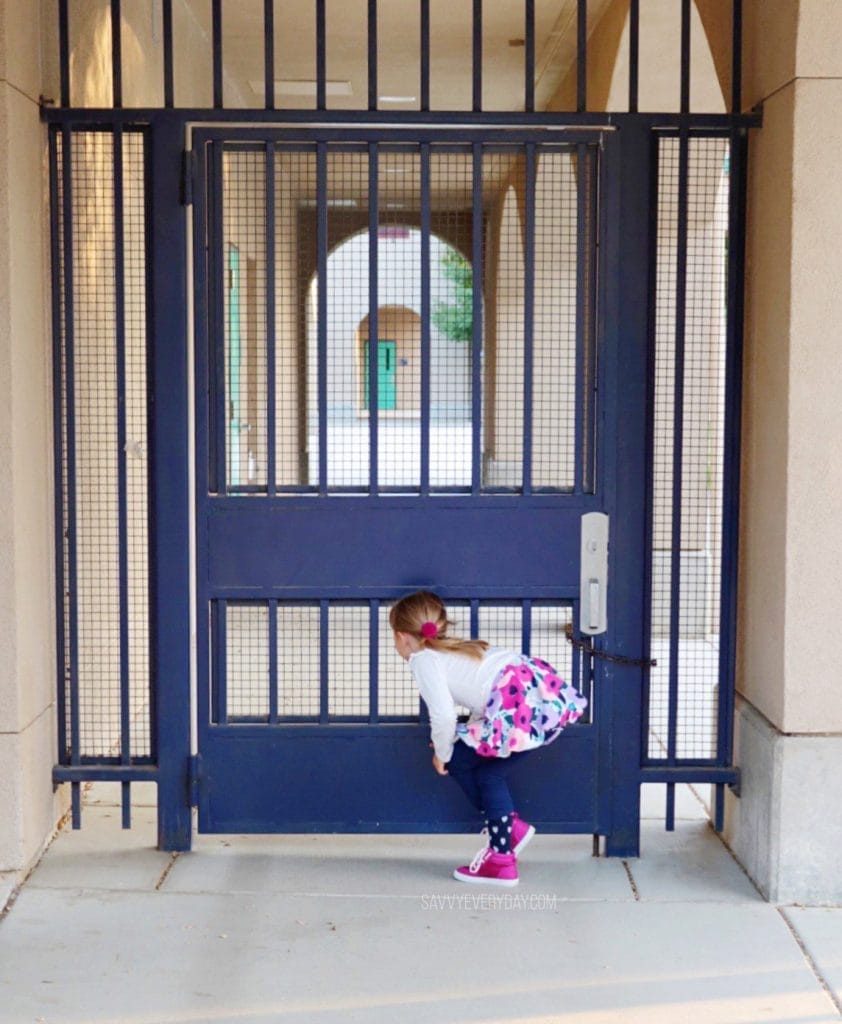 What grade is your kiddo going in? Don't forget to enter to win a $50 gift card to Gymboree so that you can dress your little one for their big day!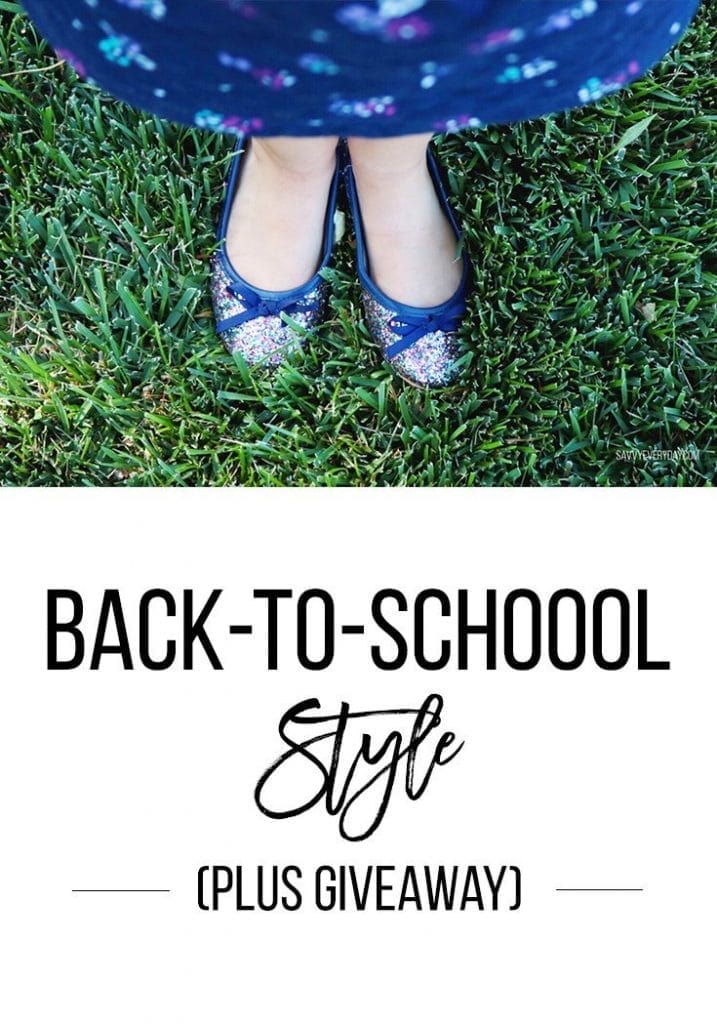 Rules: Contest runs 7/31-8/7/16. U.S. residents age 18 and older only. No fake accounts. Must enter to win, no purchase necessary. Giveaway winner will be emailed on 8/8/16 and have 24 hours to respond to the email before another winner is chosen. Gymboree will issue and send the $50 gift card to winner unless otherwise noted in the congratulatory email.
Title:
Back-to-School Styles For Girls
Mentions:
back to school, big kid, family style, fashion, Gymboree, kiddo style, kids clothes, kindergarten, new clothes, preschool, school, school clothes, school year, sponsored post, style