My New White, Black & Gold Home Office
For the past 5 years my work desk has been covered in the kiddo's stuff . . . and her crayon drawings. It didn't provide enough space for proper work room but has sentimental value so I kept it. But with the kiddo starting full-day school in just a few weeks and my brand new computer arriving about the same time I decided it's time to stop working from my bed and make myself a real office space! I'm so excited, guys. So excited!
This post is sponsored by HP with HSN and Collectively. All opinions are mine alone and honest.
I knew I wanted more space, so I decided to start redoing the guest room so that half of it can be my office space and the other half can be for guests or when the husband works night shift and needs to sleep in a separate room during the day. This involves getting a loft bed for more space, but because I haven't found just the right one yet, I started the office area project first and will finish the rest of the room later. After all, my work space is the most immediate need, right?
Office Design
Since I wanted a bigger desk, I went to IKEA and picked out the right size tabletop for me and four legs that are just the right length for my sitting height. Not only did this give me ample desk space, but it only cost about $46. I went with white because though I'm a fan of bright colors the white helps me stay focused, is the color of the HP I'm getting and can go with anything. I found a matching drawer set, too, which makes me so happy. I can finally have everything in one spot next to me! Once I had my desk area together I quickly started decorating with a white, gold & black theme inspired by my new white 17″ HP laptop from HSN (it's on pre-sale now) that's on the way. Because I do love bright colors I added some pops of pink to inspire the workflow without too much distraction.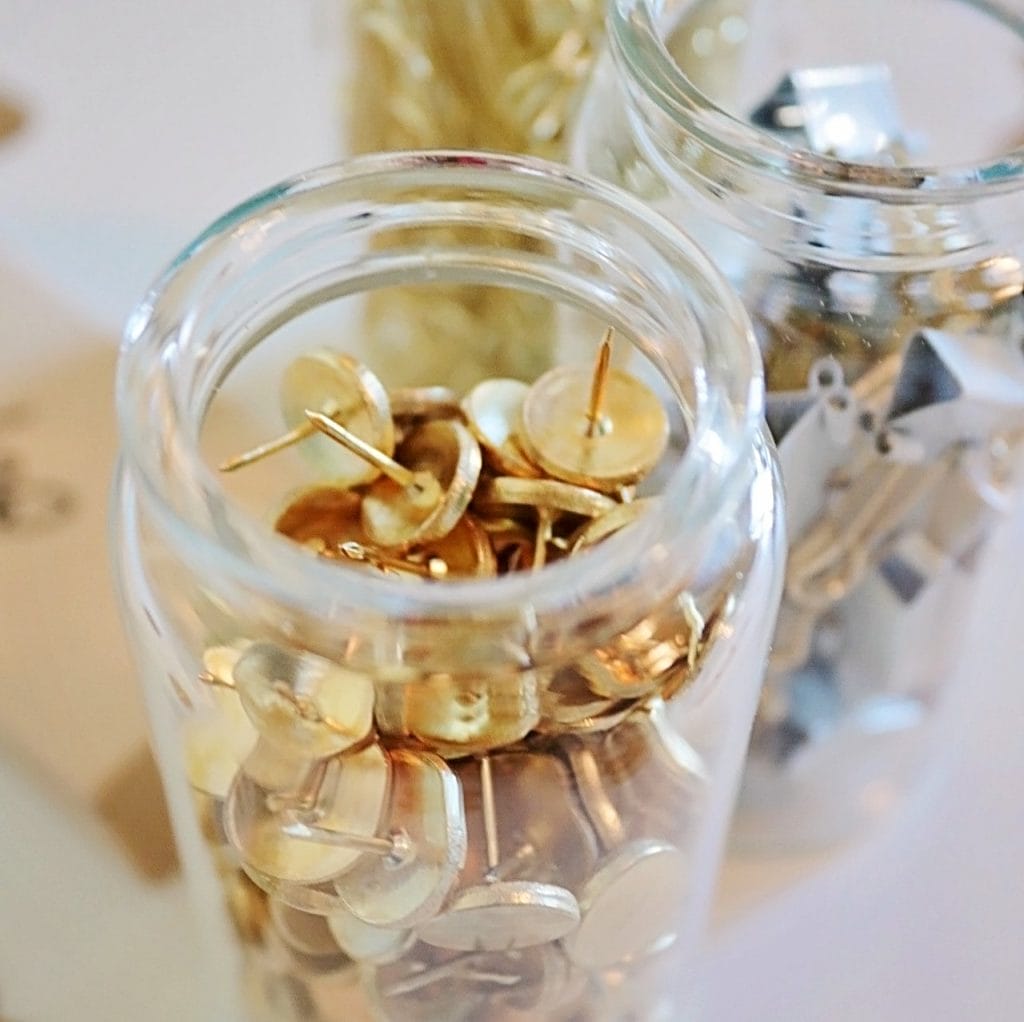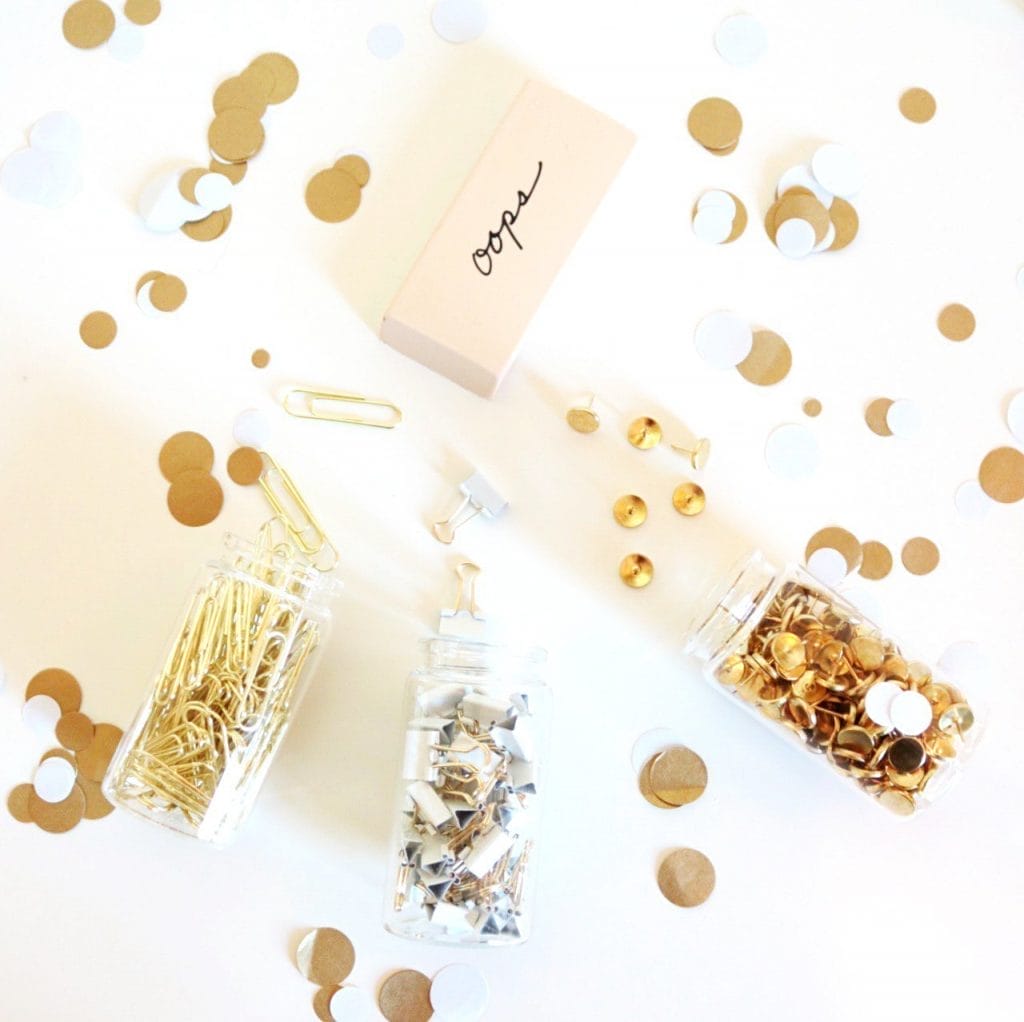 I moved my star light from the other side of the room as a great little desk light then attached the cord to the wall using some Sugru glue. It pops on my walls and compliments the colors used on the desk, while my fave cherry blossom painting is just pretty and pops on the wall, too. I might add shelving on the wall in place of the picture later on, but it looks good there for now. I bought some cute office supplies things at Target to use, as well as integrated a few items I've had for years on my old desk.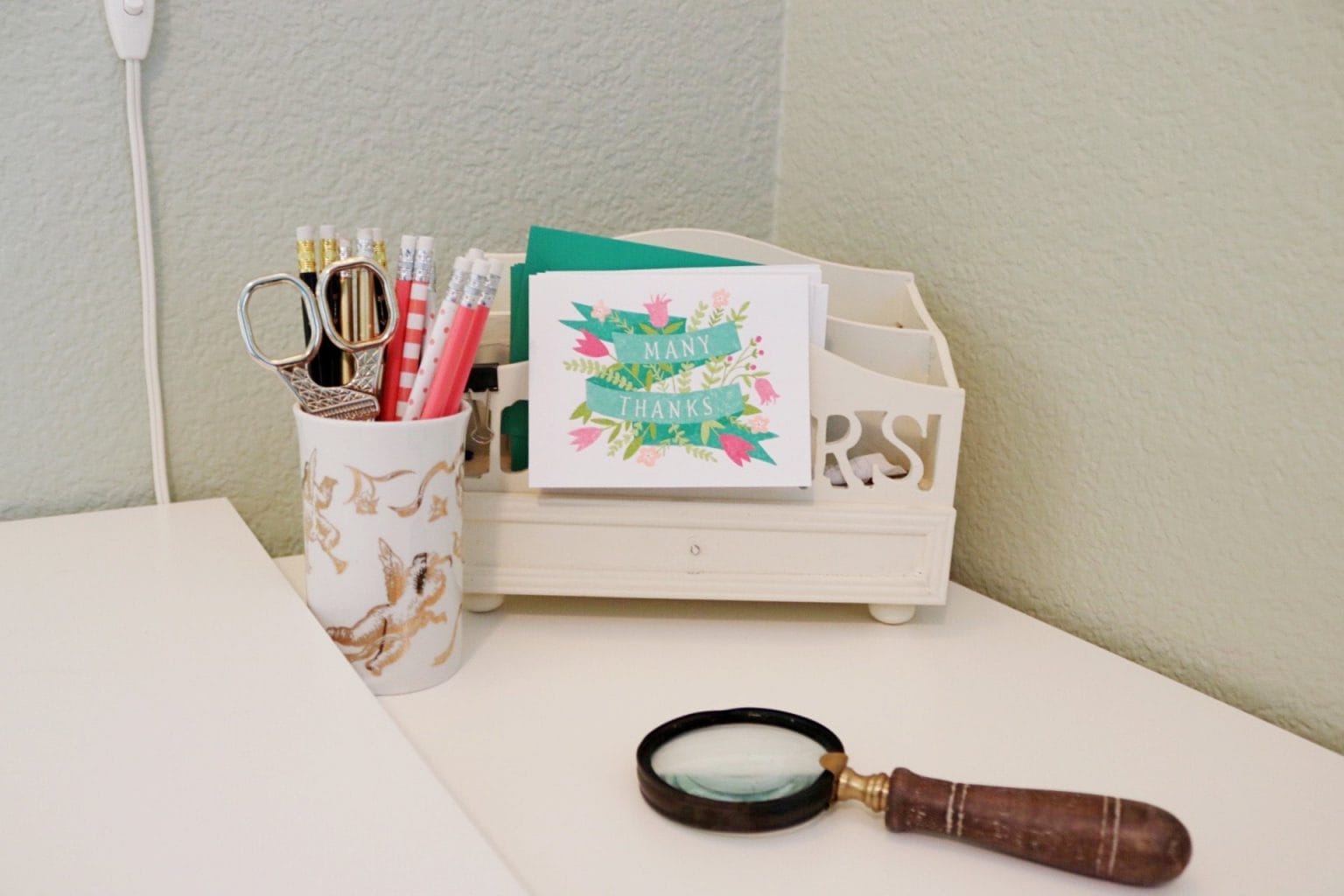 Work Efficiency
Now that my space is set up I'm pretty eager to get my laptop! The Girls With Glasses are doing an HP takeover on HSN tomorrow and offering gorgeous laptops like mine at a deep discount. I mean instead of $1282 retail they're going for around $550 as the day's special. I picked the 17″ white notebook with 2TB of space, Windows 10, a CD/DVD drive (I've been missing having one) and Intel Pentium Core processor, but these notebooks also come in teal, red, silver and blue, and the 15″ option! Even though mine is already on the way, I'm tuning in to see the presentations because it should be oodles of fun! Well, that and as I mentioned I can't wait for it to come in! With the 2TB of storage I'll finally be able to get all the pictures off my old desktop computer that takes 20 minutes to turn on. You know, the one you only keep around because it has precious memories stored on it? I can finally transfer my baby pics of S from that and a few other backup drives then get rid of that thing! Maybe I'll even get to finish making her baby books past birth now that all the pics will be together! Goals.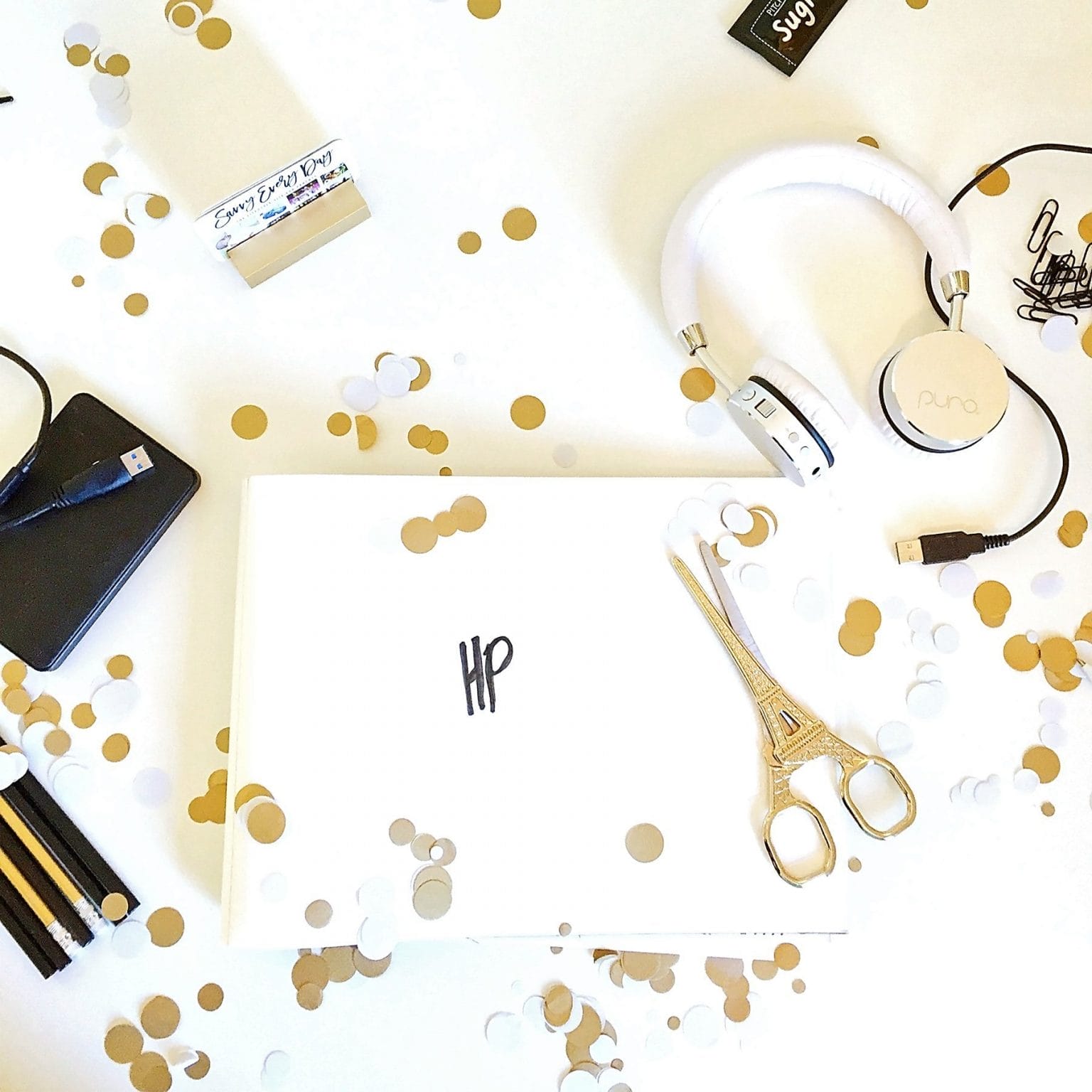 I'm excited about getting more done as a work from home mom, too, though. With a notebook that has a faster processing time I'll be able to keep more windows and apps open and switch through things easily as needed. The DVD/CD drive? That's gold to me! What a life saver on trips or when I'm trapped snuggling with an asleep kiddo. I can watch my movies again! But the notebook will work perfectly in my new office space too, so I've already started to set up where it will go. Don't mind my stand-in drawing of an HP notebook.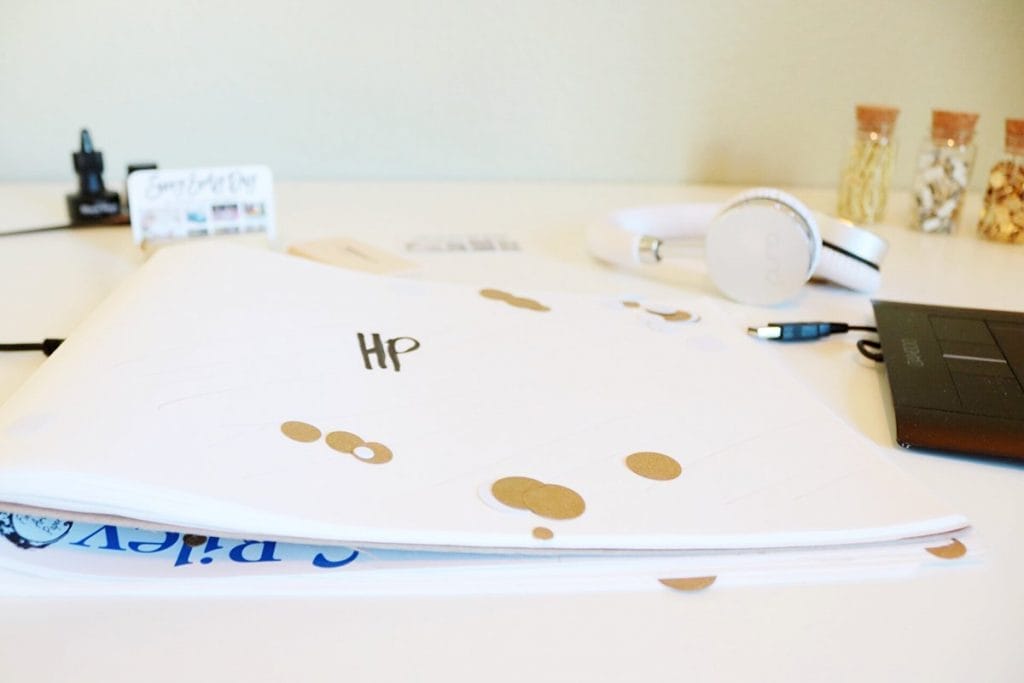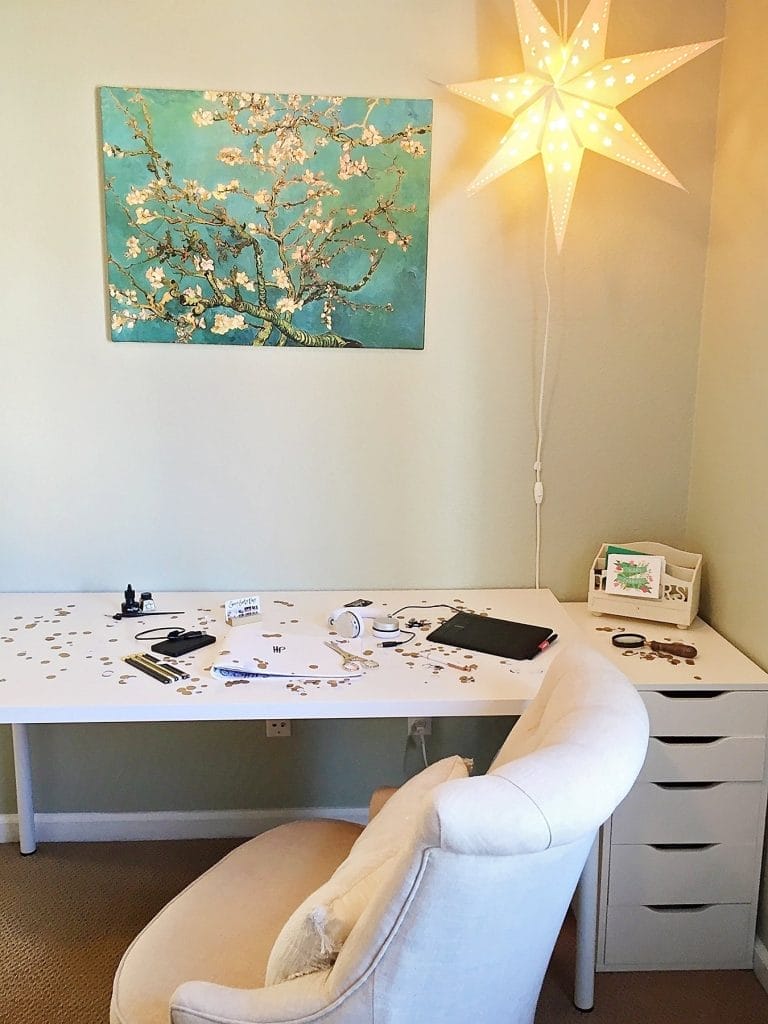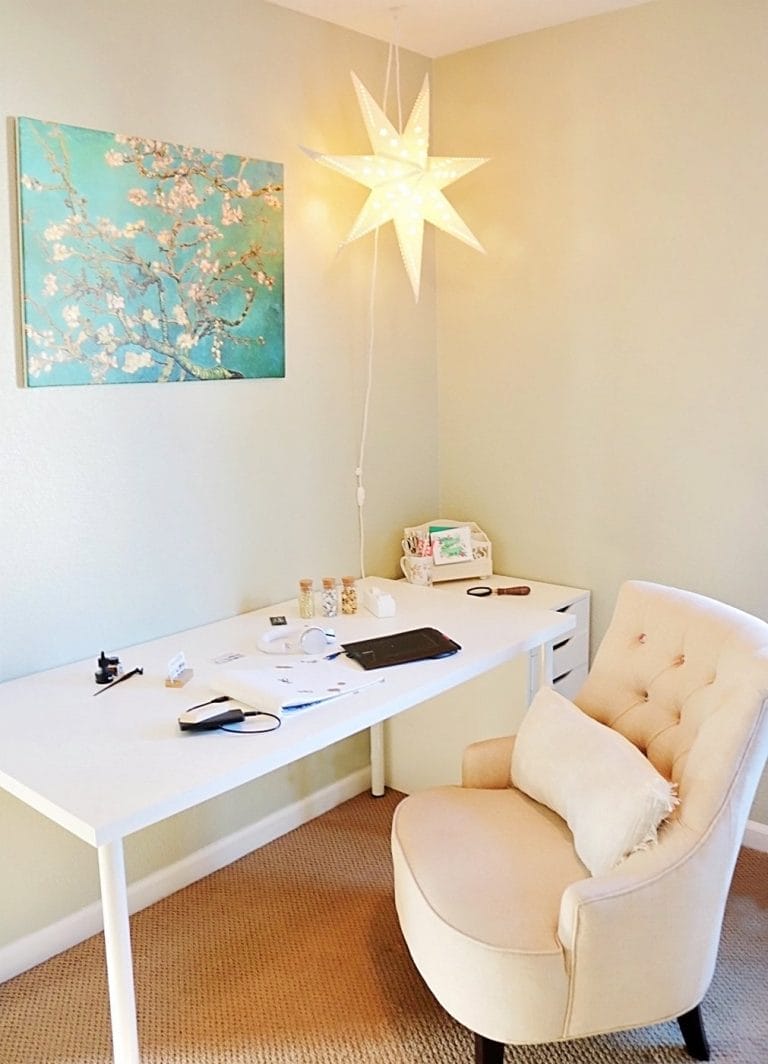 I have some more office supplies to move in still (printer, scanner and shredder) but this corner office space is well on its' way to being ready for my new computer, and all the work I'll need to do in it.
Do you have an in-home office? What are your office essentials?
Title:
My New White, Black & Gold Home Office
Mentions:
family computer, home office, home shopping network, HP, HSN, office, office design, personal computer, sponsored post, work from home, working mom, working parent