Holiday Gifts for Babies Ages 0-12 Months
Babies change a lot between birth and their first birthday, but no matter their age and stage, they need a sense of security as they tackle the developmental milestones on the way to the independent toddler years, and gifts that reflect that. So this year's holiday gifts for babies ages 0-12 months guide offers high-quality, developmentally appropriate gift ideas that foster these needs AND are super cute!
The items mentioned in this post were reviewed to ensure likability and accuracy. All opinions are honest and mine alone. May contain affiliate links (at no cost to you).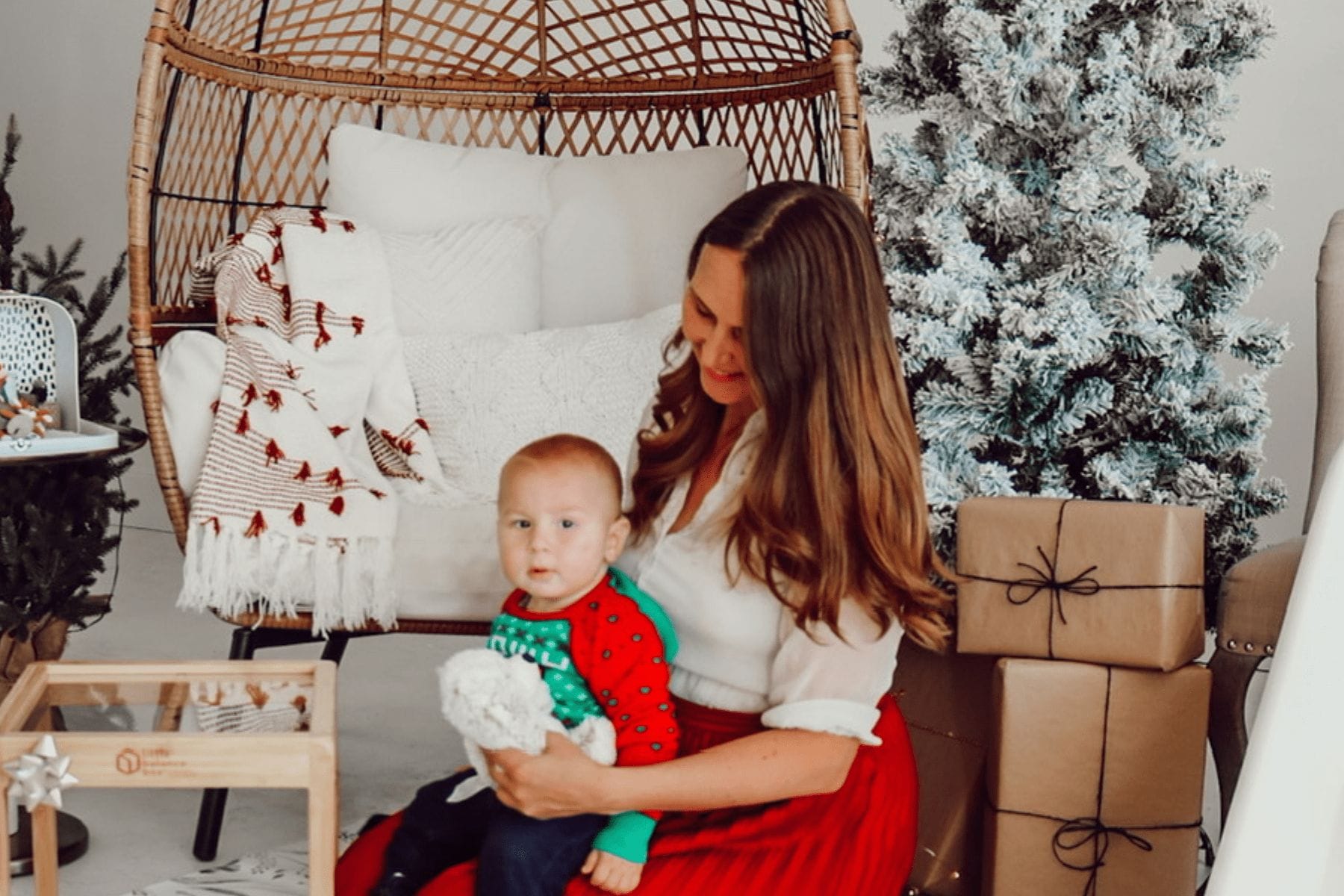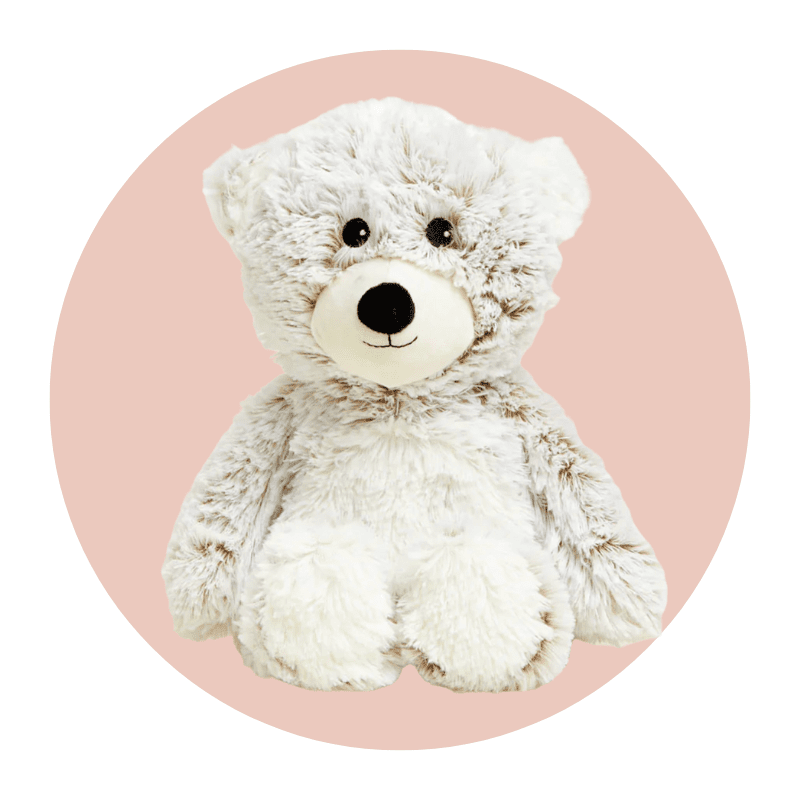 Warm friend
Warmies offers a variety of animals in their Warmies Juniors and My First Warmies collections that your baby is sure to love. Each Warmies friend can be warmed in the microwave or chilled in the fridge and filled with real French Lavender.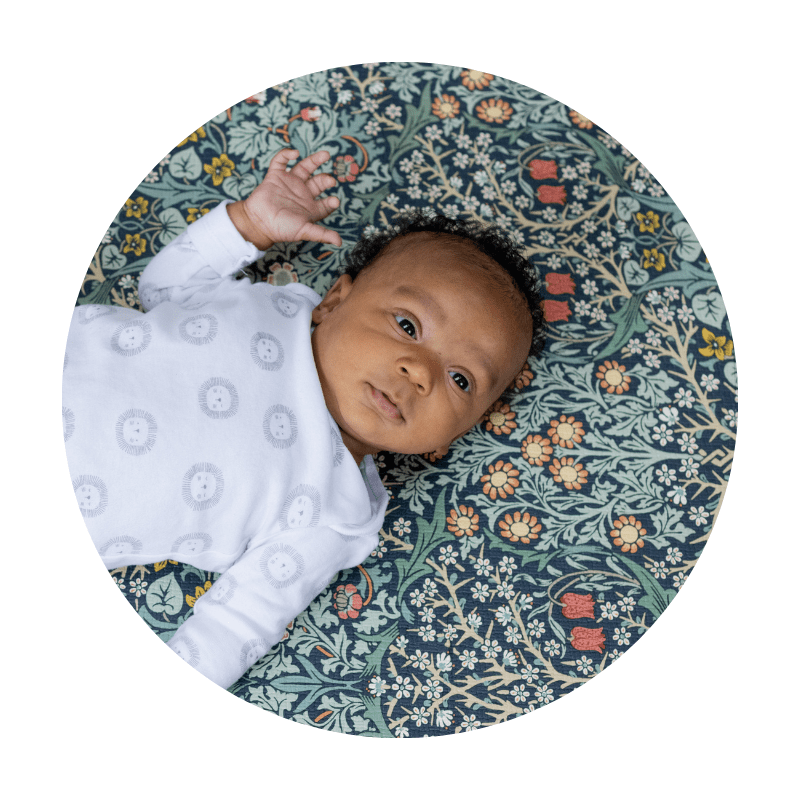 Activities mat
The best activity mats are useful for more than just a few months. Totter & Tumble mats are supportive and large enough to replace an area rug — perfect for baby's tummy time and crawling but also large enough for all the building and jumping toddlers and preschoolers do so your baby can enjoy their mat for years! Each double-sided mat is made from non-toxic PVC memory foam without BPA, phthalates, lead, latex, formamide, formaldehyde, EVA, or flame retardants and comes in a variety of gorgeous double-sided designs like this gorgeous Blackhorn & Standen mat from their Morris & Co. Collection.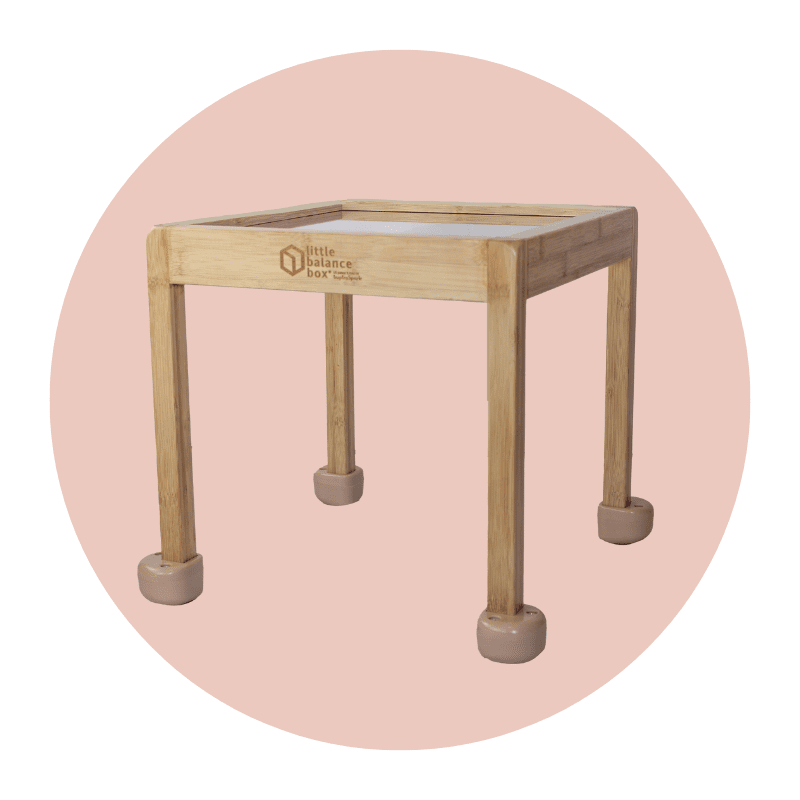 Learning table
InspiraSpark's Little Balance Box is my new favorite table. It was created by a pediatric PT to help families support their babies as they try to stand, learn to stand at an object, attempt to push and walk, and finally walk all over the house! My 12-MO has been walking for a few months and still enjoys pushing his Little Balance Box around or playing at it while he has chiropractic work done. I've found that the table also makes for a great acoustic instrument!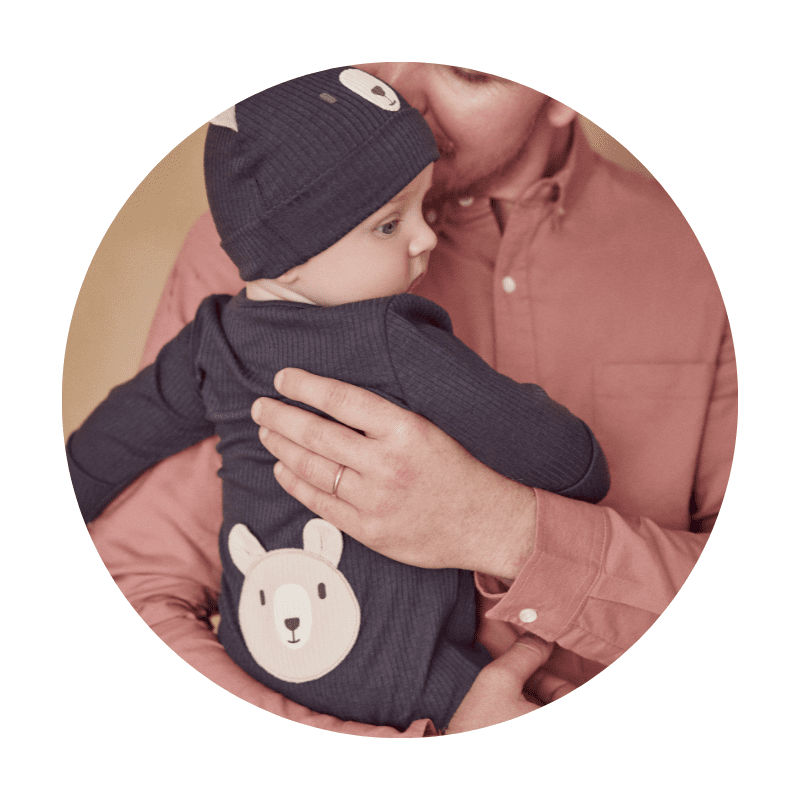 Daily comfort
Safe, and comfortable clothes are extremely important when choosing the right outfit for the baby in your life. MORI's baby clothes are made with bamboo and organic cotton to offer the softest AND cutest baby clothes you've ever seen.
See more gift guides, sales, and giveaways in our Family Holiday Library >>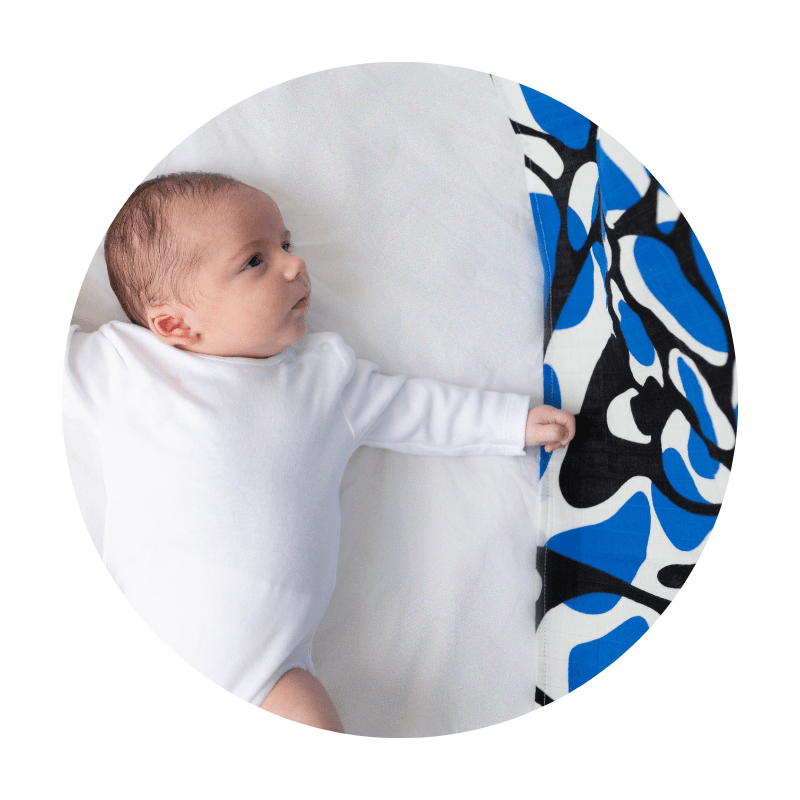 Developmental visuals
Like clothes, people LOVE to gift baby blankets —they're soft and adorable— so why not gift a blanket that can actually help your baby's brain develop? Etta Loves worked closely with The Baby Lab to develop a variety of muslin teethers, blankets, hanging squares, and activity mats based on research studying infant sight & cognitive development. They're not only soft, cute, and useful but they create the right amount of visual stimulation for your baby's growing brain!
Calming tool
Introducing Kahlmi, the first massage tool created for babies (and by an infant massage instructor)! Kahlmi has three vibration settings for each age/stage of your baby's first year+ as well as three massage attachments created with your baby's safety in mind. Use Kahlmi during infant massage, for cradle cap removal at bathtime, to help with teething, or even pain during doctor's appointments.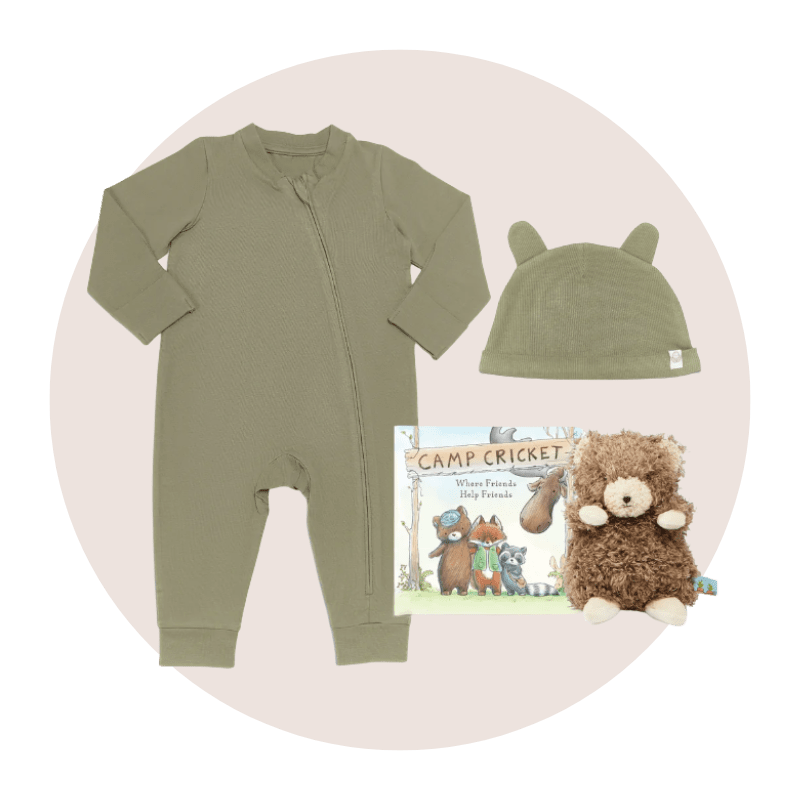 Little gift set
Bunnies by the Bay offers adorable organic clothing gift sets complete with a book, snugly friend, and a hat in a cute little keepsake box (all ready to gift!). There are even first holiday gift sets all with different themes, making gifting so much easier.
Baby care
Nourish baby's skin with EmBeba's Baby Bundle filled with a collection of balms to heal and prevent skin damage (bye-bye diaper rash)!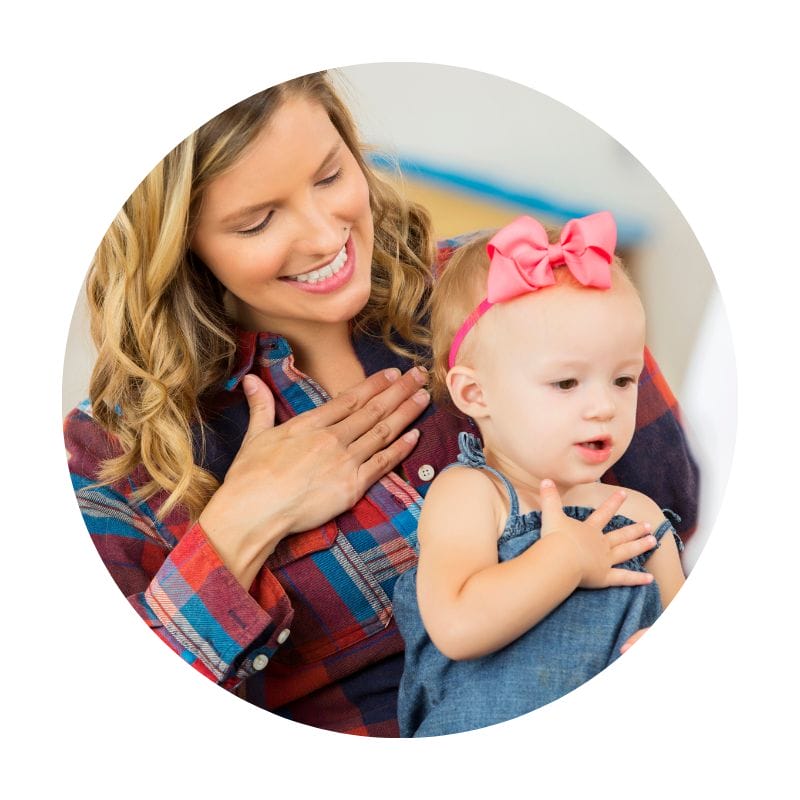 Sign language lessons
Because babies can communicate through nonverbal communication long before speaking sentences, using sign language when talking to your baby helps them to learn ways to "speak" to you before their voice can! With Core4Parenting's Sign to Speak online course, you can prevent tantrums stemming from the frustration babies and tots feel when no one understands them.
Title:
Holiday Gifts for Babies Ages 0-12 Months
Mentions:
baby christmas gift guide, baby gift ideas, Christmas gifts, holiday gift guide, holiday gifts
Keywords:
gifts for babies